---
PUBLISHING HISTORY (USA)
---
PULP
Blue Book Magazine: 1929 March - August
Frank Hoban cover for all six issues and many b/w interiors ~ ERB map in first three issues
FIRST EDITION
Metropolitan: May 29, 1930 ~ 312 pages ~ Word count estimate: 78,000
Paul F. Berdanier: wrap-around DJ and b/w frontispiece
REPRINT EDITIONS
Grosset & Dunlap: 1931 with numerous later reprintings
Grosset & Dunlap: 1940 ~ no frontispiece
Canaveral Press: October 19, 1962 ~ 245 pages
Mahlon Blaine: DJ and seven interiors
Ace paperback: December 1962 with numerous later printings ~ 224 pages
Roy G. Krenkel cover and title page
Dover with At the Earth's Core and Pellucidar: Three Science Fiction Novels by ERB: Dec. 1963 ~ 433 pages
J. Allen St. John cover and 12 interiors ~ Paul F. Berdanier: one illustration
Peter Smith hardcover library version of the Dover edition ~ no DJ
Ace paperback: January 1973 ~ 250 pages
Frank Frazetta cover
Ballantine - Del Rey paperback: May 1990 ~ 229 pages
David B. Mattingly cover
For detailed information, see Robert B. Zeuschner's
Edgar Rice Burroughs: The Bibliography (ERB, Inc., 2016).
Click on www.erbbooks.com or call 214-405-6741 to order a copy.
.After fifteen years of war, Pellucidar's slavemasters, the dread Mahars, had been conquered. But the young Pellucidarian Empire, ruled by David Innes, was unprepared to face a new menace, the deadly Korsar pirates. Bravely the Empire's primitive warriors fought, but many were lost -- and Tanar of Sari, one of Innes's most courageous warriors, was captured.
All through the terrors of the hideous realm of the Buried People of Amiocap and the unspeakable horrors of the Korsar's dungeons, Tanar refused to break. He was determined to escape, for he had dreadful news for the Empire -- the Korsars had captured David Innes!
---
Pulp Cover Gallery
From ERBzine Illustrated Pulp Biblio: ERBzine 0220
---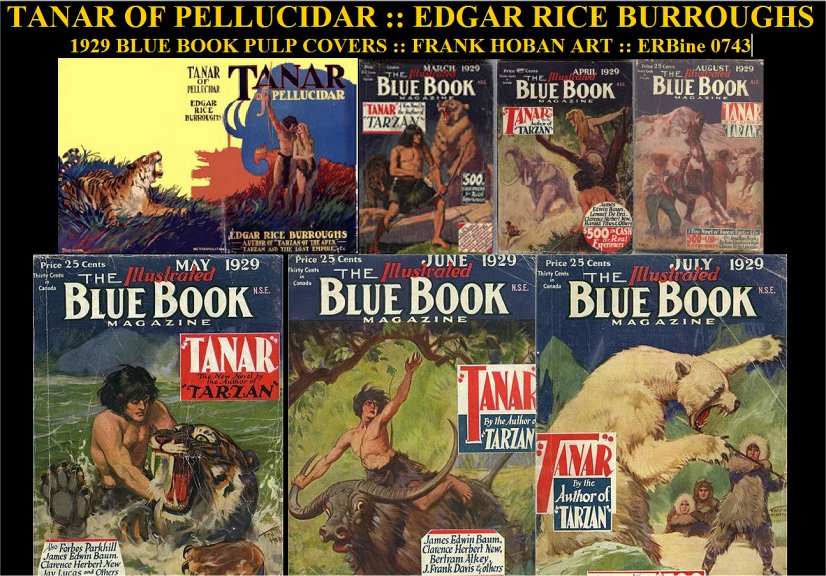 click for large cover collage
1929 Section: ERBzine 0461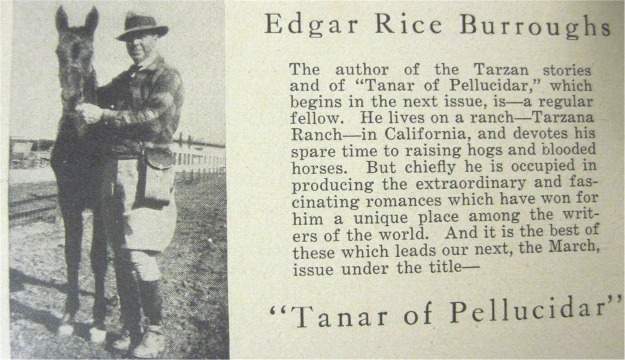 From the Michael Hatt Collection
Blue Book February 1929
---
COVER GALLERY
---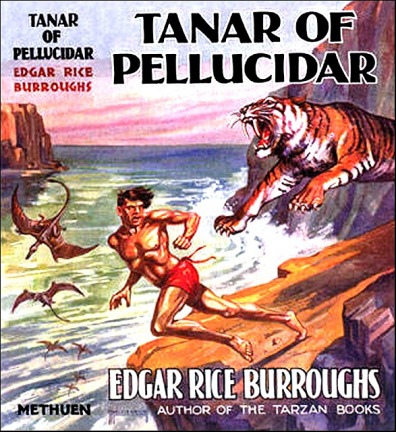 Methuen & Co., London, 1939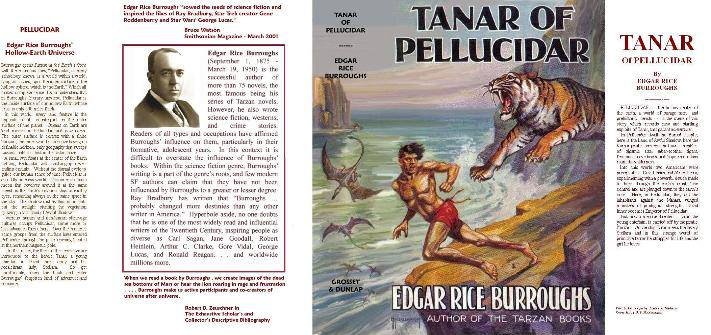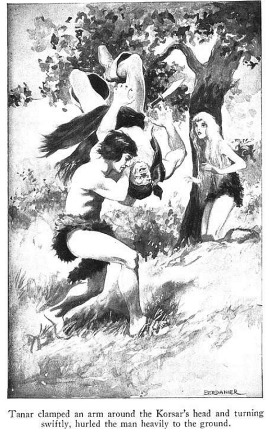 Paul F. Berdanier frontispiece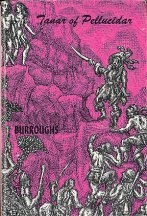 Mahlon Blaine Illustrations: ERBzine 0882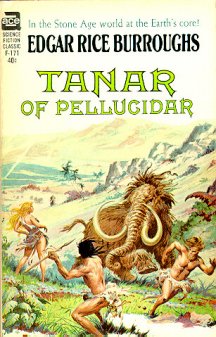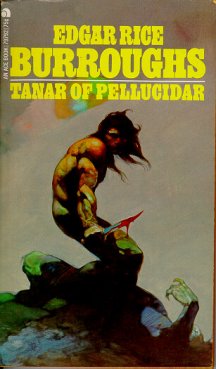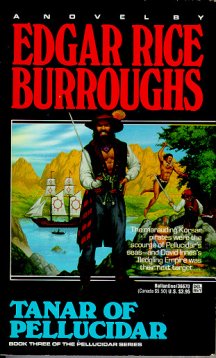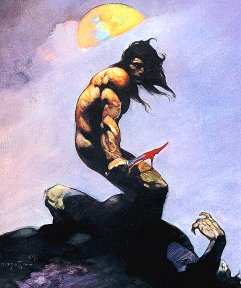 Frazetta cover painting (click)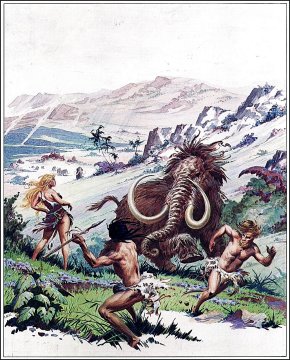 Roy G. Krenkel ACE cover art (click)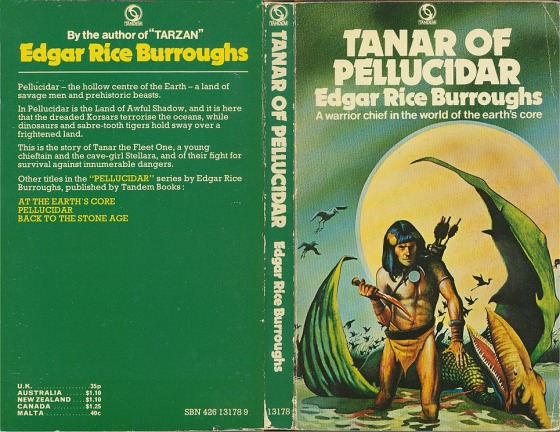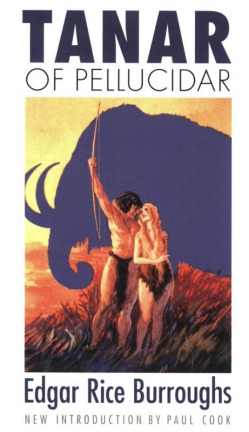 Bison Books Edition
.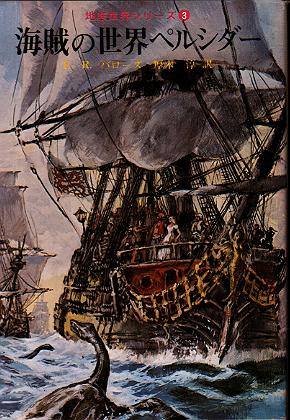 Japanese Edition
Art by Motoichiro Takebe

---
ROY G. KRENKEL ACE GALLERY
www.erbzine.com/mag33/3330.html
---
| | | |
| --- | --- | --- |
| Ace F-171 | 1962 | Frontispiece | Original |
---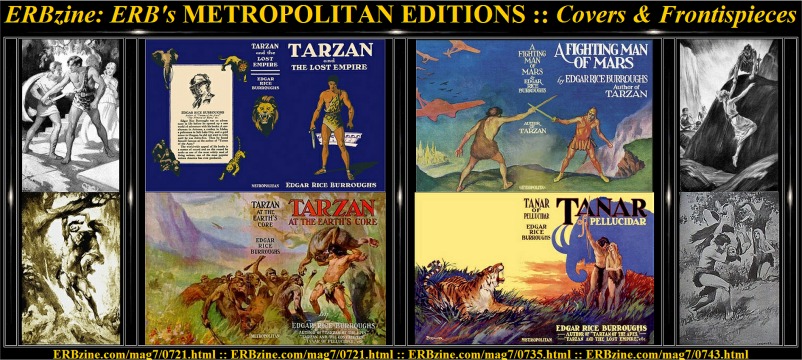 ---


Armada of ERB Web Sites
Over 15,000 Webpages
The Fantastic Worlds of Edgar Rice Burroughs
ERB Companion Sites Created by Bill Hillman
| | | | |
| --- | --- | --- | --- |
| Tarzan.com | ERBzine.com | DantonBurroughs.com | Tarzan.org |
| BurroughsBibliophiles.com | JohnColemanBurroughs.com | Tarzan.com/tarzine | JohnCarterOfMars.ca |
| www.ERBzine.com/edgarriceburroughs | Weekly Webzine | Weekly Webzine | Pellucidar.org |
| John Carter Film | ERB, Inc. Corporate Site | ERB Centennial | tarzana.ca |