Official Edgar Rice Burroughs Tribute and Weekly Webzine Site
Since 1996 ~ Over 15,000 Webzines and Webpages In Archive

Master of Imaginative Fantasy Adventure
Creator of Tarzan® and "Grandfather of American Science Fiction"
Volume 6508
BOHGU'S SACRIFICE ~ 1935.01.06

---

When Tarzan defied the command to surrender, Dester Molu ordered his savage company to fire. Eagerly they discharged a torrent of deadly missiles, such as no creature could live through. For a moment the simple-minded Bohgdu stared uncertainly; then he swept Tarzan into his arms and raced along a bough. Swiftly the ape placed the ape-man against the trunk of the tree and covered him with his own body.

"What do you do?" Tarzan demanded.

"I shield you, master," Bohgdu answered simply. "You helped me. I help you."

The unwilling Tarzan slowly began to free himself form the powerful grip of his zealous servant. Then an arrow pierced the body of the ape. Bohgdu released his hold, and toppled backward! When the great beast fell among them the warriors ceased their fire and thronged around their victim.

"Bohgdu!" cried Tarzan. A low growl answered him -- a growl full of pain and suffering but Bohgdu still lived! Tarzan hurried downward. He saw the stout-hearted ape stagger to his feet -- to spend his final strength in valiant battle with the foe, until death should claim him! Then a warrior raised his spear to slay the wounded beast, but Tarzan plunged recklessly downward amidst his savage enemies to halt the death stroke!
http://www.erbzine.com/mag8/0817.html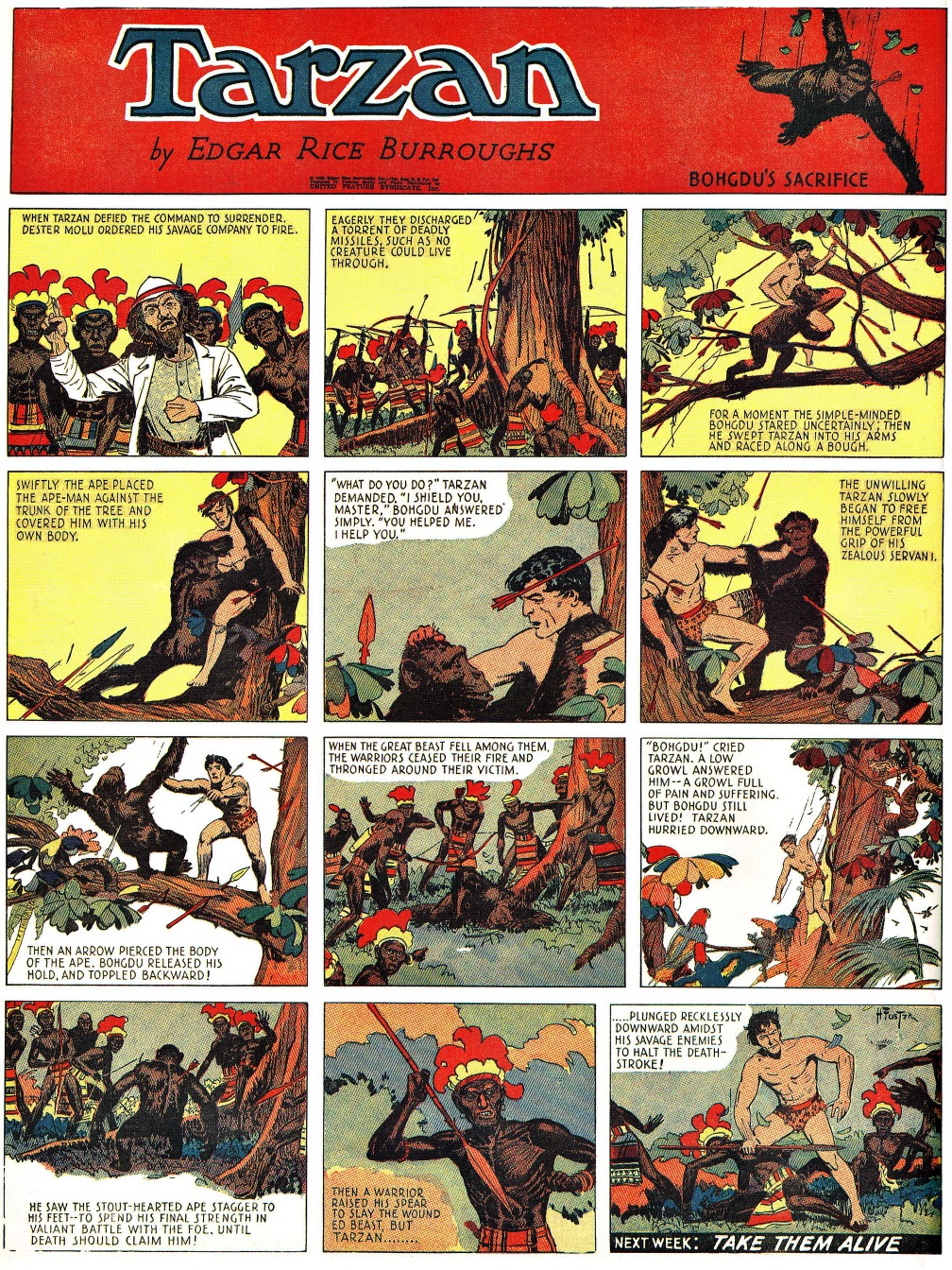 The strips in our ERBzine series are small samples of the giant supersize 15" x 20" reprints now available from Dark Horse Books.

Each hard cover volume of Dark Horse's comprehensive collections of Hal Foster's Tarzan Sundays reprints over 120 strips on high-quality paper and in eye-popping color, replicating their appearance back in the 1930s when they were brand new!

Featuring historical essays on Tarzan and Foster, these astonishing volumes are a must for every collector!
HAL FOSTER BIO AND COMPLETE CONTENTS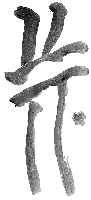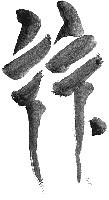 BILL HILLMAN
Visit our thousands of other sites at:
BILL and SUE-ON HILLMAN ECLECTIC STUDIO
ERB Text, ERB Images and Tarzan® are ©Edgar Rice Burroughs, Inc.- All Rights Reserved.
All Original Work ©1996-2018/2020 by Bill Hillman and/or Contributing Authors/Owners
No part of this web site may be reproduced without permission from the respective owners.