Official Edgar Rice Burroughs Tribute and Weekly Webzine Site
Since 1996 ~ Over 15,000 Web Pages in Archive
Presents
Volume 6477
SAVAGE PELLUCIDAR
by Edgar Rice Burroughs

Special Collectible First Time Reprints by
ERB, Inc. and G&D
Editor Jim Gerlach

SAVAGE PELLUICAR
ERBís seventh and final novel in the series
is for the first time published by ERB Inc. and G&D in a Signed/Numbered Set (#1-248)
with different dust jackets, bindings (red & blue), and front/end matter
-- and a new Foreword by Richard Lupoff and Preface by Phillip R. Burger.
Each Set Includes:
- Dust Jacket paintings by Bob Eggleton and Thomas Grindberg. (shown)
- Two matching number books signed by the contributors.
- 30+ Story Illustrations including:
+15 Color Illos by Frazetta, Jusko and St. John (newly colorized) including foldouts
+B&W Illustrations by Takebe, Ivie, St. John and Grindberg.
- Custom Slipcases, High Quality Paper and Bindings -
80# Finch in a vellum finish, vintage style book cloth, map endpapers, bookmarks and sewn bindings.
- First Time in Hardback: ERBís unpublished dj blurb,
2-page illustrated title pages for each of the four novellas.

---


ORDER AT
www.ERBbooks.com

Click for full-size images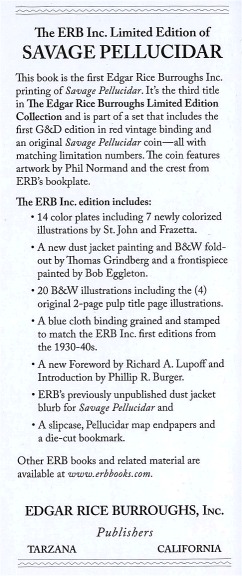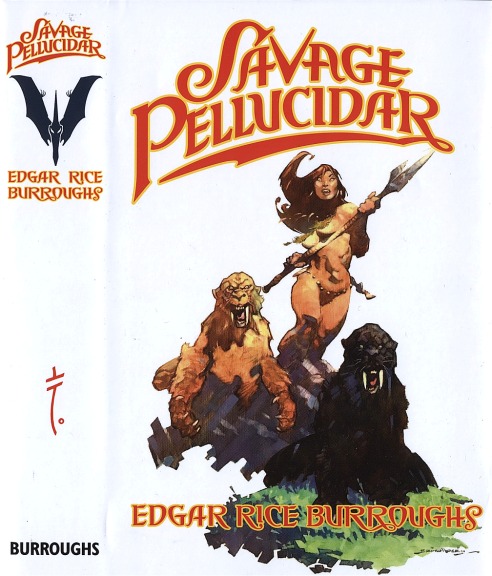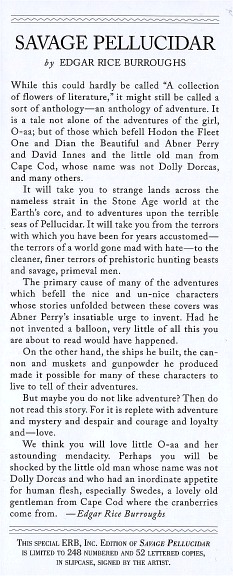 ..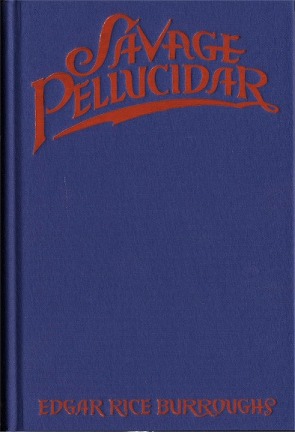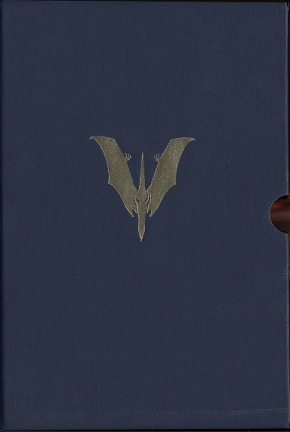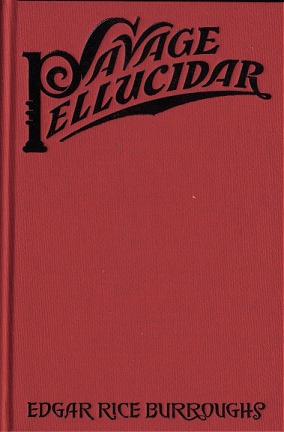 ..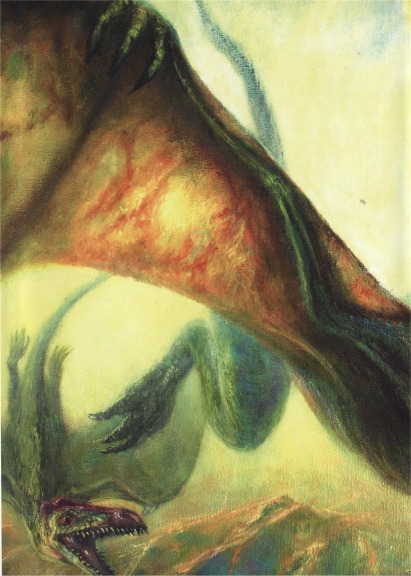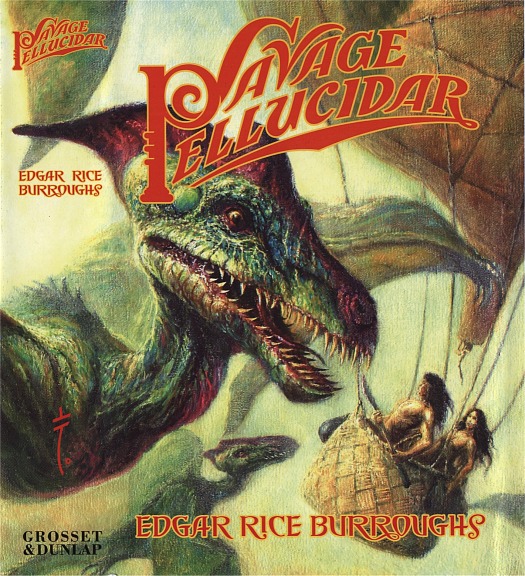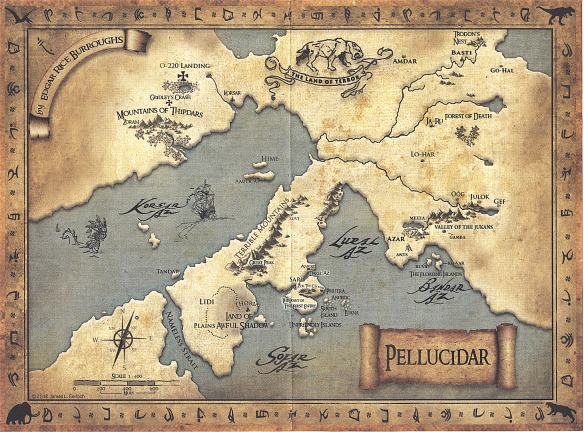 PRE-ORDER THE NEXT SPECTACULAR LIMITED EDITION SET
JOHN CARTER OF MARS
The Fourth Title in the EDGAR RICE BURROUGHS Limited Edition Collection.
Two books in dust jackets and custom slipcase with bonus medallion.
$199.99 + $6 shipping ~ Ship/Release Date: February 15, 2019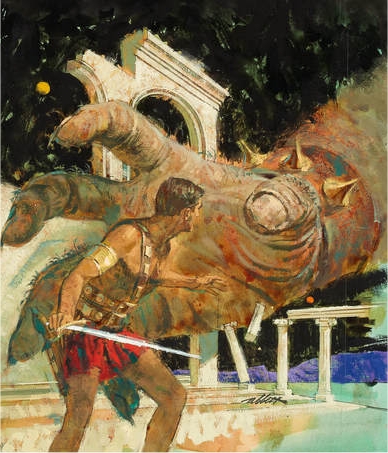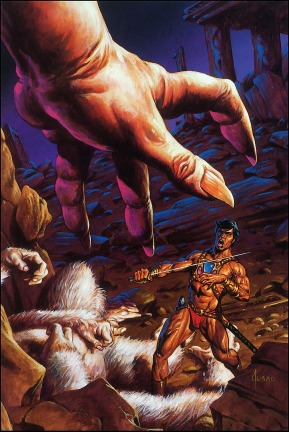 Art by Robert Abbett and Joe Jusko
ERBís 11th and final novel in the Barsoom series is for the first time published by
ERB Inc. and G&D in a Signed/Numbered Set (#1-348)
with different dust jackets, bindings (red & blue), and front/end matter
Ė individual custom slipcases and a new Foreword by Kevin J. Anderson and
an updated Introduction by Richard Lupoff.
The G&D edition of John Carter of Mars will be the 50th authorized ERB title
reprinted by G&D since they published their first title, A Princess of Mars, 100 years ago.
---
PRE-ORDER AT
www.ERBbooks.com
This Ultimate Presentation Set Includes:
* Two unique matching number books in custom slipcases signed by the artists and contributors.
* Dust Jacket paintings by Bob Eggleton (wraparound) and an artist TBA.
* 2" Commemorative Medallion featuring JCM artwork and ERB's crest from his bookplate - edge-etched with numbers matching .
* 20+ Tipped in Color Plates by Robert Abbett, J. Allen St. John & Reed Crandall (newly colorized), Joe Jusko, and other artists to be announced.
* 100+ B&W Story Illustrations by John Coleman Burroughs, Reed Crandall, Motoichiro Takabe, Richard Corben, Krupa and J. Allen St. John
* Vintage Style Book Cloth with new titling by Zavier Cabarga grained to match the original ERBI & G& D editions from the 1930ís & 1940ís.
* New Barsoom map endpapers, (2) 2-sided laser-cut bookmarks, replicas of a Canaveral Press postcard & letter and ERBís Notebook pages.
* High Quality Printing, Paper and Bindings - Offset printed in the U.S.A. on 80# Archival Vanilla Finch paper in symth-sewn bindings.
THE LIMITED EDITION SET: SAVAGE PELLUCIDAR
www.ERBbooks.com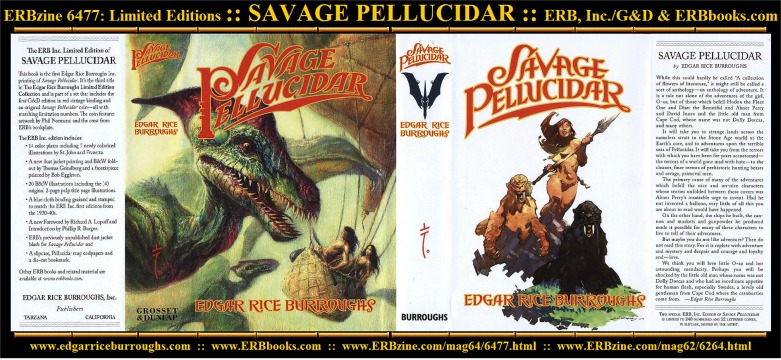 TWO PREVIOUS COLLECTIBLE SPECIAL EDITIONS
IN THE PELLUCIDAR SERIES FROM
www.ERBbooks.com



Previously Published Edition in the Special Edition Series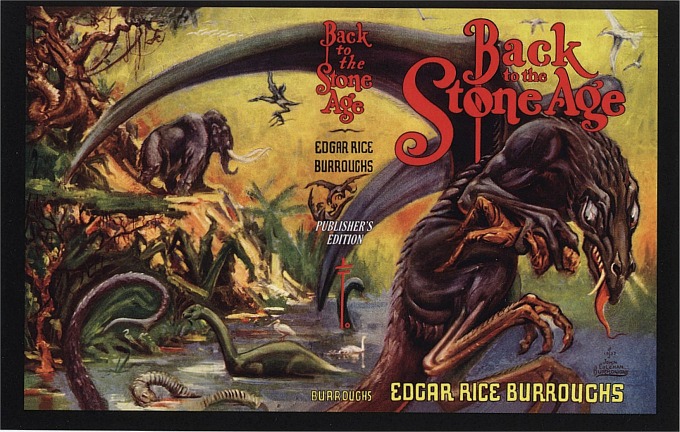 COLLAGE FEATURED AT THE ERB STILL LIVES! PAGE
Showcasing ERB, Inc. Authorized Editions
www.erbzine.com/mag62/6264.html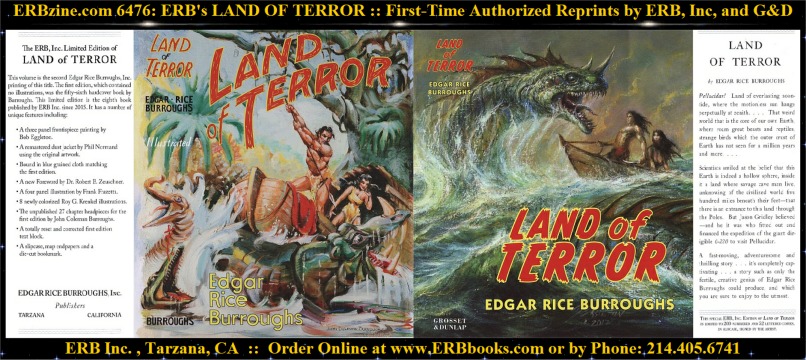 Click for full-size promo collage


More About SAVAGE PELLUCIDAR in
ERB C.H.A.S.E.R. BIBLIO
www.erbzine.com/mag7/0747.html
Publishing History ~ eText ~ Covers ~ Art
Rare Pulp Intro Texts ~ Reviews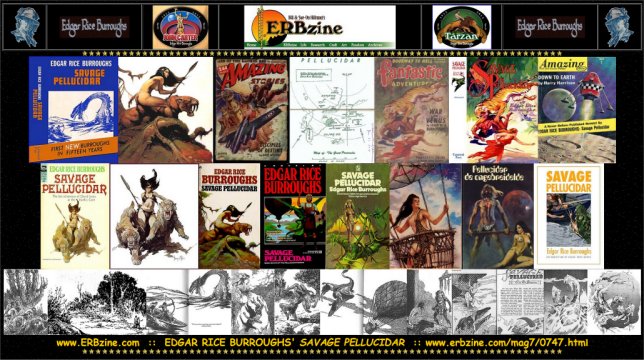 BILL HILLMAN
Visit our thousands of other sites at:
BILL AND SUE-ON HILLMAN ECLECTIC STUDIO
ERB Text, ERB Images and Tarzan® are ©Edgar Rice Burroughs, Inc.- All Rights Reserved.
All Original Work ©1996-2018 by Bill Hillman and/or Contributing Authors/Owners
No part of this web site may be reproduced without permission from the respective owners.