Volume 6241

EDGAR RICE BURROUGHS
MEETS HIS FILM TARZANS

ELMO LINCOLN:
TARZAN OF THE APES
https://www.erbzine.com/mag5/0503.html
ROMANCE OF TARZAN
https://www.erbzine.com/mag5/0504.html
ADVENTURES OF TARZAN
https://www.erbzine.com/mag5/0590.html
Ed and Emma On Set with Elmo et al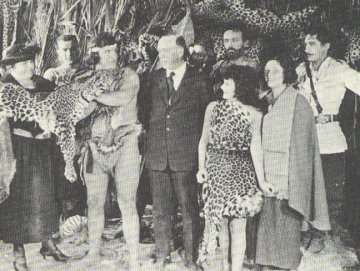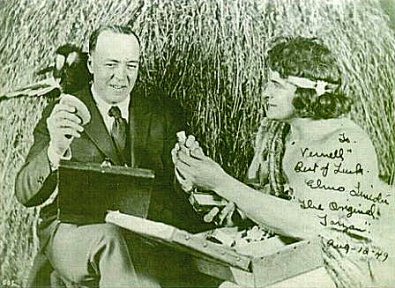 P. DEMPSEY TABLER
SON OF TARZAN
https://www.erbzine.com/mag5/0589.html
Ed battles Tarzan on set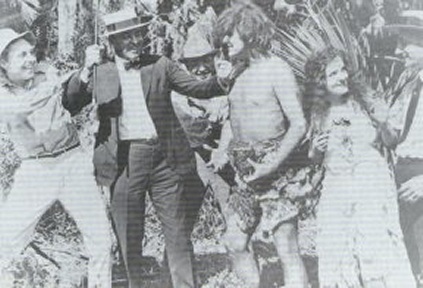 JAMES PIERCE
TARZAN AND THE GOLDEN LION
https://www.erbzine.com/mag5/0591.html



Ed and Daughter Joan (Jane) with Jim Pierce (Tarzan) and McGowan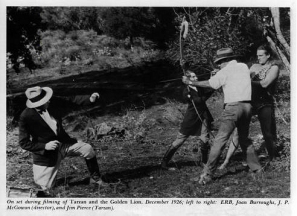 JOHNNY WEISSMULLER
TARZAN THE APE MAN
https://www.erbzine.com/mag6/0611.html
Ed with Maureen O'Sullivan and Johnny Weissmuller
Ed visits the Film Set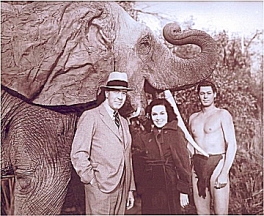 GLENN MORRIS
TARZAN'S REVENGE
https://www.erbzine.com/mag6/0619.html
Ed Welcomes Glenn Morris and Sol Lesser to Tarzana and the Office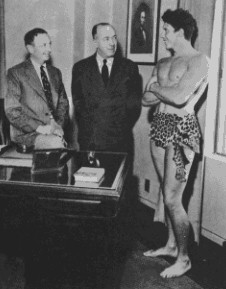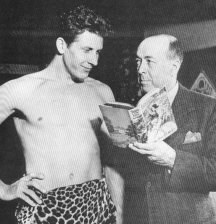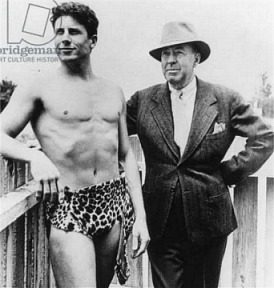 LEX BARKER
TARZAN'S MAGIC FOUNTAIN
https://www.erbzine.com/mag6/0629.html
TARZAN AND THE SLAVE GIRL
https://www.erbzine.com/mag19/1950.html
1. Ed and Lex examine a stack of Tarzan books
Edgar Rice Burroughs made his last public appearance on the set of Tarzan and the Slave Girl
2. Vern Coriell ~ Mike Pierce ~ Ed Burroughs ~ Lex Barker
3. Jane Ralston ~ Joan Burroughs ~ ERB ~ Lex Barker.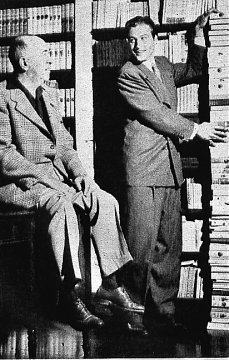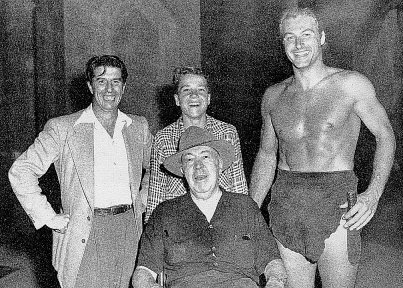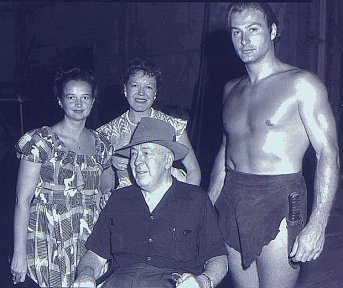 ERBzine Silver Screen Series:
https://www.erbzine.com/movies/
https://www.erbzine.com/mag5/0502.html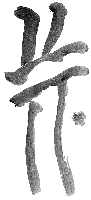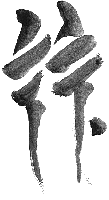 BILL HILLMAN
Visit our thousands of other sites at:
BILL and SUE-ON HILLMAN ECLECTIC STUDIO
ERB Text, ERB Images and Tarzan® are ©Edgar Rice Burroughs, Inc.- All Rights Reserved.
All Original Work ©1996-2023 by Bill Hillman and/or Contributing Authors/Owners
No part of this web site may be reproduced without permission from the respective owners.