Official Edgar Rice Burroughs Tribute and Weekly Webzine Site
Since 1996 ~ Over 15,000 Webzines and Webpages In Archive

Master of Imaginative Fantasy Adventure
Creator of Tarzan® and "Grandfather of American Science Fiction"
Volume 5982
---


INTO THE RAGING SEA ~ 34.07.15

---

When Tarzan tried vainly to break his chains, the master of the galley-slaves laid the lash strongly on his back. Again the maiden's cry reached the ape-man's ears as the sailors rushed to throw her overboard. In the belief that she harbored an evil spirit. Then the Arab slave merchant seeking to protect his precious merchandise, fired into the assailants. One fell; the others slunk away. Later Tarzan was brought on deck to rest, for the slave dealer desired to preserve the strength of his mightiest oarsman. Then came the roll of distant thunder. The sky grew dark. Lightning flashed. The sailors looked aloft and were afraid.

An elder among them spoke: "It is such a storm as I have never seen. Yonder clouds are the chariots of death!" Violent gusts of wind, heralds of the coming gale, struck the ship and heeled her over and waves ran high. The sailors were determined now to appease the wrath of the storm by hurling the maiden into the sea as a sacrifice! When they rushed upon her, the Arab captain fired upon them again, but they would not halt. Then mighty Tarzan battled the fanatic mob to save her but he was overpowered by force of numbers. Pleading for mercy, the hapless maiden was seized, and flung into the raging waters!


---


http://www.erbzine.com/mag8/0815.html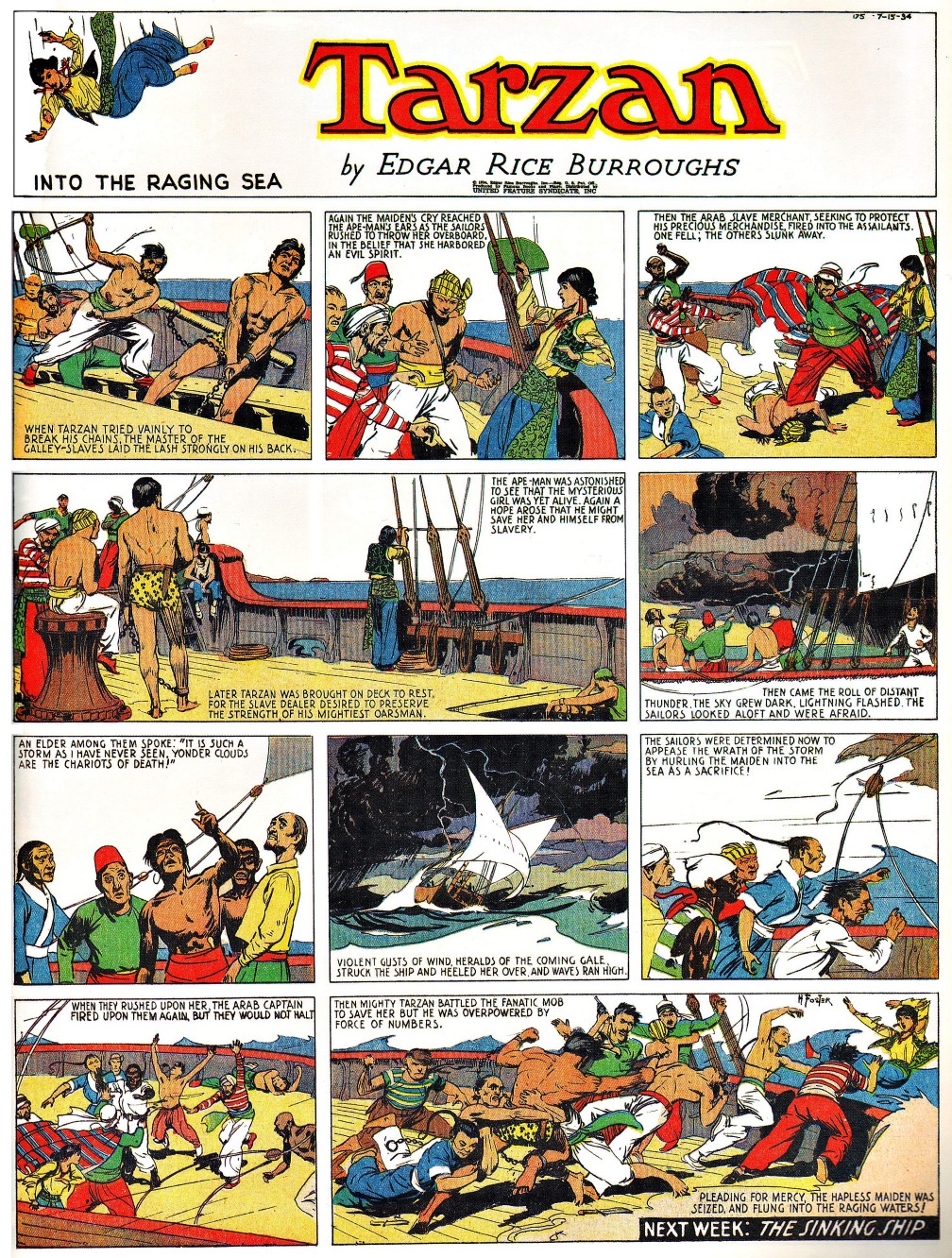 The strips in our ERBzine series are small samples of the giant supersize 15" x 20" reprints now available from Dark Horse Books.

Each hard cover volume of Dark Horse's comprehensive collections of Hal Foster's Tarzan Sundays reprints over 120 strips on high-quality paper and in eye-popping color, replicating their appearance back in the 1930s when they were brand new!

Featuring historical essays on Tarzan and Foster, these astonishing volumes are a must for every collector!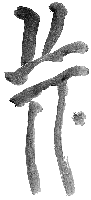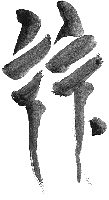 BILL HILLMAN
Visit our thousands of other sites at:
BILL and SUE-ON HILLMAN ECLECTIC STUDIO
ERB Text, ERB Images and Tarzan® are ©Edgar Rice Burroughs, Inc.- All Rights Reserved.
All Original Work ©1996-2017 by Bill Hillman and/or Contributing Authors/Owners
No part of this web site may be reproduced without permission from the respective owners.