Official Edgar Rice Burroughs Tribute and Weekly Webzine Site
Since 1996 ~ Over 15,000 Webzines and Webpages In Archive

Master of Imaginative Fantasy Adventure
Creator of Tarzan® and "Grandfather of American Science Fiction"
Volume 5981
---


A CRY FOR HELP ~ 34.07.08

---


Tarzan was startled when the mysterious maiden begged of her captives. "You know my royal lineage. If I am sold into slavery I shall surely die. The Arab laughed cruelly, and the maiden turned an imploring glance on Tarzan as her only friend. The Ape-man determined to aid her if fate allowed. But the Arab ordered him chained to an oar in the row of galley slaves. soon the master of the slaves swung his lash and roused the oarsmen to their bitter labors, for now wind blew to fill the sails. So the strange ship left the hidden cove and shaped her course toward the east. On the first day, an agile Lascar fell from a mast -- though the sea was glassy calm! On the second day, the rudder shifted oddly and the Chinese helmsman was flung into the sea!

The crew grew fearful and whispered among themselves: "There are demons aboard. How do we know what accident may befall us tomorrow?"

One said: "All was well before the maiden came on board."

Another answered: "All will be well again -- if we are rid of her!" Convinced that an evil spirit was in her, they ran to seize her and hurl her into the sea. The maiden cried out in terror. And Tarzan, hearing her cry, strained at his chains but they would not yield, even to his mighty strength!

---


http://www.erbzine.com/mag8/0815.html
The strips in our ERBzine series are small samples of the giant supersize 15" x 20" reprints now available from Dark Horse Books.

Each hard cover volume of Dark Horse's comprehensive collections of Hal Foster's Tarzan Sundays reprints over 120 strips on high-quality paper and in eye-popping color, replicating their appearance back in the 1930s when they were brand new!

Featuring historical essays on Tarzan and Foster, these astonishing volumes are a must for every collector!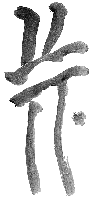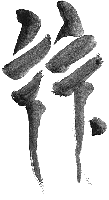 BILL HILLMAN
Visit our thousands of other sites at:
BILL and SUE-ON HILLMAN ECLECTIC STUDIO
ERB Text, ERB Images and Tarzan® are ©Edgar Rice Burroughs, Inc.- All Rights Reserved.
All Original Work ©1996-2017 by Bill Hillman and/or Contributing Authors/Owners
No part of this web site may be reproduced without permission from the respective owners.