Official Edgar Rice Burroughs Tribute and Weekly Webzine Site
Since 1996 ~ Over 10,000 Web Pages in Archive
Presents
Volume 3741



A New Documentary by Allison Bohl
A CONVERSATION WITH GEORGE T. McWHORTER
It is rare in life that I cross paths with someone and immediately feel they should have documentary made about them.

While making our Tarzan documentary I met a amazing man George T. McWhorter who is an Edgar Rice Burroughs rare book collector and archivist.

I wanted right away to make a film about him, a year and some months later here it is...

~ Allison Bohl
http://vimeo.com/38592149

The 2012 Tarzana Dum-Dum
Thursday through Saturday, August 16-18
A multitude of Centennary events, guests and special projects
are planned for this event.
www.ERBzine.com/dumdum
---
MEET BOTH IN TARZANA
JANE GOODALL
(Guest of Honour)
and
ROBIN MAXWELL
(Author: Jane, The Woman Who Loved Tarzan)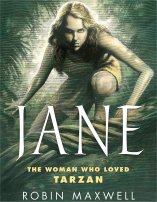 Special Related Panel at ComicCon

Saturday, 7/14/12, 12:00p.m. - 1:00p.m.

The Naked Truth About Tarzan and Jane: The first 100 years of spectacular Tarzan imagery, and one of literature's best-loved couples as they enter their second century – Bestselling novelist Robin Maxwell (Jane: The Woman Who Loved Tarzan) and author Scott Tracy Griffin (Tarzan: The Centennial Celebration) gather with illustrator Joe Jusko (The Art of Joe Jusko) to discuss these iconic literary characters. Join them for a presentation and Q&A session hosted by Jim Sullos, President of Edgar Rice Burroughs, Incorporated, the official licensing entity for Tarzan and John Carter of Mars. Room 25ABC

---

TARZANA
There will be a similar panel at the Tarzana Dum-Dum
Featuring Robin Maxwell, Scott Tracy Griffin, and Andy Briggs

Guest of Honour, Jane Goodall will speak at the Saturday Evening Banquet.


NEW PUBLICATIONS


Tarzan The Jungle Warrior by Andy Briggs
The world's greatest eco-warrior is back for another white-knuckle adventure!
Amazon.ca | Amazon.co.uk
240 pages ~ Aug 28, 2012 Release from Faber And Faber Ltd.
ISBN-10: 057127353X ~ ISBN-13: 978-0571273539

When a baby gorilla is snatched from its family by the world's most infamous hunter, Tarzan will stop at nothing to track him down - crossing the wild jungle and hostile African savannah to bring him to justice. Meanwhile, Jane is trying to learn more about Tarzan's past, and must decide whether reuniting him with his lost Greystoke family is the right thing to do. But Robbie has ideas of his own. He has formed a plan that will get rid of Tarzan for good, and keep the secrets of his own past safe. "Tarzan, The Jungle Warrior" is a lion-roaring read that brings the classic story bang into the 21st century, and will publish at the start of the Tarzan centenary year.

---

Andy Briggs began his writing career working on Hollywood movie projects, such as Freddy Vs Jason and Foreverman for Spider-Man creator Stan Lee and legendary producer Robert Evans. He has written several graphic novels, including the horror-thriller Ritual and Kong King of Skull Island. His first children's books were the eight part Hero.com and Villain.net series for Oxford University Press. He's currently working on several exciting TV and feature projects in between his books. Tarzan has been a passion from childhood and he's thrilled to now be writing and updating the legendary hero.
.
Windy City Pulp Stories No. 12
100 ANNIVERSARY SPECIAL
Black Dog Books

Tom Roberts (ed.)
$14.95 / Trade paperback / 146 pp.

Newly discovered ERB Articles
"Entertainment Is Fiction's Purpose" by Edgar Rice Burroughs
"The Tarzan Theme" by Edgar Rice Burroughs
"Romance Isn't Dead" (1938 interview with ERB)
Edgar Rice Burroughs, Inc.
Meet the Authors: Edgar Rice Burroughs (1941)
"A Martian Glossary" by Edgar Rice Burroughs
Tarzan the Mighty ~ Tarzan at MGM
Tarzan, Lord of the Radio Jungle
"Barsoom and Myself" by Leigh Brackett
Select ERB Verse and Book Reviews.
Obituary for Edgar Rice Burroughs
Letters: Edgar Rice Burroughs/All-Story's Metcalf
Newly Discovered Writings of Edgar Rice Burroughs:
"Will Go Gypsying All Summer"
"Man or Tumblebug"
"Arms and the Woman"
"Go To Pershing"
Special Fiction Section: ERB's "New Stories of Tarzan"
Art Focus
J. Allen St. John Bio ~ Greg Hildebrandt Interview ~ RG Krenkel
ERB Newspaper Art Gallery ~ Award Recognition: Anthony Tollin
Pulp to the Silver Screen, by Ed Hulse ~ Mulford Cover Art
.


Ape-Man:
The Unofficial and Unauthorised Guide to 100 Years of Tarzan
by Sean Egan

In October 1912, readers of The All-Story magazine were enthralled by Edgar Rice Burroughs' tale of John Clayton, an orphaned English lord given a simian upbringing in the African jungle who went on to reclaim his birth-right in civilisation while maintaining one foot in the savage land he had conquered. The character went on to appear in more than two dozen sequels by Burroughs as well as many adaptations.

This book traces Tarzan's history in prose, film, comic strips, comic books, radio, stage, television, computer games and merchandise, charting the rise of one of the most popular and iconic characters in fiction. Included is the last ever interview with Danton Burroughs (grandson of Edgar Rice Burroughs), plus exclusive comments from Michael Moorcock, Hugh Hudson, R A Salvatore and the oldest surviving screen Tarzan, Denny Miller, amongst many more. The book also examines the massive changes in public attitudes towards Africa, race, hereditary peers and wildlife conservation that may finally deal Tarzan the fatal blow that any number of sinister safaris and high priests of mysterious lost cities failed to. A comprehensive exploration of one of the most famous icons of the last hundred years.
500pp approx. A5 paperback book ~ ISBN 978-1-84583-067-0 (pb) ~ £15.99

NEW FROM LIBRARY OF AMERICA
www.loa.org/volume.jsp?RequestID=364
Edgar Rice Burroughs keepsake editions:
The Library of America celebrates the centennial of
Tarzan of the Apes and A Princess of Mars
with two high-quality, Smyth-sewn volumes

A Princess of Mars
Introduction by Junot Díaz • 360 pages
"A Princess of Mars is singularly important . . .
in that it innovated the grammar for the
American version of the lost world romance."
—Junot Díaz

Tarzan of the Apes
Introduction by Thomas Mallon • 432 pages
"There are some pulp fictions that are
essential to American literature:
Zorro, Tom Swift, Charlie Chan, Philip Marlowe.
But the most important figure in this entire group,
by far, is Tarzan."

—Gerald Early

At the Official Blog of Library of America
Junot Díaz and Michael Chabon
on Edgar Rice Burroughs and A Princess of Mars

NOTE: These two Centennial editions of
ERB's first novels are highly recommended. . .

Guide To Cartooning [Kindle Edition]
By Al Bohl
Amazon.com

From Library Journal: This is a solid, unpretentious cartooning manual by an artist who has written, illustrated, or designed book covers for nearly 50 books. Directing his work ideally at a young adult audience, he briefly but effectively covers the broad sweep of cartooning, not just the latest trend. The book includes some history, the fundamentals of the craft, and discussions of various modes, including political panels, strips, greeting cards, comic books, and animation. Bohl ends with an excellent appendix of related schools, books, videos, biographies, and periodicals. Recommended for public libraries.

---

Al Bohl is a successful cartoonist and writer who also teaches cartooning classes for the Louisiana State University at Shreveport. He has designed book covers for, written, and/or illustrated fifty books throughout his career.

Publisher: Pelican Publishing (June 30, 1997) ~ 176 pages
eBook: Kindle - $9.99


NEW FROM THE UNIVERSITY OF LOUISVILLE


UoL Blog: Ray Bradbury and Edgar Rice Burroughs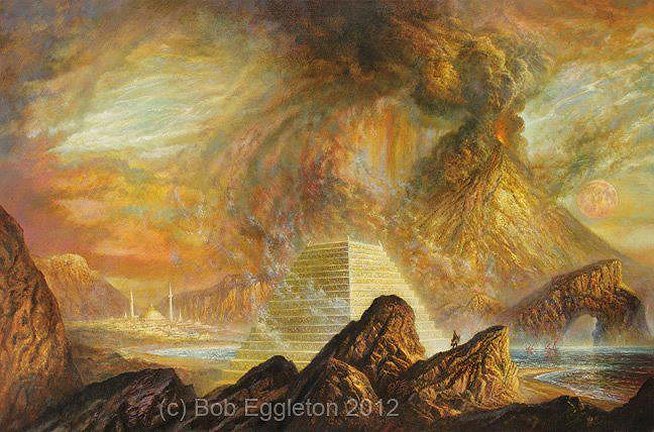 Wraparound dust jacket cover art by Bob Eggleton for
Gods of Opar: Tales of Lost Khokarsa by Philip Jose Farmer and Christopher Paul Carey (Subterranean Press, 2012)

Since publishing the last edition of the Award-Winning
ERB Fanzine: ERB-dom
Caz has reached out to all of Pulp Fandom with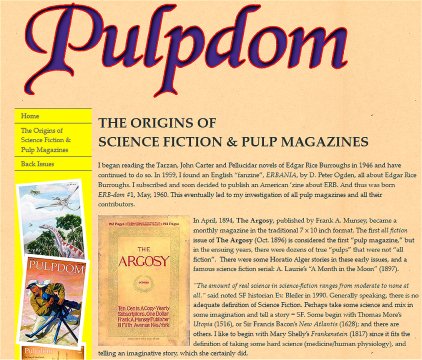 www.pulpdom.com
Visit Caz at his table at the 2012 Tarzana Dum-Dum


John Carter of Mars
Trading card
by Joe Jusko
to commemorate the
100th Anniversary of John Carter


Top Comics 'Tarzan Of The Apes' #1, 1967,
all-color artwork,with feature story
'The Capture Of Tarzan' and
Leopard Girl featurette 'The Accuser'

JUST RELEASED
Prince Valiant Volume 5 ~ Hal Foster (Author, Artist)
List Price: CDN$ 35.99 ~ Amazon Price: CDN$ 22.67
Fantagraphics Books (Jun 19 2012) ~ ISBN-10: 1606994840 ~ ISBN-13: 978-1606994849

---

Fully half of this latest volume of Hal Foster's epic masterpiece - again scanned from superb syndicate proofs - is devoted to the remaining chapters of "The Winning of Aleta," a 20-month epic in which Valiant obsessively pursues his bride to be. Not surprisingly this is followed by a sequence called "Matrimony," which ends with a newly-wed queen adjusting to the luxurious, exciting court life at Camelot. But Val's marriage does not signal an end to his adventures. In "War in the Forest" Val is sent out to spy on encroaching Saxons - unknowingly aided by Aleta, who, disguised as a small knight (and dubbed "Sir Puny") helps prevent disaster. But the 1946 strips end with Val and Aleta unable to return to Camelot and the displaced couple journeying to Thule. Half the strips in this volume also include the delightful "The Medieval Castle," Foster's chronicle of two young boys growing up during the time of the First Crusade - but by the end of the 1945 strips this series has ended and the Valiant portion resumes its full-page glory.
.

Tarzan by Petar Meseldzija
September 2012 release from Dark Dragon Books

This illustrator from The Netherlands has built an impressive track record. He as earned several international prizes including the American Spectum Gold Award and two Spectrum Silver Awards for the Best in Contemporary Fantastic Art.
Dark Dragon Books is issuing deluxe and limited editions contain all four of his Tarzan stories as well as many extras like sketches, try-outs and background information. Petar will sign the album at Dark Dragon Books stand during the ComiCon Breda (Chassé theater) which will be held on 8 and 9 September, 2012

Tarzan by Petar Meseldzija
·Hardcover ~ Limited Edition of 500 copies (numbered and signed) in B/W
ISBN: 9789460780653

Petar's stories are a part of the 100 stories created by the Bane Kerac team. All those stories are now being reprinted in their original language. Every book counts 192 pages. Recently Book No. 2 has been published.
.


The Lost Valley of Opar by Michael W. Carr

While on a dig, college student Ted Beckworth, a student archaeologist, uncovers a set of mysterious scrolls buried in the ruins of an Egyptian temple. The scrolls tell of a sinister valley of gold and treasure and its terrifying guardians. Hints of a treasure and a dread secret buried somewhere in the ancient temple drive the explorers to unravel the mystery, a mystery that only deepens as Ted and fellow-student Libby Thompson discover a crypt full of giant crocodile mummies. The trail leads Ted and Libby to a nearby tomb and a magnificent treasure, a treasure originating from fabled Opar, a place lost for over two thousand years What they find exceeds their wildest dreams and their worst nightmares. Meanwhile, another sinister figure, a man the young couple knows, is assembling his own expedition, an expedition with the sole purpose of robbing the valley of its vast treasure The question is: Can Ted and Libby get the people of Opar to heed their warning in time to save them from the invaders?

Publishamerica Inc ~ ISBN-10: 1608366154 ISBN-13: 9781608366156 ~ 2009 ~ 256 pages ~ Paperback
The Cheyenne Stamp Club meets monthly and has an exhibit once a year (the only one in the entire state) in October. They have had this exhibit for the past twenty years. Each year they select stamp themes from the US postal services yearly stamps.
This year they are featuring Edgar Rice Burroughs stamp and they are using photos from ERBzine's Burroughs Gallery. They make two cachets depicting an item from the stamp to use for the show and this year they are using a photo of ERB with him as the focal point of the photo and his characters surrounding his head. This non-profit organization helps to promote stamp collecting in the capitol city.
NOTE: Attend the ERB Commemorative Stamp unveiling at the 2012 Tarzana Dum-Dum in August.

ART


John Coleman Burroughs Paintings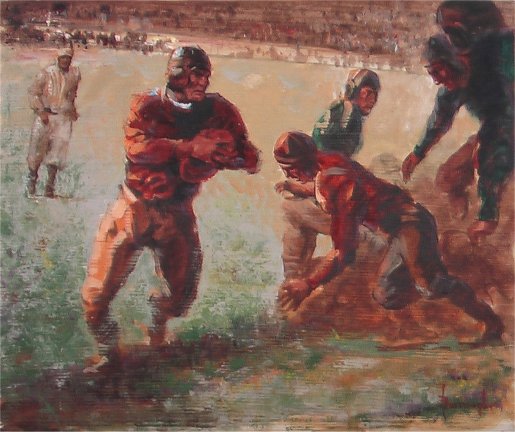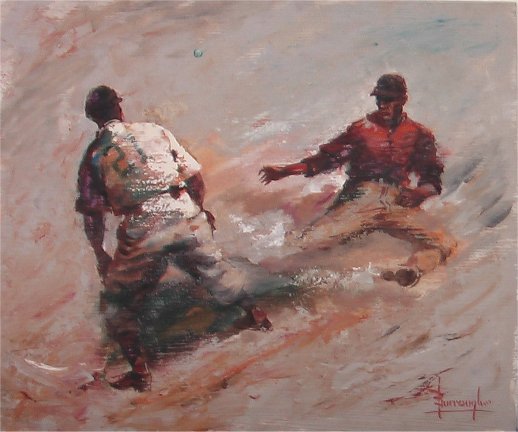 Remembering Frank Frazetta
www.ERBzine.com/ff


Princess and Sabretooth Tiger ~ 1972 Print
Buy on eBay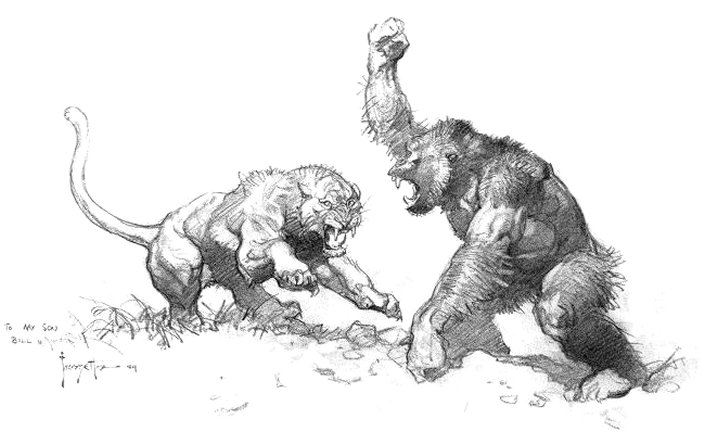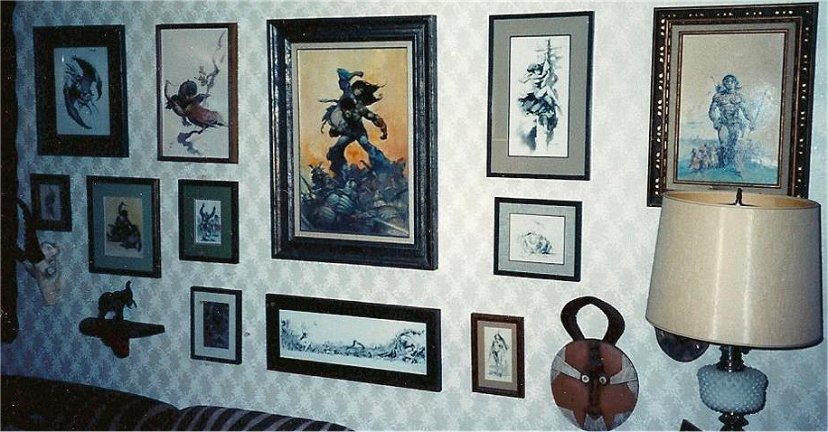 Bob Barrett's Frazetta Wall
| | |
| --- | --- |
| A famous Foster/Frazetta Tarzan pose | |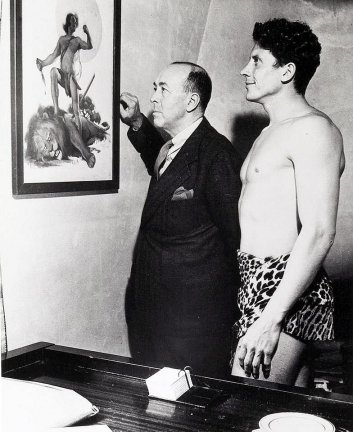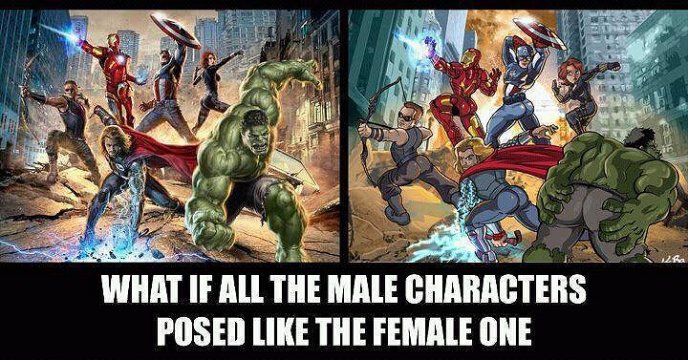 ON SCREEN


.
Asylum's Princess of Mars title change
THE MARTIAN COLONY WARS

Actors: Antonio Sabato Jr., Traci Lords, Matt Lasky, Chacko Vadaketh, Sab Than
Directors: Mark Atkins
Producers: The Martian Colony Wars, The Martian Colony Wars, Princess of Mars
SYNOPSIS: When a US marine is mortally wounded fighting a vicious alien horde, he finds himself the subject of a scientific experiment. Now, living as a new breed of warrior, he is transported to Mars and becomes embroiled in a bitter war between two alien races. But, as the battle rages on, he discovers a dark secret behind the conflict and must choose which side to fight with. Based on the bestselling novel by Edgar Rice Burroughs that has been said by many to have inspired James Cameron s record-breaking blockbuster, Avatar. This is a gripping tale of heroism and honour that features incredible effects and blistering battles the like of which the world has never seen!
TV NOTES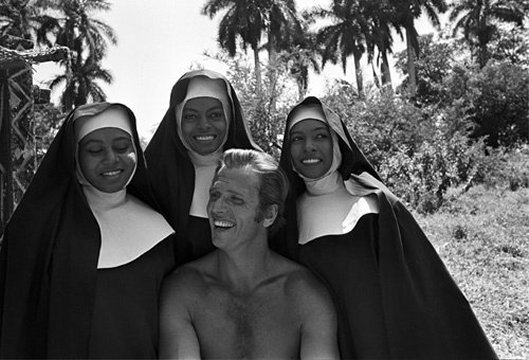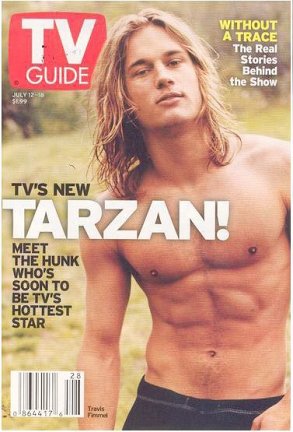 Ron Ely and the Supremes | WB's TV Tarzan: Travis Fimmel
More at our ERB-TV Section
DON'T MISS THIS:
THE TCM TARZAN FILM MARATHON
Friday August 3
Tarzan and the Mermaids at 6 a.m.
Tarzan and the Huntress on at 7:30 a.m.
Tarzan and the Leopard Woman at 9 a.m.
Tarzan and the Amazons at 10:15 a.m.
Tarzan's Desert Mystery at 11:45 a.m.
Tarzan Triumphs at 1 p.m.
Tarzan's New York Adventure at 2:30 p.m.
Tarzan's Secret Treasure at 3:45 p.m.
Tarzan Finds a Son! at 5:15 p.m.
Tarzan, the Ape Man at 8 p.m.
Tarzan and His Mate at 10 p.m.
Tarzan Escapes at 12
Rarest Gorilla Revealed in Camera Trap Video
Discovery ~ May 8, 2012

An extraordinary new video reveals the first camera trap footage of the Cross River gorilla, the world's rarest gorilla. The video, shot by Wildlife Conservation Society conservationists in Cameroon's Kagwene Gorilla Sanctuary, presents a vivid microcosm of these primates' lives -- their suffering at the hands of humans, their struggle, but also their pride.

As the footage begins, you can see one gorilla stopping briefly to rest under a tree, but then it's compelled to move forward by the troop. When another spots the camera trap, it briefly charges, Tarzan style, toward the screen, beating its chest. Watching the footage, the connection to these magnificent animals, which are in turn so connected to us on the primate family tree, is undeniable. You can see how one gorilla has lost its hand, likely in a snare set by poachers, but the individual keeps moving and trying to survive. One can only wonder how hard that gorilla's life is now.

Fewer than 250 Cross River gorillas remain in the world. This video footage may be one of the last reminders of their existence. They are rarely observed by field researchers, so who knows when such footage will ever be captured again. The good news is that there is now increased patrolling in the region, hopefully preventing the placement of snares and other human-related problems.


POTPOURRI



ERBzine 0595: Duke Kahanamoku, Buster Crabbe,
and Johnnie Weissmuller all practiced for the
Olympics at Hawaii's Natotorium ~
a War (WWI) Memorial, Olympic size, salt water pool.


Duke Paoa Kahinu Mokoe Hulikohola Kahanamoku
(August 24, 1890 – January 22, 1968),
"The Big Kahuna", is generally regarded as
the inventor of the modern sport of surfing.
He was also an Olympic champion in swimming.
From ERBzine 0643
This 37-cent US stamp honours Hawaiian swimmer, surfer and Olympic Games gold medalist Duke Kahanamoku, who was renowned not only for his athletic prowess but also for his grace, humility and good sportsmanship. He is widely considered to be the father of international surfing, and for much of his life he served as a living symbol of hospitality and goodwill to the rest of the world. The portrait on the stamp, an oil painting by Michael J. Deas, is based on a 1918 photograph from the collection of the Bishop Museum in Honolulu. Visible in the background are depictions of Diamond Head and two surfers riding a wave at Waikiki Beach.

Johnny and Duke at
1924 Paris Olympics

From ERB's Personal Journal ~ May 13, 1940
We have a comfortable house smack on the ocean, with a nice white, sandy beach and good swimming.

We can wade out for a hundred yards or more and then not be in deep water. No coral nor seaweed.

There is good surf fishing here, but I haven't a pole nor hook. Duke Kahanamoku's brother told me that all I needed was a bamboo pole, a piece of string, a hook, and some fresh shrimp to catch more fish than we could use. . . .
.
| | |
| --- | --- |
| E. Hoffman Price | Room for many strange adventures in Tarzan's Africa |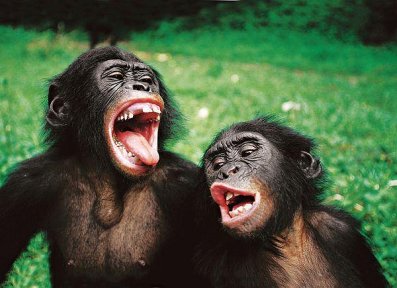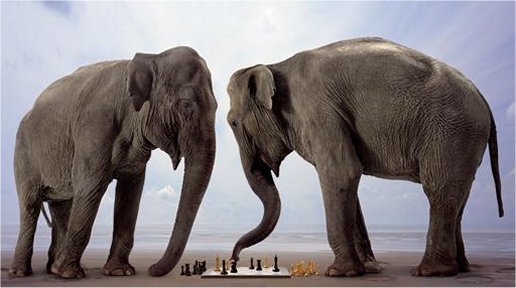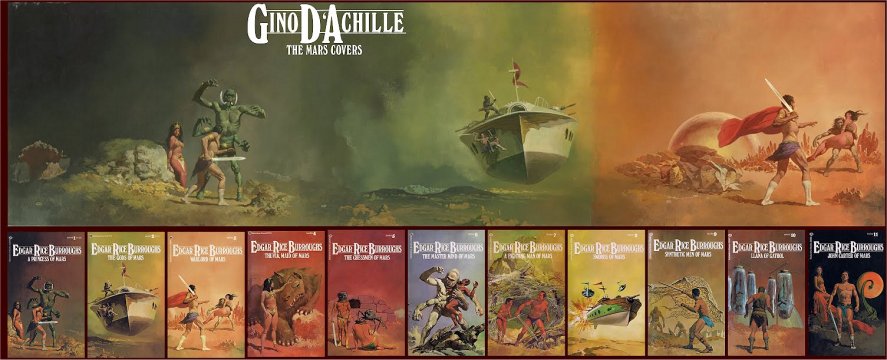 Gino D'Achille Mars Covers Collage
Posted at the Art of Barsoom blog
.


From the Jonathan Hart Collection
Tarzan Flicker Rings




CARTOONS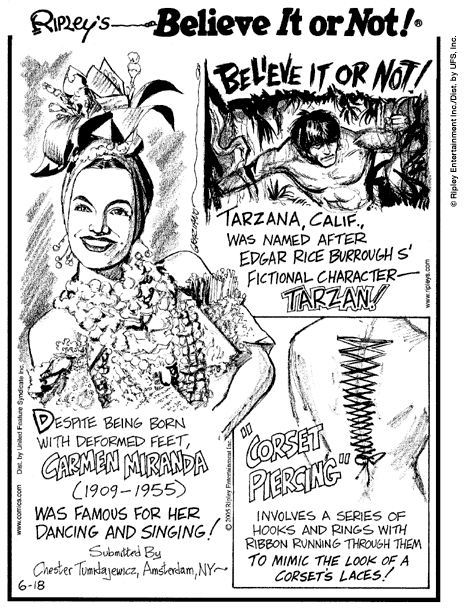 Thanks to James O'Bien and John Martin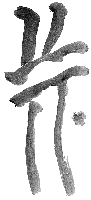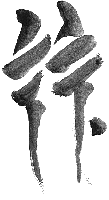 BILL HILLMAN
Visit our thousands of other sites at:
BILL and SUE-ON HILLMAN ECLECTIC STUDIO
ERB Text, ERB Images and Tarzan® are ©Edgar Rice Burroughs, Inc.- All Rights Reserved.
All Original Work ©1996-2012 by Bill Hillman and/or Contributing Authors/Owners
No part of this web site may be reproduced without permission from the respective owners.