First and Only Weekly Online Fanzine Devoted to the Life and Works of Edgar Rice Burroughs
Since 1996 ~ Over 10,000 Webpages and Webzines in Archive
Volume 3599
.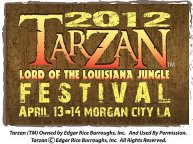 2012 TARZAN FESTIVAL

LOUISIANA SONGBOOK

.

.



.
LOUISIANA MAN
Words and Music by Doug Kershaw

1. Doug Kershaw | 2. Doug Kershaw Alt | 3. Kershaw PBS | 4. Rusty & Doug |
5. Bobby Gentry & Hollies | 6. PJ Proby | 7 Ricky Nelson/Glen Campbell
First Momma Poppa call a little boy Ned,
Raise him on the banks of the riverbed,
In a houseboat tied to a big tall tree,
Home for my Momma and my Poppa and me.

Clock strikes three Poppa jumps to his feet,
Already Momma cooking Poppa somethin' to eat,
At half-past Poppa he's ready to go,
He jumps in his pirogue headed down the bayou.

---

Got fishin' lines running cross the Louisiana river
Gonna catch a big fish for us to eat,
Settin' traps in the swamp, catchin' anything he can
Gonna make a livin', he's a Lousiana man, x2

---

Muskrat hides hangin' by the dozen,
Even got a lady mink a muskrat cousin,
Got 'em out dryin' in the hot, hot sun,
Tomorrow Poppa's gonna turn 'em into mon

They call my mamma Rita and my daddy Jack
Little bitty brother on the floor that's Mack
Red and Lynn are the family twins
Big brother Ed's on the bayou fishin'

On the river floats Poppa's great big boat
That's how my Poppa goes in to town
Takes him every bit of a night and a day
To even reach a place where the people stay


---

I can hardly wait til tomorrow comes around,
That's the day my Poppa takes the furs to town,
Poppa promised me that I could go
And even let me see a cowboy show

---


Saw cowboys and Indians for the first time then
Told my Poppa, "Gotta go again."
Poppa said, "Son, we got lines to run.
We'll come back again; there's work to be done."
CHORUS

---
.



.
www.hillmanweb.com/songs
CAJUN STOMP
Words and Music by Bill Hillman ~ Album No. 6 | CD 10

Vocals by Bill and Sue-On
LISTEN

---


I'm an alligator hunter, a moonshine runner,...
A hard-lovin' Cajun man
Born out on the bayou
With a fishin' pole in my hand
Come Saturday I'm pushin',
My pirou through the bush 'n'...
Alligators and Spanish Moss
Get to town 'bout the time
The dancers start kickin' off

CHORUS:
Where the band's playing fiddles and...
Guitars in the middle of the floor
Where the flirty flirty girlies...
Whirl and twirl around till way past four
Where losers and boozers
Can toss their troubles to a friend
And young folks, old folks,
Stomp and fly like the wind

When the Louisiana sun comes peepin' into town...
I'll be creepin' back across the bay
Back into the shack
Where I reckon I was born to stay
But after six days of swamp, I'm getting ready to stomp
And get back to all my bayou belles
Thinkin' 'bout the good times
I whoop, stomp, holler and yell
.


.
CAJUN CHILD
Words and Music by Bill Hillman ~ Album No. 5 | CD 12

Vocals by Bill and Sue-On
LISTEN

---


Chorus
Run Run Run with me my child
We're runnin' free and we're running wild
Run Run Run with me my child
The revenuers hounds make the gators look mild

My papa raised me up on a river boat
Poaching alligators and every thing afloat
Papa did all rightand he kept us fed
But when he saw the law here's what he said...

Papa kept a still in the bayou land
Made the best whiskey that a belly could stand
The money made a living for my Papa and me
But when the law came my Papa would say...

When my Mama up and died my Papa cried hard
She left him just me and the Louisiana mud
We had to make a living by the sweat of our brow
Papa found a way right then and now...
Chorus
.


.
MISSISSIPPI TRIPPER
Words and Music by Bill Hillman ~ Album No. 5 | CD 12

Vocals by Sue-On
LISTEN

---


Well the Mississippi Tripper runs from New Orleans
Steaming through Memphis with her Cajun Queens
Riverboat rascals and midnight ramblers
Fancy talking hustlers and all night gamblers

The Mississippi Tripper is a southern dream
Carrying all the finest from New Orleans
Yankee carpetbaggers and midnight flyers
Busty Creole mammas and old black drivers

The Mississippi Tripper runs on muddy water
Carrying me away from my blue-eyed guy
I'll miss the Mississippi and its muddy water
But nothing like I'll miss the good old southern life
.


.
WORKIN' FOR THE MAN
Words and Music by Bill Hillman ~ Album No. 5 | CD 12

Vocals by Bill
LISTEN

---


I'm workin' for the man
I'm workin' for the dollar
Got to get to Louisian'

Bend down, turn 'round
Runnin' just to cover ground
I'm coming sweet Suzie Ann

Pick a sack - drag a sack - another row
Another day - a workin' day - goes so slow
Workin' for the man
Gotta get to Louisian'

If I could ride that southern line
I'd leave this Georgia clay behind
On my way down to that Mississippie delta land
Home at last I know I'd find
That dark-haired girl I left behind
Bye Bye Georgia
Hello Louisian'
.


.
LOUISIANA STOMP (Bye Bye Ja Ja)
(Words and Music by Bill Hillman) ~ Album No. 9 | CD 10
Recorded in Durham England with Alan Clark of Dire Straits on keys.

Vocal by Bill
LISTEN


---


Ja Ja got a transfer
Not what he asked for
They shipped him down to Louisian'
Bye bye to New York City
Oo ain't that a pity
Ja Ja was a macho man

Ja Ja said, "What? No!"
"Ain't no Disco!"
How'm I gonna get it on
Then Ja Ja met a honey
She said, "Y'all talk funny."
And she took him to the place of action

Now it's Bye Bye -- Bye Bye
Bye to Regine and '54
Bye Bye -- Bye Bye -- Bye Bye Bye
Ain't gonna disco no more

Then a country Cajun band
Jumped up on the stand
Playin' fiddles and squeeze box songs
With a granny on a crowbar
Two cousins on the guitar
Poor Ja Ja said, "I don't belong!"

"I don't see no lights!"
I don't see no tights!"
"Ain't no floor to do my boogie on!"
He sat in a glower
Big-city wallflower
Till they passed the swamp jug around

He took one sip
It hit him on the lip
And it burned down to his heels
He fell down -- hit the ground
Jumped up and spun around
Stomped and shouted, "Aaaaaheeeee!"
.


.
GOOD-TIME JAMBOREE
Words and Music by Bill Hillman ~ Album No. 7 | CD 10
Recorded in Newcastle, England

Vocals by Bill Hillman
LISTEN

---


Chorus
Come on and give the band a hand on the ole bandstand
They're singing all night for you
Guitar's ringing and the drummer girl's singing the blues
We'll pick a little fiddle and diddle
with the ivories in harmony
We'll have a rompin' stompin' good-time jamboree

Forget your tax laws, in-laws, out-laws, too
Even Grandma's jumpin' like new
Dancing and prancing -- any ole dude'll do
Dancing outside, inside, upside-down
Look -- her feet don't touch the ground
Struttin', double clutchin', and
hitching up her gingham gown

The amp'll stapple crackle pop when we start to rock
You'll feel your toes tapping down in your socks
Skippin' and trippin' and rocking around the clock
We'll keep you creepin' and peepin'
-- anything but sleepin'
Till the moonshine meets the sun
Then you'll drag it to your wagon and
The band's on the run again.
.



.
The French Song
(Pease - Vincent)

From Bill and Sue-On Hillman Album No. 3 and CD No. 12
Vocals by
Sue-On
LISTEN

---


Quand le soleil dit bonjour aux montagne
Et que la nuit rencontre le jour
Je sui seul avec malais sur la montagne
Une voix ma r'apellez toujours

Ecoute m'ais pas tout les chansons du vent
R'appellez des souveneirs de toi
Quand le soleil dit bonjour aux montagne
Je suis seul, je ne vieux pensez que toi

Now when the sun says goodday to the mountain
And the night says hello to the dawn
I'm alone with my dreams on the hilltop
And I can still hear her voice though she's gone

I hear from my door the love songs through the wind
It brings back sweet memories of you
Quand le soleil dit bonjour aux montagne
Je suis seul, je ne vieux pensez que toi
.



.
POLK SALAD ANNIE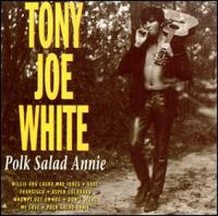 (Words and Music by Tony Joe White)
Tony Joe White | Tony Joe live | Elvis live
---
If some of ya'll never been down South too much...
I'm gonna tell you a little bit about this,
so that you'll understand Ehat I'm talking about
Down there we have a plant that grows out in the woods and the fields,
looks somethin' like a turnip green.
Everybody calls it Polk salad. Polk salad.
....................
Down in Louisiana
Where the alligators grow so mean
There lived a girl that I swear to the world
Made the alligators look tame
........................
Polk salad Annie
'Gators got you granny
Everybody said it was a shame
'Cause her mama was aworkin' on the chain-gang
(a wretched, spiteful, straight-razor totin' woman,
Lord have mercy. Pick a mess of it)
.


.

.
BLUE BAYOU

(Orbison / Melson)
Roy Orbison | Roy Orbison live | Linda Ronstadt | Linda Ronstadt (Spanish) | Linda Ronstadt live

---

I feel so bad I've got a worried mind
I'm so lonesome all the time
Since I left my baby behind on Blue Bayou

Saving nickels, saving dimes, working until the sun don't shine
Looking forward to happier times on Blue Bayou

I'm going back some day come what may to Blue Bayou
Where you sleep all day and the catfish play on Blue Bayou
All those fishing boats with their sails afloat
If I could only see that familiar sunrise through sleepy eyes
How happy I'd be

Go to see my baby again
And to be with some of my friends
Maybe I'd be happy then on Blue Bayou

I'm going back some day, gonna stay on Blue Bayou
Where the folks are fine and the world is mine on Blue Bayou
Oh, that girl of mine by my side the silver moon and the evening tide
Oh, some sweet day gonna take away this hurting inside
I'll never be blue, my dreams come true on Blue Bayou
.



.
AL BOHL

Songwriter and Recording Artist
Ref: ERBzine Spotlight on Al Bohl

---

Listen to a sample of Al's songwriting and vocals on the following recordings:

Oh My Famous Last Words
http://www.erbzine.com/mag28/av/famouslastwords.mp3
"I wrote this for my father. He will always be my hero. He was a strong, former Marine, who taught me to be a good person and father. I finished recording this song before he died and he asked me to play it during his funeral. I always envisioned Johnny Cash recording it but he died before I could get it to him."

Someone To Love
http://www.erbzine.com/mag28/av/someonetolove.mp3
"I wrote this one for Allison when she began to take boys more serious. I always tried to teach her to "guard her heart." Naturally, she was dating a guitar player at the time."

You Moved Me
http://www.erbzine.com/mag28/av/youmovedme.mp3
"I wrote and recorded this for my wife for an anniversary a couple of years ago. This past August we celebrated 34 years together."
.



.
Hillman Songs Copyright: Bill Hillman
FESTIVAL 1 : 2 : 3 : 4 : 5 : 6 : 7 : 8 : 9 : 10 : 11 : Songbook : Doc Stories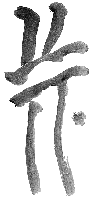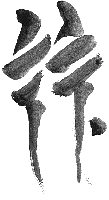 BILL HILLMAN
Visit our thousands of other sites at:
BILL AND SUE-ON HILLMAN ECLECTIC STUDIO
ERB Text, ERB Images and Tarzan® are ©Edgar Rice Burroughs, Inc.- All Rights Reserved.
All Original Work ©1996-2012 by Bill Hillman and/or Contributing Authors/Owners
No part of this web site may be reproduced without permission from the respective owners.