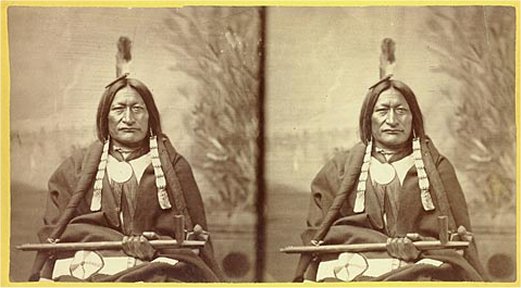 Iron Crow ~ Sioux ~ 1877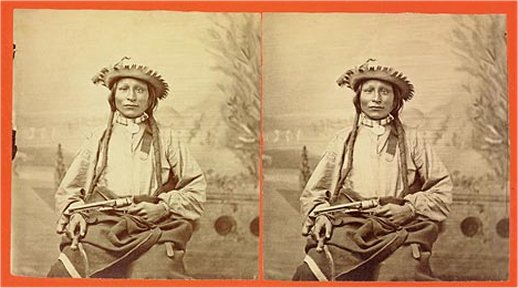 Little Wolf ~ Cheyenne ~ 1877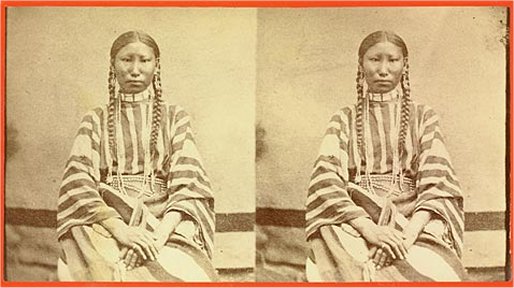 Spotted Tail's daughter, Dove Eye ~ 1877

Cheyenne Chief Little Wolf, leader of the Cheyenne Outbreak, 1878-79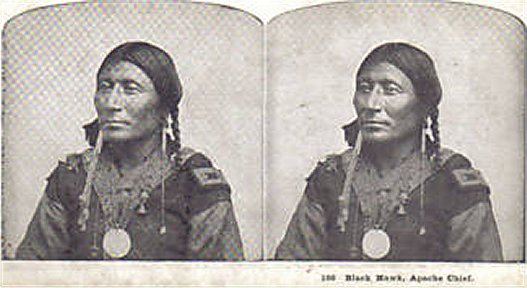 Black Hawk - Apache Chief

Apache Indian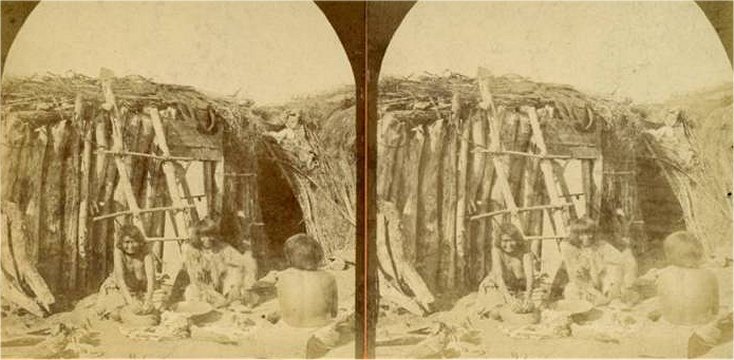 Apache women grinding flour in front of their log and straw dwelling ~ 1870s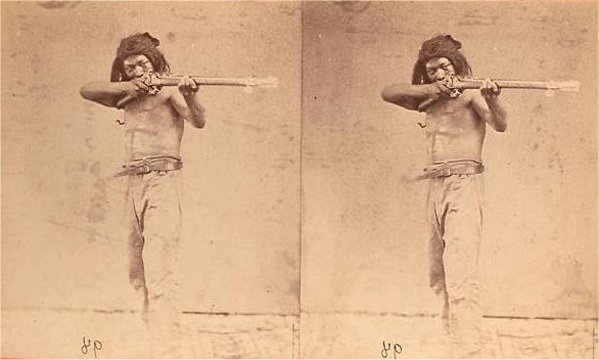 Apache with Musket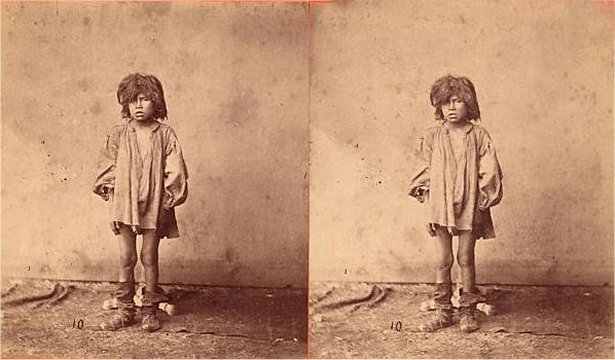 Apache Boy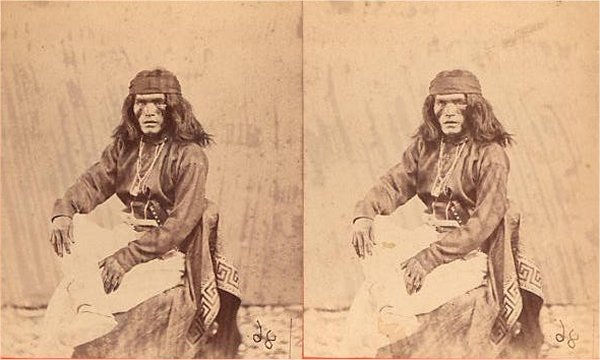 Apache Indian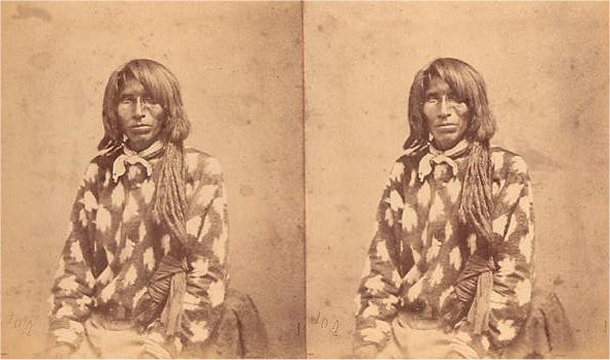 Apache Indian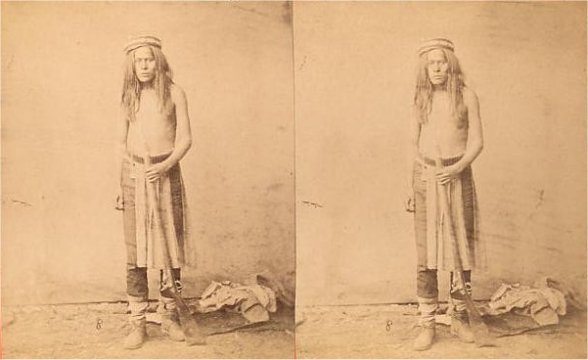 Apache Indian with Musket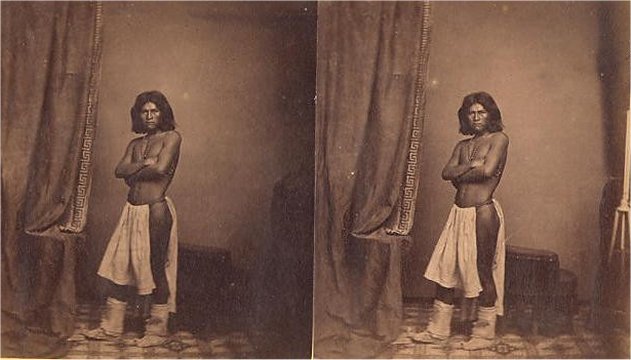 Apache Indian Scout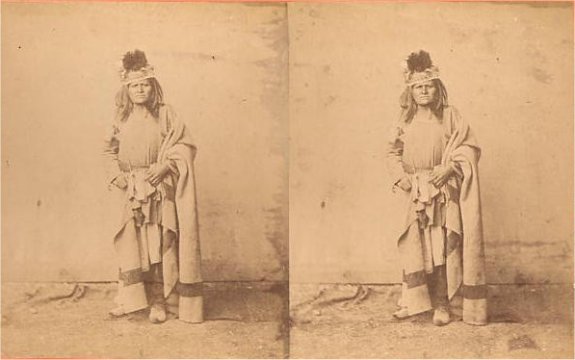 Apache Indian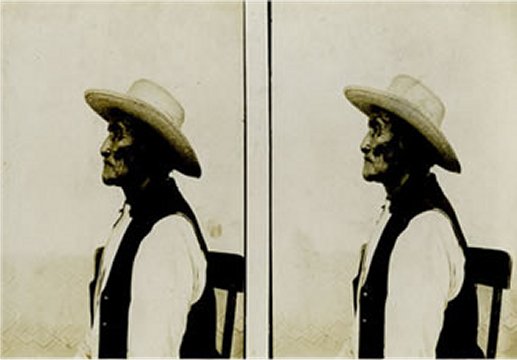 Geronimo at Fort Sill, Oklahoma ~ c.1890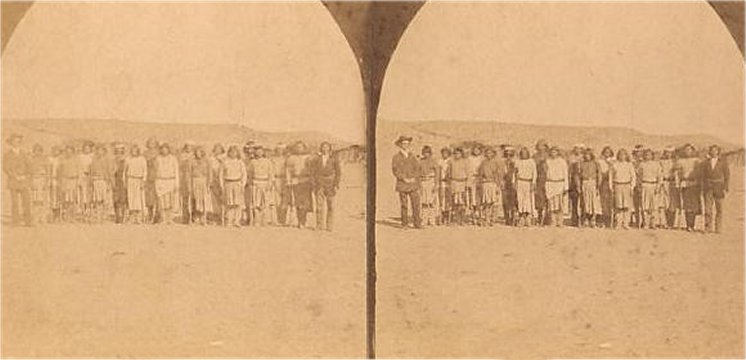 Apache Indian Scouts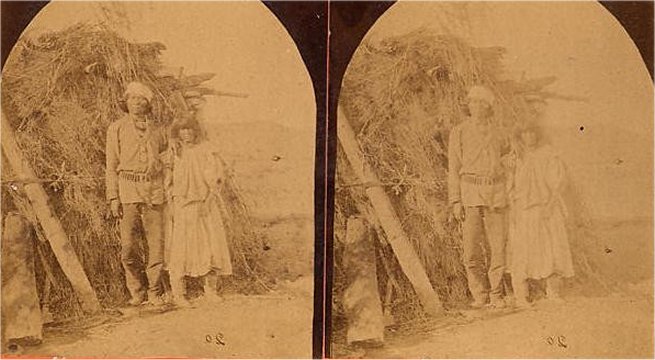 Apache Indian and Wife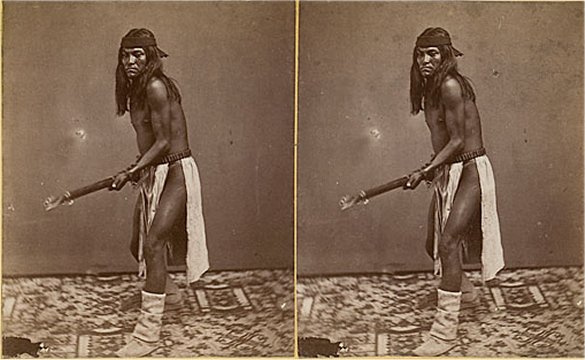 Apache Warrior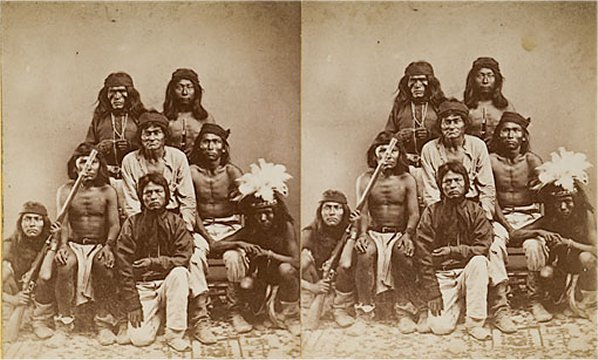 Apache Scouts with Springfield Rifles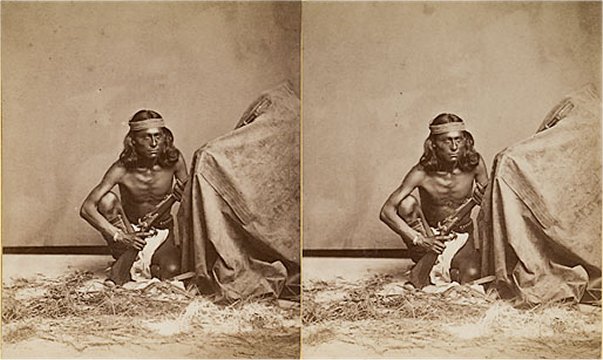 Nantahe, holding a Springfield rifle. He served with Crook during the Yavapai campaign of 1872-73
and along with nine other Apache scouts was awarded the Congressional Medal of Honor in 1875 for gallant and meritorious conduct.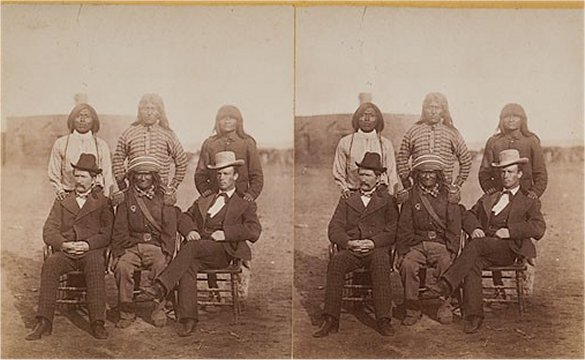 Apache Indian Agent John Clum with Yuma Chiefs
Seated between them, wearing a shell jacket adorned with shoulder scales and embroidered U.S. hat device is a turbaned Yuma leader.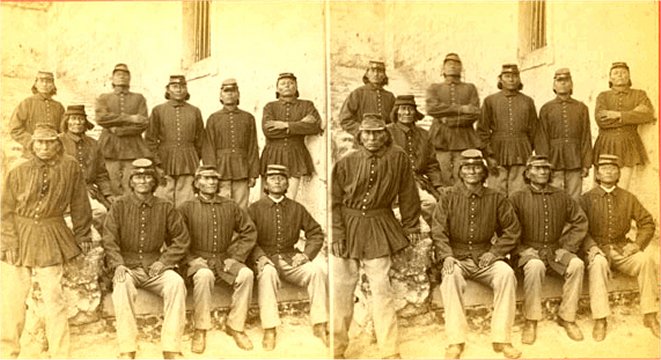 The men depicted here are guards at Fort Marion in St. Augustine, Florida.
After the Civil War, the fort was used in the 1870s and 80s as a prison to house resistant Indian captives from the Plains wars.
Some of these men eventually became the guards depicted here.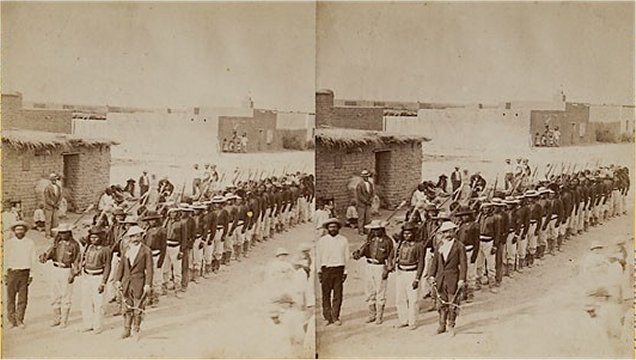 Indian Agent Clum at the head of a column of San Carlos Apache policeman, each shouldering a Springfield rifle.
Merijaldo Grijalva, a Mexican captured and held by the Chiricahua Apache
who escaped to become and a scout and interpreter, stands to one side.
On April 21, 1877 Clum and his Apache police captured Geronimo and his band without firing a single shot.

Pan-e-e (Pinal Apache) wearing traditional high topped moccasins and a cartridge belt and holding a bow and quiver.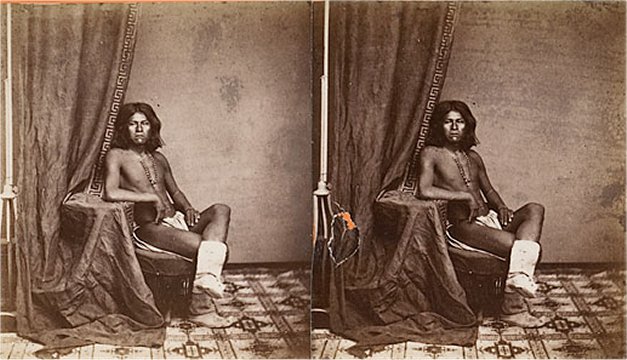 Lant-i-ga seated, wearing high-topped moccasins.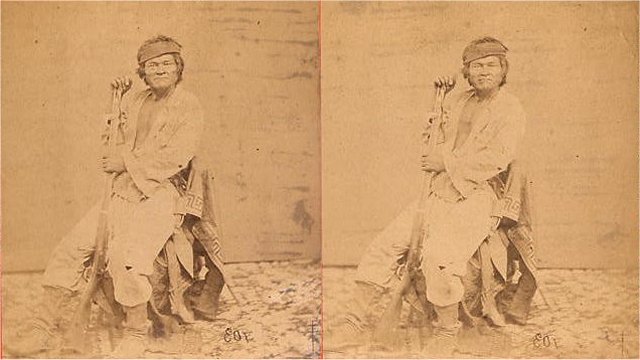 Has-Chug-Ee with Musket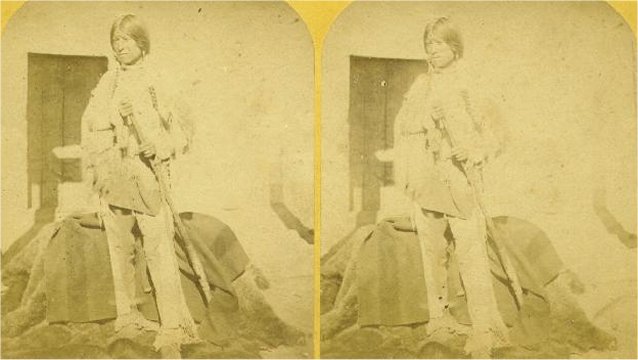 Apache Brave

Apache Brave and Squaw
TO THE HILLMAN 3-D COLLECTION
Featuring Cross-Country views of Canada from over 100 years ago
plus Sears-Roebuck cards from the ERB collection and
hundreds of stereoviews from the 1893 Columbian Exposition attended by ERB.
Part of the
Hillman Eclectic Studio
PHOTO ARCHIVE
Hillman EduTech Research Project
William Hillman
Assistant Professor ~ Brandon University
www2.brandonu.ca/hillman


EDGAR RICE BURROUGHS AND THE APACHE