Official Edgar Rice Burroughs Tribute and Weekly Webzine Site
Since 1996 ~ Over 10,000 Web Pages in Archive
Volume 3399a


New From Dark Horse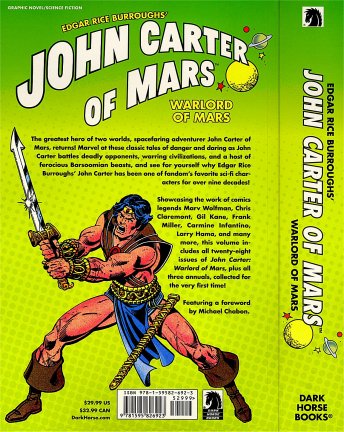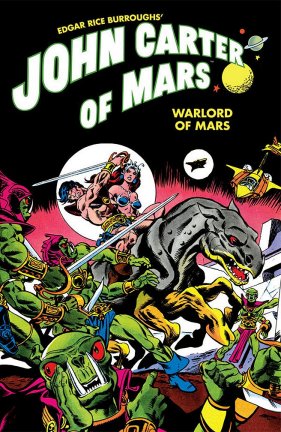 John Carter of Mars: Warlord of Mars

The greatest hero of two worlds, spacefaring adventurer John Carter of Mars, returns! Marvel at these classic tales of danger and daring as John Carter battles deadly opponents, warring civilizations, and a host of Barsoomian beasts, and see for yourself why Edgar Rice Burroughs' John Carter has been one of fandom's favorite sci-fi characters for nine decades!

* Featuring comics legends Marv Wolfman, Chris Claremont, Gil Kane, Frank Miller, and many more.
* This volume includes all twenty-eight issues of John Carter: Warlord of Mars plus all three annuals, collected for the first time!
* Featuring an introduction by Michael Chabon-screenwriter of the upcoming John Carter of Mars motion picture!

Writer: Marv Wolfman, Chris Claremont
Penciller: Gil Kane, Walt Simonson, Frank Miller, Sal Buscema, and others
Format: B&W, 632 pages, 7" x 10"
Price: $29.99

ISBN-10:1-59582-692-0
ISBN-13:978-1-59582-692-3

THE PILOT
A Rare British Boys' Weekly from the 1930s



"The Pilot" - Published in London, on the newsstands every Friday. These eight issues feature the serial "Houdini Magic-Maker No. 1" which ran complete in issues number 92-120. This run also features several comic strip serials about Tarzan: "The Return of Tarzan", "The Beasts of Tarzan" as well as serials titled "The Flaming Frontier!", "Steele of Stoke!" and others. Number 131 was the last issue of this short-lived Amalgamated Press weekly boy's paper.
DATES AND NUMBERS: Oct 23, 1937 v5n108 | Nov 20, 1937 v5n112 | Nov 27, 1937 v5n113 | Dec 4, 1937 v5n114 | Dec 18, 1937 v5n116 | Dec 25, 1937 v5n117 | Jan 1, 1938 v5n118 | Jan 8, 1938 v5n119

"The Pilot" - 11 more issues published in London, on the newsstands every Friday. This run features several comic strip serials about Tarzan: "Tarzan of the Apes", "The Return of Tarzan", "The Beasts of Tarzan". Also serials titled "Buffalo Bill - King of Scouts", "The Flaming Frontier!", "Steele of Stoke!". The front covers of numbers 124 and 126 feature colored illustrations of Tarzan.
DATES AND NUMBERS: Jan 22, 1938 v5n121 | Jan 29, 1938 v5n122 | Feb 5, 1938 v5n123 | Feb 12, 1938 v5n124 | Feb 19, 1938 v5n125 | Feb 26, 1938 v5n126 | March 5, 1938 v5n127 | March 12, 1938 v5n128 | March 19, 1938 v5n129 | March 26,1938 v5n130 | April 2, 1938 v5n131

BARSOOM AND TARZAN ART


Dejah art from
http://browse.deviantart.com/


Tarzan and the Mangani
Frank Cho Art


Joe Jusko cover art for Dynamite's
Warlord of Mars No. 9 Art by Joe Jusko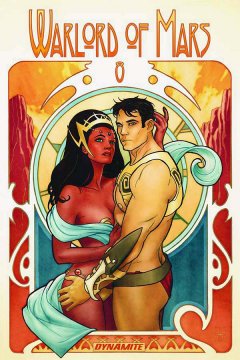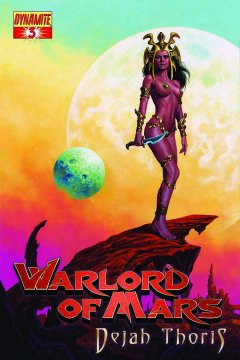 More Dynamite Comics Covers

JOE JUSKO ON THE WEB



Joe Jusko created 125 paintings for the Burroughs card set published by FPG in 1995, including the chase cards, cover for the book collection and the dedicated piece for the Dum Dum that year, where he was awarded the Golden Lion for his contributions to the ERB legacy. He expressed his feelings of honour at joining previous recipients such as Frank Frazetta, Boris Vallejo and Michael Whelan. Jusko has also done many other pieces for private commissions and recently he has been painting covers for the Dynamite Comics adaptation of the Barsoom tales.

See much more Jusko artwork at:
www.savagebarsoom.com

NUMA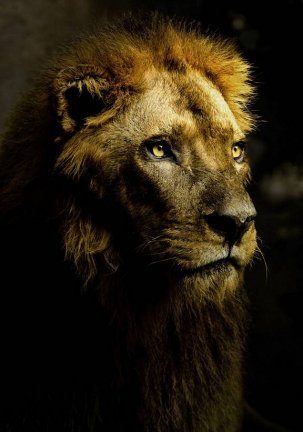 Lion in the Shadows
Honourable Mention Winner of
2010 National Geographic Photography Contest


"Film Tarzans Through the Years"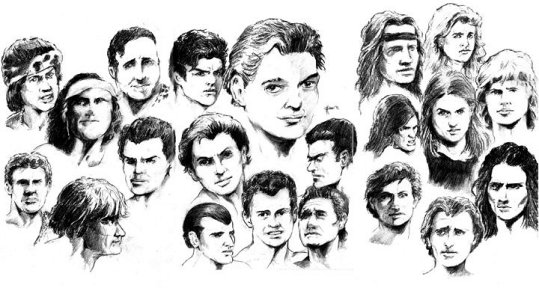 This and much more Shaun Hoadley Art Available in Large Prints.
See Shaun's Webpage at ERBzine 0842
http://www.erbzine.com/mag8/0842.html


HOLLYWOOD AND VINE: THE MOVIE MAGIC OF TARZAN


Smith Rafael Film Center, 1118 Fourth St., San Rafael, Sunday 7pm ~ March 6, 2011


TARZAN THE MIGHTY
Starring Frank Merrill



A Serial in 15 Chapters running from August 13 through November 19, 1928
New ERBzine Photo Gallery
Acknowledging that "the Talkies" were more than a passing fad, Universal added music and sound effects to Merrill's silent serial,
"Tarzan the Tiger" and Merrill made a lasting contribution to the Tarzan legend by introducing the apeman's yell.
Merrill's Tarzan Cry: LISTEN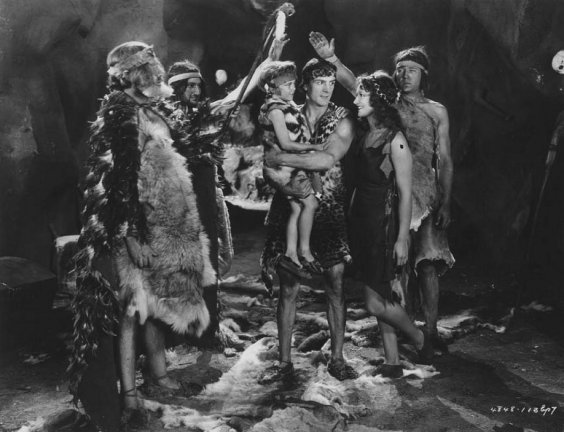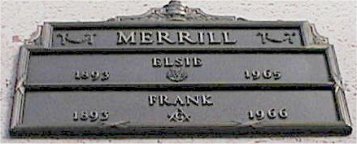 The Merrill Grave Marker

Tarzan Casting Calls at Casting.Backstage.com
http://casting.backstage.com/


'TARZAN,' MA North Shore Music Theatre (Beverly, MA) is casting Tarzan. Arianna Knapp, prod. artistic dir.; Bill Hanney, prod.; Bill Castellino, dir.; Josh Bergasse, choreo.; Keith Levenson, music dir. Rehearsals begin June 25 in NYC. Rehearses in Beverly, MA

DISNEY CRUISE LINE, TARZAN Disney Parks Talent Casting and Disney Cruise Line are seeking talent for various live entertainment productions at locations around the world. Disney Cruise Line hires a repertory company, performing in up to four Broadway-style productions on board its luxury cruise ship.


JOHNNY WEISSMULLER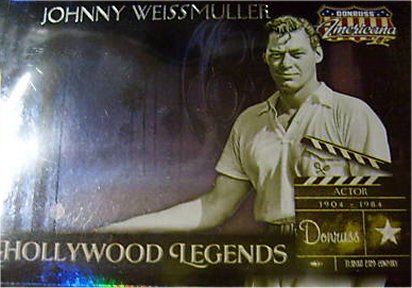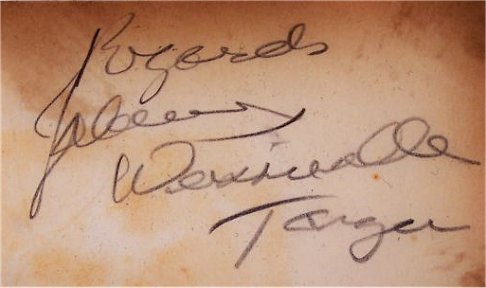 Johnny Weissmuller Hollywood Legends Card
The Donruss Americana Series


Theatrical Banner (82" x 24") from the 1950 re-release of the RKO film,
Tarzan and the Amazons, starring Johnny Weissmuller, Brenda Joyce and Johnny Sheffield.


TARZAN WANNABE
Mail from Tarzan hopeful, DeWet Du Toit announcing his short promo films on YouTube



Bruce Boxleitner and Melissa Gilbert to sell their Tarzana Home
Their Tarzana ranch home is on the market for $1.295 million


Boxleitner and Gilbert's 4,609 square foot house on .37 acres boasts a separate 1,309-square foot guest home with kitchenette and full bath. The ranch-style home has a gourmet kitchen, fireplace, master suite with vaulted ceilings, a balcony, backyard, raised decks, pool, patios and space for RV parking.

Boxleitner (Tron films and video games) is set to star in the upcoming TV series "Tron: Uprising" in 2012. Gilbert is known for her roles in the TV movie "The Diary of Anne Frank" (1980) and the TV series "Little House on the Prairie" (1974-1983), as well as her stint as president of the Screen Actors Guild.






GOLDEN AGE OF THE PULPS



Elwy Yost
Canadian Broadcaster

Saturday Night at the Movies : The Pulp Novel
Saturday Night at the Movies is about exploring film and the film industry through
behind-the-scenes conversations with actors, directors, producers, writers, editors, critics and others.
http://archive.tvo.org/video/119706
Elwy Yost talks with Walter B. Gibson,
writer of "The Shadow" about the pulp novel.


Walter B. Gibson
Creator of The Shadow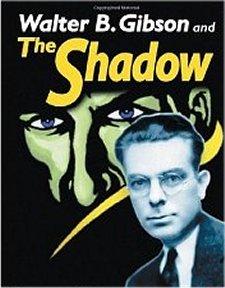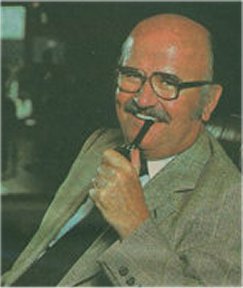 TVO, Ontario's public educational media organization
NEW TARZAN FILM COMPILATIONS FROM TCM

---

Greatest Classic Films Collection: Tarzan, Vol. 1
Two-disc set includes "Tarzan, The Ape Man" (1932), "Tarzan and His Mate," "Tarzan Escapes," and "Tarzan Finds a Son!" SKU: D82576 ~ $19.99 ~ Regularly $27.99

---

Greatest Classic Films Collection: Tarzan, Vol. 2
Two-disc set includes "Tarzan's Secret Treasure," "Tarzan's New York Adventure," "Tarzan and the Amazons," and "Tarzan and the Leopard Woman." SKU: D82577 ~ $19.99 ~ Regularly $27.99


YouTube Video Gallery



Jungle Girl Serial: Episode 1
Dave Hoover's Masters Project: Edgar Rice Burroughs
Dum-Dum 2008: Waterloo, Iowa
Dum-Dum 2010 Preview
In Search of Tarzan with Jonathan Ross (6 parts)
Denny Miller Talks About Playing Tarzan
Tarzan the Ape Man (1959) Trailer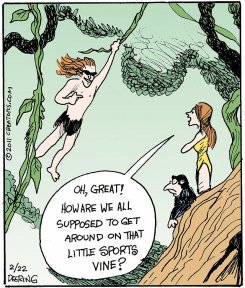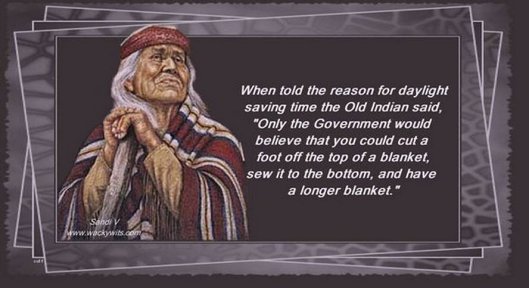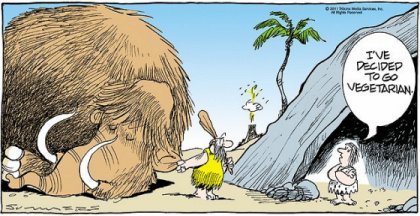 A Hard Day in Pellucidar
Submitted by James O'Brien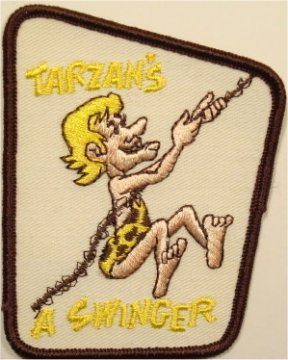 The Fantastic Worlds of Edgar Rice Burroughs
| | | | |
| --- | --- | --- | --- |
| Tarzan.com | ERBzine.com | DantonBurroughs.com | Tarzan.org |
| BurroughsBibliophiles.com | JohnColemanBurroughs.com | Tarzan.com/tarzine | JohnCarterOfMars.ca |
| ERBzine.com/edgarriceburroughs | Weekly Webzine | Weekly Webzine | Pellucidar.org |
| John Carter Film News | ERB, Inc. Corporate Site | ERB Centennial | tarzana.ca |





BILL HILLMAN: Editor and Webmaster
BILL AND SUE-ON HILLMAN ECLECTIC STUDIO
ERB Text, ERB Images and Tarzan® are ©Edgar Rice Burroughs, Inc.- All Rights Reserved.
All Original Work ©1996-2011/2014 by Bill Hillman and/or Contributing Authors/Owners
No part of this web site may be reproduced without permission from the respective owners.