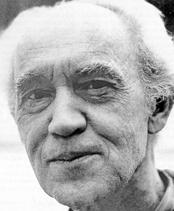 "Roy Krenkel was a key factor in the 1960s revival of my grandfather's writings.
Krenkel's illustrations forever secured his position as
one of the all-time great Edgar Rice Burroughs illustrators."
– Danton Burroughs
After World War II, Roy G. Krenkel took art classes from Burne Hogarth at the Cartoonists' and Illustrators' School. His contributions to the comics field remain limited, since he never created a comic on his own. He started out doing comic book art in the 1940s and 1950s, working for companies like ACG, Atlas, Eastern, the legendary EC, Harvey and Warren. In fact, Roy Krenkel specialized in drawing backgrounds. He assisted famous artists such as Frank Frazetta, Al Williamson, Wallace Wood, Joe Orlando and Gil Kane. His credits include Atlas and EC titles like 'Adventures into the Unknown', 'Forbidden World', 'Marvel Tales', 'Weird Fantasy' and so on. Krenkel eventually abandoned his comic activities and devoted himself to illustration, most notably cover illustrations for books by Edgar Rice Burroughs and Otis A. Kline.
---
NOTES ON KRENKEL AND FRAZETTA COVER ART BY BOB BARRETT
From corresondence with Robert Zeuschner
---
Frank Frazetta and Roy Krenkel did not, I repeat, DID NOT revise any of their paintings for the Ace Books covers. Any paintings that Frazetta revised were revised because he felt that he could improve the figures. He never revised a painting to change the coloring; that just never happened. Also Frazetta only revised paintings that were returned to him. Only his later covers for Ace were returned, but he didn't revise any of them. Several of his early Ace Burroughs covers are hanging on a wall at ERB, Inc., given to the corporation by Don Wollheim when Ace and ERB, Inc. came to terms about reprinting Burroughs. Russ Cochran purchased Roy Krenkel's covers from Ace and later sold them all to a single collector -- whose name he won't divulge. A couple of other early Frazetta Ace covers were presented as door prizes at the World Science Fiction Convention and at least one was traded back to Frazetta for another painting.

The cover painting for JUNGLE TALES OF TARZAN is at ERB, Inc. The original of A FIGHTING MAN OF MARS is in my own collection. I furnished David Spurlock with a transparency of the painting for use in THE ART OF ROY G. KRENKEL and I don't know why the colors are so bright in the book, since the original painting is not nearly that bright.

The later Ace reprint of THE MAD KING (very blue in color) was printed from a quick recreation of the painting because, after borrowing the original painting from Ace, Frazetta didn't want to give it back (the bluish coloring is because of the photographic printing process). The cover for the later Ace edition of SAVAGE PELLUCIDAR was originally a painting that Frazetta did for the movie, LUANA. Because of his tight deadline Frazetta felt he didn't have time to paint a new painting so he revised the movie poster painting taking out the black panther and replacing it with a sabretooth tiger. Late in his life Frazetta did paint a recreation of his original Ace cover for THE LOST CONTINENT for himself.

The only Frazetta painting that some hack in the Ace Books office retouched is THE MONSTER MEN. Don Wollheim was bothered by the cleavage on the girl and had the hack poorly cover it up with a dab of red paint. The original still features the desecration!

Just because a particular scan or printing of a painting exhibits color differences, doesn't mean that they were repainted or revised. It is merely due to the differences in scanning or printing methods.

I discussed Frazetta's Burroughs covers with him on several occasions and he answered all of my questions freely.

I hope that what I have written is of some help. Use as much of what I have written as you wish -- all or some of it.
---
WEB REFS
---
Bibliography
Wikipedia Entry
Golden Age Comic Book Stories
Lambiek.net
BPIB Biography Webpage
Cartage Biography Webpage
pulpartists.com
RGK: The Art of Roy G. Krenkel by Williamson, Frazetta, Spurlock
Michael Kaluta Appreciation of RGK