The First and Only Weekly Online Fanzine Devoted to the Life and Works of Edgar Rice Burroughs
Since 1996 ~ Over 15,000 Webpages and Webzines in Archive

Volume 0367

ERB ECLECTICA 2000.07.14
MOTES & QUOTES No. 25
Part of the ERBzine Eclectica Series



Note: The Links shared here were posted in July 2000
Some of the off-site, non-ERBzine links may be no longer active.

NOTE:
Before Social Media There Was ERBzine Eclectica that we debuted in January 2000.
Our ERB Motes & Quotes Eclectica was a weekly showcase for all.
This was one of many Webpages that were featured in each week's ERBzine Webzine
-- an online fanzine that we have published every week since 1996.
the latest ERB news, releases, readers letters, and a boundless collection of items
of interest to Burroughs and SF/Adventure Fans.
Images were smaller then as the Internet and computer systems were slower
-- also server storage was much more expensive.
Sadly, some of the off-site non-ERBzine links we've shared are no longer active
- that, we have no control over but they are left here as a curiosity or reference.

1. Caught In Our Site:
A great new site and ListServer for all fans of Tarzan movies:
https://www.erbzine.com/scott/
3. FAN FARE:
Meet the ListMeister of the Web's newest ERB list server:
My introduction to Tarzan and ERB started when I was about 12 and my father mentioned seeing the Tarzan films when he was a child (Weissmuller's). An uncle had a few Tarzan Dell comics with Lex Barker on the cover, which I really enjoyed reading, and I looked forward to seeing Tarzan in a movie myself. The first one I saw in a movie theater was TARZAN AND THE LOST SAFARI in 1957, also the first one in color, and with Gordon Scott in the title role. Wanting to find out more about ERB's jungle hero, I checked out all the Tarzan books from the library and read them; I made it a point to see all future Tarzan films and the TV showings of the earlier ones, and became a big Tarzan & ERB fan. I would like to see someone do John Carter of Mars as a feature film...but done right. With Hollywood, though, I'm not holding my breath for it. My other interests are Superman, Davy Crockett and the Alamo, rock music (1950's with Elvis all the way the Beatles, Hendrix & Zeppelin), monster movies (Universal, Hammer, AIP...but not the slasher pictures), westerns like Lone Ranger and Zorro, movie serials; all the good things I grew up with.

William A.
---

4. EB Writes Home ~ April 10, 1943

Edgar Rice Burroughs, Inc.
Tarzana, California
1298 Kapiolani Boulevard
Honolulu T H
April 10, 1943

Joan darling:

Developing an excess of energy, I have managed to get the remainder
of the junk off. How I came to accumulate such trash is not a long
story. There is a great deal of trash down there. What is not trash,
they have boosted the prices on as much as 500 to 600% since our boys
blew in with money to burn and no sense of value. AND I didn't know
whether I was going to have enough money for legitimate expenses, as
I was unable to get checks cashed after I left Honolulu.

Incidentally, they have also boosted prices on trash.

However, I thought that you might like to have souvenirs of the trav-
els of Marco Polo Burroughs.

Please divide them in your family as you see fit.

If there is excess postage on the package, please let me know. It
has just occurred to me, (too late, as usual) that the descriptive
matter on the various packages may call for 1st class postage.

Lots of love!

Papa

---


5. HULBERT BURROUGHS' BOOKPLATE



---
6. Japanese Tarzan of the Apes "Graphic Novel"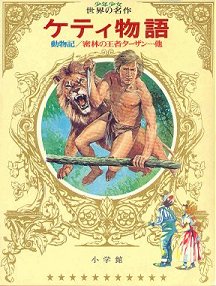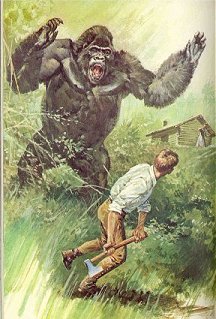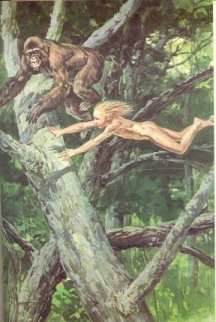 Read Tom's Poem: Ode to Edgar Rice Burroughs
https://www.erbzine.com/mag3/0310.html

---
1939 WINE AD FEATURING MRS. ERB
DUM-DUM 2000
Visit the
Dum-Dum Dossier Site
DUM-DUM 2000
SCHEDULE
https://www.erbzine.com/mag3/0371.html
~ The Annual Convention of the Burroughs Bibliophiles ~
Dum-Dum 2000 on July 13-16 2000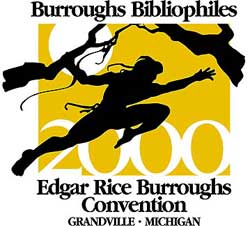 Special Guest will be Johnny Sheffield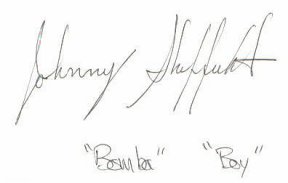 https://www.erbzine.com/mag31/3198.html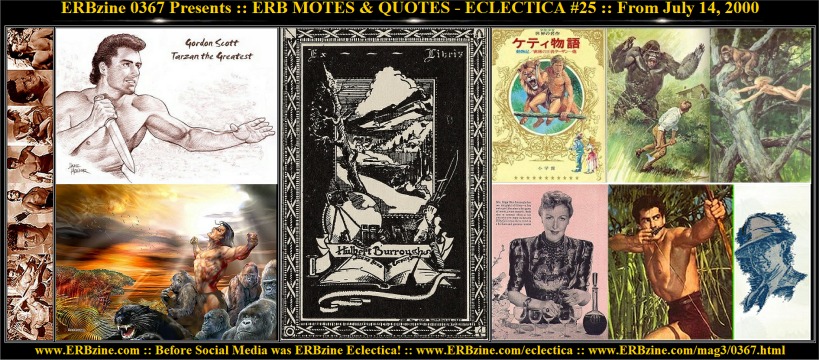 Click for full size





Volume 0367



BILL HILLMAN
Visit our thousands of other sites at:
BILL and SUE-ON HILLMAN ECLECTIC STUDIO
ERB Text, ERB Images and Tarzan® are ©Edgar Rice Burroughs, Inc.- All Rights Reserved.
All Original Work ©1996-2004/2020 by Bill Hillman and/or Contributing Authors/Owners
No part of this web site may be reproduced without permission from the respective owners.