Edgar Rice Burroughs possessed the combined talents of writer, photographer, and artist. Over the last +20 years I have spent countless hours documenting and showcasing these talents on the Internet in over 15,000 Webpages. Much of this work has been done with the assistance of Danton Burroughs, who devoted a lifetime in the preservation and promotion the Burroughs family legacy and of his grandfather's life and works. ERB's appreciation of the art of illustration is evident in the choice of artists who brought his written words to visual life: Schoonover, St. John, Foster, et al -- including his son, John Coleman and his nephew Studley.

One of the major projects Dan and I had been working on, in the months preceding his death, was the showcasing of ERB artwork. Edgar Rice Burroughs' pen-and-ink sketches and cartoons are both humorous and documentary. Through his sketches he documented many of his real-life adventures and everyday family events. The reproduction quality is not always great, but ERB's humour, powers of observation, and skill with pen and ink shine through. I am proud to share with fellow ERB fans and scholars a small sampling of the work by one of my favourite artists: Edgar Rice Burroughs.


ERB the railway cop and Emma
relax at home in Salt Lake City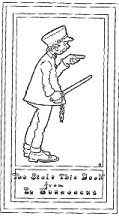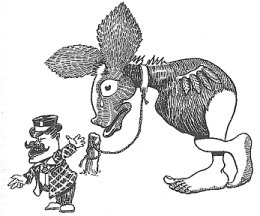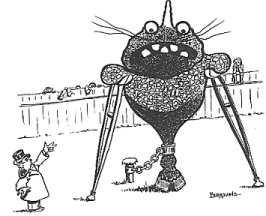 Copyright ERB, Inc.
Some ERB sketches chosen to illustrate his first booklength work - Minidoka - not published until 1999
Ed Burroughs' creativity surfaced early. When he was around ten years of age his brothers George and Harry went off to Yale University. Young Eddie corresponded with them regularly. His letters were filled with news items, questions, humorous comments and simple poems -- all illustrated with his own drawings and cartoons. This was the beginning of a lifelong devotion to writing: journals, letters, poems, articles and novels. His artistic pursuits overshadowed his writing for the next 25 years -- until John Carter, Tarzan, et al were introduced to the world.

We present here a series of rare representative ERB sketches from Danton Burroughs' Tarzana Archives.

Art galleries in weeks to come are shown below: