Official Edgar Rice Burroughs Tribute and Weekly Webzine Site
Since 1996 ~ Over 15,000 Web Pages in Archive
Presents
Volume 2387
---

COLLECTIBLES

---

Edgar Rice Burroughs, creator of Tarzan, wrote for System Magazine. He was turned off by the fact that writers like him, with no business experience, were supposed to provide advice to business managers in the journal. He began sending stories out to be published, first science fiction stories, then the Tarzan stories, in order to be able to leave the magazine and make it as a writer on his own.

---
Vintage Tarzan Battery Powered Shooting Car Model M-8411

The Box Reads: STANDING UP ACTION | JU-JU SCREAMING SOUND WHILE STANDING |360 DEGREES REVOLVING ACTION |
DRIVING FORWARDING ACTION | REVERSING ACTION | TAKING & PUTING AN ANIMAL IN IRON CAGE
~ The headlights also light, and the front end of the vehicle pops up into the air.
---
ARTICLES & REVIEWS
---
Letter from Argosy Magazine - December 17, 1932 - Submitted by Jonathan Hart
Now featured in our ERB Illustrated Pulp Bibliography at:
http://www.erbzine.com/mag2/0228.html
From: Argonotes, The Reader's Viewpoint
Argosy Magazine, Dec. 17, 1932
The Frank A. Munsey Company, Publisher
Transcribed by Jonathan Hart (GNAWING his fingernails):
Chicago, Ill.

I have been reading Argosy for years and I shall continue to do so. However, I will say this, that if Burroughs writes another novel and ends it like he did "The Pirates of Venus," one of his stanchest (sic) supporters will lose some degree of faith. I have read every story he ever wrote and I don't think he has an equal in his line.

Whether it is his fault or yours, I, of course, don't know. It may be and probably is to your advantage to have a sequel to this masterpiece at some future date, but what are we going to do in the meantime? Sit and gnaw our fingernails? Carson Napier may be in a spot, but he isn't anywhere near as bad off as we are.

You can rest assured that I was utterly dumfounded when I came to the end. I hope you will let us all know in the next issue when we can expect a sequel.

Wishing you good luck and more Burroughs' works, also interplanetary and interstellar stories, I am,

Sincerely yours,
Gerhardt Krull.
---
Superheroes, Supervillains
---

April 4, 2009 ~ The Globe and Mail (A Triple Review by Rosemary Counter)
BECOMING BATMAN: The Possibility of a Superhero by E. Paul Zehr
Johns Hopkins University Press, 300 pages, $35.50
ON TARZAN By Alex Vernon
University of Georgia Press, 226 pages, $28.95
THE SOPRANOS By Dana Polan
Duke University Press, 217 pages, $21.95
"Who hasn't wanted to become a superhero?" University of British Columbia professor E. Paul Zehr asks in Becoming Batman. . . . I realize that for a large percentage of the (male) population, this is a pressing and valid concern. There's just something about superheroes that men can't stop believing. "It's my goal to use my extensive knowledge of science and martial arts to explore the scientific possibility of becoming Batman," says the neuroscientist, kinesiologist and black belt martial artist. Merging all kinds of nerd-doms, Zehr has written the newest escapist fantasy for freaks and geeks everywhere. . . .


---


Not all superheroes are doing so well, however; poor Tarzan has seen more popular days. In On Tarzan, English professor Alex Vernon charts the rise and fall of the - stop me if you've heard this one - vine-swinging aristocratic orphan raised by apes. Surprise, surprise: Like the works of Conrad and Kipling, Burroughs's original 1914 Tarzan of the Apes (and its, count 'em, 23 sequels) is all kinds of racist, sexist, imperialist, colonialist.

Vernon excels at historical context, weaving Tarzan's countless reincarnations into everything from the Nazis to Vietnam. He links Tarzan's literary birth, at the apex of the greatest immigrant influx in U.S. history, to the United States' "fantasy of the self-made man ... the narcissistic orphan fantasy of early adolescence, maybe even of the perpetually adolescent America."

Vernon is always quick to point to the flaws in his own arguments, reminding us that from Oliver Twist to Harry Potter to, uh, Batman, orphan stories have reigned supreme for much longer than the United States has. So while Tarzan is and is not a metaphor, he also "is a noble and a savage. He is and isn't an immigrant. ... He is and isn't educated. ... He is and isn't a youth, is and isn't a mature adult."

So what is he? Vernon can't make up his mind. And with a vast wealth of material from which to pick and choose - from the n-word-happy original series and follow-up comic book to the hyper-censored 1950s films and the Disney kid-friendly cartoon (you might say the movie never ends, it just goes on and on and on and on) - Vernon can explore it all without any definitive results.

My favourite chapter to giggle through by far is a homoerotic analysis called Monkey Business, hurling gems such as: "Male readers watch with Jane, admiring and maybe even desiring the muscles on that great big penis of a man." Just imagine how Vernon feels about those bananas.

Some arguments are sexier than others, but Vernon proves one thing: Tarzan is what we make him. Each reincarnation is evidence of its time, but also of Tarzan's timelessness for believers everywhere. The ability to invent - and reinvent - yourself is an alluring fantasy fit for kings of the jungle and boys at home.


---


Though you might not find him in a loincloth, wise guy Tony Soprano has murdered his way into boy-crushes everywhere. Hailed as the "greatest work of American popular culture of the last quarter century" by The New York Times, HBO's second-favourite show has, like The Godfather and Goodfellas, a special place in the heart of male worship. Film and TV scholar Dana Polan examines the mass appeal of this modern antihero in his creatively titled analysis, The Sopranos.
---

Legends of Literature:

---

Best Essays Interviews & Articles from the Archives of Writers Digest Magazine:
by Phillip Sexton (Editor)
Hardcover: 320 pages ~ Publisher: Writer's Digest Books (13 Sep 2007) ~ List Price: $19.99

For more than 85 years, "Writers Digest" magazine has chronicled the work, opinions, and personalities of the 20th-centurys greatest literary minds. This collection reprints some of the best essays, interviews, and articles published in the magazines history.

For every lover of great literature...
For more than eight decades, "Writer's Digest" magazine has chronicled the work, opinions, and personalities of the 20th century's greatest literary minds. At the same time, it has recorded the evolution of U.S. culture itself, through times of war, social upheaval, technological change and more, all through the lens of art."Legends of Literature" brings together the most fascinating of these essays, interviews, profiles, and articles, exposing contemporary readers to long lost reflections and opinions on writing, many belonging to some of the greatest creators of their generation.In addition to articles on the craft of writing, readers will find intriguing profiles of famous and infamous authors as well as historically fascinating essays on how censorship, women reporters, WWII, and the evolution of the film industry affected writers and writing.Most of these articles haven't seen the light of day in decades and will be of interest to writers, history buffs, pop culture addicts, and anyone who loves literature.

Inside you'll find articles by Harlan Ellison, Stephen King, Erle Stanley Gardner, Orson Scott Card, John Dickson Carr, and Ray Bradbury; essays by H.G. Wells, Edgar Rice Burroughs, Isaac Asimov, Hilton James, Ken Kesey, and Jack Kerouac; in-depth interviews with Kurt Vonnegut, Joyce Carol Oates, Carl Sandburg, and George Bernard Shaw; and so much more. Whether you're a writer, history buff, pop culture addict, or simply a lover of literature, there's only one word to describe them all: LEGENDS.

---
Read the Edgar Rice Burroughs article in ERBzine 0058
THE TARZAN THEME
By Edgar Rice Burroughs
Writer's Digest - June 1932
http://www.erbzine.com/mag0/0058.html
Read Phillip Sexton's article on LEGENDS at the Writer's Digest site:
http://www.writersdigest.com/article/Literary_Legends
Included in the book is a 1932 article by Edgar Rice Burroughs on his creation Tarzan.
Here is some of what Burroughs has to say.
THE TARZAN THEME
By Edgar Rice Burroughs
Writer's Digest - June 1932
http://www.erbzine.com/mag0/0058.html

"I wanted my readers to realize that man alone of all the creatures that inhabit earth or the waters below or the air above takes life wantonly; he is the only creature that takes pleasure from inflicting pain on other creatures, even his own kind. Jealousy, greed, hate spitefulness are more fully developed in man than in the lower orders. These are axiomatic truths that require no demonstration."

"Necessity required him to fill for food and in defense of his life, the example of his savage associates never suggested that pleasure might be found in killing, and the chivalry that was in his bloodstream prevented him from imaging such pleasure.... His viewpoint toward death was seemingly callus, but it was without cruelty."

"Years ago, when I came to realization of the hold that Tarzan had taken upon the imaginations of many people, I was glad that I had made of him the sort of character that I had; and since then I have been careful not to permit him to let his foot slip, no matter what the temptation. I must admit that, at times, this has been difficult when I have placed him in situations where I would not have been quite sure of my own footing...."

"On the whole, however, I must have been more or less successful for all ages and both sexes continue to admire him; and he goes his bloody way scattering virtue and sudden death indiscriminately and in all directions."

"He may not be a force for good; and if he entertains, that is all I care about; but I am sure that he is not a force for evil, which is something these days."

---

A Journey to the Earth's Interior
by Marshall B. Gardner [1920]

---



http://www.sacred-texts.com/earth/jei/index.htm
Subterranean Worlds: A Critical Anthology (Wesleyan Early Classics of Science Fiction) ~ Peter Fitting


---

VIDEO

---


Ray Bradbury's debt to comics and movies
http://www.erbzine.com/mag23/videos/ray.wmv
Thanks to Ted McKosky
---
WOOLA
---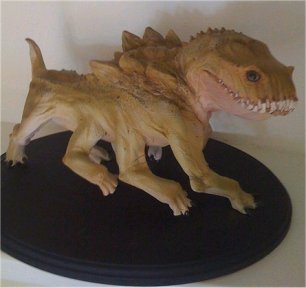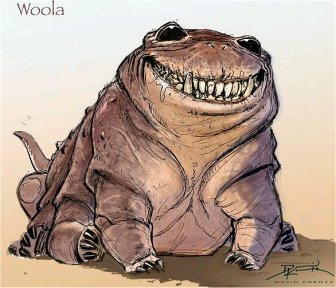 From Tarstarkas.net
Jon Favreau recently Twittered the marionette mockup of Woola from the ill-fated John Carter of Mars film he was attached as director at one point:
Original concept design for the Paramount version of John Carter of Mars, by David Krentz.
---

LATEST ADDITIONS TO OUR ERB ARTIST ENCYCLOPEDIA
http://www.erbzine.com/mag10/1002.html

---


Fibiger, Milan
Milan Fibiger: M.A.(Artist, book illustrator, rock musician) ~ Prague. Czechoslovakia
www.milanfibiger.com/web
EDUCATION
•1979-1983 SUP Praha (Publicity art)
•1984-1990 VUP (Illustration - profesor J. Salamoun)
•Artist of year 2002
•Artist of year 2003
•Artist of year 2007
Since 1995, he has regularly exhibited his work. He uses classical painting techniques. With the technique of the black-and-white gouache, he folows the unique expression of the illustrations of Zdenek Burian.
His ERB artwork was showcased in April 2007 at the Tarzan art show in France organized by Philippe Badré, one of the leading French experts on Tarzan.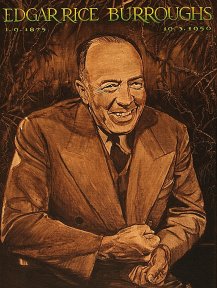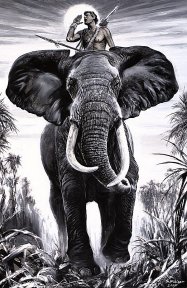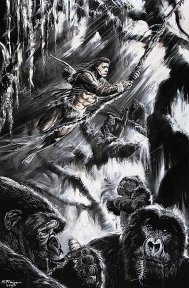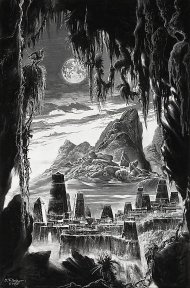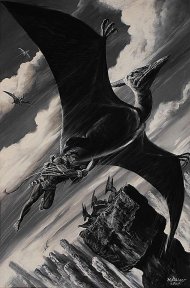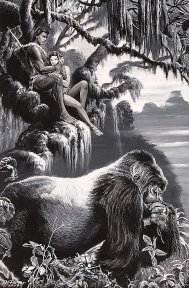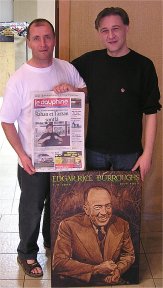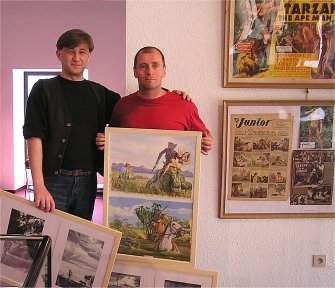 ---
HARRY BORGMAN
---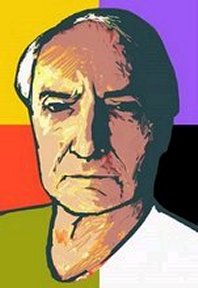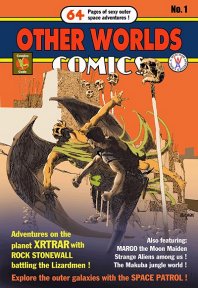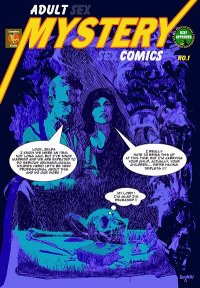 Harry Borgman is an artist from Sawyer, Michigan, whose professional career has embraced both the commercial and fine art worlds. He has worked as an illustrator, graphic designer as well as art director. For many years he specialized in ink line drawings, These are sample illustrations that he did which illustrated Edgar Rice Burroughs' stories. Some of them were used as covers for the fanzine ERB-dom. He has been working on a series of comic book cover parodies and has turned some of his ERB art into covers. Visit the Harry Borgman Blogsite

Illustration was based on
BEYOND THIRTY


Illustration for
TARZAN OF THE APES


Cover of ERB-dom #26, June 1969
OUT OF TIME'S ABYSS
---
MONTYNE
---
THE GREAT MONTYNE
The 3-D art in the acclaimed Tarzan View-Master series was created by Montyne
Montyne was a creative genius, a master sculptor/painter and performer.
From the beginning he was devoted to the companion arts of painting and sculpture,
ultimately fusing the two into an art form he called "dimensional painting."
His contributions to the art world are revolutionary.

See Montyne's View Master art in ERBzine 0840
http://www.erbzine.com/mag8/0840.html
To learn more about the life and works of Montyne visit his Web site:
www.montyne.com/home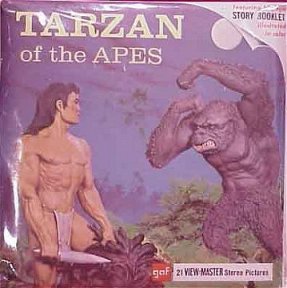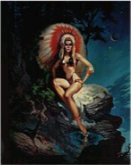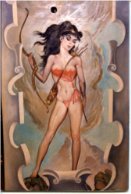 ---
Frank Frazetta Appears in
Sky Captain and the World of Tomorrow
---

Dex (Giovanni Ribisi) shoves a pile of papers and comic books off his desk.
These comics are the Buck Rogers Famous Funnies covers by Frazetta.


Later when Dex is captured and Sky Captain is
looking through the rubble Frazetta's work appears again.
Visit our Frank Frazetta ERB Art Gallery featuring over 100 paintings, line drawings and sketches
www.erbzine.com/ff

Back in 2004, Danton Burroughs attended the Press Preview for the film
Sky Captain and the World of Tomorrow
written and directed by Kerry Conran
At that time Conran had been selected by Paramount
to direct the new multi-million dollar
John Carter / Princess of of Mars production.
The film is now in pre-production at the Disney/Pixar Studios
with Academy Award winner, Andrew Stanton, directing.
Danton was very impressed with the production and Conran's work.
He sent us the booklet from this advance showing of Sky Captain
for film buffs who were following the progress of the promised new ERB film.
---
COMING SOON!
THE ILLUSTRATED OUTLAW OF TORN PROJECT
Adapted by Rob Hughes with art by Thomas Yeates and Michael Kaluta
---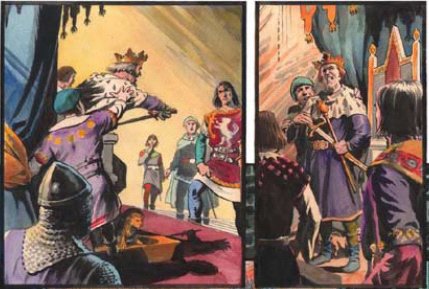 ---
JAIRO UPARELLA
---
The May 1, 2009 issue of ERBzine will feature another remarkable feature by ERBzine contributor, Jairo Uparella
TARZAN WILD WEAPONS

"There were and are many artists who delight us with their drawings of ERB's stories. The particular detailed style in which each of them draw the characters and objects I find outstanding. The comic medium has become more demanding in art and content and has changed much since its inception. On the following pages I have tried to pay a small acknowledgment to some of artists who have been instrumental in the development of ERB's visual history."~ Jairo
Below are just a few of the 14 artists to whom Jairo pays tribute in this feature:
E-ZINE SOCKET

ERBzine contributor Jairo Uparella of Cartagena, Columbia has been editing an
e-zine for people who want to write and share articles with a lot of readers.
He sees it as an outlet through which he can write about ERB and ERB fandom in Spanish.

The name of the e-zine is SOCKET and it may be accessed at:
http://www.facebook.com/group.php?gid=26772964949
---
FAN CONVENTION ARCHIVE
---

1964 PacifiCon II ~ 1964 World Con
Thuvia of Ptarth and Kar Komak (Dian & Bruce Pelz).
Both costumes are from Thuvia Maid of Mars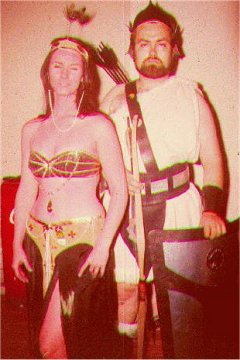 ---
Additions to the ERB Family Tributes series
---

During her long career ERB's step-daughter, Caryl Lee, worked for all of the major motion picture and television studios
where she was variously known as Cindy Lee James, Cindy James Cullen and Cindy Cullen.
She was a primary dog trainer for many of the Benji films
which employed several look-alike animals, each one trained to do specific tricks.
She also worked on a 1960 re-make of A Dog of Flanders as well as some of the Gentle Ben TV episodes.

Ref: The ERBzine Burroughs Family Tribute Series: Caryl Lee Burroughs ~ ERBzine 1637

A Visit With Lee Chase
http://www.erbzine.com/mag16/1632.html
The Return of Lee Chase
http://www.erbzine.com/mag16/1643.html

---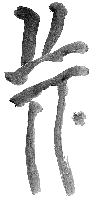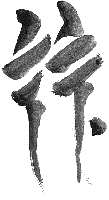 WEBJED: BILL HILLMAN

Bill and Sue-On Hillman Eclectic Studio
Some ERB Text, ERB Images and Tarzan® are ©Edgar Rice Burroughs, Inc.- All Rights Reserved.
All Original Work ©1996-2010/2017 by Bill Hillman and/or Contributing Authors/Owners
No part of this web site may be reproduced without permission from the respective owners.