Official Edgar Rice Burroughs Tribute Site
Since 1996 ~ Over 15,000 Webpages and Webzines in Archive
Volume 0252






The Many Worlds of



"The master of imaginative fantasy adventure...
...the creator of Tarzan and...
...the 'grandfather of science-fiction'"

---
ERB HOMES Pt. 3
PHOTO GALLERY - 1919-1950
Tarzana and Beyond
---

Tarzana circa 1922
1919-1925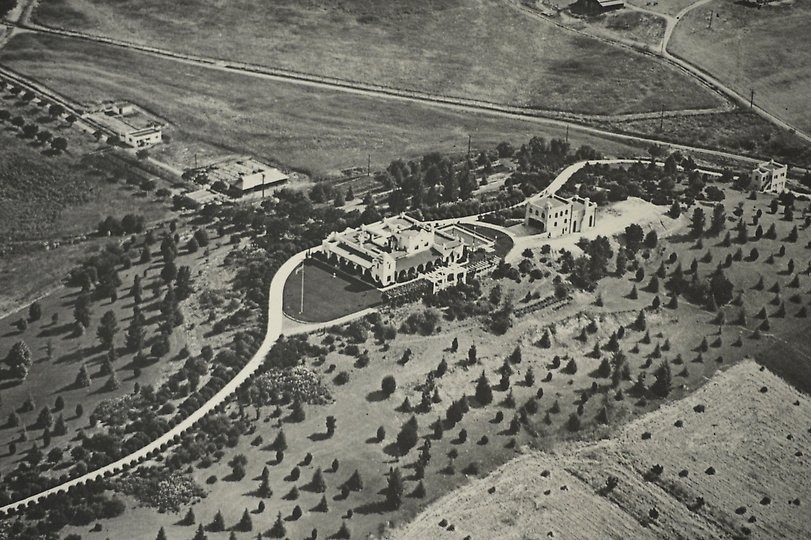 * The largest building near the centre is the main house which later became the
clubhouse for the El Caballero Country Club in 1925 (it was demolished about 10 years later)
* Along a "7 o'clock" line from the house are a
swimming pool,
ballroom with living quarters,
three car garage and
two-car garage with living quarters.
* Along a "4 o'clock" line are:
the chicken coop and pen,
stables and corrals for the family riding horses,
dairy barn and corral
the area that became the golf course for the El Caballero Country Club.
See Tarzana 1921 for a full description
---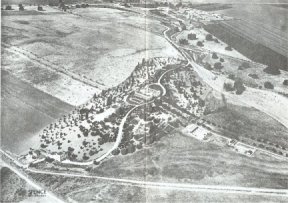 * In the upper left corner of the small scale photo is the location of the present
ERB, Inc. office building built in 1927 on
Ventura Boulevard which runs across the top of the photo.
* The complex at the top of the small scale photo is the Adohr Dairy -
home of the world's largest pure-bred Guernsey herd (later moved to Camarillo)
* The trees encircling the house on the hill are rare specimens imported from all over the world
by the original owner, General Harrison Gray Otis. Most were bulldozed in October 1999 to make room for a housing development. The trees around the foundation of the main house still remain.
---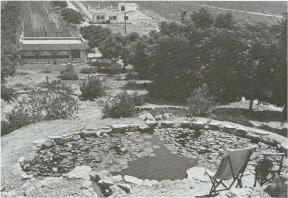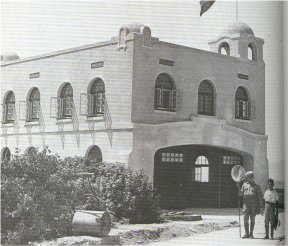 Click for larger image
---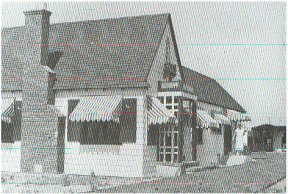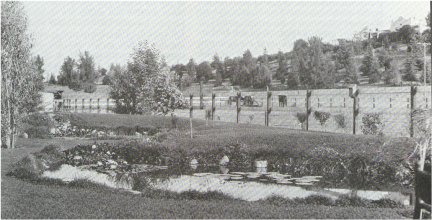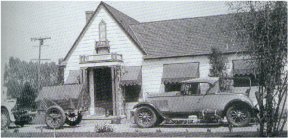 5245 (5046) Mecca Ave. - Cottage on Lot 76 of tract 5475 - Tarzana
---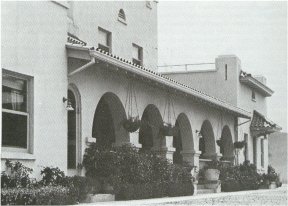 November 1930 Return to the Main House at Tarzana
---
Malibu Den - August 1932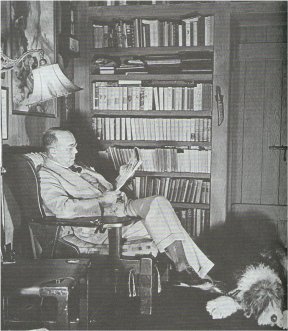 Beach House
90 Malibu La Costa Beach
---
February 1934
The Garden of Allah - Villa 23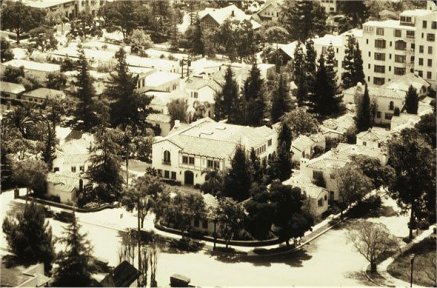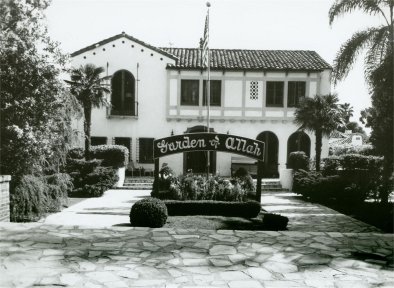 ---
April 1934
2029 Pinehurst Road, Los Angeles
---
October 1934 ~ Start of six-week residency at the
Apache Hotel in Las Vegas
Meanwhile, Emma had moved to
10452 Bellagio Road in Bel Air
---
Late December 1934 after Ed's December 6th divorce
7933 Hillside Avenue, Hollywood

---
January 1935
Florence and Ed moved to
806 Beverly Hills
(formerly occupied by Maurice Chevalier)
---
April 11, 1935
Start of a month-long honeymoon at the
Royal Hawaiian Hotel in Honolulu
---
May 1935
Return from the Honeymoon to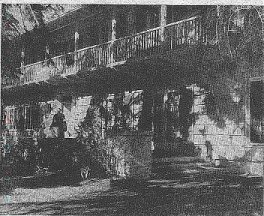 Click for full-screen image
806 Rodeo Drive, Beverly Hills
---
Mid-October 1935
Leased the Beverly Hills house to Fred Astaire and rented a home for eight months at
Arena Road, Palm Springs
---
November - December 1935
Room 823
Good Samaritan Hospital, Los Angeles
---
Late December 1935 - May 1936 returned to recuperate at:
806 Rodeo Drive, Beverly Hills
---
May 1936 returned to Los Angeles to live in a succession of apartments:
2315 North Vermont Avenue
then
The Hearst-owned
Chateau Elysee at 5930 Franklin Avenue
---
June 1937
Sunset Plaza apartments, Hollywood
(a stylish art deco aparment building above Sunset Strip
other tenants were actor Ralph Bellamy and mobster Johnny Roselli)
---
Summer 1939 move to a luxury apartment after Florence's operation
716 North Rexford Drive
---
April - August 1940 to a beach house at
Kailula Bay, Lanikai, Oahu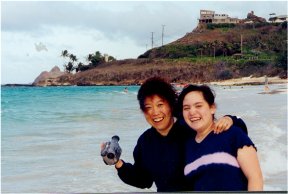 Sue-On & China-Li at "Burroughs Beach" as it is today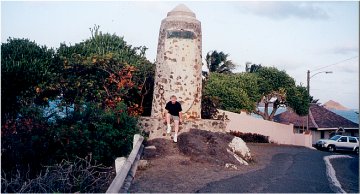 Beachside Gateway to Lanikai
JoN on the ERB trail
---
August 28, 1940
2623 Halelena in Honolulu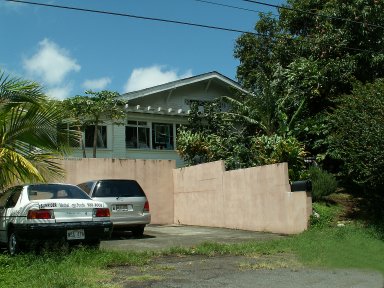 Photo Courtesy Wayne & Edie James

Ed takes an office at:
1298 Kapiolani Boulevard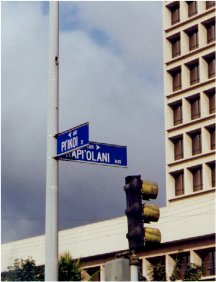 [Office: 1298 Kapiolani Boulevard]
(photo of 1999 site)

---
End of 1940
Niumalu Hotel on Kapiolani Boulevard, Honolulu, Hawaii

---

Niumalu Hotel ~ Hawaii (photo of 1999 site)
---
Family Gathering
5465 Zelzah Avenue, Encino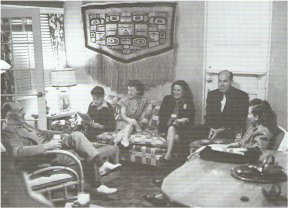 December 26, 1945 - 1950
---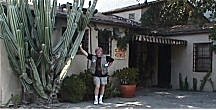 ERB, Inc. Office (Back Entrance and Warehouse)
Ventura Boulevard, Tarzana
(For more pictures see ERBzine 0178: Jungles of Tarzana)

---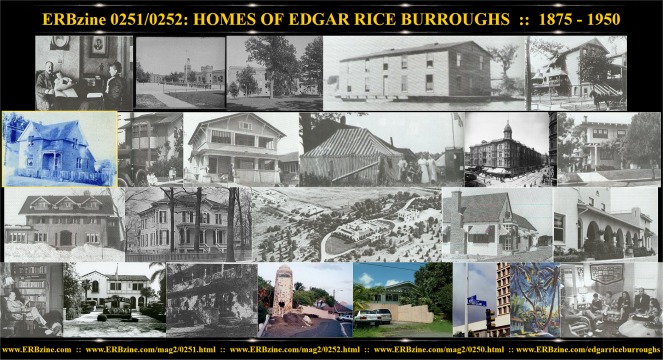 Click for full-size promo collage
---
Visit the companion ERB homes sites at:
ERBzines 0250 and 0251
For an expanded ERB Timeline visit:
http://www.erbzine.com/bio/




BILL HILLMAN
Visit our thousands of other sites at:
BILL and SUE-ON HILLMAN ECLECTIC STUDIO
ERB Text, ERB Images and Tarzan® are ©Edgar Rice Burroughs, Inc.- All Rights Reserved.
All Original Work ©1996-2004/2018 by Bill Hillman and/or Contributing Authors/Owners
No part of this web site may be reproduced without permission from the respective owners.