Volume 0246



PART OF THE ERBzine COMPENDIUM:
ERB VISIONS OF THE FUTURE



Burroughs Crater On Barsoom
72° 30' 0" S, 243° 6' 0" W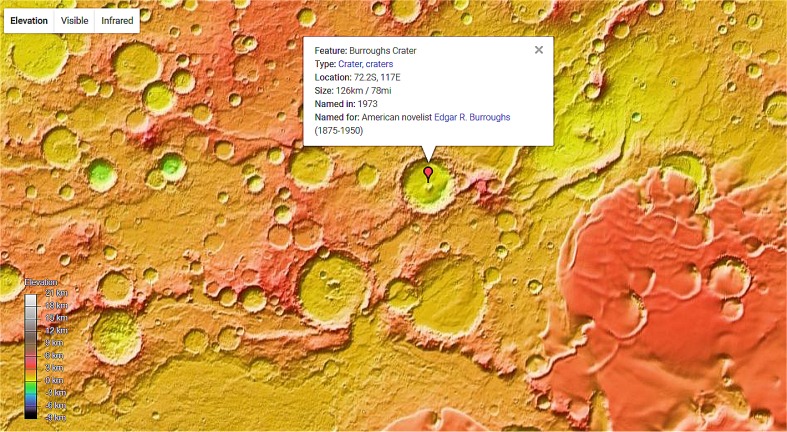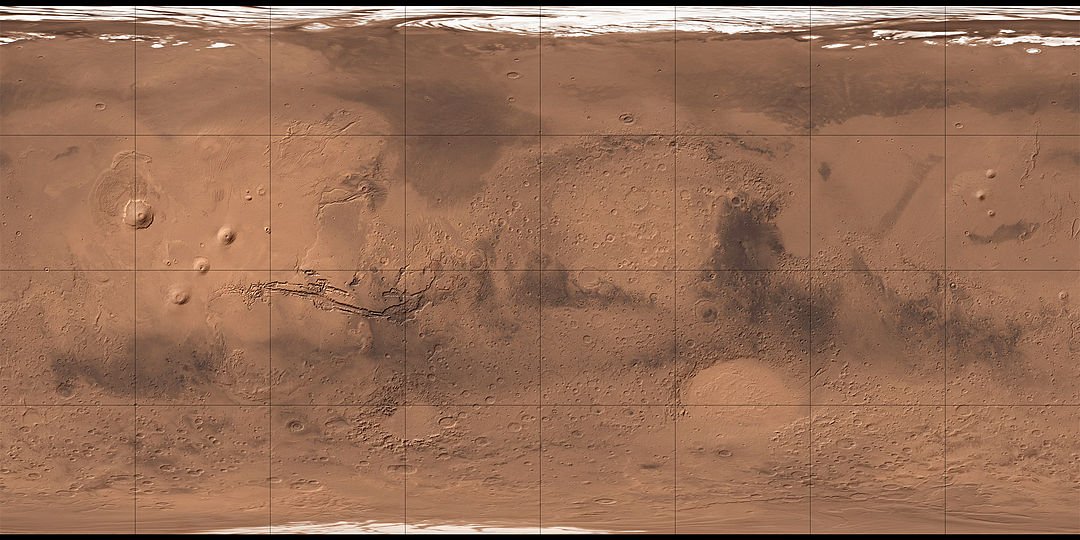 Named after Edgar Rice Burroughs - American novelist (1875-1950)
72.5S 243.1W Latitude / Longitude
104.0 km - diameter or longest dimension in kilometres
PDS Planetary Image Atlas for Mars



I can remember as a child reading with breathless
fascination the Mars novels of Edgar Rice Burroughs....
I can remember spending many an hour in my boyhood,
arms resolutely outstretched in an empty field,
imploring what I believed to be Mars to transport me there.
~~ Carl Sagan ~~

[Edgar Rice Burroughs'] greatest gift was teaching me to look at Mars
and ask to be taken home.
I went home to Mars often when I was eleven and twelve
and every year since, and the astronauts with me,
as far as the Moon to start, but
Mars by the end of the century for sure....
We have commuted because of Mr. Burroughs.
Because of him we have printed the Moon.
Because of him and men like him,
one day in the next five centuries,
we will commute forever, we will go away...
And never come back....
And so live forever.
~~ Ray Bradbury -- May 8, 1975 ~~

Edgar Rice Burroughs' stories ... are true classics....
everything I read in comics and books made me want a life of adventure.
The people who write science-fiction stories are dreamers.
They create the ideas from which scientists begin their search. ...
Science fiction is the material from which dreams begin their initial journey to reality.
Without that first building block,
we, as a nation, cannot advance and we would eventually stagnate.
I would have never gone into space had it not been for someone in the past
who one day wondered if space travel was possible --
that person dreamed the dream and
I was very fortunate to be able to fulfill his dream from long ago.
~~ Terry Wilcutt - NASA Astronaut ~~

~ Burroughs Crater ~
Small to Large Scale Progression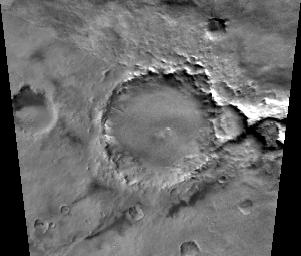 Burroughs Crater and Surrounding Topography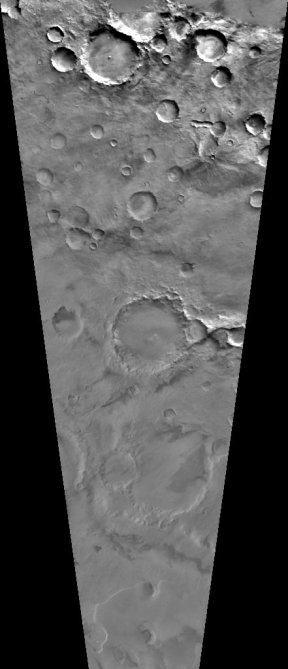 Oblique View of Burroughs Crater and Surrounding Topography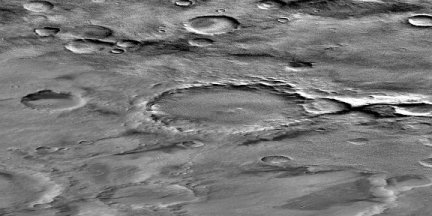 Vertical Colour Image of Burroughs Crater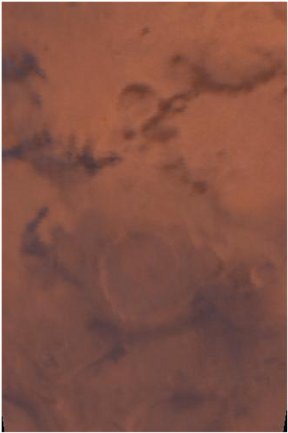 Oblique Colour Image of Burroughs Crater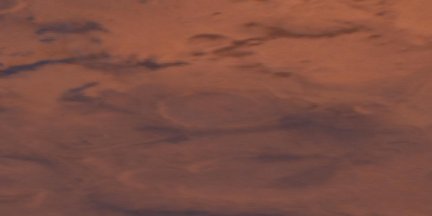 Layered Material between Burroughs Crater and Thyles Montes - NASA


Layered Material and Elevated Plain between Burroughs and Thyles Montes - NASA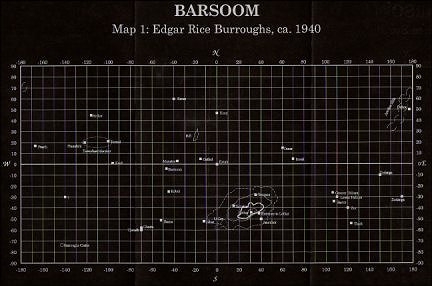 Cartography by J. G. Huckenpöhler



Click here to ride to Huck's Map Room
featuring larger scale Barsoomian Maps

---