First and Only Weekly Online Fanzine Devoted to the Life and Works of Edgar Rice Burroughs
Since 1996 ~ Over 15,000 Webpages in Archive
Volume 1953


Tarzan's Hidden Jungle (1955)
Gordon Scott
Film number 1 of 6 in the Scott series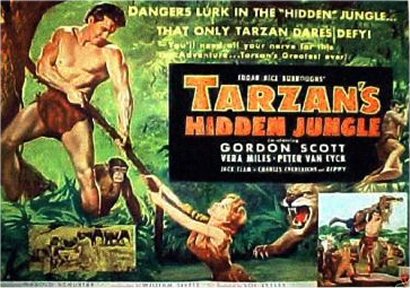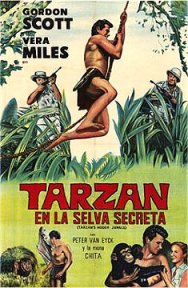 ---

CREDITS

---


Tarzan's Hidden Jungle (1955)

Sol Lesser Productions
Director: Harold D. Schuster
Writers: Edgar Rice Burroughs (characters) ~ William Lively
Release Date: 17 October 1955
Runtime: 72 min USA
Color: Black and White
Aspect Ratio: 1.37 : 1 more
Sound Mix: Mono (Western Electric Recording)
Filming Locations: Iverson Ranch, Chatsworth, Los Angeles, California, USA





---

CAST

---


Gordon Scott ... Tarzan
Vera Miles ... Jill Hardy
Peter van Eyck ... Dr. Celliers
Jack Elam ... Burger
Charles E. Fredericks ... DeGroot (as Charles Fredericks)
Richard Reeves ... Reeves

---

PLOT

---


Tarzan clashes with a group of hunters who have come into the jungle in search of ivory. They trespass into Sukulu country, where animals are sacred, posing as photographers. They deceive Dr Bob Celliers, a U.N. doctor running a mission nearby and his friend, the Sukulu chief.

The hunters send the animals across a river where they can be shot, but the Zakula worship animals and regard all strangers with suspicion and in short time the hunters' poaching activities have them captured and sentenced to death.

The natives also throw the good doctor and his nurse into a lion pit. Tarzan ape-calls the animals to safety and rescues the medicos.


---

TRIVIA

---

First Tarzan film for Gordon Scott ~ last for RKO
Scott is rumoured to have been paid $50,000 for the film
In real life Gordon Scott and Vera Miles met on the set of Tarzanís Hidden Jungle and married
In the film Tarzan rescues Vera Miles from quick sand and then tries to wash the mud off her. She tells Tarzan she needs a bath, so Tarzan agrees and tosses the startled Miss Miles in the drink. The scene is quite erotic.

---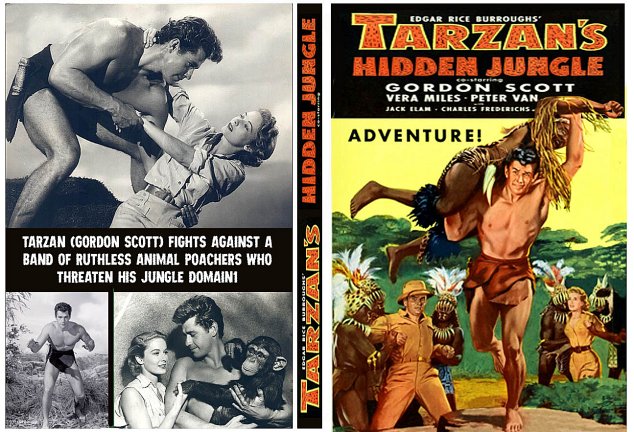 Artist David Hoover has created a matched set of DVD jackets for the Warner Archive releases.
Click on the image for a larger print-out copy.
See more of David's excellent Tarzan art in our series starting at:
ERBzine 0340
Sol Lesser's reluctance to sign Lex Barker for any more than one picture at a time, prompted by declining interest in the series, led him on a search for a new Tarzan. A Hollywood agent on holidays in Las Vegas spotted six-foot-three, 218 pound (99 kg) Gordon Wershkull beside a pool where he was performing lifeguard duties. He notified Lesser immediately and a six-hour screen test was organised. Wershkull's inherent physicality made him a natural - he had been a cowpoke and an infantry drill instructor. His displays of running, tree-climbing and vine-swinging easily outclassed the other 200 applicants for the job. His name was changed to Gordon Scott and he was signed for the role. Fortunately he was also a decent actor. The first of Scott's six Tarzan films was an inauspicious beginning. It is slowly-paced, has little action and one of it's best scenes has Tarzan confronting the attractive nurse, Jill Hardy (Vera Miles), while she is bathing. Scott would grow into the role and many fans identify him as their favourite Tarzan. Gordon Scott and Vera Miles became romantically involved during the production and were soon married. (Essoe & Fury)
Tarzan befriends Dr Celliers, a UN doctor, and his attractive nurse, Jill Hardy, when he visits their jungle hospital for medicine for a young elephant wounded by a group of vicious white hunters who have invaded the district. Celliers agrees to let two UN photographers accompany him into Sukululand, not realising that they Burger and DeGroot, hunters keen for access to this prohibited game-rich area. Tarzan realises their true purpose and warns them to stay away from his jungle friends (left). Jill and Tarzan band together to find and warn Dr Celliers but when they reach the Sukulu village they are both taken prisoner by the villagers who blame them, as well as Dr Celliers, for bringing the evil white men who have driven off the animals. Tarzan escapes into the jungle and calls the animals back across the river to Sukululand and Burger and DeGroot are crushed in the stampede. When Tarzan returns to the village he arrives just as Jill and Celliers are thrown into a lion pit. He leaps in and drives off the lions. The Sukulus free Jill and the doctor and are grateful to Tarzan for bringing back their animals. Tarzan bids farewell and disappears into the jungle. (terrororstralis)


LOBBY CARD GALLERY I



Click for full size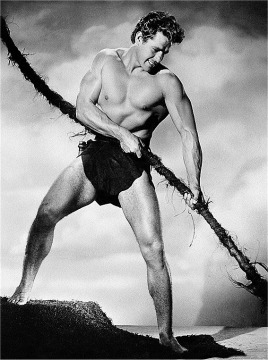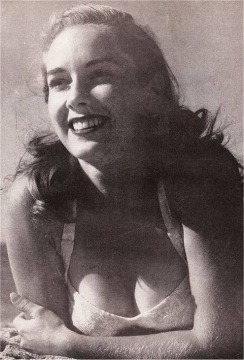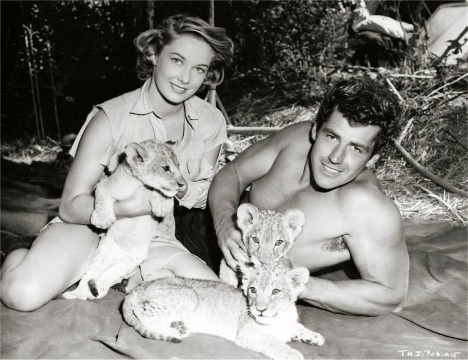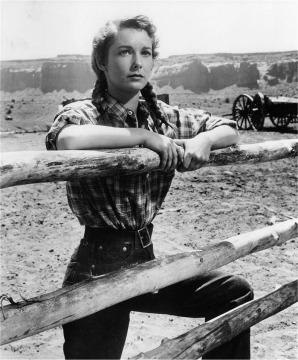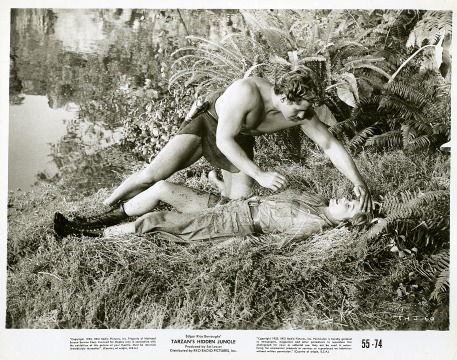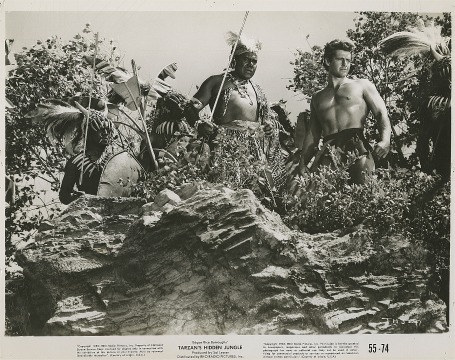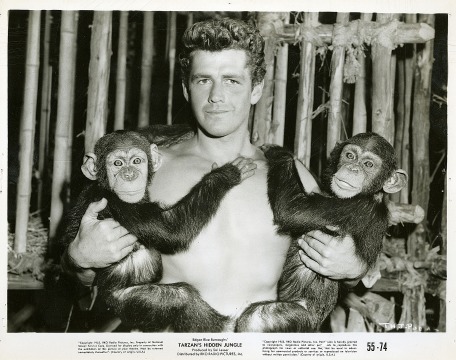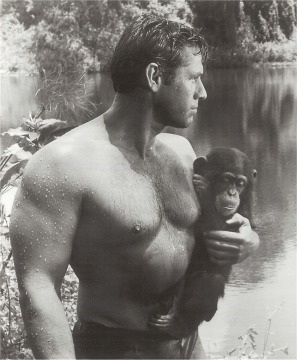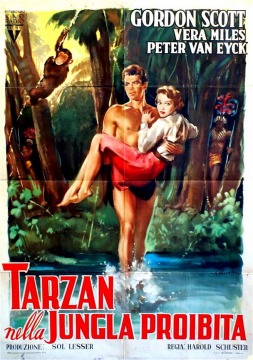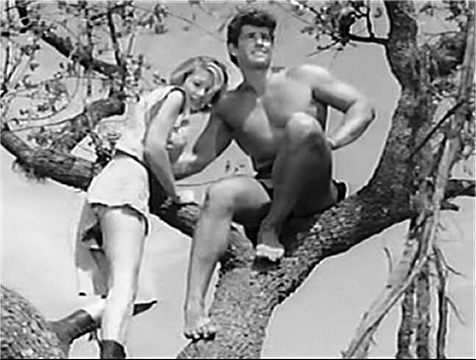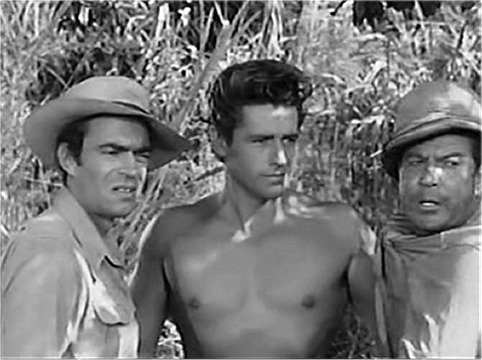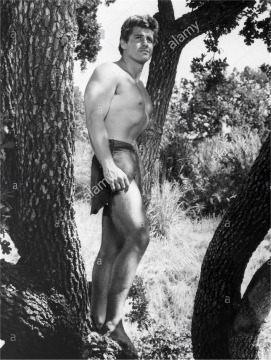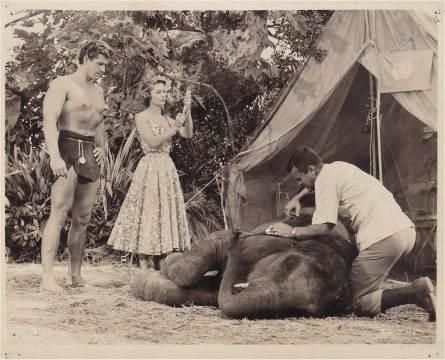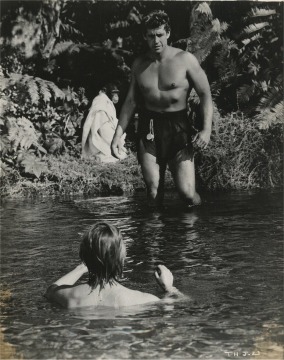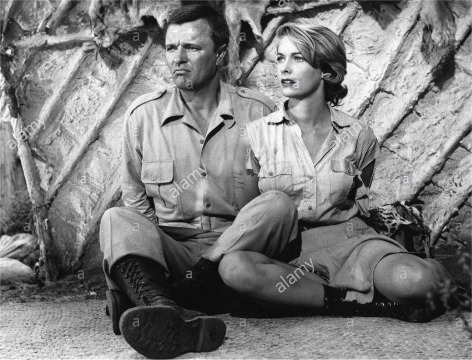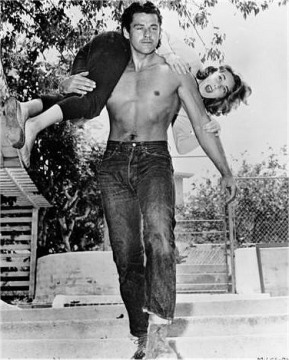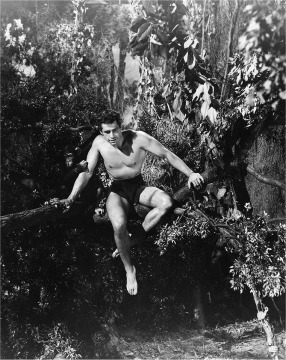 STILL PHOTOS



(This size only)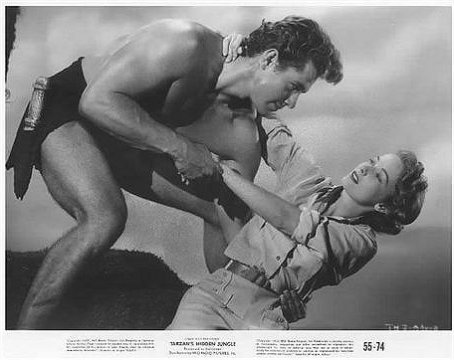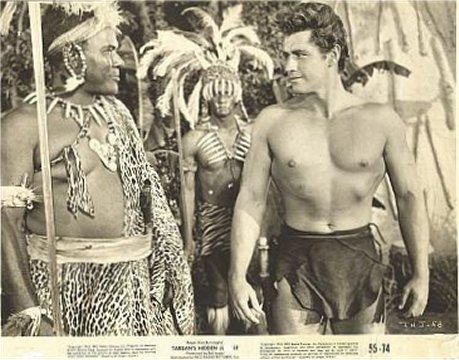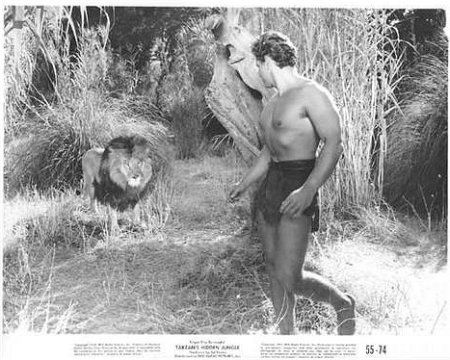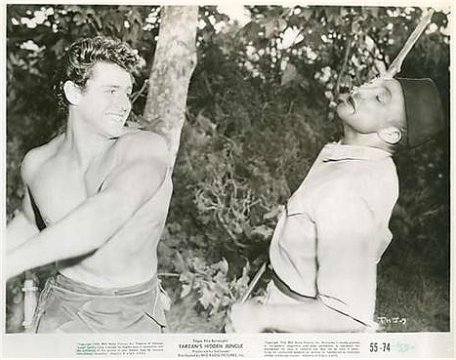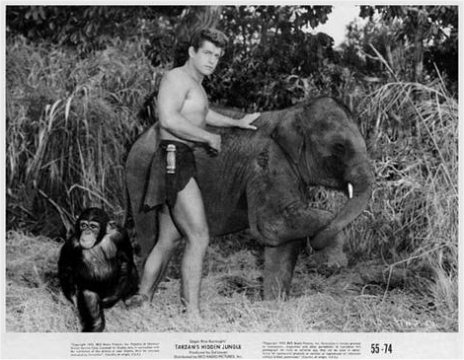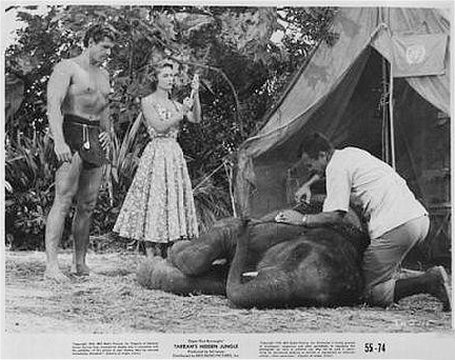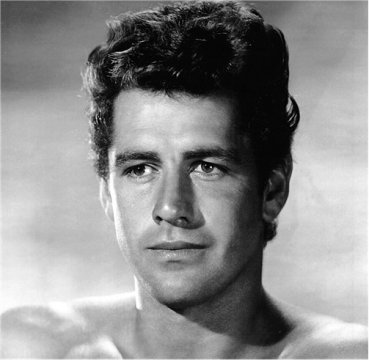 COLOUR CARDS



(This size only)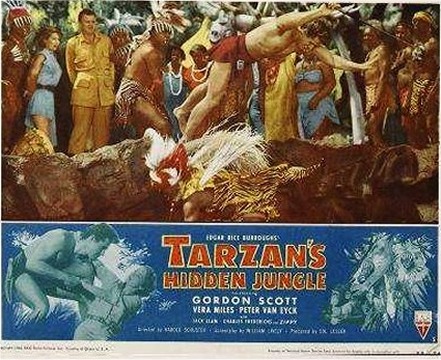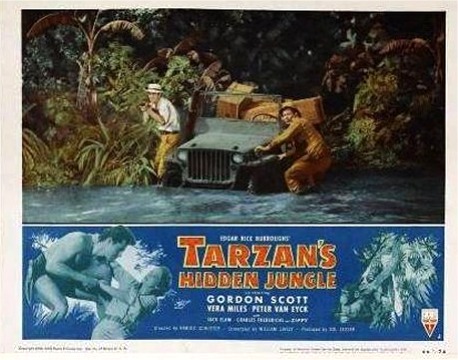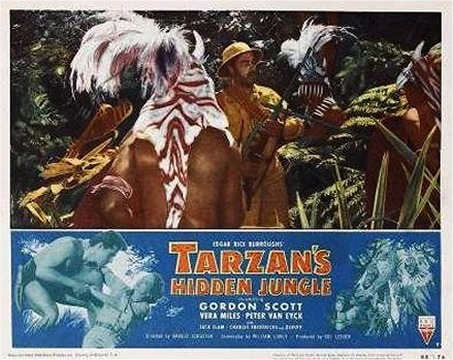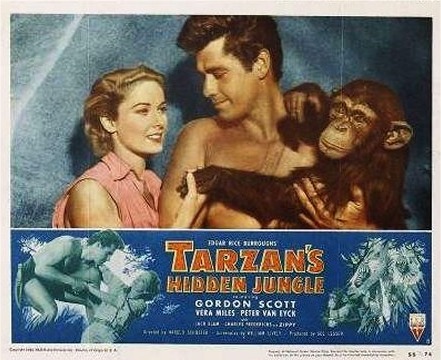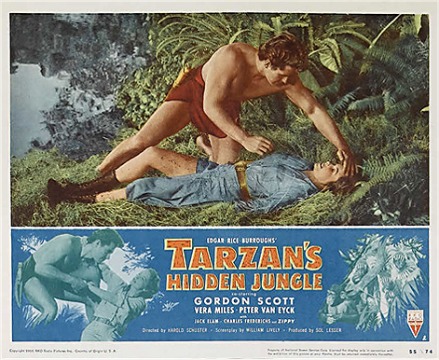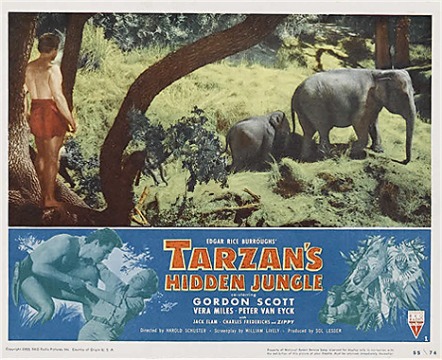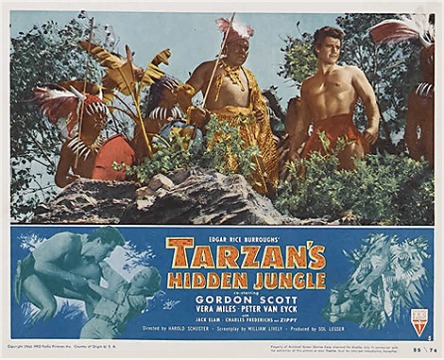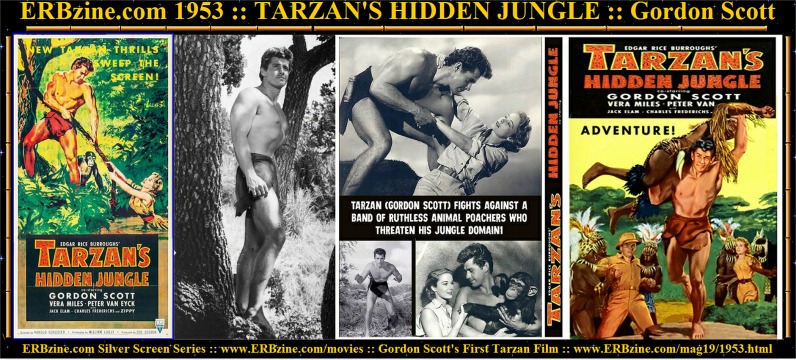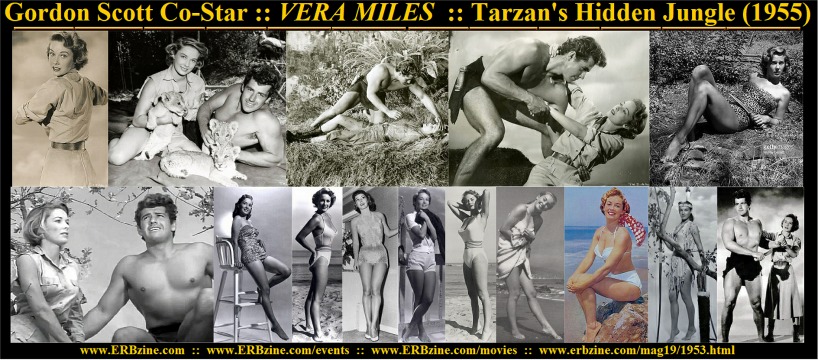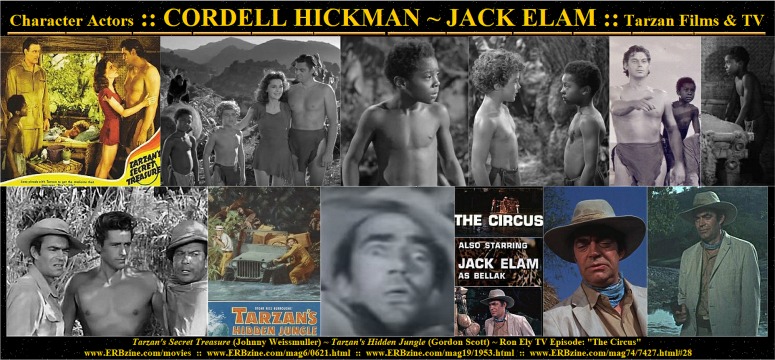 WEB REFS



ERBzine SILVER SCREEN COMPENDIUM

GORDON SCOTT TRIBUTE





ERBzine.com
Presents
The Fantastic Worlds of Edgar Rice Burroughs
ERB Companion Sites Created by Bill Hillman
| | | | |
| --- | --- | --- | --- |
| Tarzan.com | ERBzine.com | DantonBurroughs.com | Tarzan.org |
| BurroughsBibliophiles.com | JohnColemanBurroughs.com | Tarzan.com/tarzine | JohnCarterOfMars.ca |
| ERBzine.com/edgarriceburroughs | Weekly Webzine | Weekly Webzine | Pellucidar.org |
| John Carter Film | ERB, Inc. Corporate Site | ERB Centennial | tarzana.ca |


WEBJED: BILL HILLMAN
Visit our thousands of other sites at:
BILL and SUE-ON HILLMAN ECLECTIC STUDIO
ERB Text, ERB Images and Tarzan® are ©Edgar Rice Burroughs, Inc.- All Rights Reserved.
All Original Work ©1996-2010/2018/2021 by Bill Hillman and/or Contributing Authors/Owners
No part of this web site may be reproduced without permission from the respective owners.