As I didn't make it to the barbecue party at Bill Ross', my photographic record begins on Friday, August 4.
I began taking pictures on the way to lunch at John Tyner's.
---
Friday, August 4
---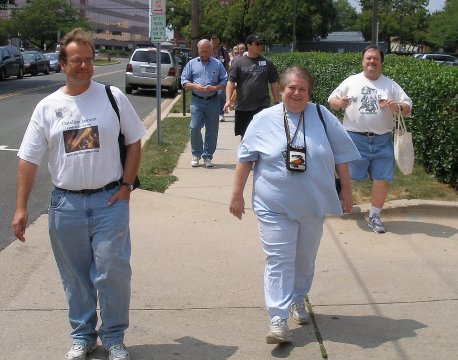 A short walk (in the heat ) from the Doubletree to John Tyner's, Rockville, MD.
Jeff "Elmo" Long and Joan "J the V" Bledig.
with Steve "Ghak" Wadding, Bill Morse, et al coming along behind.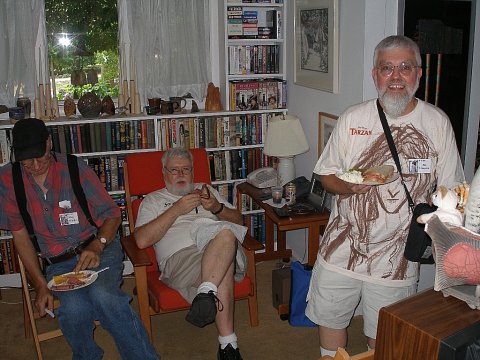 Enjoying lunch. Guests are spread out in different rooms.
Jim Thompson, here, in one room, with Cole Richardson sitting on the right.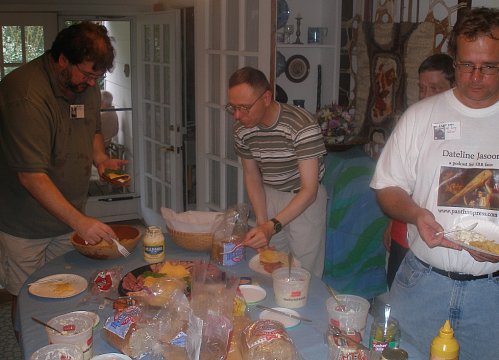 Getting the "eats."
From L to R -- Bill Wagner, Henry Franke, Bruce "Abner Perry" Wood, Jeff Long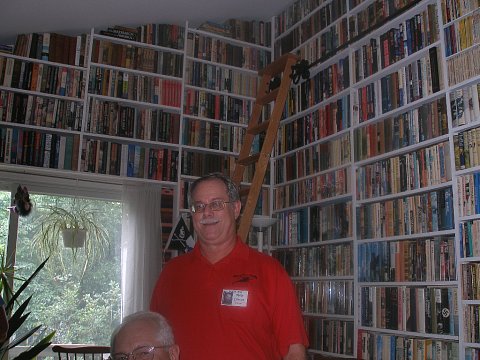 The Main book room.
Mike Conran and the top of Ray LeBeau's head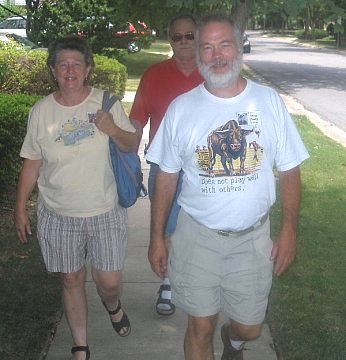 The walk back.
Jean and Doug "Kiatuk" Denby with Mike Conran hot on their heels.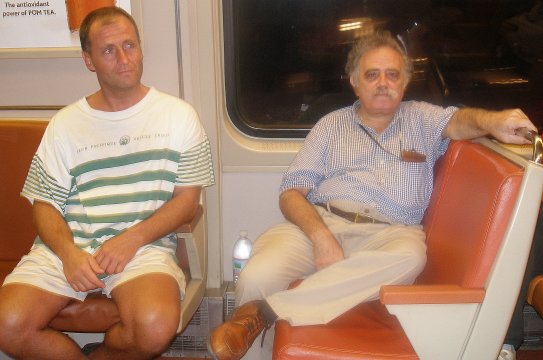 On the METRO subway in Washington, D.C.
Looking like regular commuters, Philippe Badré of Pouilly, France and Bruce "Hadron" Salen of Brooklyn, Barsoom, travel to Huck's.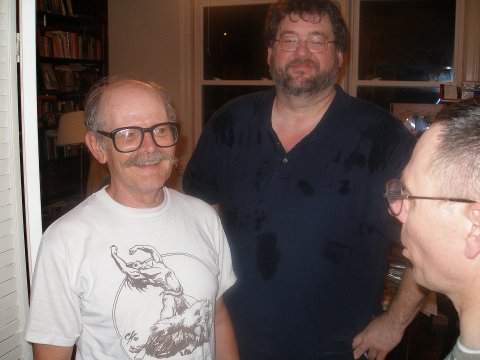 At Huck's, Washington, D.C.
That evening at Huck's condo, the host, J.G. Huckenpöhler chatting with Henry, Bill Wagner looming behind.