Official Edgar Rice Burroughs Tribute and Weekly Webzine Site
Since 1996 ~ 15,000 Webpages in Archive
Volume 1295
Presents



..ERB / Zane Grey Connection..

Part 2

..

...

By Bill Hillman

INTRODUCTION
---
Wheels ~ Sails ~ Wings
---

Both men shared a lifelong love of travel: trains, horses. . . and later on, high powered cars.

ZG often travelled through wilderness areas by horseback and canoe. But as he became more successful he developed an obsession for seafaring which took him to many Pacific locales, where he set impessive fishing records and picked up information for his many magazine articles on fishing. He liked big cars, favouring the Lincoln, but he also purchsed others such as the Stutz.

ERB drove the first electric horeseless carriage in Chicago, at the Columbian Exposition of 1893, and he pursued this love of motoring for the rest of his life. He took the family on an ardurous auto expedition from Chicago to California in 1916. Much of his income went toward high-priced cars - his favourites were the Packard and Cord. For a time this love of motion even took wings as he bought an aircraft and took flying lessons in the mid '30s.
| | |
| --- | --- |
| With horse Juan Carlos | The Troubled Fisherman II |
| | |
| --- | --- |
| World record Nurse Shark 1936 | Australia Expedition |
---
| | |
| --- | --- |
| ERB's Electric Horseless Carriage | ERB and His Doo Dad Aircraft |
| | |
| --- | --- |
| ERB and his Cord Automobile | ERB's Last Driver's License |
---
Past-Times
---
The authors spent much of their leisure time socializing over card games with family and friends: ZG mainly poker and ERB Bridge. Both men regularly attended football and baseball games, as well as boxing and wrestling matches. Although they read some of the popular novels and magazines of the day, their reading interests tended toward real-life adventrues, research material, biographies and accounts by explorers and travellers. It is not known how much of each other's writing they read but ERB has a number of ZG books in his personal library. The men never met.
---
Historical Novels
---

Early books by both men included historical novels:

ZG's first books were Betty Zane and George Washington: Frontiersman.

ERB's second novel was a story of old England: The Outlaw of Torn followed later by The Mad King.
| | | | |
| --- | --- | --- | --- |
| George Washington | Betty Zane | Outlaw of Torn | The Mad King |
---
Children 3 by 3
---
Both had one daughter and two sons and gave the family ancestral names.

ZG's children: Romer Grey (b. Oct. 1, 1909) ~ Elizabeth Zane Grey (b. April 22, 1912) ~ Loren Grey (b. Nov. 20, 1915)

ERB's children: Joan Burroughs (b. Jan. 12, 1908) ~ Hulbert Burroughs (b. Aug. 12, 1909) ~ John Coleman Burroughs (b. Feb. 28, 1913)

| | |
| --- | --- |
| Betty Zane, ZG, Mrs. ZG, Loren, Romer: Altadena 1927 | Hulbert, Emma, Jack, Joan Burroughs |
---
Childish Pursuits
---

Both men were very close to their childen. The children of both men entered entertainment or artistic careers: Acting, writing, illustrating, photography -- and later took over their fathers' companies. The children soon shared their fathers' enthusiasm for horsemanship and the ourdoors.

| | | | |
| --- | --- | --- | --- |
| Romer at Tonto Basin | Ed and daughter Joan | The Three Burroughs Kids | Hully Burroughs Hunting Squirrels |
---
. . . To Be Continued . . .
---

Both serialized many of their stories in magazines and newspapers. Both writers had stories published in Munsey's Argosy All-Story Magazine, working with editor Bob Davis. Later they sold stories to Blue Book magazine and to higher priced publications.

(ZG: Light of Western Stars, Rainbow Trail, Border Legion, The U.P. Trail ~ ERB: See the Illustrated Pulp Bibliography).Although they both had success in publishing material in magazines, they had trouble finding a publisher willing to publish their novels in hardcover. Once the books were published, however, they became blockbuster sellers for both authors.
| | | |
| --- | --- | --- |
| American Aprl 1928 | McCalls 1926 | All-Story October 1912 |
---
Publishers
---
Both men had their first titles published by A. C. McClurg and A.L. Burt. Grosset & Dunlop provided cheaper reprints during and after the lifetimes of both men. The majority of ZG's first editions were published by Harpers. ERB eventually published his books under the company name: Edgar Rice Burroughs, Inc.

| | | |
| --- | --- | --- |
| A. C. McClurg | Majesty's Rancho Published 1942 | Burroughs Publishers |
---
Incorporated
---
Both men were among the first artists to incorporate themselves using their own names as the corporate names:
Zane Grey, Inc. and Edgar Rice Burroughs, Inc. ~ which gave them more control over their creative processes and helped to cut income tax.

Edgar Rice Burrough, Inc.
---
California Bound
---
Both families were devoted movie buffs. ERB even had regular showing for family and friends in the projection room at Tarzana ranch. The two writers moved to Southern California partially to escape the cold winters of the east but the most obvious reason was to take an active role in the film business since their books were naturals for the booming Hollywood film industry.

ZG had three novels filmed in 1918: Riders of the Purple Sage, Rainbow Trail and Border Legion. He set a price of $25,000 for each book filmed and wisely leased the rights to his titles for a seven year period.

ERB's Tarzan of the Apes was filmed in 1918 -- one of the first films to gross one million dollars.


Promotional Slides for ZG Films
| | |
| --- | --- |
| Slide for Tarzan of the Apes 1918 | ERB and Elmo Lincoln On Set |
---
Hollywood Heroes
---
Both men wrote books that were ideally suited to action films and their films made stars out of their most-used leading men:
Notably Randolph Scott and Tom Mix in the ZG western adaptations and Elmo Lincoln and Johnny Weissmuller in the ERB Tarzan films. Interestingly all three of these actors had close calls with lions on the set. Scott was mauled by a mountain lion during the filming of Man of the Forest and Lincoln reportedly had to kill an old attacking lion with his knife on the set of the 1918 film, Tarzan of the Apes.

| | | |
| --- | --- | --- |
| ERB ~ Maureen O'Sullivan ~ Johnny Weissmuller | Tom Mix in the Last Trail | Randolph Scott |
---
Movie Moguls
---
Both suffered disappointing deals with film companies and formed their own production companies -- neither of which were too successful.

Zane Grey sold his company, Zane Grey Productions, which eventually became Paramount pictures.

ERB's company produced a number of pictues including the New Adventures of Tarzan in Guatemala. A number of films were shot on location at his Tarzana Ranch, in and around Coonskin Cabin. The company ran into financial difficulties and did not last long. ERB married his co-producer's wife, Florence Gilbert soon after both he and she divorced their mates.

| | | |
| --- | --- | --- |
| ZG Filming Riders of the Purple Sage 1918 | Burroughs Tarzan Enterprises Film Co. | ERB at Tarzana Ranch |
---
Chasing the Dream
---
Both authors sold books in the millions ~ they were the best-selling authors of their day worldwide -- and they invested most of their incomes into making their dreams come true. They made considerable sums from writing royalties and spent money even faster. They both had fine homes in Southern California, including homes on Catalina Island.

ZG made millions of dollars in book royalties and film rights but most of it went toward paying for fishing yachts, such as "The Fisherman" that he had bought in Nova Scotia. He had houses at Lackawaxen, Altadena and on Catalina Island.

Much of ERB's income went toward high powered cars and paying the mortgage and upkeep on his Tarzana Ranch.
| | |
| --- | --- |
| Lackawaxen House | Altadena House |
| | |
| --- | --- |
| ZG cabin at Tonto Rim | View from the Tonto Rim Cabin |
...
| | |
| --- | --- |
| ZG's Avalon House | The Fisherman at Tahiti |
---
| | |
| --- | --- |
| Aerial View of Tarzana Ranch in the Mid-'20s | ERB's House at Tarzana Ranch |
| | |
| --- | --- |
| ERB's Malibu Study | ERB and one of his Packards |
---
26 Miles to Santa Catalina
---
Both men had ties with the Island of Catalina off the Southern California Coast.

ZG built an elaborate lodge on the island and used it as a home base for some of his most successful fishing exploits. Much of the wood used in the interior he brought back from voyages to the South Pacific. Today the building is a hotel.

ERB's family still use the Burroughs home on the island as a retreat. It has been a favourite family gathering place since it was purchased in 1950.

| | | |
| --- | --- | --- |
| ZG Catalina House | Zane Grey Hotel on Catalina Today | ERB's sons swimming at Catalina |
---
INTRODUCTION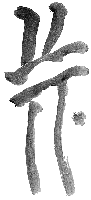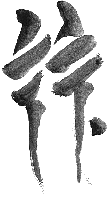 BILL HILLMAN
Visit our thousands of other sites at:
BILL AND SUE-ON HILLMAN ECLECTIC STUDIO
ERB Text, ERB Images and Tarzan® are ©Edgar Rice Burroughs, Inc.- All Rights Reserved.
All Original Work ©1996-2006/2010/2018 by Bill Hillman and/or Contributing Authors/Owners
No part of this web site may be reproduced without permission from the respective owners.