Official Edgar Rice Burroughs Tribute and Weekly Webzine Site
Since 1996 ~ Over 10,000 Webpages in Archive
Volume 0041e
Bill Hillman's ERB-WORLD TRI-VIA© Game Questions - List Version
---
1
BIO: Mecca * Reseda * Hacienda
BIO: Avenues in the City of Tarzana

PLT: Zantar * Tublat-Zan *Bloomstoke
PLT: Names ERB played with before deciding on Tarzan (and Greystoke)

GEO: Lady Alice * Fuwalda * Arrow
GEO: Ships associated with Tarzan (mutinies, shipwrecks)

PUB: Arting * Wyeth * Sperry
PUB: Early illustrators of ERB stories

MED: Romance of Tarzan * Adventures of Tarzan * Tarzan the Mighty
MED: Silent Tarzan Films (probably all lost)

MIS: CHALLENGE
---

2
BIO: James H. * Marion T. * Jane R
BIO: Mates of ERB's children

PLT: CHALLENGE

GEO: Gathol * Helium * Zodanga
GEO: Barsoomian Cities (City States)

PUB: Tarzan and the Castaways *John Carter of Mars * Tales of 3 Planets
PUB: Canaveral First Editions - All multiple stories compilations

MED: Pollar *** Pierce *** Lincoln
MED: Silent Tarzan actors

MIS:Tarzan, the Ape Man * 10 * Bolero
MIS: Bo Derek
---

3
BIO: CHALLENGE

PLT: Zantar * Tublat-Zan * Bloomstoke
PLT:Names ERB played with before deciding on Tarzan (and Greystoke)

GEO: Cosoom * Jasoom * Barsoom
GEO: Planets (Martian names for Venus, Earth and Mars)

PUB: My First Adventure on Mars * Green Martians * Under the Moons of Mars
PUB: First titles for A Princess of Mars

MED: Tarzan Escapes * Tarzan's Secret Treasure * Tarzan Triumphs
MED: Weissmuller Tarzan films

MIS: Phone * Cook * Tarzan's English Tutor
MIS: Books
---

4
BIO: Porges * Fenton * Lupoff
BIO: Biographers

PLT: Elmer * Waldo * Nu
PLT: Cave Men

GEO: Okar * Pinsar * Vanator
GEO: Barsoomian ships

PUB: Scientists Revolt * Lost Adventure * Giant of Mars
PUB: "ERB stories" with a lotta "help"

MED: CHALLENGE

MIS: Yuri Gagarin * Neil Armstrong * Carson Napier
MIS: "Astronauts"
---
5
BIO: Chicago * Salt Lake City * San Diego
BIO: Early ERB residences

GEO: Xanator * Korvas * Korad
GEO: "Dead" Martian cities

PUB: CHALLENGE

MED: Tip-Top * On Parade * Sparkler
MED: First Tarzan comics (reprinted from Sundays)

MIS: Snake * Cock * of Plenty
MIS: Pits (on Barsoom)
---

6
BIO: Hully * Jack * Jo
BIO: ERB's children - nicknames

PLT: Ben * "Jad" * Brutus
PLT: lions

GEO: Goro * Thuria * Va-nah
GEO: moons

PUB: All-Story * Blue Book * Amazing
PUB: Pulp magazines where some of ERB's stories first appeared

MED: CHALLENGE

MIS: Mike Nesmith * Davy Jones * Nkima
MIS: Monkees (Monkies)
---

7
BIO: John Tyler McCulloch * Normal Bean * Peavy Peabody
BIO: Little-used ERB pseudonyms

PLT: La * Teeka * Nemone
PLT: Other females in Tarzan's life

GEO: CHALLENGE

PUB: Tarzan and the Lost Empire * Fighting Man of Mars * Tanar of Pellucidar
PUB: All Metropolitan Books first editions

MED: Magnificent * Greatest Adventure * Lost Safari
MED: Gordon Scott Tarzan films

MIS: Billy Byrne * Mohammed Ali * Full-cut underpants
MIS: Boxers
---
8
BIO: CHALLENGE

PLT: Zitidars * Thoats * Calots
PLT: Barsoomian animals

GEO: Tal * Xat * Zode
GEO: Barsoomian time units

PUB: Zeuschner * Heins * Huckenpohler
PUB: Bibliographers

MED: "Me Tarzan - You Jane" * "Umgawa" * "Boy -- Good Son"
MED: Words never spoken by ERB's Tarzan (found in Weissmuller movies)

MIS: Dentist * Carpenter * Perry
MIS: All use drills
---
9
BIO: Wells * Linnet * Tarzana
BIO: City of Tarzana streets (E-W)

PLT: Esteban Miranda * The Madman * Stanley Obroski
PLT: Tarzan impersonators

GEO: Richmond, VA * White Mountains of Arizona * Oahu
GEO: Places where John Carter met ERB on his visits to Jasoom

PUB:Farmer * Salvatore * Leiber
PUB: Non-ERB Tarzan writers - Authors of prof. published pastiches

MED: Diamond of Asher * Fires of Tohr * Tarzan - Lord of the Jungle
MED: Three series of Tarzan Old Time Radio shows ('30s-'50s)

MIS: CHALLENGE
---
10
BIO: George * Harry * Frank
BIO: ERB's older brothers

PLT: Akut * Ajax * Terkoz
PLT: Great Apes

GEO: Beatrice * Lutha * Nebraska
GEO: Mad King locales

PUB: Farley * Kline * England
PUB: ERB contemporaries

MED: CHALLENGE

MIS: Macbeth * You Lucky Girl! * Doll House
MIS: Stage Plays
---

11
BIO: CHALLENGE

PLT: Paulvitch * Rokoff * Kraski
PLT:Russian villains -enemies of Tarzan

GEO: Doeskin * Lionskin * Leopardskin
GEO: Tarzan loin cloths

PUB: Return of Tarzan * Gods of Mars * Pellucidar
PUB: Second titles (sequels) in ERB's three most popular series

MED: Thomas Jefferson * Tony Curtis * Richard Harris
MED: Actors who have played Professor Porter (Parker)

MIS: Samuel Colt * George Eastman * Jason Gridley
MIS: Inventions bear their names
---

12
BIO: Chinese Army * West Point * Roosevelt's Rough Riders
BIO: All turned down ERB's offer of military services

PLT: John Caldwell * White Skin * Colonel John Clayton
PLT: Various John Clayton, Lord Greystoke aliases

GEO: CHALLENGE

PUB: ERB-dom * Gridley Wave * Barsoomian
PUB:ERB fanzine publications (established many years ago)

MED: Ravi Shankar * Shorty Rogers * Dimitri Tiomkin
MED:Well-known musicians who wrote Tarzan soundtracks (INDIA - APE MAN (1959) - MERMAIDS)

MIS: Tidal * Brain * Gridley
MIS: Waves
---
13
BIO: Shea * Rothmund * Philander
BIO: Secretaries/Assistants

PLT: Nkima * Manu * Keta
PLT: monkeys

GEO: CHALLENGE

PUB: Coriell * Hyde * McWhorter
PUB: Burroughs Bibliophile Masters - Fandom elite - ERBVIPs

MED: Tarzan's and the Slave Girl * Tarzan's Peril * Tarzan & She-Devil
MED: Lex Barker Tarzan films (from the '50s)

MIS: Moses * Superman * Marcia Sackett (of the Doorstep)
MIS: Adopted Foundlings
---

14
BIO: Dickie * Tarzan * Colonel
BIO: ERB favourite animals (canary, Airedale Terrier, horse)

PLT: Sheeta * Akut * Mugambi
PLT: Tarzan's crew in Beasts of Tarzan

GEO: Rope * Knife * Bow & Arrows
GEO: Tarzan's favourite weapons

PUB: Hoban * Paul * Finlay (AQP)
PUB: Illustrators for Pulp Mags assoc. with ERB (work never in hardcover)

MED: CHALLENGE

MIS: Peter Parker * Bruce Wayne * John Clayton
MIS: Aliases of superheroes
---

15
BIO: Michigan Military Academy * US 7th Cavalry * Illinois Militia
BIO:Stages/postings in ERB's military career

PLT: Lord * King * Viscount
PLT: Tarzan titles

GEO: ninth * eighth * disintegration
GEO: Barsoomian rays

PUB: OAK * PJF * JCB
PUB: Initials of ERB imitators (Otis Adelbert Kline, Philip Jose Farmer, John Coleman Burroughs)

MED: Brix * Crabbe * Morris
MED: Tarzan actors in the '30s (rivals to Weissmuller) One-shot Tarzans

MIS: CHALLENGE
---
16
BIO: Frank Lloyd Wright * Ernest Hemingway * Bob Newhart
BIO: All former Oak Park, Illinois residents/dignitaries

PLT: Edward VIII * Benito Mussolini * Joseph V. Stalin (AQP)
PLT:Historical figures in Tarzan books Stalin in TRIUMPHANT - Mussolini in INVINCIBLE -
Edward VIII (as Prince of Wales) FORBIDDEN CITY

GEO: CHALLENGE

PUB: Red Necktie * Terrace Drive Murder * Lightship Murder
PUB: ERB murder mystery puzzles published in Script Magazine in '30s

MED: Ely * Larson * Lara
MED: TV Tarzans

MIS: Cards * Proms * Cathne
MIS: All have Queens
---
17
BIO: Emma * Florence * Mary Evaline
BIO: The women in ERB's life (wife-1, wife-2, mother)

PLT: Tharks * Warhoons * Torquas
PLT: Barsoomian Green Hordes

GEO: Pi * Teepi * Tampi
GEO: Barsoomian currency

PUB: CHALLENGE

MED: "Up-Down" * "Halt-Go" * "Love-Hate"
MED: "Umgawa"

MIS: Sidewinder * Garter * Histah
MIS: Snakes
---
18
BIO: CHALLENGE
BIO: CHALLENGE

PLT: Abner Perry * Pat Morgan * Jason Gridley
PLT: Inventors (iron-mole/Pellucidar, new fuel/Jimber Jaw, Gridley Wave)

GEO: Lincoln * Robey * Park
GEO: Chicago streets lived on by Emma Hulbert Burroughs

PUB: The Ape Man * Monsieur Tarzan * Tarzan of the Jungle
PUB: Original and working titles of The Return of Tarzan

MED: Raymond Burr * Sean Connery * Jock Mahoney
MED: Tarzan villains who went

MIS: Bear * Bonzo * Cheetah
MIS: Chimpanzees
---
19
BIO: Mike * Joanne * Danton
BIO: ERB grandchildren

PLT: Lord Passmore * Turjun * Turan
PLT: Aliases: Tarzan/John Clayton - Carthoris - Gahan

GEO: CHALLENGE

PUB: Lost U-Boat * Cor Sva Jo * Out of Time's Abyss
PUB: ERB's original titles for The Land That Time Forgot

MED: Jimmy Durante * Jack Benny * Brendan Fraser
MED: Comedy Tarzans (actors)

MIS: Heart * Schwarzenegger * Barsoomian Atmosphere Plant
MIS: They all pump
---
20
BIO: Woody Allen * James Pierce * Gahan
BIO: "Sons-In-Law" of Maureen O'Sullivan, ERB, John Carter

PLT: Tars Tarkas * Gozava * Sola
PLT: Green Martian Tharks (probably father, wife and daughter)

GEO: Brown * Harvard * Maplehurst School For Girls
GEO: Chicago grammar schools attended by young ERB

PUB: CHALLENGE

MED: Land of Giant Apes *Journey of Terror * Mark of the Red Hyena
MED: All non-ERB Tarzan titles on Whitman's Better Little Books series

MIS: Humans * Porcupines * McClurgs
MIS: All have spines
---
21
BIO: ERB * Jason Gridley *Lex Barker
BIO: Tarzana residents

PLT: Apt * Banth * Zitidar
PLT: Large Martian animals

GEO: CHALLENGE

PUB: Battle for Teeka * A Jungle Joke * Tarzan Rescues the Moon
PUB: Short stories from Jungle Tales of Tarzan

MED: Brendan Fraser * Harold Foster * McLelland And Stewart
MED: Canadian

MIS: Old TVs *Referee * Pacco/Zebra
MIS: Black and White
---
22
BIO: Man Without a World * Lightning Men * Bottom of the World
BIO: Hulbert and JC Burroughs SF stories that appeared in pulp magazines

PLT: Tur * Issus * Komal
PLT: Martian gods

GEO: Washington * Jackson * Clinton
GEO: Chicago addresses used by ERB's father, George

PUB: CHALLENGE

MED: Vines * Tree House *Live in Sin
MED: Associated with Tarzan and Jane in the movies... not ERB

MIS: George * Ratnaz * Shame
MIS: Tarzan Parodies
---
23
BIO: Knibbs * Service * Kipling
BIO: Oft-quoted inspirations for Bridge in The Mucker

PLT: CHALLENGE

GEO: Weissmuller * ERB * J. Allen St. John
GEO: All Chicago boys

PUB: Tarzan & the Huns * Black Flyer * Tarzan & the Valley of Luna
PUB: Original titles for Tarzan the Untamed installments

MED: Gale Gordon * Joan Burroughs * James Pierce
MED: 1932 radio show Tarzan of the Apes

MIS: Car * Shoe Salesman * Tantor
MIS: Horns
---
24
BIO: Tribe * Clan * El Caballero
BIO: ERB clubs

PLT: . Meriem * Thuvia *Jane Ralston
PLT: Daughters-In-Law

GEO: Otz * San Fernando * Dor
GEO: Valleys

PUB: Under the Red * The Red Hawk * Conquest of the Moon
PUB: Titles of original Moon Maid installments

MED: CHALLENGE

MIS: Shoulders * Fans * Barsoomian Warriors
MIS: Have blades
---
25
BIO: Apache Devil * Republic * Calamity Jane
BIO: ERB vehicles (airplane - truck - trailer)

PLT: Thipdars * Malagars * Mahars
PLT: Large winged creatures (from Mars and Pellucidar

GEO: 3 or 10 * Escape *Black/Orange
GEO: Princess Jetan Piece

PUB: That Damn Dude * The Brass Heart * The Terrible Tenderfoot
PUB: Original titles of The Deputy Sheriff of Comanche County

MED: His Majesty, the Janitor * The Lion Hunter * Mad King
MED: Rejected film proposals

MIS: CHALLENGE
---
26
BIO: Cord * Packard * Roadmaster
BIO: ERB cars

PLT: John Carter * Ulysess Paxton * Carson Napier
PLT: Earthmen who have travelled to other planets

GEO: CHALLENGE

PUB: The Fire Goddess * War on Venus * Slaves of the Fish Men
PUB: Titles of original Escape on Venus installments

MED: I See by the Papers * Quiet, Please! * ERB reads his books
MED: Rejected radio show proposals

MIS: L'Eggs * Silly Putty * Martians
MIS: All come out of eggs
---
27
BIO: Anthony Hope * Percival Lowell * H. Rider Haggard
BIO: ERB influences (Prisoner of Zenda, Mars and Its Canals, She)

PLT: CHALLENGE

GEO: Cabin * Plantation * Tree Boles
GEO: Tarzan Homes (where Tarzan lays his head)

PUB: Frozen Men of Mars * Swordsman of Mars * The City of Mummies
PUB: Working titles or original Llana of Gathol installment titles

MED: A Daring Rescue * In the Land of the Giant Apes * Tarzan's Revenge
MED: Whitman Big Little Book titles

MIS: Shoe * South Korea *Number 13
MIS: All have a soul (sole, Seoul)
---
28
BIO: Deer * Tiger * Canals
BIO: ERB research gaffs

PLT: Canler * Clayton * Clayton (SW)
PLT: Jane Porter "suitors"

GEO: bara * etarad *ara
GEO: Ape Language: Swift (deer, arrow, lightning)

PUB: Hodon and O-AA * Men of the Bronze Age * Tiger Girl
PUB: Titles of original Savage Pellucidar installments

MED: CHALLENGE

MIS: Cain & Abel * Orville & Wilbur * Barney & Victoria
MIS: Siblings
---
29
BIO: CHALLENGE

PLT: Jad-Bal-Ja * Nkima * Tantor
PLT: Best friends of the Ape Man

GEO: Gimla * Horta * Hista
GEO: Beast adversaries (crocodile, boar, snake) in Ape Talk

PUB: Black Man's Burden * Snake River Cottontail Tales * The Climate and the View
PUB: ERB poetry

MED: James H. Pierce * Carlton KaDell * Lamont Johnson
MED: Tarzan radio stars

MIS: Grace Kelly * Diana Spencer * Dejah Thoris
MIS: All Princesses
---
30
BIO: Alcola * Self-Help Booklets * Light Bulbs
BIO: Things flogged by ERB in his years as a salesman

PLT: Absynthe * Cigarettes * Mad Queens and Priestesses
PLT: Tarzan's weaknesses

GEO: CHALLENGE

PUB: Acorn * ERB Doodad * Chess Knight (horse head silhouette)
PUB: Colophons on spines of ERB books: McClurg-ERB Inc.-Dark Horse

MED: The Oakdale Affair * The Lad And The Lion * Jungle Girl
MED: ERB books adapted to film (well... sort of) - Non-Tarzan films

MIS: Capital of British Columbia * Miss Custer * Capital of Hong Kong
MIS: Victoria
---
31
BIO: Edward * Eddie * OB
BIO: ERB nicknames

PLT: Goro * Issus * Kudu
PLT: Gods

GEO: Tarzana * Newton * Baltimore
GEO: Recent Dum Dum sites

PUB: Yucatan * Sumatra * Underground
PUB: Locales in last 3 Tarzan HC 1st Edition releases (Castaways - Foreign Legion - Lost Adventure)

MED: 16" ETs * Reels * Cassettes
MED: Media for Tarzan radio shows

MIS: CHALLENGE
---
32
BIO: Heart Disease * Bladder Obstruction * Parkinsons
BIO: ERB illnesses

PLT: Kreeg-ah * Bundolo * Gor
PLT: Ape cries of warning and attack (beware, kill, growl)

GEO: Neeta * Klu * Ska
GEO: Birds, (bird, hen, vulture)

PUB: Under the Moons of Mars * Outlaw of Torn * Tarzan of the Apes
PUB: ERB's first stories written for sale

MED: CHALLENGE

MIS: Earth * Apple *Nuclear Reactors
MIS: All have cores
---
33
BIO: Sweetser & Burroughs * American Battery Co. * Burroughs & Dentzer Advertising Contractors
BIO: Burroughs family business enterprises

PLT: CHALLENGE

GEO: Tantor/elephant * Horta/boar * Buto,/rhinoceros
GEO: Animals with tusks

PUB: Oak Leaves * Oak Parker * Army-Naval Journal
PUB: Magazines to which ERB contributed patriotic/military articles

MED: Flip Animation * 4x4 * Odd Page Pictures
MED: Big Little Books

MIS: Perry Masonite * Nu * Cary Granite
MIS: Cavemen (Flintstones & Eternal Lover)
---
34
BIO: Signal * Apache Devil * Republic
BIO: ERB sponsors

PLT: Go * M'wa * Ga
PLT: Ape Colours (black, blue, red)

GEO: Catcher in the Rye * The Bible * Tarzan of the Apes
GEO: All banned books

PUB: CHALLENGE

MED: Rubber Crocodile * Rear Projection * Trapeze
MED: Tarzan movie FX & Tricks

MIS: EXXON * ERB's Africa * Frosted Flakes
MIS: All have tigers
---
35
BIO: Sunday Funnies * March 19,1950 * Ashes
BIO: ERB's death

PLT: Annular * Total Solar * Land of the Awful Shadow
PLT: Eclipses

GEO: CHALLENGE

PUB: 25 * 11 * 6
PUB: Numbers of novels in ERB's three main series (Del Rey editions)

MED: Linda Christian * Wilfrid Hyde-White * Barton MacLane
MED: Actors starring in more than one Tarzan film

MIS: Tug-O-War * Martian Flyers * Nightly News
MIS: All use anchors
---
36
BIO: Photographer * Actress *Painter
BIO: Artistic pursuits of ERB children

PLT: Ja The Mezop * Jubal The Ugly One * Dian The Beautiful
PLT: Same middle names (Pellucidarians)

GEO: Luchenbach * Tarzan * Alamo
GEO: Texas towns

PUB: CHALLENGE

MED: Ashton Dearholt * Rafer Johnson * Glenn Close
MED: Actors starring in more than one Tarzan film

MIS: Coins * Mugs of Beer * Kaldanes
MIS: All need heads
---
37
BIO: John Coleman Burroughs * ERB * Studley Burroughs
BIO: Family illustrators of ERB's works

PLT: Mantle * Lithosphere * Pellucidar
PLT: Earth layers

GEO: CHALLENGE

PUB: You Lucky Girl! *Tarzan & Jane: AJungleogue * I See by the Papers
PUB: Plays/scripts by ERB

MED: Leslie Charteris * ERB * John Farrow
MED: Screenplay writers

MIS: Mason Jar * Morse Code * Gridley Wave
MIS: Named after their inventors
---
38
BIO: Rice * Rider * Conan
BIO: Middle names of ERB and "Contemporaries"

PLT: Astral Projection * Drill * Space Ship
PLT: Methods of travel to ERB worlds

GEO: Turquoise * Yellow * Scarlet
GEO: Barsoomian Towers

PUB: CHALLENGE

MED: Glenn Close * Minnie Driver * Rosie O'Donnell
MED: Voices in Animated Tarzans

MIS: John Carter * Elvis * Little Red Riding Hood
MIS: All have worn capes
---
39
BIO: Boz * Mark Twain * Normal Bean
BIO: Pen Names (Dickens, Clemmens)

PLT: Romans * Crusaders * Atlantis Colonists
PLT: Lost civilizations

GEO: CHALLENGE

PUB: Mahars of Pellucidar * Red Axe of Pellucidar * Vikings in Pellucidar
PUB: ERB Earth's Core pastiches by other authors

MED: Sol Lessor * Sy Weintraub * Hugh Hudson
MED: Producers of Tarzan Films

MIS: Opar Vault * Baseball Stadium * Deck of Cards
MIS: All have diamonds
---
40
BIO: Erle Stanley Gardner * Al Jolson * John Wayne
BIO: Encino, Calif. Neighbours

PLT: Phaidor * Sator Throg * Matai Shang
PLT: Therns

GEO: Lost Souls * San Fernando * Dor
GEO: Valleys

PUB: CHALLENGE

MED: Wilfrid Hyde-White * Anthony Quayle * Lionel Jeffries
MED: English actors in Tarzan films

MIS: Meriem * Your Car Trunk * Toy Store
MIS: All have Jacks
---
41
BIO: CHALLENGE

PLT: Disintegrating Ray * Guided Missiles * Paint of Invisibility
PLT: Barsoomian - Phor Tak - inventions

GEO: Eighth * Disintegration * Ninth
GEO: Barsoomian Rays (Anti-gravity, weapon, Atmosphere production)

PUB: Ziff -Davis * Munsey's * Street & Smith
PUB: Pulp Companies

MED: Chill Wills * Otto Kruger * Jack Elam
MED: Well-known character actors in Tarzan films

MIS: Play It Again,Sam * Judy, Judy, Judy * Me Tarzan, You Jane
MIS: Lines never spoken
---
42
BIO: CHALLENGE

PLT: Brain Transfer * Synthetic Hormads * Frozen Suspended Animation
PLT: Ras Thavas' menacing accomplishments

GEO: Coldwater * Q 138 * U-33
GEO: Submarines

PUB: Korsars * First Born * First Venus Book
PUB: Pirates

MED: Ralph Richardson * Ian Holm * Nigel Davenport
MED: English actors in Tarzan films

MIS: Santa Claus * Goolis *Marsupials
MIS: All have pouches
---
43
BIO: Bert Weston * Frank Shonfeld * Sol Lesser
BIO: Long-time friends and fans

PLT: CHALLENGE

GEO: Dead Sea Bottoms * Canal Systems * Manufactured Atmosphere
GEO: Barsoom

PUB: Saturday Evening Post * Collier's * Ladies' Home Journal
PUB: Magazines rejecting ERB submissions

MED:Ashton Dearholt * Byron Haskin * John Derek
MED: Directors of Tarzan films

MIS: Oswald * Chapman * Zodangans for Hire
MIS: Assassins
---
44
BIO: Harry S. Truman * Gen. Truman H. Landon * Gen. Charles King
BIO: Leaders ERB admired

PLT: 1 Llana * Tara * Dejah Thoris
PLT: Daughter, Mother, Grandmother

GEO: Yellow Men * Opening to Pellucidar * Therns & Black Pirates
GEO: All located at Poles (Mars & Earth)

PUB: Man Without a Soul * Mad King * His Majesty: The Janitor
PUB: ERB Stories Rejected by Film Producers

MED: Elmo's Lion * Kamuela Searle * Baby John Clayton
MED: Controversial Deaths

MIS: CHALLENGE
---
45
BIO: CHALLENGE

PLT: 25-5 Duke of Buckingham * Cardinal Wolsey * Henry the Eighth
PLT: Apes (Lion Man)

GEO: Nu's Tomb * Carrion * Carter's Arizona Gate to Mars
GEO: Caves

PUB: Valla Dia * Dar Tarus * Xaxa
PUB: All had Ras Thavas brain transfers

MED: Jock Mahoney * Elmo Lincoln * Frank Merrill
MED: Tarzan stars also featured in non-starring roles in other Tarzan films

MIS: Dick * Tarzan * Ted Turner
MIS: Have Janes
---
46
BIO: New Adventures of Tarzan * Phantom of Santa Fe * Tundra
BIO:Films produced by ERB's film co. (BTP - Burroughs-Tarzan Pictures)

PLT: Gor Hajus * Gantun Gur * Rapas, the Ulsio
PLT: Assassins

GEO: CHALLENGE

PUB: Savage Pellucidar * John Carter of Mars * Escape From Venus
PUB: Last of the Series: Pellucidar, Mars and Venus

MED:Ian Hunter * Boris Karloff * Richard Harris
MED: English Actors in Tarzan Films

MIS: Lobster * Crab * Kaldane
MIS: Chelae (pincers)
---
47
BIO: Democrats *New Deal *Liberalism
BIO: ERB dislikes

PLT: Duare * Dian * Dejah
PLT: Beauties on three planets (ERB heroines)

GEO: Miss Maxon * Carter Home State * Colonel Pennington's Home
GEO: Virginia

PUB: CHALLENGE

MED: MGM * RKO * American International
MED: Movie Companies producing Tarzan films

MIS: Patty Hearst * Charles Lindbergh Jr. * Llana of Gathol
MIS: Kidnapped
---
48
BIO: Rhonda Madison * Marcia Sackett * Joan Burroughs
BIO: Actresses

PLT: Myposans * Klangans * Kloonobargans
PLT: Sea/Air/Land People on Venus

GEO: Harbenite * Vacuum Lift * ERB's Phone Number
GEO: Airship Dirigible to Pellucidar (0-220)

PUB: Brigadier General Truman H. Landon" * Numerius Tiber Britannicus * James Michael Pierce
PUB: Last three dedications in ERB books

MED: CHALLENGE

MIS: Red * Korus * Dead
MIS: Seas
---
49
BIO: CHALLENGE

PLT: Fat Head * 6 Legs * 2 Chellae
PLT: Kaldanes

GEO: Telegraph Wire * Phantom Type Writer Keyboard * Gridley Wave
GEO: Media relaying stories to ERB from Pellucidar, Poloda & Mars

PUB: 29-1 Beyond the Farthest Star * Resurrection of Jimber-Jaw * Wizard of Venus
PUB: First hardcover appearance in Tales of Three Planets

MED: Tom Conway * Barry Fitzgerald * Reginald Owen
MED: Famous actors all appearing in Tarzan's Secret Treasure

MIS: 3-D reels * Tarzan Rescues Cheta * Tarzan Finds a Son
MIS: View Master Adaptations
---
50
BIO: Knibbs * Service * Kipling
BIO: Poets who influenced ERB

PLT: Calots * Soraks *Thuvia's Banths
PLT: Barsoomian pets

GEO: CHALLENGE

PUB: I am a very old man * Here is a story * I had this story from one...
PUB: Opening phrases from ERB's first three books

MED: 8 Scatman Crothers * Woody Strode * Dorothy Dandridge
MED: Black Actors in Tarzan Films

MIS: Roman Mythology * Thermometers * Rasoom
MIS: Mercury
---
51
BIO: Storekeeper *Gold Miner*Cowboy
BIO: ERB jobs in Idaho

PLT: Gar Nal * Ras Thavas *Phor Tak
PLT: Barsoomian Scientists

GEO: Castrum Mare * Oo-oh * Oahu Islands
GEO: Islands (Empire, Caspak, Hawaii)

PUB: CHALLENGE

MED: Eva Gabor * Linda Christian * Hedda Hopper
MED: Famous actresses who appeared in Tarzan films

MIS: Iverson Ranch * Sherwood Forest * Selig Zoo
MIS: Tarzan movie locations in Calif
---
52
BIO: Government 45 * Civil War Model * Western 6 Cylinder
BIO: ERB favourite Colt handguns

PLT: Orange & Black * 30x30 * Battle to Death
PLT: Live Jetan

GEO: No Horizon * Polar Opening * "No Time"
GEO: Pellucidar - At the Earth's Core

PUB: CHALLENGE

MED: Tarzan The Ape Man * Tarzan's New York Adventure * Tarzan's Magic Fountain
MED: All Films in which Elmo Lincoln appeared

MIS: 26-2 Violin * Gift Wrapper * Kar Komak the Lotharian
MIS: All use bows
---
53
BIO: CHALLENGE

PLT: Tardos Mors * Than Kosis * Tars Tarkas
PLT: Jeddaks

GEO: Spring-like * No Clouds * North or South Winds
GEO: Pellucidar Climate

PUB: Bulletin of the Authorís League * Writers Yearbook * Literary Digest
PUB: Writers' magazines contributed to by ERB

MED: John Carradine * John Phillip Law * Sam Jaffe
MED: Well-known character actors who have starred in Tarzan films

MIS: Ape * French * English
MIS: Tarzan's first three languages
---
54
BIO: Romulus and Remus * Mowgli * Robinson Crusoe
BIO: Some of ERB's inpirations for Tarzan

PLT: "My Chieftain" * Handcuffs * "My Princess"
PLT: Barsoomian marriage customs

GEO: Thin Air * White, Black, Red, Yellow, Green * Dried Up Seas
GEO: Barsoom characteristics: Atmosphere, races, geography

PUB: CHALLENGE

MED: Tammy Grimes * Raymond St. Jacques * Diana Ross & Supremes
MED: Black actors in Tarzan TV shows

MIS: 8 Legs * Slate Colour * Martian Mount
MIS: Thoat
---
55
BIO: Deus Ex Machina * Coincidence * Flowery Romantic Adventure
BIO: ERB style and plot devices

PLT: Goolians *Pan-At-Lee* Plant Men
PLT: Tails

GEO: Chicago *Pacific Island* Mexico
GEO: Mucker locales

PUB: Dinwiddie * Two-Gun Doak * Tarzan, Jr.
PUB: Little-known unpublished ERB characters

MED: James Earl Jones * Woody Strode * Bernie Hamilton
MED: Black actors in Tarzan TV series

MIS: CHALLENGE
---
56
BIO: Rutherford * Zieger * Hulbert
BIO: Maiden names in ERB's world Tarzan's mother, ERB's mother, Emma

PLT: Morgors * Savators * Sasoomians
PLT: Inhabitants of Jupitor or Eurobus

GEO: Castrum Mare Location * Oo-oh *Pamarung
GEO: Islands

PUB: Tarzan Twins * Tarzan, Jr. * Tarzan Clans Official Guide
PUB: ERB books/booklets for a juvenile market

MED: India * NY * Thailand
MED: Exotic locations for Tarzan films

MIS: CHALLENGE
---
57
BIO: George Washington * William the Conqueror * Alfred the Great
BIO: ERB ancestors

PLT: Orovars * John Carter * Therns
PLT: White-skinned people on Mars

GEO: Back to Bataan * Phantom of Santa Fe * Rio Rita
GEO: Movies filmed on location at Tarzana

PUB: Joog * Pew Mogel * 3-legged Ulsio
PUB: JCB Creations in Giant of Mars

MED: CHALLENGE

MIS: Clayton Jungle Cabin * Jungle Trees * Tantor
MIS: Have trunks
---
58
BIO: Civil War Major * Phoenix Distillery * American Battery Co.
BIO: Accomplishments of George - ERB's father

PLT: Carter * Tangor * Paxton
PLT: Earthmen who travelled mysteriously to other planets

GEO: CHALLENGE

PUB: Script * Modern Mechanics * Police Reporter
PUB: Magazines to which ERB contributed articles

MED: Pop-Up * Talking * Coloring
MED: Books

MIS: Jai * Boy * Cheetah
MIS: Tarzan TV/Film sidekicks
---
59
BIO: Hitler & Nazis * The Roosevelts * Communists
BIO: ERB's Hates/Dislikes

PLT: Esmeralda * Robert Jones * Sophronia
PLT: "Coloured" servants

GEO: Koonskin Kabin * Ballroom-Garage * Livestock Buildings
GEO: Tarzana Ranch Buildings

PUB: Bantan * Thongor * Tharn
PUB: Tarzan imitators (in the pulps)

MED: Circus Strongman * Maynard's Horse * Bread
MED: Borrowers of the Tarzan name

MIS: CHALLENGE
---
60
BIO: Tyler * Studley * Rice
BIO: ERB ancestral names

PLT: John Peebles * Billy Byrne * One-Punch Mullargan
PLT: Boxers

GEO: Cathne * Kaji * Luna's Xuja
GEO: Lost cities found by Tarzan

PUB: CHALLENGE

MED: George * Ratnaz * Shame
MED: Tarzan Parodies

MIS: 6 Prince of Wales * Ken Maynard * ERB
MIS: All owned horses named Tarzan
---
| | |
| --- | --- |
| Bill Hillman's ERB TRI-VIA© Q | Bill Hillman's ERB TRI-VIA© A |
| BIO: | BIO: |
| PLT: | PLT: |
| GEO: | GEO: |
| PUB: | PUB: |
| MED: | MED: |
| MIS: | MIS: |
CONTENTS: ERB TRI-VIA PAGES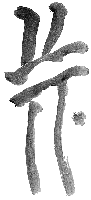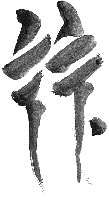 BILL HILLMAN
Visit our thousands of other sites at:
BILL & SUE-ON HILLMAN ECLECTIC STUDIO
ERB Text, ERB Images and Tarzan® are ©Edgar Rice Burroughs, Inc.- All Rights Reserved.
All Original Work ©1996-2007/2010 by Bill Hillman and/or Contributing Authors/Owners
No part of this web site may be reproduced without permission from the respective owners.