Official Edgar Rice Burroughs Tribute and Weekly Webzine Site
Since 1996 ~ Over 10,000 Webpages in Archive
Volume 0041



BILL HILLMAN'S
ERB TRI-VIA CHALLENGE
Copyright 1998 - Bill & Sue-On Hillman, Inc.


CONTENTS: ERB TRI-VIA PAGES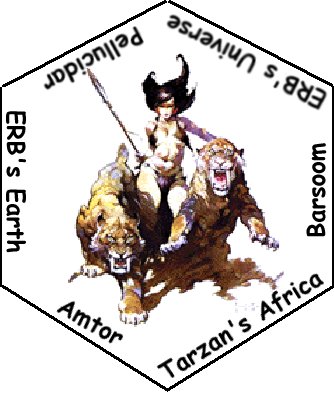 Bill Hillman's ERB TRI-VIA CHALLENGE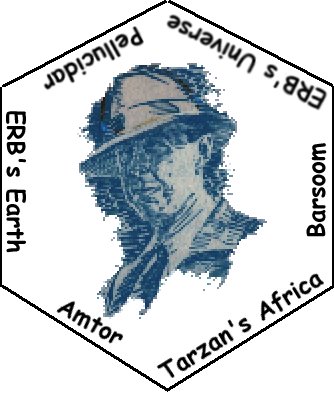 Bill Hillman's ERB TRI-VIA CHALLENGE

---
Featured in the next room:
http://www.erbzine.com/mag0/0041a.html
are 60 cards that can be printed out on, or glued to,
heavy paper or manila stock.
---
NOTE: The cards were designed for Netscape. Printing from a different browser may result in irregular cells & borders in the cards.
---

There are three cards per printed page, and each card, when folded,
contains six categories of ERB-World Tri-Via questions on the front --
along with corresponding answers on the back.

---

GAME CATEGORIES
Sample Card Showing the
6 Categories of Questions About ERB-World:
| | |
| --- | --- |
| Bill Hillman's ERB TRI-VIA© Q | Bill Hillman's ERB TRI-VIA© A |
| BIO: BIOGRAPHY (Blue) | BIO: ERB's Life and Times |
| PLT: PLOT (Pink) | PLT: People and Events |
| GEO: GEOGRAPHY (Yellow) | GEO: Places and Things |
| PUB: PUBLICATIONS (Brown) | PUB: Editions, Titles, Publishers, etc |
| MED: MEDIA (Green) | MED: Other Media: Movies, TV, Print |
| MIS: MISCELLANEOUS (Orange) | MIS: Associations with the Real World |
Bill Hillman's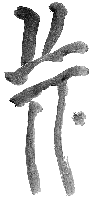 ERB-WORLD
TRI-VIA
CHALLENGE
PROCEDURE
THE CARDS
Each card contains a collection of "triplet TRI-VIA clues" geared for ERB fanatics who have some knowledge of the works and life of the Master of Science Fiction Adventure - Edgar Rice Burroughs.Try your hand at finding the common bond or association in each of the TRI-VIA groupings.
Example:
Bill Hillman's ERB TRI-VIA© Q30

Bill Hillman's ERB TRI-VIA© A30

BIO: Alcola * Self-Help Booklets * Light Bulbs
BIO: Things flogged by ERB in his years as a salesman
PLT: Absynthe * Cigarettes * Mad Queens and Priestesses
PLT: Tarzan's weaknesses
GEO: CHALLENGE
GEO: CHALLENGE
PUB: Acorn * ERB Doodad * Chess Knight (horse head silhouette)
PUB: Colophons on spines of ERB hardcover editions
(McClurg - ERB Inc. - Dark Horse)
MED: The Oakdale Affair * The Lad And The Lion * Jungle Girl
MED: ERB books adapted to film (well... sort of) - Non-Tarzan films
MIS: Capital of British Collumbia * Miss Custer * Capital of Hong Kong
MIS: Victoria
HELP:
There is an open invitation to all ERB fans with an artistic bent to help design a playing board and counter tokens for ERB TRI-VIA.
The six suggested ERB Worlds which could be integrated onto the playing surface are TARZAN'S AFRICA - BARSOOM - AMTOR -
PELLUCIDAR - ERB's EARTH - ERB's UNIVERSE
MEANWHILE:
THE BOARD GAME
---
* ERB TRI-VIA is easily adapted to play on a "generic" Trivial Pursuit board - using most of the same rules of play.
---
* Borrowing from ERB Live JETAN, TRI-VIA incorporates a
CHALLENGE component.
* On each card, one of the categories always substitutes
CHALLENGE for the regular question.
---

* When a player lands on a CHALLENGE category:
1. The question reader shouts "CHALLENGE"
2. The reader then reads a question from any of the other five categories.
3. This question is open to all the players to answer.
4. The player who answers first moves ahead three places.
If the one being challenged has lost the challenge s/he, as a
loser in the confrontation, must move back 3 spaces.
---

All other rules for the standard Trivial Pursuit game apply. In fact, players not familiar with ERB may want to use a card box from a regular TP game box (Genus, Silver Screen, Sports, Baby Boomer, Young Players, RPM, Disney, Decades, etc.)

---
A Trivial Pursuit game board can be found in any
Games Store or flea market.
The board may then be customized by printing out the
TRI-VIA graphics found at
Game Board Graphics
and applying these graphics to the board's centre hub and 4 corners.

---
OTHER WAYS TO USE THE CARDS AND TRI-VIA QUESTIONS:
---
Game Plan B: The first player to answer a TRI-VIA question is determined by the roll of a die. The player to his/her right draws and prepares to read a card from the card box. The category question to be read is then determined by a second roll of the die (1=Bio, 2=Plt, 3=Geo, 4=Pub, 5=Med, 6=Mis). Players around the table take turns rolling the die and answering questions. Each correct answer or Challenge win earns 10 points. A challenge loss loses 5 points. Players should agree before the game on the points total which will determine a game win, i.e. 100, 150, etc.
Game Plan D: Panel Approach. A moderator reads questions to a panel of 3-6 ERB fans. Panelists respond by ringing a buzzer - the first one to the buzzer is allowed to respond to the question. Correct answers and Challenges garner 10 marks.
Game Plan E: Rival groups are given a set of questions and confer in private for 10 minutes. All groups then re-assemble and report their answers to the moderator and rival groups.
Game Plan F: Ride My Car - Pass the cards around among fellow ERB passengers during long trips and informally banter the Qs & As back and forth.
Game Plan G: Adapt the TRI-VIA questions to fit game procedures of your own design or based on the many board games or TV game shows.
I would appreciate any corrections, comments, or
suggestions for more "tri-plets".
CONTENTS: ERB TRI-VIA PAGES
Got some more? Send 'em in... hillmans@westman.wave.ca
---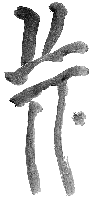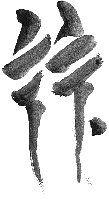 BILL HILLMAN
Visit our thousands of other sites at:
BILL & SUE-ON HILLMAN ECLECTIC STUDIO
ERB Text, ERB Images and Tarzan® are ©Edgar Rice Burroughs, Inc.- All Rights Reserved.
All Original Work ©1996-2010 by Bill Hillman and/or Contributing Authors/Owners
No part of this web site may be reproduced without permission from the respective owners.