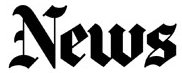 Official Edgar Rice Burroughs Tribute & Weekly Webzine Site
Since 1996 ~ 3,000 Web Pages In Archive

Master of Imaginative Fantasy Adventure
Creator of Tarzan®
and
"Grandfather of American Science Fiction"
October 8 - 14, 2004
A NEW EDITION EVERY FRIDAY
Thousands of Back Issue Features in Archive: HERE
THIS WEEK'S ERBzine CONTENTS
---
---
---
FEATURE 3: ERBzine No. 1276s
Ed Burroughs' Remarkable Summer of '93 Continues:
Over 40 Images of Chicago Columbian Exposition 1893
in 3-Dimensional Stereoview Cards
Part of the Hillman Book-Length Docu-Fiction Book
Inspired by the ERB Library Project
http://www.erbzine.com/mag12/1276s.html

.
---
The Release Continues
THE PERSONAL LIBRARY COLLECTION OF
Edgar Rice Burroughs
Collated and Researched by Bill Hillman
ERBzine Volume 1201
www.ERBzine.com/dan
An Illustrated Compilation of over 1,100 Books in the ERB Library
Amassed through the years ~ 1875-1950
Presented in Over 70 Colossal Web Pages ~ Thousands of printout pages
Accompanied by Research Culled from Personal Libraries and Online Sources
The majority of titles in this collation have been provided by
ERB grandson Danton Burroughs.
Hundreds of the surviving editions are preserved in
Danton's personal archives and library.
---
THIS WEEK: FEATURES 4-7
We feature the "F Shelves" from the ERB Library
From
Flaming Youth by Warner Fabian
to
Let 'Er Buck by Charles Wellington Furlong
Shelf F1 ~ Shelf F2 ~ Shelf F3 ~ Shelf F4

Authors in Alphabetical Order ~ Pictures of Authors ~ Titles with Publishing Information
Titles Colour-coded to Indicate Source ~ Personal Inscriptions & Dedications ~ Biographies
Autographs ~ Bibliographies of Other Relevant Titles ~ Cover Images
Photographs ~ Interior Art ~ Letters ~ Excerpts ~ Trivia
Reviews and Book Descriptions ~ Web Reference Links
Links to Online e-Text for PD Titles
---
---

Doug & Jean Denby in their Flyer
Docked in Okar

FEATURE 9: ERBzine 1166
OKAR&R MISSIONS LOG
(Rescue & Respite ~ Rest & Recreation)
OKAR'n'R: A unique ERB Fan event
which provides rest and recreation
for ERB adventurers who find themselves lost, stranded or under attack
while travelling in the wild northern regions of Okar - the Forbidden Land.
Our latest report is on the September 2004 Denby-Kiatuk rescue
http://www.erbzine.com/mag11/1166.html
---
FEATURE 10: Update ERBzine 0219
The Lost Words of ERB Index
A comprehensive list of Articles and Short Stories
by and about Edgar Rice Burroughs
Complete with links to many of
the actual text and illustrations in ERBzine
---

Over 10,000 of our ERB Web pages
Check the Master Index for the ERBzine Back Issues at:
www.erbzine.com/all


Lifetime Achievement Award
Louisville Dum-Dum 2003


Official Site from Danton Burroughs and ERB, Inc.
Art Galleries ~ Photo Albums ~ Family Anecdotes
www.johncolemanburroughs.com
---

Entertainers of the Year Award

July 11, 2002

PLEASE NOTE:
Our stable of writers thrive on feedback. . .
let them know that you are reading their work.
Our hit counters indicate thousands of weekly visitors to our sites
so let them know that you are out there.

---

Remember: we always welcome submissions ~
contact:
Bill Hillman at hillmans@westman.wave.ca
---

LAST WEEK'S FEATURES
October 1 - 7, 2004
(if you missed it go to Archive )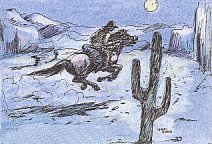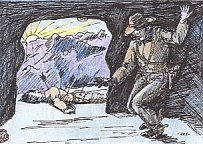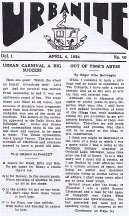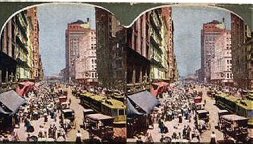 James Spratt's Ch. 1 Illustrated of ERB's A Princess of Mars
PERSONAL LIBRARY COLLECTION of ERB: Shelf E1
Over 40 Images of Chicago circa 1893 in 3-Dimensional Stereoview Cards
OUT OF TIME'S ABYSS by ERB ` Article from Urbanite 1924
Archive: At The Core Of Mars A Full-Length Novel By Seth Kallen Deitch
---

NEXT WEEK: October 15 - 23, 2004
Chapter 3 of Spratt's Illustrated Interpretation of A Princess of Mars
2 Giant Web Pages Exploring
the "G Shelves" of the ERB Personal Library
200 Books from the ERB Library in Downloadable e-Text
JCB's views on the melding of art and science
Players and Moves for Jetan-Sarang by James Killian Spratt

COMING SOON ~ IN THE WINGS
The ERB / Oak Park Connection
ERB Newspaper Clippings
Profile Tribute on Stan Vinson
A Princess of Mars: A Graphic Novel Adapted and Illustrated by James Spratt
Jetan-Sarang Chess Pieces by James Killian Spratt
Bomba the Jungle Boy: The Tarzan Connection Part II
Hal Foster: Mysterious Maiden II Comics Summary
ERB and Buffalo Bill at the Chicago 1893 Columbian Exposition
General Charles King
Out of Times Abyss: A 1920 article by ERB
Overland Magazine Article, March 1934: The Creator of Tarzan
JCB Honors Project Summary: The Melding of Art and Science
ERB Letters

Our FanFare section is always open as a showcase for ERB fan comments and creative work...
Send your submissions to
Bill Hillman
hillmans@westman.wave.ca


!!! READERS PLEASE NOTE !!!
Tarzan® is the property of Edgar Rice Burroughs, Inc., Tarzana CA

These e-Fanzines have been posted as a non-profit bibliographic and biographic reference for ERB scholars, fans and collectors. Material not created by myself has been collated largely from other sites on the web -- and I believe it to be in Public Domain or to fall under the category of "product promotion" or "fair use". Everything has been collated into this on-line repository to promote interest in the works of Mr. Burroughs. If there is any objection to the way in which any of this material has been displayed, or if I have infringed unlawfully on any copyright, I will implement its immediate removal. Bill Hillman

---

WEBJED: BILL HILLMAN

Visit our thousands of other sites at:
BILL & SUE-ON HILLMAN ECLECTIC STUDIO
ERB Text, Images and Tarzan® are Copyright ERB, Inc.- All Rights Reserved.
All Original Work ©1996-2004/2010 by Bill Hillman and/or Contributing Authors/Owners
No part of this web site may be reproduced without permission from the respective owners.
ERBzine Weekly Webzine is endorsed by Danton Burroughs of Tarzana, California
as the Official ERB, Inc. and Tarzan®Webzine Site