The World's First and Only Weekly Fanzine
Devoted to the Life and Works of Edgar Rice Burroughs
Since 1996
A NEW EDITION EVERY FRIDAY
January 30 - February 5, 2004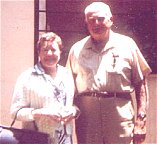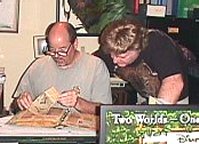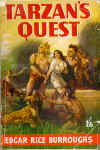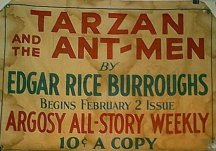 !!! NEW THIS WEEK !!!
January 30 - February 5, 2004
THIS WEEK'S ERBzineCONTENTS
---
---
---
FEATURE 3:
From the Library of Dale R. Broadhurst

---
---
---
ARCHIVE FEATURE 6
EDGAR RICE BURROUGHS MILLENNIUM CALENDAR
Each date on this illustrated calendar is annotated with an event from ERB's life.
Although published in 2000 as a Millennium project, ERB fans still might find it an interesting reference.
https://www.erbzine.com/mag5/0560.html
---
ARCHIVE FEATURE 7
The ERB C.H.A.S.E.R. Encyclopedia's
Illustrated Bibliography of ERB Pulp Mazazines
Dates ~ Titles ~ Cover Art

---
ARCHIVE UPDATE FEATURE 8


Over 500 of our ERB Web pages have been transferred to the new ERBzine.com location,
mainly issues 0000 through 0300 and 1001 through 1099.
Check the Master Index at:
http://www.erbzine.com/all/
---

July 11, 2002
PLEASE NOTE:
Our stable of writers thrive on feedback. . . let them know that you are reading their work.
Our hit counters indicate thousands of weekly visitors to our sites
so let them know that you are out there.
---
Remember: we always welcome submissions ~ contact:
Bill Hillman at hillmans@westman.wave.ca
---

LAST WEEK'S FEATURES
January 23 - 29, 2004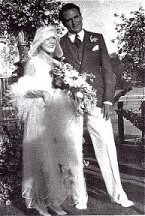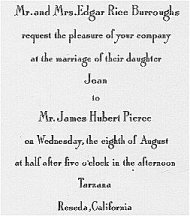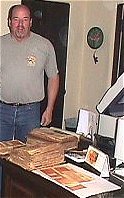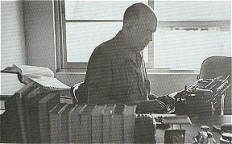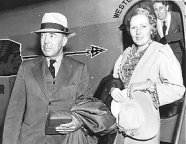 ---
NEXT WEEK: February 6 - 12, 2004
Burroughs Biblio-Pro-Phile on Dale R. Broadhurst
Baum, Burroughs, and the Theosophy Connection by David Adams
William Scott-Elliot: The Story of Atlantis ~ The Lost Lemuria Part 2
The Joan Burroughs Pierce Tribute Chapter 4
The ERB Scrapbook: Hundreds of Clippings from 1933-1934: Parts 7 & 8
ERBzin-e Silver Screen: The Adventures of Tarzan serial
COMING SOON ~ IN THE WINGS
The ERB Traveller: Laurence Dunn's Dum-Dum 2003 Journal
The Wonderful Adventures of Phra the Phoenician retold by Edwind Lester Arnold
Tarzan's Father article
The Burroughs Brothers Go To Camp
The Burroughs Brothers Go To Yale
The Defenestration of ERB
Bomba the Jungle Boy: The Tarzan Connection
Zdenek Burian: Tarzan Artist
Hal Foster: Mysterious Maiden II Comics Summary
ERBzin-e Silver Screen: Tarzan and the Golden Lion
ERBzin-e Silver Screen: Tarzan The Mighty
ERBzin-e Silver Screen: Tarzan The Tiger
The God of ERB series
Jungle Serials: Hawk of the Wilderness ~ OAK's Call of the Savage ~ Phantom Empire
NOTICES
Jerry Schneider's TARZAN AND THE JEWELS OF OPAR has been published ~
a worthy addition to his series.
The next edition of Jerry's ERBville Uniform Press Edition: The Man Eater
Shane and Fred Lukas, longtime friends of Gray and Pocho Morrow have created the official Gray Morrow website (authorized by Pocho) with a biography and a collection of never-before-seen Limited Edition Prints for sale. A portion of the sales go directly to Pocho.

They invite all ERB fans to visit their website at
WWW.GRAYMORROW.NET

At this time there are only four art pieces available, but they represent some of Gray's best work.
They plan to put out a total of twenty pieces in the two current series -- VISIONS FROM THE INNER WORLD and VISIONS FROM THE RED PLANET -- once the project gets going. Pocho hopes that these pieces will create a new fanbase of Gray Morrow fans leave a legacy of his talent.
ECOF GATHERING, SACRAMENTO, CA ~ August 12-14, 2004 ~ Guests: Lupoff ~ J.E. Holmes ~ Yeates
The date of the 2004 Dum-Dum at Fort Collins has been moved to June 25-27
Our FanFare section is always open as a showcase for ERB fan comments and creative work...
Send your submissions to
Bill Hillman
hillmans@westman.wave.ca


!!! READERS PLEASE NOTE !!!
Tarzan® is the property of Edgar Rice Burroughs, Inc., Tarzana CA

These e-Fanzines have been posted as a non-profit bibliographic and biographic reference for ERB scholars, fans and collectors. Material not created by myself has been collated largely from other sites on the web -- and I believe it to be in Public Domain or to fall under the category of "product promotion" or "fair use". Everything has been collated into this on-line repository to promote interest in the works of Mr. Burroughs. If there is any objection to the way in which any of this material has been displayed, or if I have infringed unlawfully on any copyright, I will implement its immediate removal. Bill Hillman

---

WEBJED: BILL HILLMAN

Visit our thousands of other sites at:
BILL and SUE-ON HILLMAN ECLECTIC STUDIO
Some ERB Images© and Tarzan® are Copyright ERB, Inc.- All Rights Reserved.
All Original Work © 1996-2004/2010/2021 by Bill Hillman and/or Contributing Authors/Owners
No part of this web site may be reproduced without permission from the respective owners.