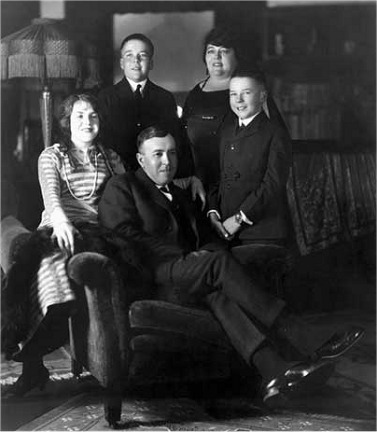 Ed with Daughter Joan, Sons Hulbert and Jack (JCB) and Wife Emma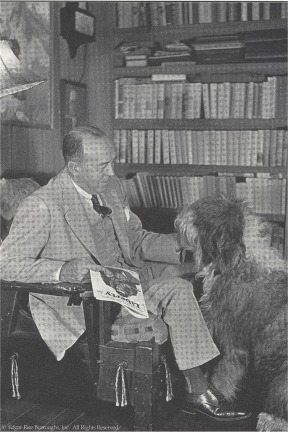 .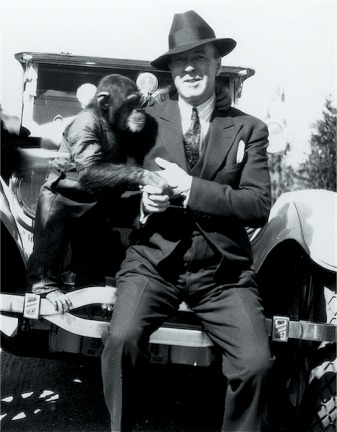 Ed and his faithfull "Tarzan" and "Cheetah" the Chimp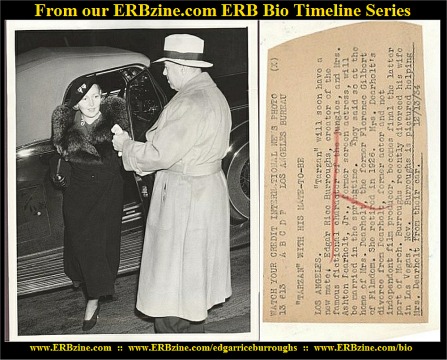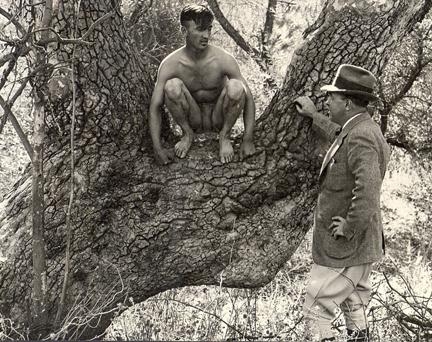 ERB visiting "Dan the Monkey Man" in the woods outside of Los Angeles
after Dan had spent a night in the woods. (1924)
..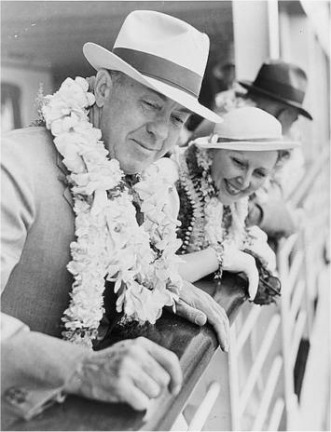 Ed and Flo on their Honeymoon.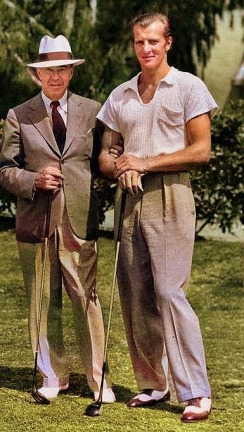 .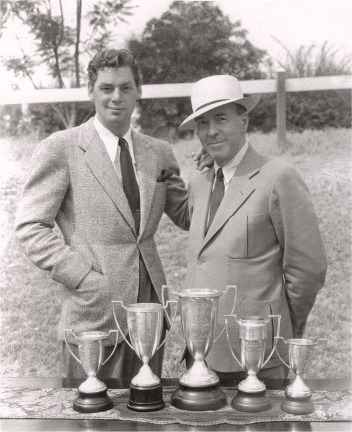 Ed and Bruce Bennett (Herman "Tarzan" Brix) and
Johnny "Tarzan" Weissmuller at his Tarzana Golf Course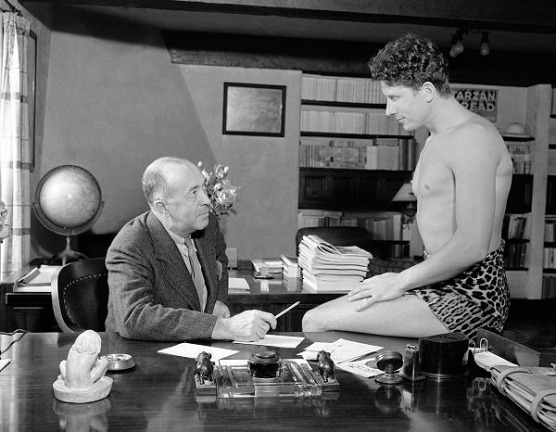 ERB and Glenn Morris, the 1936 Olympic decathlon champion
who played Tarzan in Tarzan's Revenge 1937.
---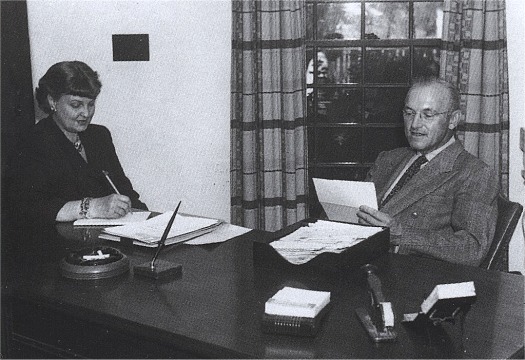 Longtime ERB, Inc. Secretaries: Mildred Jensen and Ralph Rothmund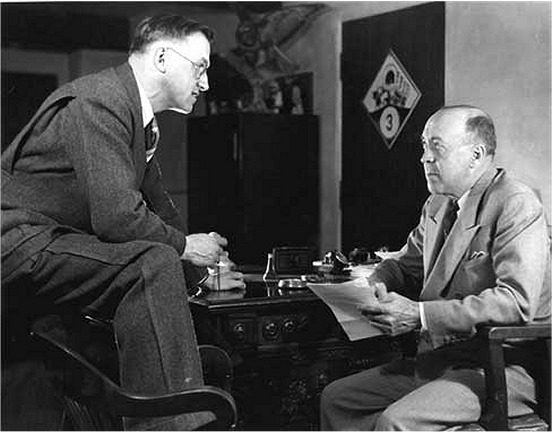 Longtime ERB, Inc. Secretarie: Ralph Rothmund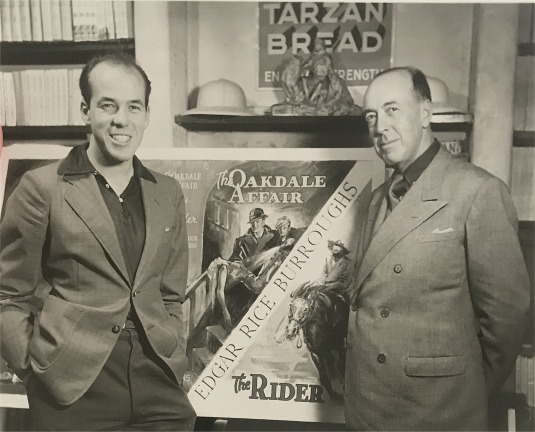 Ed and Younger Son: Artist John Coleman Burroughs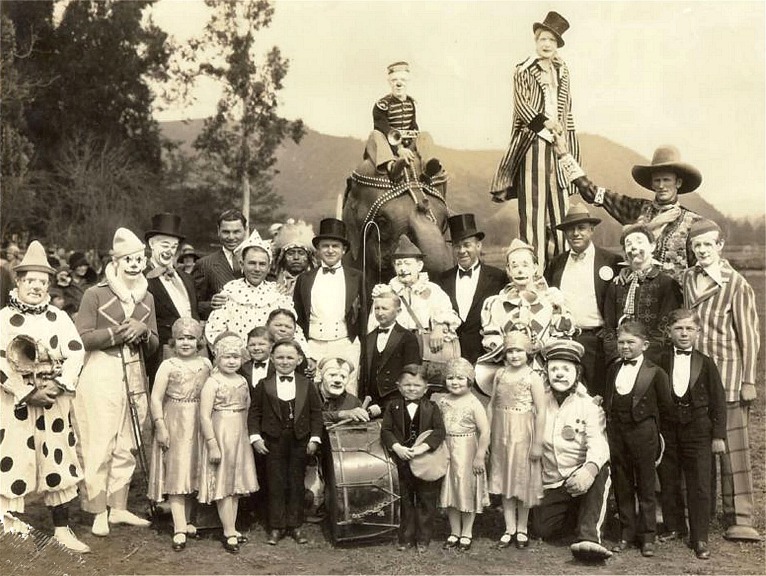 The Circus Comes to Tarzana Ranch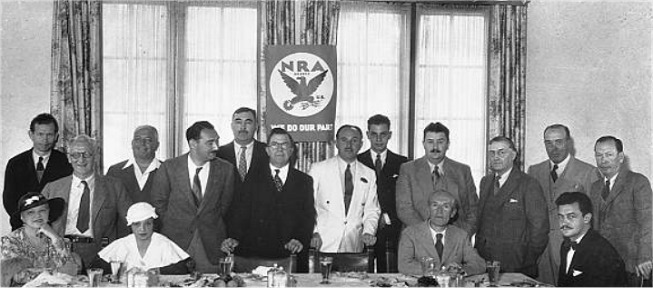 Edgar Rice Burroughs at a Meeting of the Authors' Association Inauguration
Standing, left to right, are Nunnally Johnston, Rob Wagner, John Russell, Lewis Browns, Horatio Winslow, chairman Rupert Hughes,
Jack L. Warner, Jack L. Warner, Jr., W.R. Burnett, Mark Lee Luther, Edgar Rice Burroughs and Frank Craven.
Seated, left to right, are Nina Wiloux Putnam, Vina Delmar, Upton Sinclair, and Preston Sturges.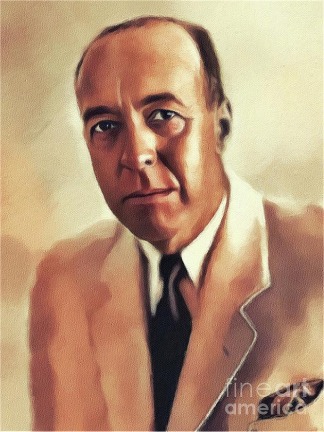 Painting from Esoterica Art Agency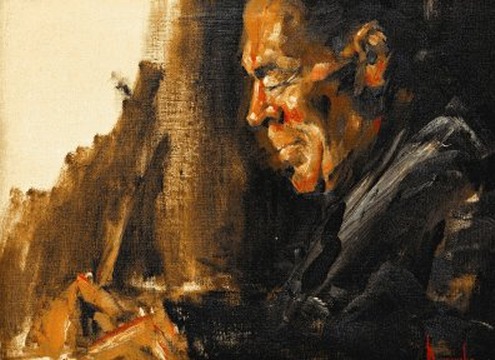 ERB ERB Painting by Son John Coleman Burroughs



.
ERB Companion Web Sites Created by Bill Hillman
www.ERBzine.com