Wikipedia Bio :
George Miller Dyott (6 February 1883 – 2 August 1972) was an American pioneer aviator and explorer of the Amazon.
Dyott was born in New York to a British father and American mother. He test piloted planes not long after the Wright brothers, and was one of the first pilots ever to fly at night. He was awarded his Royal Aero Club pilot's Certificate (Number 114) on the 17th August 1911.

Though less well known now, Dyott gained his licence soon after many of the most famous names of early aviation. Moore-Brabazon was the first to gain the newly devised certificate, on 8 March 1910 and Rolls, Grahame-White, Cody, Roe, Sopwith followed in that year, but de Havilland and Blackburn won theirs in 1911, only a few months before Dyott.

In the autumn of 1911 Dyott and Capt. Patrick Hamilton travelled to New York with two Deperdussin monoplanes, a two-seater and a single seater. They made an exhibition tour, stopping for a while in Nassau and in Mexico. A highlight, literally, of the Nassau exhibition was a night flight in the two seater, with Hamilton as passenger, carrying a searchlight powered from the ground via cables. In Mexico the two seater carried many passengers, including the Mexican Republic's President Madero. He later reported on the different flying conditions in hot climates, particularly the effects of thermals, rotating winds and the excitement of flying over forest fires.

After returning to the UK, he decided to design his own aircraft. This was known as the Dyott monoplane; after receiving and testing it, Dyott took it to the US in April 1913. He made a sixth month demonstration tour, flying for more than 2,000 miles at venues between New York and California. When he returned to the UK he flew it in the London-Brighton handicap of November 1913, but had to make an unscheduled landing.

After serving as a Royal Naval Air Service squadron commander during the First World War, he become an explorer and joined the Royal Geographical Society. In 1927, he was the second person to transverse the Amazonian "River of Doubt", in the footsteps of the 1913–14 Roosevelt-Rondon Scientific Expedition. Dyott wanted to verify Roosevelt's claim of discovering the river, for which there had been some doubt. In 1928 he mounted an expedition to search for the missing British explorer Percy Fawcett in the Amazon. Dyott found evidence he believed confirmed Fawcett had been killed by the Aloique Indians, but the strength of his evidence soon collapsed on closer scrutiny and the mystery of Fawcett's disappearance remained unresolved.

Related to the Fawcett expedition, during which Doyott was held captive by Indians and barely escaped with his life, Dyott published a book about his adventures called Manhunting in the Jungle (1930), and also co-wrote and starred in a 1933 Hollywood action film called Savage Gold. The book was later adapted to film as Manhunt in the Jungle (1958). In 1929 Dyott played himself in a documentary called Hunting Tigers in India, filmed in India on the A. S. Vernay expedition under the auspices of the American Museum of Natural History. It was billed as "the first all-talking nature picture" and was supposedly shown to First Lady Mrs. Hoover in the White House theater.

Dyott was active in the early years of aviation in South America too. He set-up a company which took and sold aerial-photographs as post-cards.

Dyott spent most of his life in South America but died in the City of his birth, New York, in 1972.
---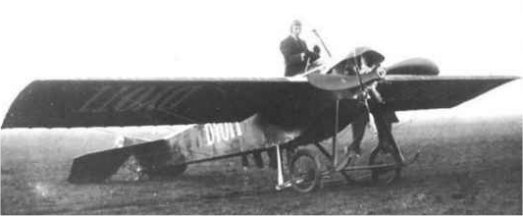 George Dyott and his Plane
Collection of Patrick Doherty
---
BIOGRAPHICAL NOTES
via email from Mark Dyott Son of George Dyott, 2006.02.22
Ref: http://earlyaviators.com/edyott1.htm
I should start by saying I can only remember seeing my father twice in my life, once when I was perhaps 3 years old at Merrick, Long Island and again when he was 89 years old at Babylon, Long Island.

He was born in New York City, February 6, 1883 to an American mother and English father and was raised at his father's English home in Lichfield, Staffordshire. He died on August 2, 1972 in Babylon, Long Island.

He was educated at Farraday House, I think London, but left before graduating to come to the United States and wound up at Westinghouse in Pittsburg around, I think, 1903-1904. He was laid off at some point and went to Long Island, where he had relatives, and that's where he became interested in flying. He flew from probably late 1910, when he teamed up with Henry Walden, until 1913, and then until the end of the war, this part in England, where he was a Squadron Commander in the Royal Naval Air Service. He designed two aircraft, one a monoplane which he flew at Hempstead and the other a twin-engine biplane for the war, which was never used as it was underpowered, although, I've been told, it was later used for mapping palm groves in the Congo. He gave up flying after the war and became an explorer in Africa and India, but mostly in South America. During the 1920's, he was contracted to follow Teddy Roosevelt's Amazon "River of Doubt" trip notes to confirm TR actually made that trip, and subsequently was contracted to search for missing English explorer Colonel Percy Fawcett in the Matto Grosso jungle of Brazil. He also investigated possible air routes across the Andes in Peru and trapped wild animals in India, which he donated to the Bronx Zoo. He wrote four books related to his adventures, one of which was "adapted" by Warner Brother's for a movie, released in 1956. He lived most of his later life in the mountains above Quito, Ecuador, until he returned to live with my mom in Babylon around 1971.

As a pilot, he was just one of many pursuing that interest in the early 1900's. However, he was involved in a couple of incidents of interest. In the fall of 1911, he flew his Deperdussin monoplane with a friend Patrick Hamilton as passenger at night in total darkness, using a searchlight mounted on the plane, certainly one of the first to try night flight. I have a photo of the plane showing the light. Subsequently, he travelled to Mexico with the Moissant interests for an air show, and while there, took up president-elect Francisco Madero, the first acting head of state to fly in an airplane (TR flew in, I think, 1910, but was not in office). As an aside, a fellow pilot on that Mexico trip, Harriet Quimby, died a year later during an air meet at Boston, and sixty years later, my dad was buried no more than a hundred yards from her gravesite at Valhalla, New York)

I have several photos including one in the Walden monoplane but am not yet up to speed on the scanning and mailing process, so that will have to wait. If you have an interest, the Smithsonian has in their archives a writeup on my dad marked "From the Biographies of Harold E. Morehouse", never published, which was shown to me by Tom Crouch and expands a bit on what I've presented above.
This is a bit more than you wanted, I'm sure, but I hope it's still of interest.