Official Edgar Rice Burroughs Tribute and Weekly Webzine Site
Since 1996 ~ Over 15,000 Web Pages in Archive
Presents
Volume 6278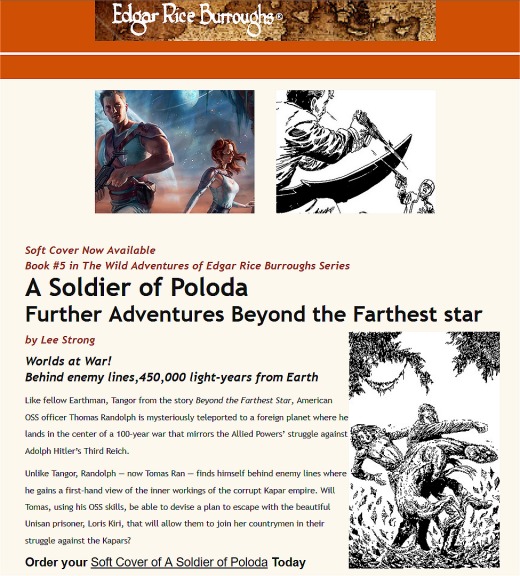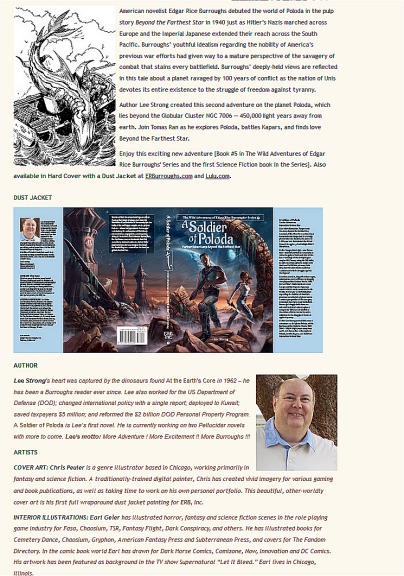 What lessons can be learned from
the pencil sharpener salesman from Chicago?
By Alex Silverman
Ref:

September 1st marked what would have been the one hundredth and thirty-ninth birthday of American writer and businessman Edgar Rice Burroughs (1875-1950). As the author of some seventy-three novels, Burroughs is remembered as the father of both Tarzan of the Apes and John Carter of Mars.

Edgar Rice Burroughs dreamed of adventure. His stories painted protagonists lost in foreign and exotic worlds, fighting against herculean odds for honor and for love. And yet, the majority of Burroughs' life was markedly bland. Though he served as a private in the Seventh U.S. Cavalry, Burroughs never saw action while serving in the military. And according to his biography on egarriceburroughs.com, despite his request to "chase the Apaches" at Fort Grant in the Arizona desert, Burroughs "never caught up with them." Moreover, while Burroughs built an empire from stories based in African jungles, he never even set foot on the continent. A self-described average Joe, Burroughs wrote his first novel under the nom de plume "Normal Bean" (his editor, failing to realize the intention, corrected it to Norman Bean). For most of his life, Burroughs fell significantly short of the adventure he so cherished—of the adventure his protagonists embodied. In Tarzan Forever, John Taliaferro quotes Burroughs as once admitting to an editor, "All the interesting things in my life never happened."

Even his path to writing was more mundane than his success would suggest. It was only after a series of failures and poor business ventures—when he found himself middle-aged, unemployed, and with three hungry mouths to feed—that Burroughs accepted a job selling pencil sharpeners. In a 1929 essay "How I Wrote the Tarzan Books," published in the Washington Post & New York World Sunday Supplement The World Magazine, Burroughs recounts, "I was thirty-five and had failed in every enterprise I had ever attempted." Out of sheer desperation, Burroughs began to write. "If people were paid for writing rot such as I read in some of those magazines," Burroughs proclaimed, "I could write stories just as rotten."

His first novel (now know as A Princess of Mars) earned him $400. His second attempt was a flop, rejected from publication. His third changed history. At thirty-six years of age, the pencil sharpener salesman from Chicago published only his second story. Between the pages of the October 1912 issue of The All-Story, Tarzan first met Jane, and an icon was born. Burroughs, out of necessity, had become a writer.

Whatever Burroughs lacked in experience or training, he made up for in raw creativity. Over the next several decades, Burroughs would pen almost one hundred stories. Eleven of which would occur on the surface of Mars, six at the center of the Earth, five on the planet Venus, and twenty-three of which would return to the jungles of Africa and to the king of the apes. But it wouldn't stop there. In fact, forty-one films and fifty-seven one-hour television episodes would spawn from the Tarzan mania (Tranzania?), making Tarzan the first international pop-culture hero.

Yet, despite this incredible success, discontent and difficult times would plague Burroughs. Burroughs once told the Los Angeles Times, "I don't think my work is 'literature,' I'm not fooling myself about that." He added that writers like him were in "the same class with the aerial artist, the tap dancer, and the clown." Jest aside, his work was repeatedly, and entirely, rejected by the American cannon, and he was left reliant on the penny-per-word payment of pulp fiction.

"Even in years when his income exceeded one hundred thousand dollars—most years it was far less—his appetites and expenses always seemed to leave him cash poor," writes John Taliafero in Tarzan Forever. Indeed, after two expensive divorces, Burroughs found himself alone in a cramped bungalow in Niumalu, Hawaii, once again struggling to make ends meet. Severe depression and illness shrouded Burroughs. According to Taliafero, Burroughs "became a virtual shut-in… talking to no one for days. An old bladder problem flared up, and he was hospitalized. He suspected he was dying… He might easily have perished," when he was saved by—of all things—the bombing of Pearl Harbor.

The attack near his home became a watershed moment for Burroughs, and at 66 he was invigorated by a sense of purpose. Burroughs rallied to become America's oldest correspondent to cover WWII, where he finally found the action and adventure he desired, living up to the feats of the characters he wrote about.

From a Walter Mitty-esque pencil sharpener salesman, to one of the greatest popular literature minds of our time, Burroughs' significance remains contested. Burroughs has ignited imaginations of countless young readers, transporting them to the jungles of Africa, the planes of Mars, the center of the Earth, and to the surface of Venus and back again, giving them a thirst for adventure and opening minds to new ideas and worlds of possibility. Before J.K. Rowling, George Lucas, or even Walt Disney, Burroughs captivated a generation. He inspired writers, scientists, and intellectuals like Jane Goodall, Carl Sagan, and Ray Bradbury.

He may have never soared through the "middle terraces" of the African bush like Tarzan, and his war correspondence can not compare to John Carter's Martian escapades, but Burroughs does live up to his protagonists. In the Paris Review, Bradbury goes so far as to credit Burroughs as the most influential writer of all time. "By giving romance and adventure to a whole generation of boys," Bradbury asserts, "Burroughs caused them to go out and decide to become special." And that achievement, is truly magnificent. An influence too great to be measured, Burroughs' impact is—like his protagonists—larger than life.

So to the father of Tarzan and John Carter, for captivating the thinkers of our time, "Happy-belated Birthday, Mr. Burroughs."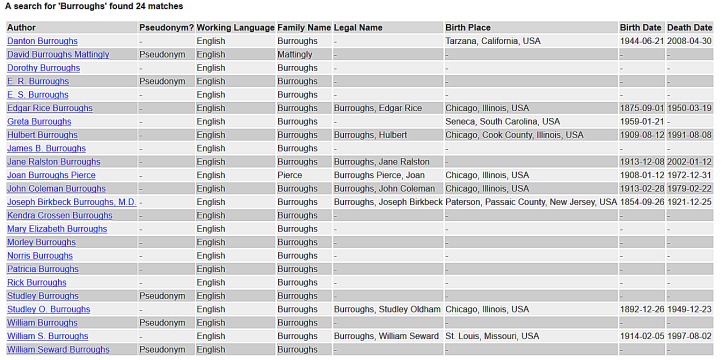 Name Search for "Burroughs"
http://www.isfdb.org/cgi-bin/se.cgi?arg=Burroughs+&type=Name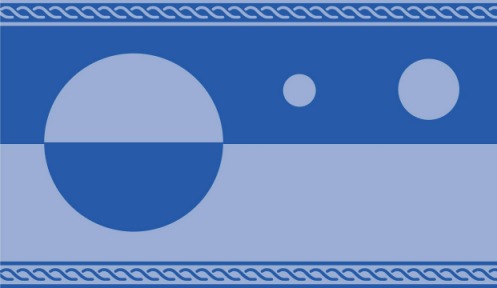 Helium Flag from the film: John Carter (of Mars)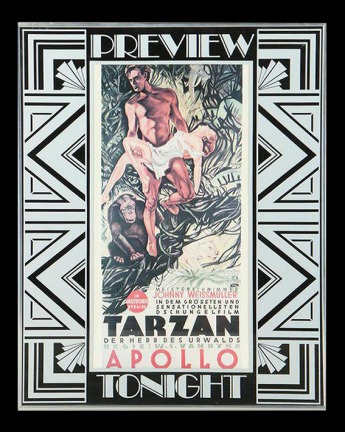 1932 Lithograph Tarzan Movie Poster by Atelier Konig Weninger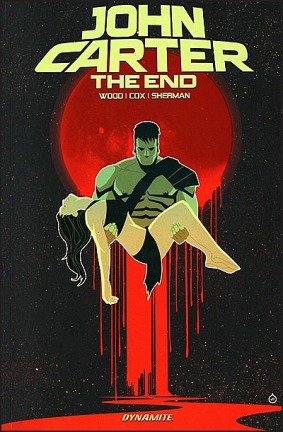 Doesn't sound like Burroughs to me.
Introducing a John Carter story like you've never seen before,
from co-writers Brian Wood (Star Wars, DMZ, Northlanders) and Alex Cox (Adventure Time),
joined by artist Hayden Sherman (Civil War II: Kingpin).
For USD 19.99
Centuries have passed and time has taken its toll on Mars. Conflict burns across the landscape.
A war of supremacy and genocide at the hands of a brutal despot has brought the planet to the edge of collapse.
A search party has finally located an aged John Carter and Dejah Thoris,
living in quiet seclusion on a desert moon, in perpetual mourning for their lost son.
How could they be Mars' last hope?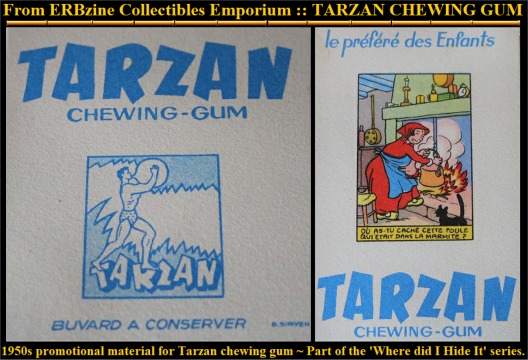 https://www.theguardian.com/books/gallery/2017/jul/19/paleoart-the-strange-history-of-dinosaurs-in-art-in-pictures

Dorothy Dalburg was a close friend of Joan Burroughs Pierce and the Burroughs family.
When her marriage started to dissolve
she leaned upon Ed and the Burroughs family for support.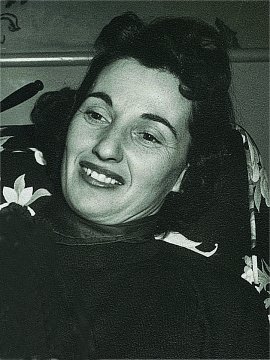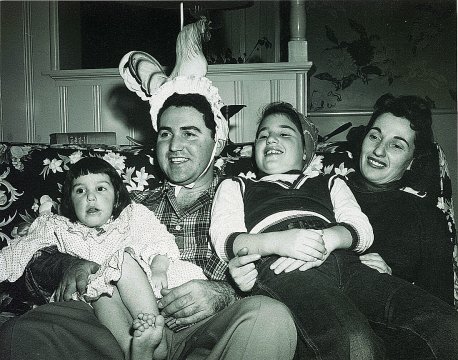 Dorothy Dalburg and family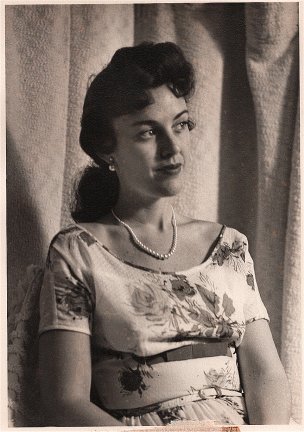 Dorothy - A Close Friend of ERB
1945: April 13: LETTER to Dorothy Dahlberg. Obviously a romance is blooming.
http://www.erbzine.com/mag27/2749.html
ODDS AND SODS
". . . Tarzan was one series written by Edgar Rice Burroughs, one of my favorite authors. We have discussed various writing styles in the Creative Writers group and Burroughs' style was and remains, one of my favorites. He didn't follow a single character through the story line, but followed the protagonist, antagonist and usually at least one other person or group until the climatic meeting of all involved. As the story progressed, each of these story lines overlapped and blended to show the synchronicity of the plot. It was a type of writing that was complicated but fast paced. If you haven't read the Tarzan series of books, please do. You will be delighted. . . ."
http://www.nevadadailymail.com/story/2291823.html
Added art from our ERBzine.com Paul Privitera Galleries
http://www.boredpanda.com/disney-princesses-reimagined-as-modern-girls-anoosha-syed/
I Illustrated Disney Princesses As Modern Day Girls Living In The 21st Century
Hi, I'm Anoosha. I'm a children's book illustrator and character designer for animation. I love Disney princesses, and in my spare time I created a series of digital illustrations of what I imagine these girls would be like as 21st century teens/young adults. I tried to be accurate to their personalities, writing little backstories for each character. I also put little homages to their movies, can you spot them all?


Jane Porter had just graduated from Central St. Martins with a scientific illustration degree when her father surprised her with an incredible opportunity. He wanted Jane to assist him in his research of African gorillas in the Congo rainforest for the rest of the year. It was one thing to spend your weekends sketching animals at the zoo, but to leave her life in London and go the the dangerous depths of the jungle where she'd be face-to-face with ferocious beasts and the possibility of being lost forever and who knows what else… It was reckless and dangerous, to say the least. She couldn't wait.

http://hombredebronze.blogspot.ca/2016/08/roy-thomas-habla-de-su-trabajo-en-la.html
An interesting interview with Roy Thomas. Only some of his comments are in English but there is some good artwork included.
I can't say that my writing in the current two strips I do for ERB, Inc., is particularly influenced by any writers other than Burroughs and, indirectly, Stan Lee.
The feel of the early Foster-drawn strips, whoever wrote them, is part of what I strive for in TARZAN in particular.
As for art, I'm a fan of Foster's work on TARZAN, as Buscema was... but I also like Hogarth
(whom Buscema professed to despise artwise).
Russ Manning I liked at the time to a great extent, but it always seemed a bit too tame to me... too slick, bordering on lifeless.

https://www.facebook.com/strangeworldsofERB/


ERB Youtube Bios
https://www.youtube.com/watch?time_continue=43&v=riPMXTSgEMA
Remembering Edgar Rice Burroughs
This video clip was produced by Michael D. Sellers and Mark Linthicum for the John Carter Files (www.thejohncarterfiles.com) and Edgar Rice Burroughs Inc and was first presented at the Tarzan-John Carter Centennial Celebration on August 18, 2012. It is part of a longer documentary-in-progress entitled "The Life and Mind of Edgar Rice Burroughs".
Most of the stills are featured at www.ERBzine.com
https://www.youtube.com/watch?v=9VP9s7wBwVs
Edgar Rice Burroughs 1875-1950
A nostalgic slide show remembering the old master, Edgar Rice Burroughs, on what would have been his 137th birthday, September 1, 2012. Burroughs created Tarzan of the Apes, John Carter of Mars, Carson of Venus, and countless other fantastic worlds and compelling heroes. Featured portrait by Don Marquez (www.cartunes.com) plus other great artists from Burroughs' era -- Franklin Schoonover, J. Allen St. John, and John Coleman Burroughs.
Most of the uncredited stills are featured at www.ERBzine.com
https://www.youtube.com/watch?v=QC0De1Z3QVQ
100 Years In The Making
Andrew Stanton ~ Chabon ~ etc.
Short documentary about Edgar Rice Burroughs' Barsoom stories, and the efforts people have made for a century to get them on screen. From the John Carter DVD

https://www.youtube.com/watch?v=4K2yDm-yvcQ
Everything Wrong With John Carter In 15 Minutes Or Less
John Carter is based on a beloved novel, had a huge budget, and was directed by one of Pixar's best. And yet it's still surprisingly sinful given those facts.
(Contrived and Forced ~ Unfair Cheap Shots ~ Wrong and Misinterpreted Facts)

Scott Tracy Griffin
shared this information on the Web
I spoke with Ula's (Herman Brix pronounced her name "Yew-la" in our interview) son years ago and he confirmed the biographical facts you mentioned above. Dearholt began romancing her when she was playing the Mayan princess in the putative "documentary" "Adventure Girl" (1934), shot in Guatemala. The RKO film purported to be the true-life adventures of Joan Lowell, based on her book "The Cradle of the Deep" (Simon & Schuster, 1929), which recounted her adventures as a child aboard her father's schooner, the "Minnie A. Caine". Since Holt was a family name and Ashton's stage name, he was probably responsible for Ula's stage name.
Ula was born Florence Eugene Watson on May 18, 1915 in Los Angeles, California. After Dearholt's untimely death at age 48, she married William Anderson Gleason (Feb. 9, 1912-June 6, 1986). They had two children, a daughter and a son. She died in Clay County Florida on January 18, 1982, and was buried in Oakwood Cemetery in Charlottesville City, Virginia next to her husband. Her gravestone lists her name as Jewel Watson Gleason:
Ashton Dearholt
http://www.imdb.com/name/nm0213151/bio?ref_=nm_ov_bio_sm
I had correspondence with Ula Holt's daughter a few years back which has since been lost on in a computer hard drive crash.
However, there is information on Ula
https://www.findagrave.com/cgi-bin/fg.cgi?page=gr&GRid=55364122
Birth: May 18, 1915
Los Angeles County
California, USA
Death: Jun. 6, 1982
Clay County
Florida, USA
Jewel Watson Gleason was born Florence Eugene Watson on May 18, 1915 in Los Angeles, California. As an actress, she was professionally known as Ula Holt.
In the 1930s, Jewel achieved fame for her role as Ula Vale in The New Adventures of Tarzan.
Jewel married twice, first to American actor Ashton Dearholt, and secondly to William Anderson Gleason. She changed her name from Florence Watson to Jewel Gleason following her marriage to William. She had two children with William, a daughter named Catherine Gleason and a son named Dorian Anderson Gleason.
Family links:
Spouses:
Ashton Dearholt (1894 - 1942)
William Anderson Gleason (1912 - 1986)*

A view of historic Oakwood Cemetery, Charlottesville, Virginia
http://www.cnn.com/2010/WORLD/africa/06/21/kingdom.ife.sculptures/
Editor's note: The Kingdom of Ife sculptures are currently on display at the British Museum in London until 4th July and will move to the United States for a nationwide tour from September, starting at The Museum of Fine Arts, Houston, Texas.
London, England (CNN) -- A hundred years ago when German explorer Leo Frobenius visited West Africa and came across some sculpted bronze heads and terracotta figures, he was sure he had discovered remains of the mythical lost city of Atlantis.
He refused to believe that the sophisticated and ornately carved bronze sculptures were made in Africa.
In his book, Voice of Africa, Frobenius wrote: "Before us stood a head of marvellous beauty, wonderfully cast in antique bronze, true to the life, incrusted with a patina of glorious dark green. This was, in very deed, the Olokun, Atlantic Africa's Poseidon."
"I was moved to silent melancholy at the thought that this assembly of degenerate and feeble-minded posterity should be the legitimate guardians of so much loveliness," he added.
Frobenius was referring to the people who lived in the Kingdom of Ife and whose artists, in fact, created the sculptures over the course of some four centuries. Leading art experts believe they are among the most aesthetically striking and technically sophisticated in the world.
The Ife kingdom was believed to have flourished from the 12th to the 15th centuries in the lush forests of the lower Niger in West Africa in what is today the south western region of Nigeria.
Frobenius' assertions helped reinforce long held assumptions of African art as primitive and inferior to European art.
The quality of the objects continues to astound and particularly the objects that have never been seen before."
--Neil Macgregor, director British Museum
RELATED TOPICS
Nigeria
Africa
The British Museum
Sculpture
However, 30 years later, Europeans were forced to revise these previously held assumptions when 18 brass and copper sculptures were discovered in the Ife kingdom. The works were later brought to London, where they were enthusiastically received.
A 1948 article in the Illustrated London News was headlined: "African art worthy to rank with the finest works of Italy and Greece" and "Donatellos of medieval Africa."
As critic Michael Glover notes in the UK's Independent newspaper, "At the same historical moment that Andrea del Verrocchio was doing his wonderfully painstaking, high-Renaissance drawing of a female head, anonymous artisans in Ife were working with brass, bronze, copper and terracotta to produce a series of exquisite heads that are not only the equal of Donatello in technical brilliance, but also just as naturalistic in their refinement. So much for African primitivism."
Now, a worldwide touring exhibition is bringing the show to modern audiences in the first-ever show dedicated to the Ife sculptures.
The exhibition features more than 100 bronze, terracotta and stone sculptures, ranging in date from the ninth to the fifteenth centuries.
Many of these have never been on display outside Nigeria. Most of the works are on loan from the Nigerian National Commission for Museums and Monuments.
The sculptures are currently on display at the British Museum in London until 4th July and will move to various states in the United States from September.
According to Neil Macgregor, Director of the British Museum, there was a conscious effort to display the Ife sculptures at the same time as an exhibition of Italian Renaissance drawings at the museum because he wanted to highlight the "relationship between Nigerian culture and the rest of the world."
"We wanted to make the point that nobody, when they learn European art history, studying Italy and Renaissance in the fourteenth, fifteenth centuries, is taught that at exactly the same time in West Africa, artistic production of the same level and the same quality is going on," he said during a talk on Nigeria at the museum.
The sculptures depict human figures from a cross-section of Ife society and provide a fascinating insight into local customs and beliefs of the time.
However, not much is known about the origins of the Ife casts or who they were made for or for what purpose.
Macgregor said: "This is a history that is still very much in the making. And it's not, of course, just the history of Ife. The bronze casting world of West Africa is an astonishingly large and rich one.
"The quality of the objects continues to astound and particularly the objects that have never been seen before," Macgregor continued. "On any view they are a masterpiece, not just of observation but of sculpting and casting."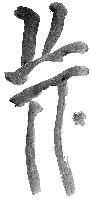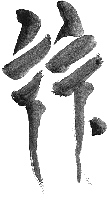 BILL HILLMAN
Visit our thousands of other sites at:
BILL AND SUE-ON HILLMAN ECLECTIC STUDIO
ERB Text, ERB Images and Tarzan® are ©Edgar Rice Burroughs, Inc.- All Rights Reserved.
All Original Work ©1996-2017 by Bill Hillman and/or Contributing Authors/Owners
No part of this web site may be reproduced without permission from the respective owners.