Official Edgar Rice Burroughs Tribute and Weekly Webzine Site
Since 1996 ~ Over 15,000 Webzines and Webpages In Archive

Master of Imaginative Fantasy Adventure
Creator of Tarzan® and "Grandfather of American Science Fiction"
Volume 5904
---

THE PHARAOH'S DAUGHTER ~ 1933.01.15

---

When all had departed, Erich Von Harben still lay unconscious on the staircase leading to the apes' pit. And Nikotris, the daughter of the pharaoh, saw him. Tenderly she knelt beside him and found that he still lived. At her command a litter was brought and Von Harben was carried to the great outdoor hospital.

That night Nikotris prayed to Peneter-Deva (the planet Venus) to make the stranger well. Rapidly he recovered and rapidly he learned to talk in the Egyptian to the fair Nikotris who came daily to see him. With her aid he learned to decipher the hieroglyphics that told the strange story of her people.

Meanwhile Tarzan, who had been brought into the secret confines of the temple, saw the high priest pour the burning pitch into an opening in the pavement. Below in a dungeon prisoners were chained. When the burning pitch flamed down upon one of them. . . the prisoner heard the high priest cry, "So the gods punish traitors!" But Tarzan understood not and he followed the high priest until. . . the high priest suddenly knelt. Opened a door in the floor, and pointed. Tarzan drew back at what he saw.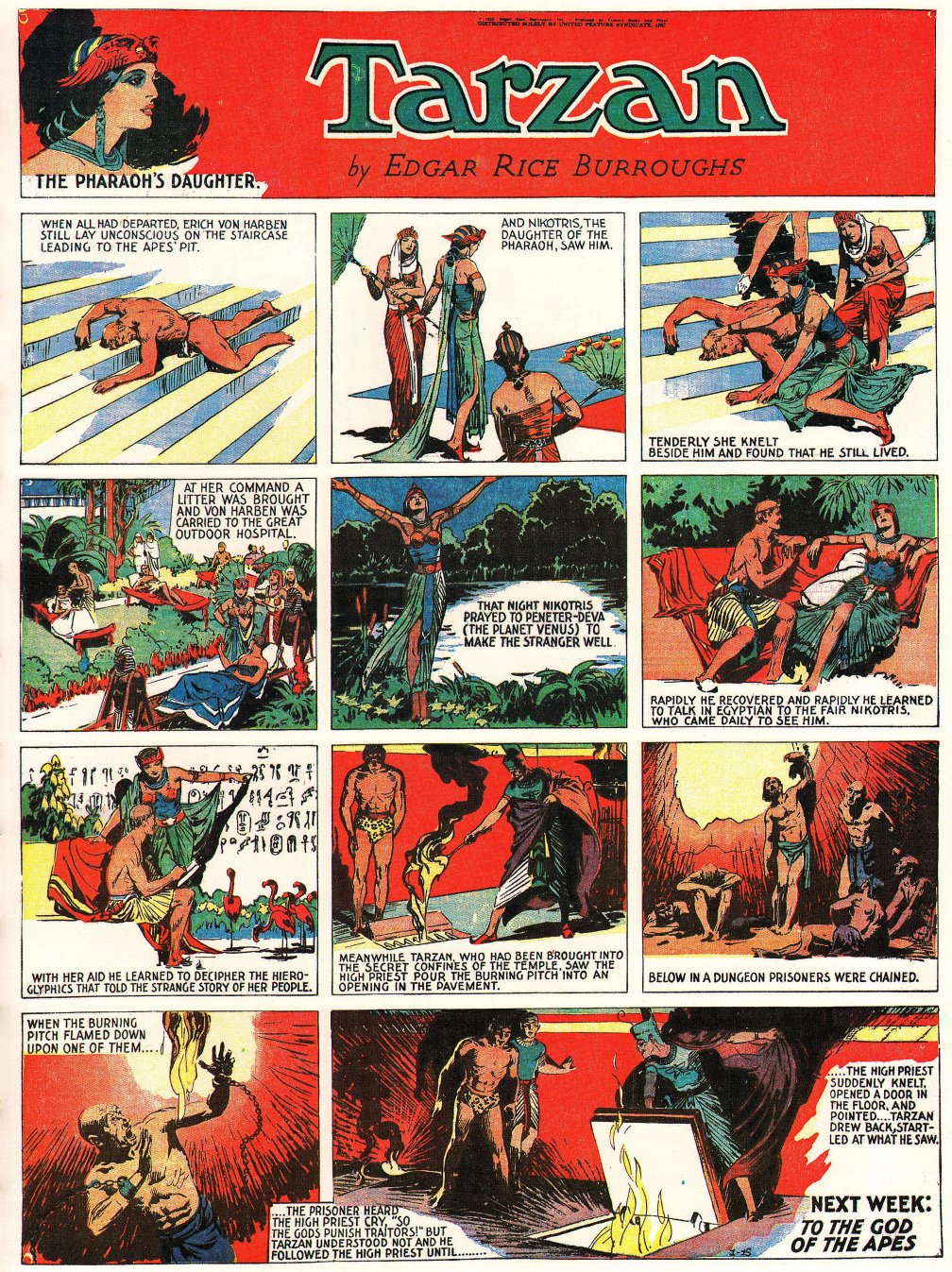 The strips in our ERBzine series are small samples of the giant supersize 15" x 20" reprints now available from Dark Horse Books.

Each hard cover volume of Dark Horse's comprehensive collections of Hal Foster's Tarzan Sundays reprints over 120 strips on high-quality paper and in eye-popping color, replicating their appearance back in the 1930s when they were brand new!

Featuring historical essays on Tarzan and Foster, these astonishing volumes are a must for every collector!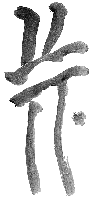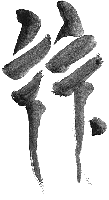 BILL HILLMAN
Visit our thousands of other sites at:
BILL and SUE-ON HILLMAN ECLECTIC STUDIO
ERB Text, ERB Images and Tarzan® are ©Edgar Rice Burroughs, Inc.- All Rights Reserved.
All Original Work ©1996-2016 by Bill Hillman and/or Contributing Authors/Owners
No part of this web site may be reproduced without permission from the respective owners.