.

Official Edgar Rice Burroughs Tribute & Weekly Webzine Site
Since 1996 ~ Over 15,000 Webzines and Webpages In Archive

Master of Imaginative Fantasy Adventure
Creator of Tarzan® and "Grandfather of American Science Fiction"
Volume 7093
RUSS COCHRAN
(1937.07.03 - 2020.02.23)
I. REMEMBERED BY THE FRAZETTAS
www.facebook.com/FrazettaArtMuseum
---
Russ Cochran Portrait by Frank Frazetta
Russ Cochran Letterhead by Frank Frazetta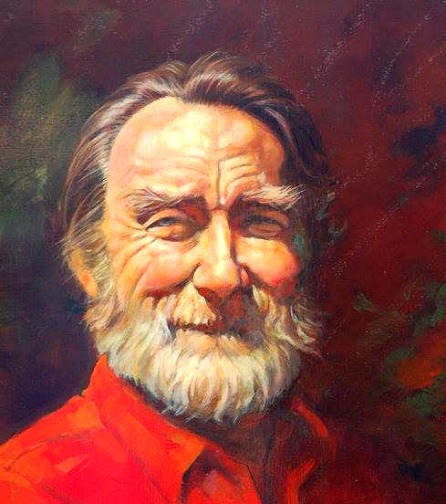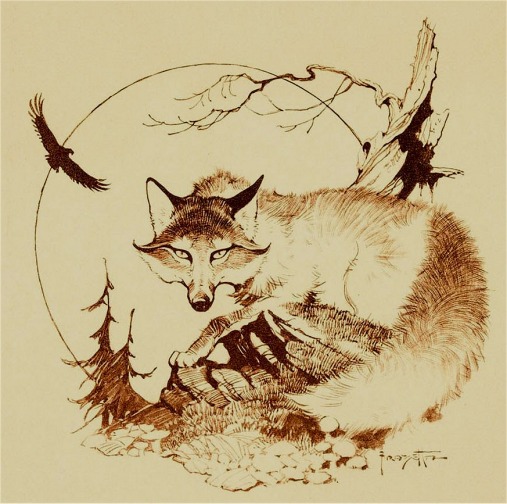 Russ was one of the first close friends of my parents and quickly earned their respect with his over-the-top quality reproductions and books that he published in a small town in Iowa. Russ had a great eye for quality artwork, and at the time (around 1971) my father was just beginning to make a name for himself; the value of his work was quickly rising and Russ didnít hesitate to drive out to our Pennsylvania farm from Iowa to introduce himself to my parents.

After some time he was entrusted with thousands of dollars worth of my father's original pencil drawings and pen and ink work to take to conventions around the country which he would receive a commission for. Commonly seen spread around his table were Johnny Comets selling for $25 among other small quality pen and inks between $50-$125, and he did this a few times a year. When he returned with little-to-no originals left and a bag of cash, mom and dad not only paid him his dues, but threw in one or two original sketches for his hard work and honesty.

He drove out to PA a few times a year with his guitar to play and sing songs on our front porch overlooking the beautiful lake. He introduced me to Dr. Pepper and Snyder's pretzels-- his snacks of choice during the long drive out from Iowa. He talked my Mom into splitting the cost of an Iowa corn fed rack of beef, which were still the most tender steaks I've ever had.

He was an innovator in the world of publishing, printing incredible quality books around famous writers and artists that sold in excess of $750, which at the time you could almost buy a new Volkswagen for. Many thought he was crazy for doing so, but in the end he proved that quality will always have a market for top end collectors. He made numerous lithographs signed by my father along with remarques added later if the collection did not do as well as planned. Everything he produced with my father's work commands top dollar today and is sought after by Frazetta fans around the world.

He will be dearly missed by myself, my immediate family, and anyone else who knew him personally or professionally. I will cherish the fond memories I had with him forever.

~ Frank Frazetta Jr.
Frank working on a painting with Russ' chimp, Sammy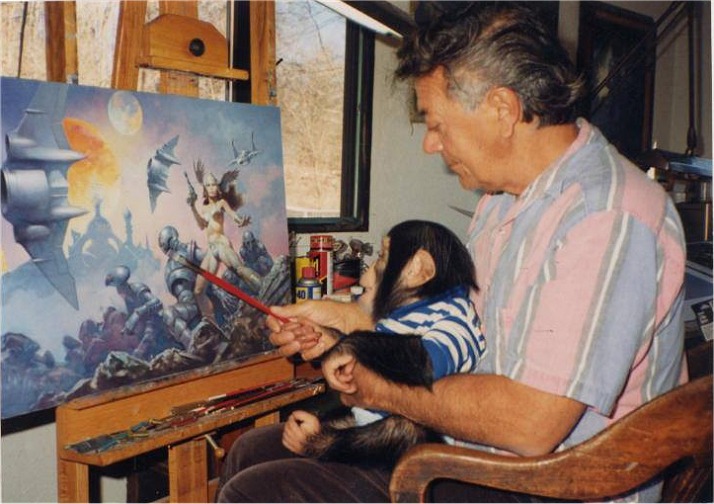 II. THE ERBzine RUSS COCHRAN GALLERY
Compiled by Bill Hillman


Russ Cochran (1937.07.03 - 2020.02.23) was a long-time supporter of all things Burroughs and had published spectacular volumes of interest to all ERB fans. Of special note is
his 3-volume set -- ERB: Library of Illustration and more recently Buddy Saunders' "Martian Legion"

After earning his doctorate in physics and mathematics at the University of Missouri and teaching for ten years, Russ made a sudden and impulsive right turn, resigning his tenured university position to devote himself to publishing books for collectors. Russ's first publishing venture was The Complete EC Library, consisting of 65 hardcover collections, in 16 slipcased sets, the only complete reprinting of a whole line of comic books from the 1940s and 1950s.

Following his visit to Edgar Rice Burroughs, Inc., in Tarzana where Danton Burroughs showed him the many ERB-related paintings and drawings, his first thought was that all Burroughs fans should be able to see this artwork. This led to his publishing the three-volume Edgar Rice Burroughs Library of Illustration. Following this were books on guitarists Chet Atkins and Les Paul. His next projects included collections of Sunday comic pages: Gasoline Alley and Alley Oop. His most recent project is publishing of the gigantic and lavishly illustrated ERB-related book by Buddy Saunders: The Martian Legion.

Russ had given Danton a copy of the book he wrote on Chet Atkins -- now a very rare book that sells for over $300. I had a great time leafing through and reading Dan's copy which he treasured. In fact, he treasured it so much that I couldn't talk him out of it -- but I plan to get a copy somehow, someday :). I've been a longtime fan of Chet's -- a Chet Atkins Gretsch model guitar was the first expensive guitar I bought back in the 1962. I later met with Chet in his RCA Nashville office. I've corresponded with Russ and we were Facebook friends, but sadly never had a chance to meet with him. ERB fans owe him a lot.

Library of Illustration
www.erbzine.com/mag33/3348a.html
The Martian Legion
www.ERBzine.com/legion
Russ Cochran: Major ERB Music Publisher - with Frazetta Portrait
www.ERBzine.com/cards/writers/russcochran.jpg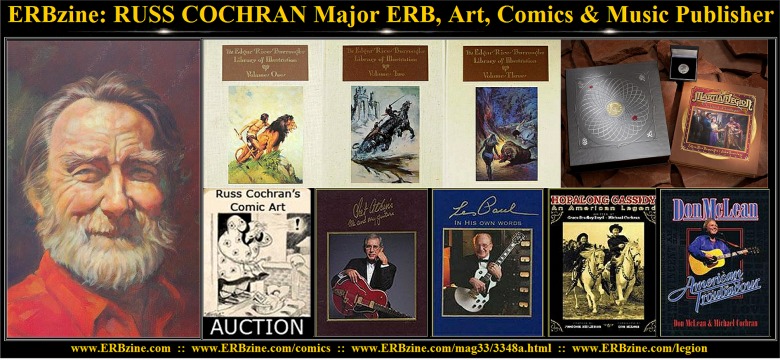 The ERB Library of Illustration by Russ Cochran
More about this spectacular three part set in ERBzine 3348a
http://www.erbzine.com/mag33/3348a.html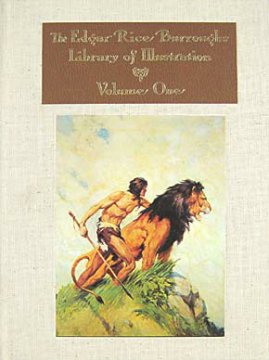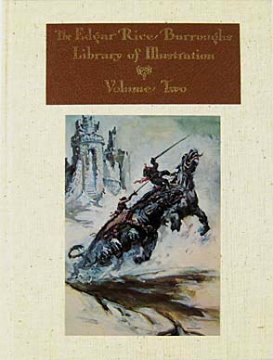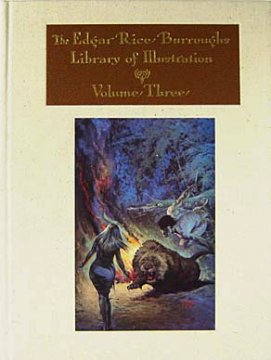 Russ and Baby Sammy :: Russ and Brother in a Nashville Chet Atkins Parade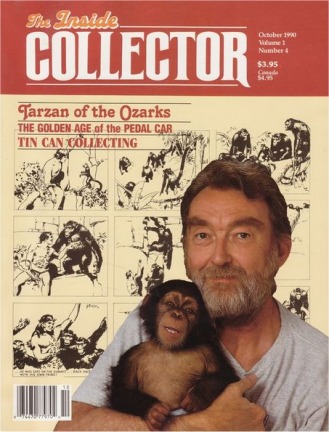 .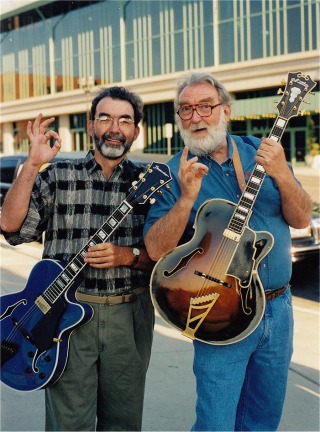 Denny Miller with Mr. and Mrs. Cochran :: Denny ~ Rudy Sigmund ~ Russ Cochran
From the Rudy Sigmund Collection ~ ERBzine 5628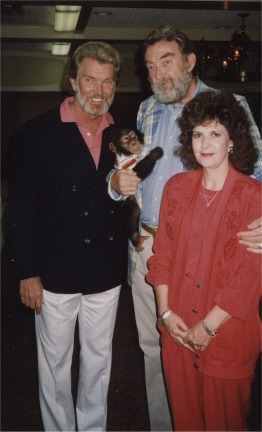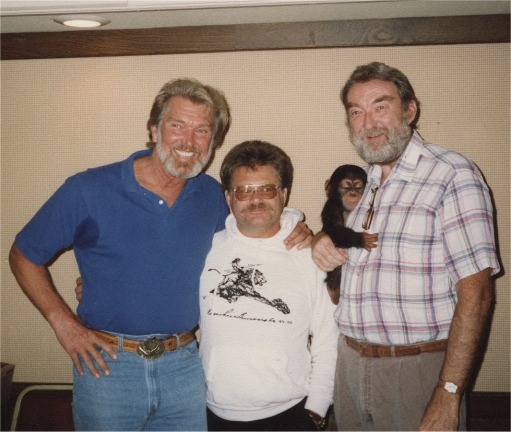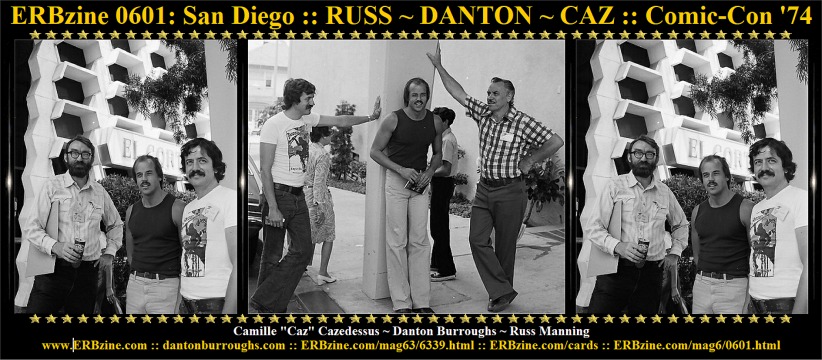 ERBzine.com
Presents
The Fantastic Worlds of Edgar Rice Burroughs
ERB Companion Sites Created by Bill Hillman
| | | | |
| --- | --- | --- | --- |
| Tarzan.com | tarzana.ca | DantonBurroughs.com | Tarzan.org |
| BurroughsBibliophiles.com | JohnColemanBurroughs.com | Tarzan.com/tarzine | JohnCarterOfMars.ca |
| www.erbzine.com/edgarriceburroughs | Weekly Webzine | Weekly Webzine | Pellucidar.org |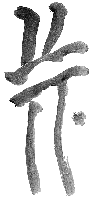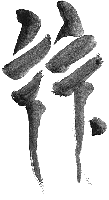 BILL HILLMAN
Visit our thousands of other sites at:
BILL and SUE-ON HILLMAN ECLECTIC STUDIO
ERB Text, ERB Images and Tarzan® are ©Edgar Rice Burroughs, Inc.- All Rights Reserved.
All Original Work ©1996-2020 by Bill Hillman and/or Contributing Authors/Owners
No part of this web site may be reproduced without permission from the respective owners.