Official Edgar Rice Burroughs Tribute and Weekly Webzine Site
Since 1996 ~ Over 15,000 Web Pages in Archive
Presents
Volume 7041


ERBzine ARCHIVE UPDATES
Plus
ERB NEWS CLIPPINGS SERIES
Culled from newspapers in the US, Canada, UK and Australia
From over the past 100 years
Take the Challenge:
How many factual errors can you find in the reporting :)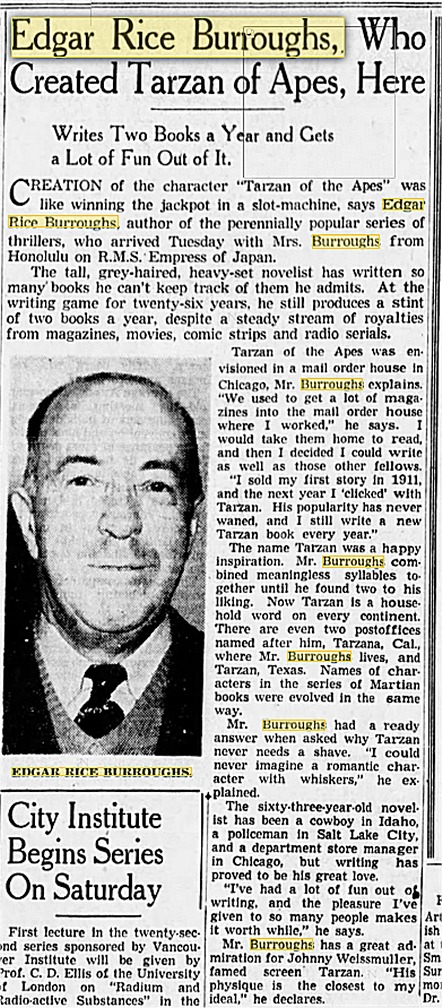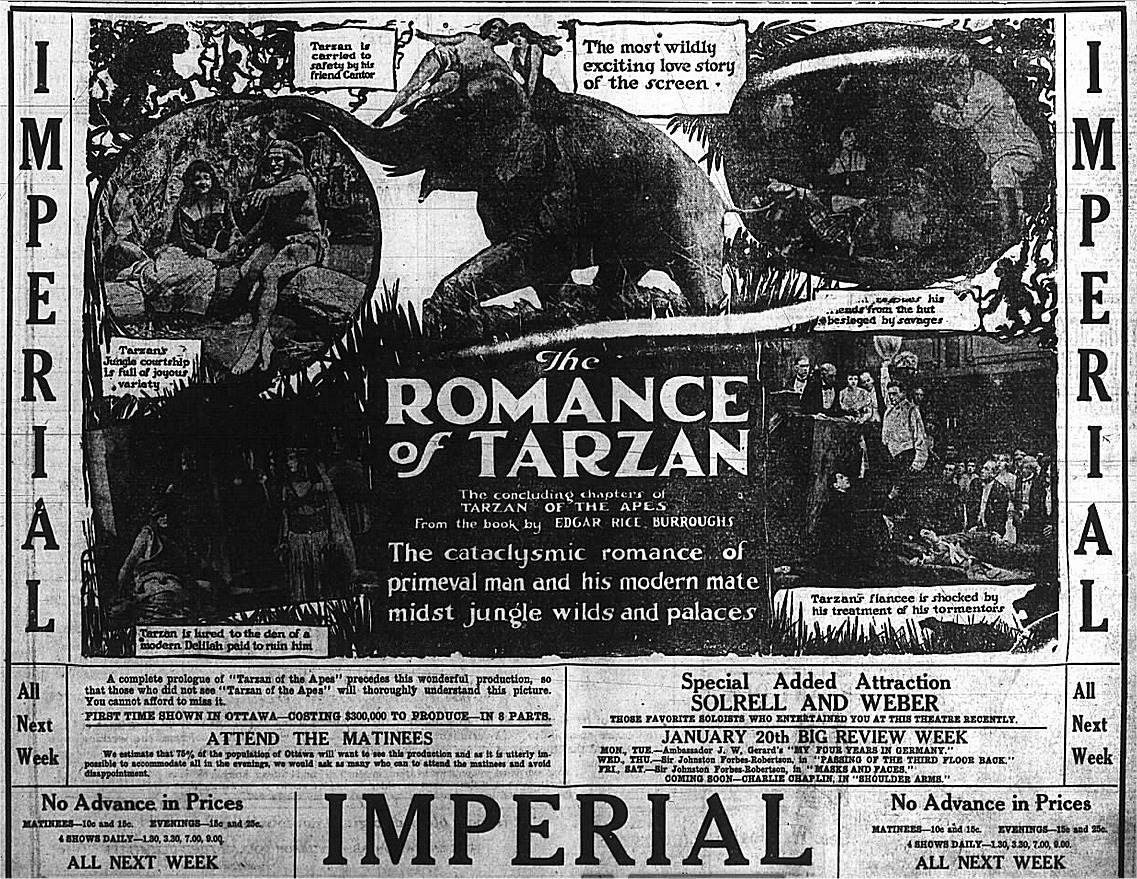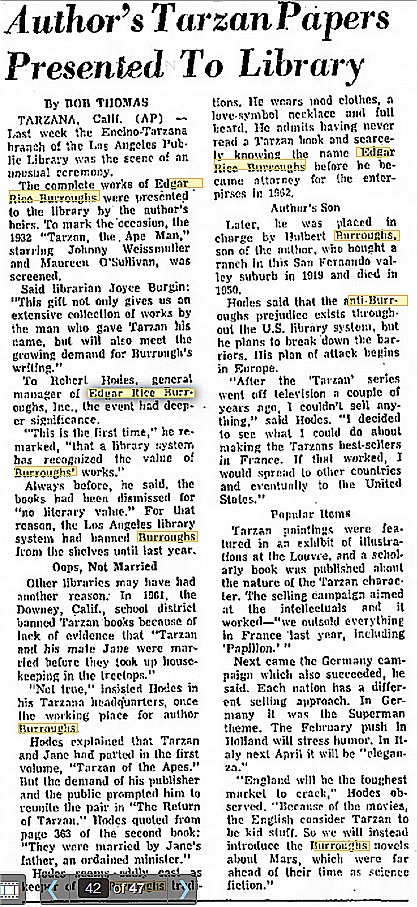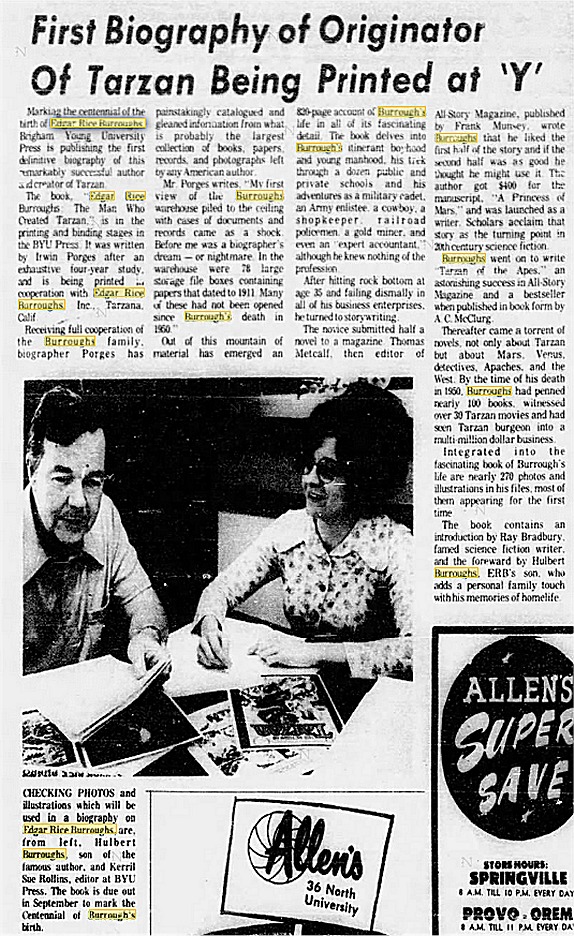 ERBzine Archive Updates
We are constantly going through our archives
to tweak and add/revise text and links. . .


POSTER COLLAGES (click)

ERBzine Archive Features

Feature 1: ERBzine 5907
HAL FOSTER'S TARZAN #100
We've added a high res copy of original art
to our previously featured page
"Waters of Death" 1933.02.05
http://www.erbzine.com/mag59/5907.html

Feature 2: ERBzine 1972
A Guy, a Girl and a Goon
An ERBzine interview with
RICHARD HESCOX
Conducted by Phillip R. Burger
http://www.erbzine.com/mag19/1972.html

Feature 3: ERBzine brandon
TARZAN STAGE MUSICAL
Production in our hometown,
Brandon, MB starts at:
http://www.ERBzine.com/brandon

Feature 4: ERBzine 5153
TARZAN STAGE MUSICAL
We've attended opening night premieres of the Tarzan Musical at
Broadway, Holland and Hamburg . . .
and this local production held up very well.
http://www.erbzine.com/mag51/5153.html

.

Feature 5: ERBzine 0761
ERB's THE GIRL FROM FARRIS'S
The latest ERB book
added to the ERB, Inc. comics
http://www.erbzine.com/mag7/0761.html

Feature 6: ERBzine 1019
EDGAR RICE BURROUGHS THE WAR YEARS
Part 1: WORD WAR II
Pearl Harbor ~ Autograph Books ~ Laugh It Off
USS Shaw~ WWII Australia
http://www.erbzine.com/mag10/1019.html

Feature 7: ERBzine 3197
Camille Flammarion
An ERB Influence: Photos, Bio, Biblio and eText
URANIA Text and Review
From ERB's Library Shelf F2
http://www.erbzine.com/mag31/3197.html
http://www.erbzine.com/mag31/3197a.html

Feature 8: ERBzine 0499
TARZAN LORD OF THE JUNGLE
ERBzine C.H.A.S.E.R. Biblio
Cover, Interior, PB, Foreign, Pulp Art
Publishing History ~ eText Edition
http://www.erbzine.com/mag4/0499.html

Feature 9: ERBzine 5801
GRAY MORROW
TARZAN SUNDAY PAGES IV
Series 202 to 212
http://www.erbzine.com/mag58/5801.html
17.11.17
17.11.24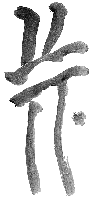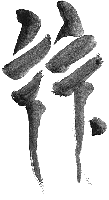 BILL HILLMAN
Visit our thousands of other sites at:
BILL AND SUE-ON HILLMAN ECLECTIC STUDIO
ERB Text, ERB Images and Tarzan® are ©Edgar Rice Burroughs, Inc.- All Rights Reserved.
All Original Work ©1996-2019 by Bill Hillman and/or Contributing Authors/Owners
No part of this web site may be reproduced without permission from the respective owners.