Official Edgar Rice Burroughs Tribute and Weekly Webzine Site
Since 1996 ~ Over 15,000 Web Pages in Archive
Presents
Volume 7040


ERBzine ARCHIVE UPDATES
Plus
ERB NEWS CLIPPINGS SERIES
Culled from newspapers in the US, Canada, UK and Australia
From over the past 100 years
Take the Challenge:
How many factual errors can you find in the reporting :)

Most clippings may be clicked to larger size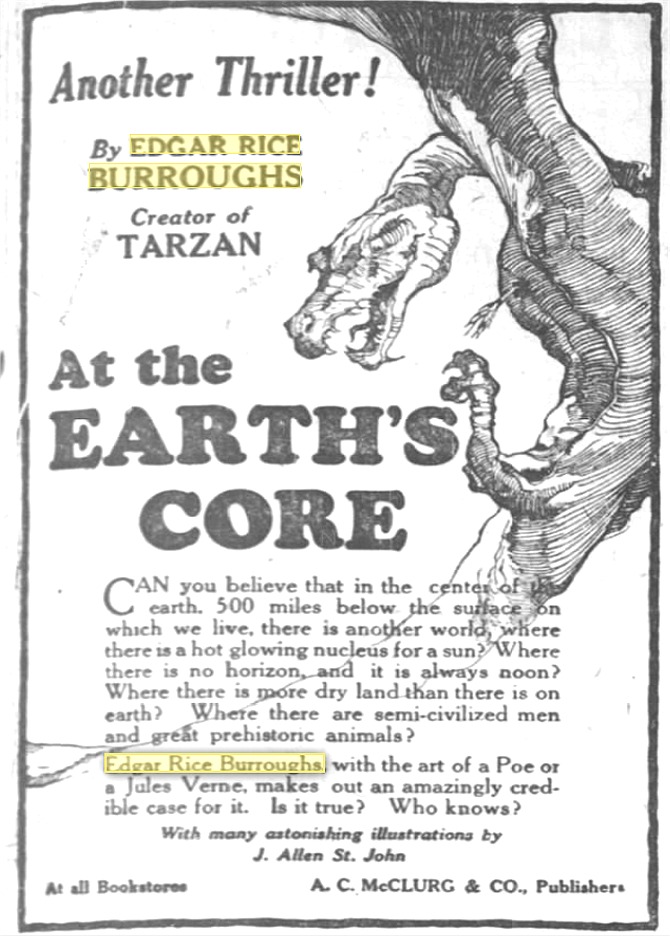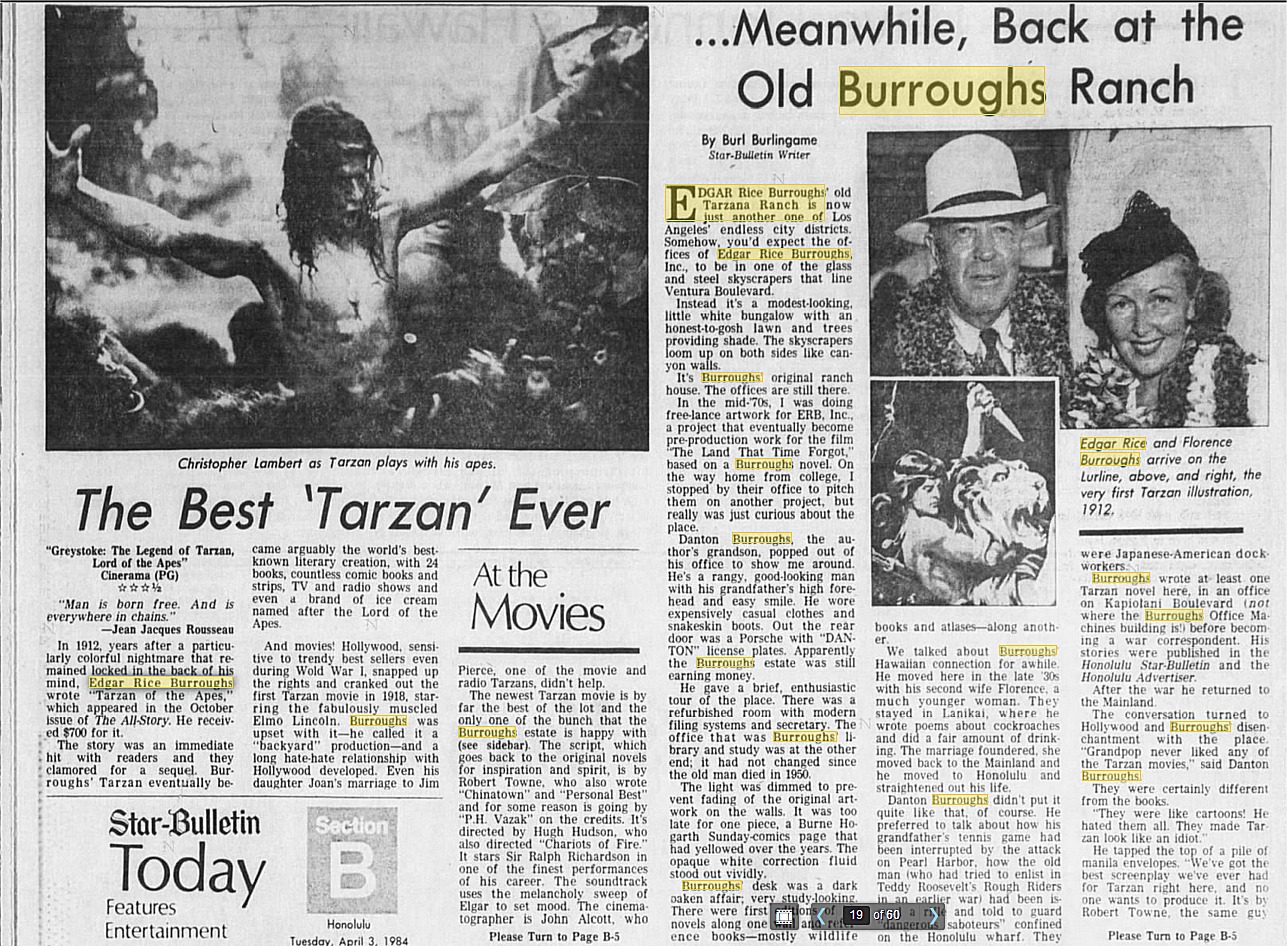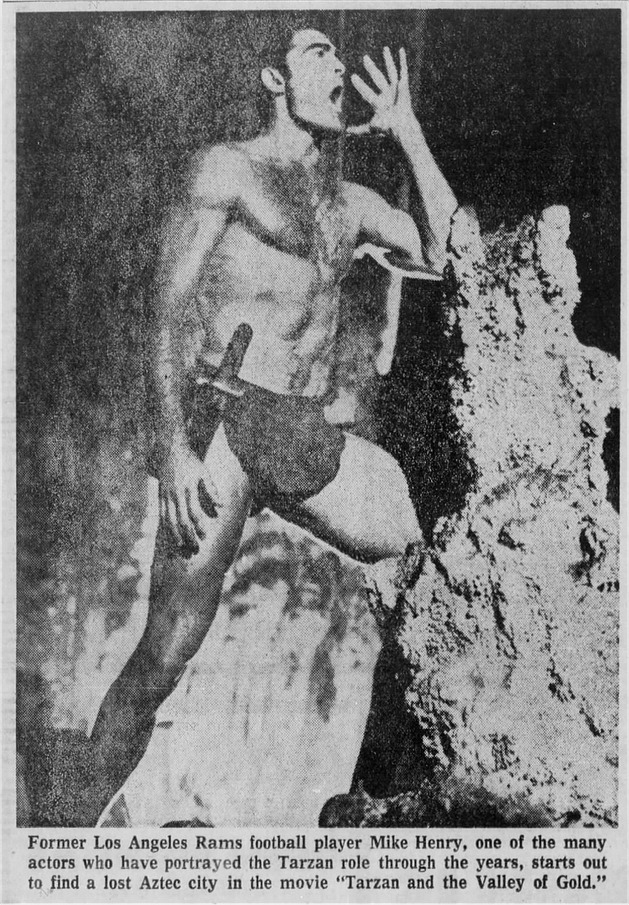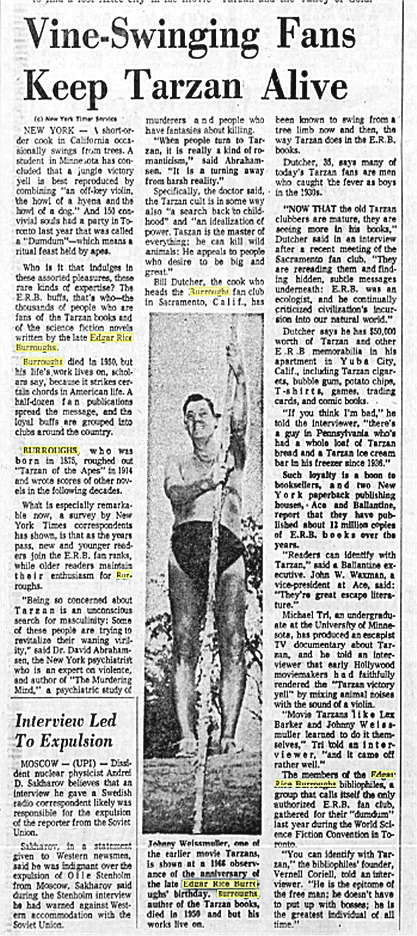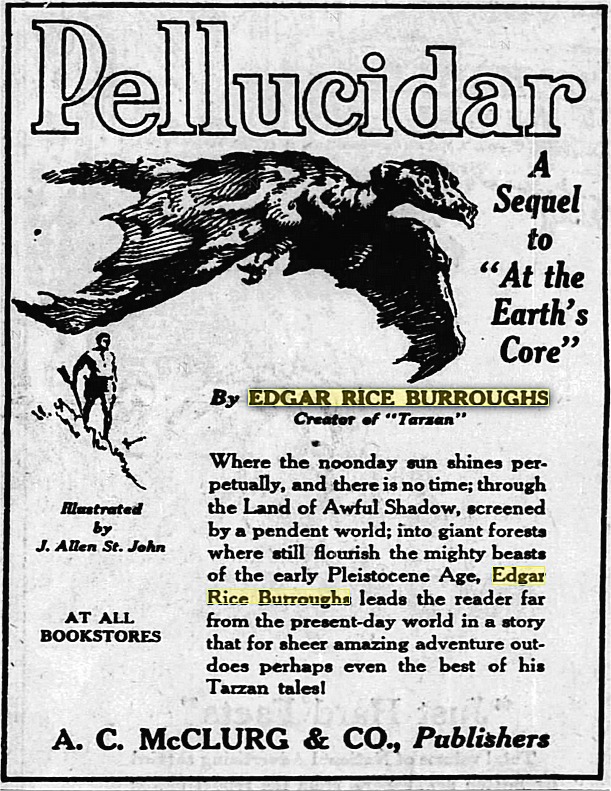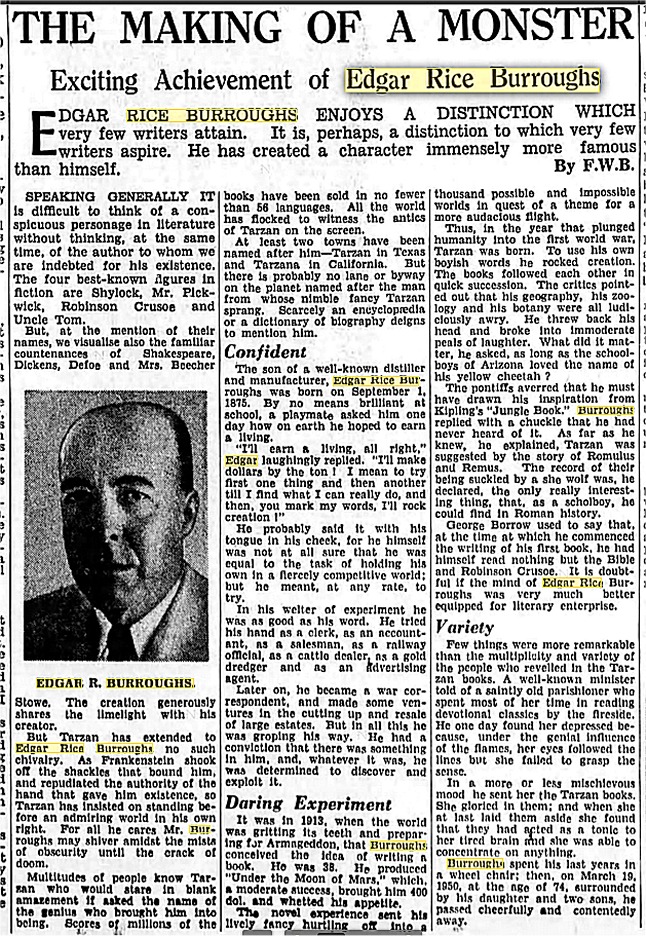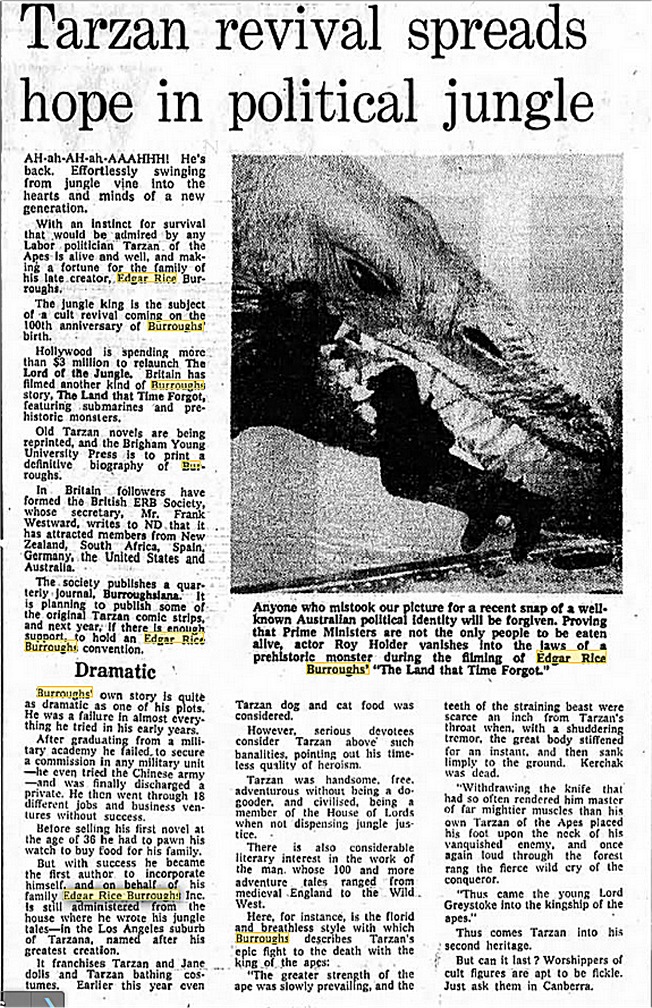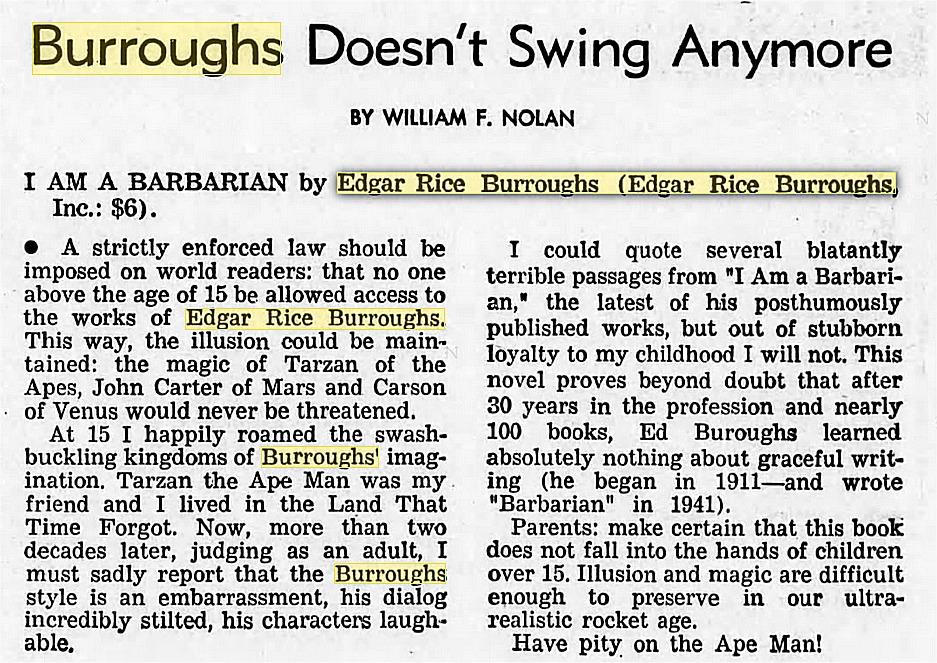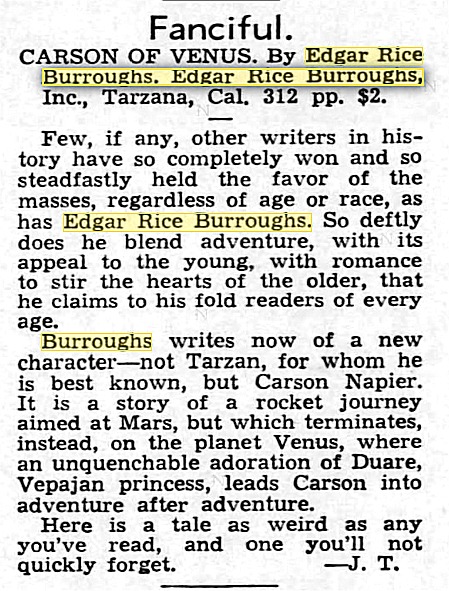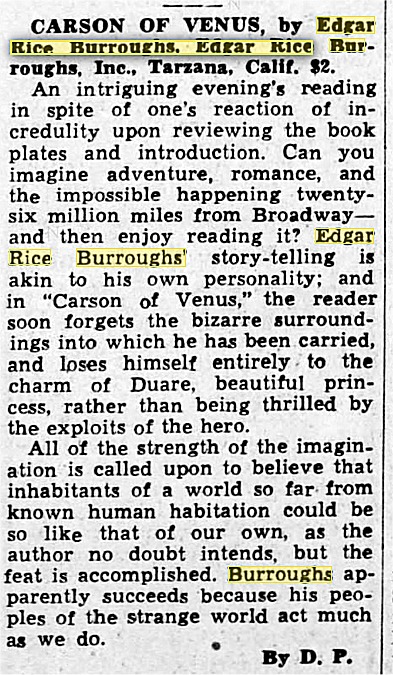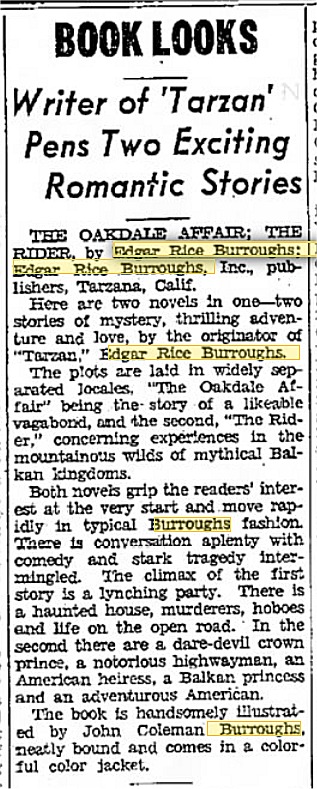 ERBzine Archive Updates
We are constantly going through our archives
to tweak and add/revise text and links. . .


POSTER COLLAGES (click)

ERBzine Archive Features

Feature 1: ERBzine 0865
Iconic Colleen Moore Fairy Castle
Tarzan Jr. by ERB
Dum-Dum Fans Visit the Castle
http://www.erbzine.com/mag8/0865.html

Feature 2: ERBzine 5752
Dum-Dum 2016
Morris Illinois
http://www.erbzine.com/mag57/5752.html

Feature 3: ERBzine 3624
WAR OF THE WORLDS
The Novel by H.G. Wells
THE BROADCAST - Starring Orson Welles
Radio Script: Mercury Theatre -
by Howard Koch 1938
http://www.erbzine.com/mag36/3624.html

Feature 4: ERBzine chaser
Chinese Tarzan Cover Art
Another example of the many
ERB foreign editions
http://www.ERBzine.com/chaser

Feature 5: ERBzine 6274
ERB Art by
SANJULIAN
http://www.erbzine.com/mag62/6274.html

Feature 6: ERBzine 6269
Tarzan Superscope
Story Teller Editions
1977
http://www.erbzine.com/mag62/6269.html

.

Feature 7: ERBzine 6099
EXPLORATIONS and ADVENTURES OF
HENRY STANLEY
Tarzan's Africa
Read Chapters 31-35
http://www.erbzine.com/mag60/6099.html

Feature 8: ERBzine 2351
BROTHERS OF THE SPEAR
Episodes 25-29
Dell Comics
http://www.erbzine.com/mag23/2351.html

Feature 9: ERBzine 2163
An In-Depth Look at ERB's
PAL-UL-DON
by ERBzine.com Writer and Researcher
Cristian Sildan
From our Tarzan the Terrible Compendium
http://www.erbzine.com/mag4/0494.html
http://www.erbzine.com/mag21/2163.html

Feature 10: ERBzine 0761
ERBzine.com C.H.A.S.E.R. Biblio Presents
THE GIRL FROM FARRIS'S
by Edgar Rice Burroughs
E-Text ~ Publishing History ~ Pulp, Cover and Interior Art
All-Story Editor's Introduction ~ Review ~ Links
http://www.erbzine.com/mag7/0761.html
17.11.03
17.11.10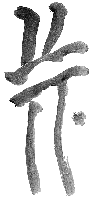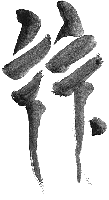 BILL HILLMAN
Visit our thousands of other sites at:
BILL AND SUE-ON HILLMAN ECLECTIC STUDIO
ERB Text, ERB Images and Tarzan® are ©Edgar Rice Burroughs, Inc.- All Rights Reserved.
All Original Work ©1996-2019 by Bill Hillman and/or Contributing Authors/Owners
No part of this web site may be reproduced without permission from the respective owners.