First and Only Weekly Webzine Devoted to the Life and Works of Edgar Rice Burroughs
Since 1996 ~ 15,000 Web Pages in Archive
Volume 6762
THE MUCKER AND THE ROUGHNECK
by John F. Roy
Reprinted from ERBANIA #45
With Illustrations and Added Text by Bill Hillman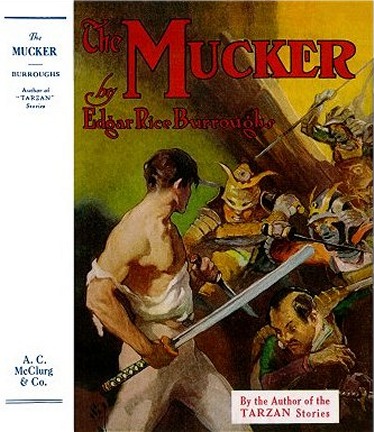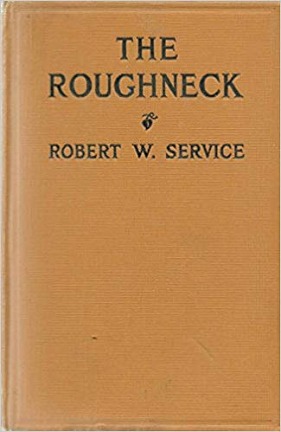 One of my favourite pastimes is to dig out and browse through old fanzines. Recently I ran across an article in BURROUGHS BULLETIN #12 1956) dealing with those Burroughs books which had been made into movies. One paragraph therein reads as follows:

"Some fans claim to have seen THE MUCKER on the screen, starring George O'Brian. In answer to my inquiry ERB wrote: 'Insofar as I know, THE MUCKER was never made into a movie. If it was somebody owes me a lot of money.' It is my belief that in the film entitled THE ROUGHNECK, which starred George O'Brien, those fans have mistaken a similar theme for THE MUCKER."

The editor of the foregoing is, of course, Vernell Coriell, editor of THE BURROUGHS BULLETIN for the past 32 years. #12 is by far the most outstanding issue he ever produced or will produce.

Having a copy of both THE ROUGHNECK and THE MUCKER, I decided to compare one with the other. THE ROUGHNECK is by Robert W. Service, the well-known Canadian poet. It is copyrighted 1923, but I was unable to establish if it first appeared as a magazine story, although this is quite possible.

The story is divided into five parts of 'books': 1. The Bruiser, 2. The Beachcomber, 3. The Isle of mystery, 4. The Playground of Passion, and 5. The Garden of Desire. EAch bears its own chapter numbering.

THE MUCKER (and we are discussing Part 1 only) was written by Burroughs in 1913, appeared in ALL-STORY CAVALIER WEEKLY in Oct. and Nov. 1914, and in book form in 1921 - augmented by THE RETURN OF THE MUCKER.

The first two chapters of THE ROUGHNECK read like an Alger story, but after that the parallel to ERB's THE MUCKER becomes more obvious.

Both Byrne (THE MUCKER) and Delane (THE ROUGHNECK) were raised in Chicago. Both were excellent boxers, having learned the art in the training camps, as sparring partners. Byrne started life in a criminal atmosphere, robbing and bullying without compunction, where as Delane grew to manhood honest and hardworking. However, unscrupulous men framed his for safe breaking and he was sentenced to the pen. Here he was "shut up for three years with the scum of the earth; let loose at last with the brand of the brute on me, a convicted criminal, a man ruined, accurst, abhorred . . . and innocent, innocent! Can you wonder why I'm bitter? Can you wonder I hate society, hate everybody. . ." (Chap. 4, p.33)

Service himself shows a bitterness towards society in his description of the upper or moneyed classes, whereas Burroughs is more apt to deride them.

Byrne fled from Chicago, charged with a murder he did not commit, and eventually found himself on a Pacific Island. Delane fled because he though he had killed a man, and he sought sanctuary on a French island in the South Pacific. Here their lives were changed, Byrne fell in love with a New York heiress, and thereby his whole life was transformed. He ceased to be a mucker and became a man. Delane sought to retrain his self-respect, which he had so nearly lost while in prison -- and THE ROUGHNECK is the story of his struggle.


THE ROUGHNECK, A Tale of Tahiti
by Robert W. Service
The book is well worth reading.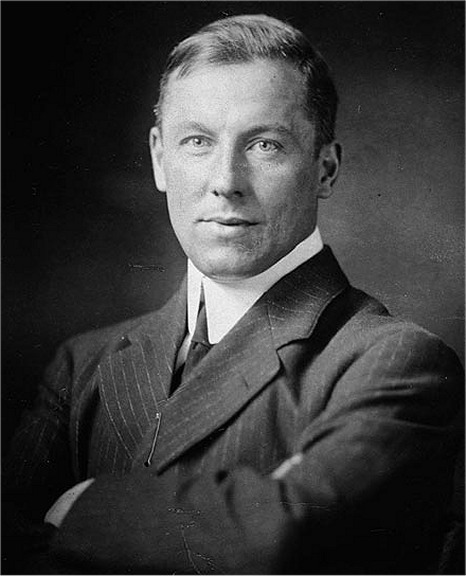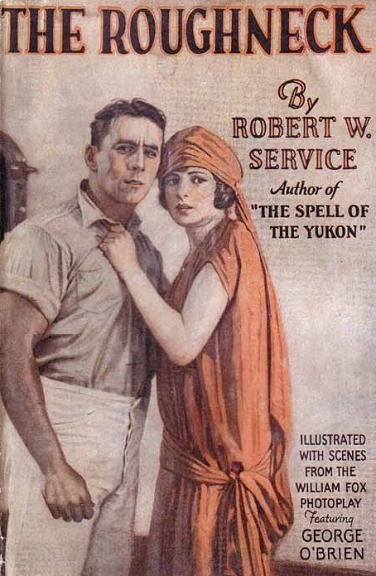 Robert W. Service :: Billie Dove and George O'Brien in The Roughneck (1924)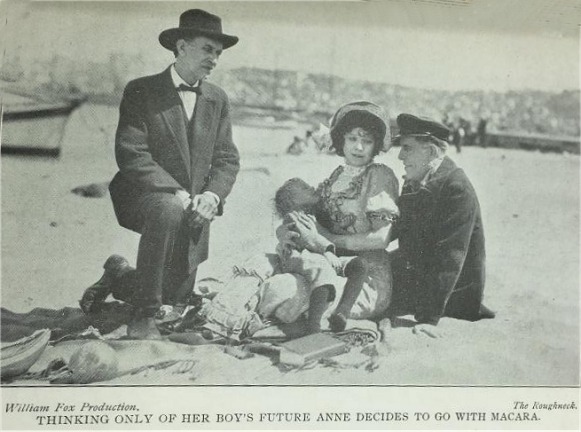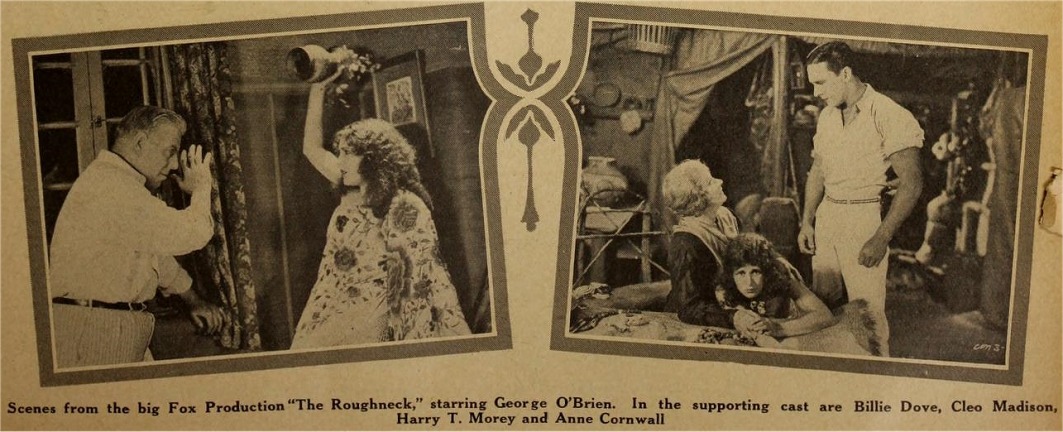 THE MUCKER
by Edgar Rice Burroughs
Read it HERE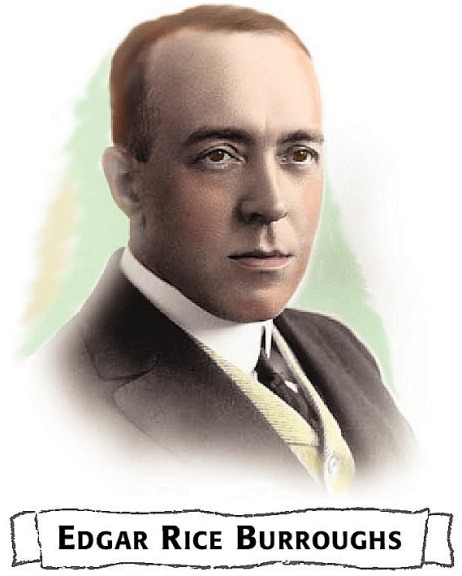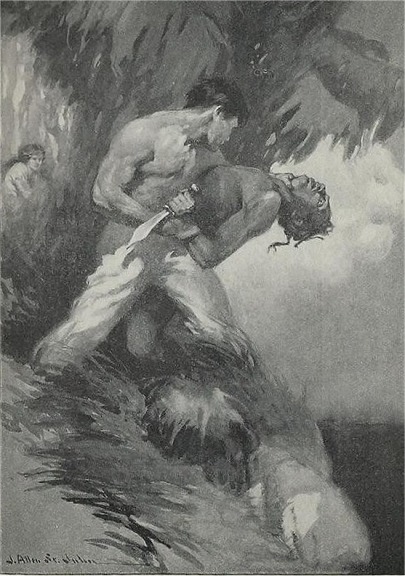 Rhymes of a Roughneck
by Robert Service
Of all the meals that glad my day
My morning one's the best;
Purveyed me on a silver tray,
Immaculately dressed.
I rouse me when the dawn is bright;
I leap into the sea,
Returning with a rare delight
To honey, toast and tea.
My appetite was razor edged
When I was in my prime;
To eggs and bacon I was pledged . . .
Alas! the March of Time;
For now a genial old gent
With journal on my knee,
I sip and take with vast content
My honey, toast and tea.
So set me up for my delight
The harvest of the bee;
Brown, crispy toast with butter bright,
Ceylon - two cups or three.
Let others lunch or dinner praise,
But I regale with glee,
As I regard with grateful gaze
Just honey, toast and tea.

ROBERT W. SERVICE
A Short Biography and Obituary


Robert William Service (January 16, 1874 - September 11, 1958 ) was born in Preston, Lancashire, England to a Scottish bank clerk and the daughter of an English factory owner. At the age of 15 he followed his father into the banking business, but in 1896 he emigrated to Canada where he joined his younger brother in an experiment in ranching. The life of a farmer in British Columbia, however, was far from his expectations and after 18 months he set off for California.

For the next 6 years Service drifted up and down the Pacific coast. In 1903, finding himself broke in Vancouver, he applied to and was hired by the Canadian Bank of Commerce and won a posting in Whitehorse in the Yukon Territory. Here Service found the western life he had sought, with its balance of a frontier sort of social life and the solitude of the northern woods. During his wanderings Service had spent much time reading and dreaming and one day he was invited to recite at a church concert. A friend of his suggested that Service write something about the Yukon.

He was inspired, as he tells it, by his surroundings. "It was Saturday night, and from the various bars I heard sounds of revelry. The line popped into my mind: 'A bunch of boys were whooping it up' and it stuck there. Good enough for a start.". Desiring a quiet place to work he went to his bank where the startled bank guard fired a shot at him the event which led Service's mind toward the idea of a shooting and, "The Shooting of Dan McGrew" was born. The flood gates opened, Service wrote so many poems over the next few months that he decided to publish them and found a publisher who would pay a 10% royalty, and Songs of a Sourdough (reissued as The Spell of the Yukon) was published to some success.

In 1908 he was transformed 400 miles north to Dawson where he composed and published Ballads of a Cheechako and, the following year, resigned from the bank in order to write full time. Setting up shop in a log cabin Service decided to write a novel about the Gold Rush. In preparation he travelled along the Klondike River visiting the famous gold sites and boom towns; interviewing those who had settled in the area during 1898 and read everything he could find on the subject.

Having finished the novel he moved to New York City where the book was published as The Trail of 98. Having seen the book to publication service travelled to Louisiana, then Cuba and back to Alberta from whence he returned to the Yukon by paddling a canoe down the Mackensie River. Back in his cabin Service took up where he had left off, enjoying a bohemian sort of life and writing a great amount of poetry. In 1912, having finished Rhymes of a Rolling Stone he accepted the job of war correspondent in the Balkan war.

During his travels in Europe Service married a woman from paris and purchased a villa in Brittany. In the First World War he served in an America volunteer ambulance unit and became a war correspondent for the Canadian government. Following the war he travelled and wrote two volumes of poetry and several novels. With the outbreak of the Second World War he escaped from Poland to Hollywood where he lived in exile until the end of the war and his return to France Though he never returned to the Yukon after he left in 1912 it remained a part of his life until his death in 1958 in Lancieux, France.



The following obituary appeared in
the Pittsburgh Sun-Telegraph of Sept. 16, 1958:

A GREAT POET died last week in Lancieux, France, at the age of 84.
He was not a poet's poet. Fancy-Dan dilettantes will dispute the description "great."
He was a people's poet. To the people he was great. They understood him, and knew that any verse carrying the by-line of Robert W. Service would be a lilting thing, clear, clean and power-packed, beating out a story with a dramatic intensity that made the nerves tingle.And he was no poor, garret-type poet, either. His stuff made money hand over fist. One piece alone, The Shooting of Dan McGrew, rolled up half a million dollars for him. He lived it up well and also gave a great deal to help others."The only society I like," he once said, "is that which is rough and tough - and the tougher the better. That's where you get down to bedrock and meet human people." He found that kind of society in the Yukon gold rush, and he immortalized it. Too bad there are not more poets like Service, and fewer who seem to be talking to themselves in wispy symbolisms that resemble nothing so much as the maunderings of 3 a.m. drunks at a bar.

Ah yes, I know my brow is low
And often wished it high.
So that I might with rapture write
An epic of the sky;
A poem cast in contour vast;
Of fabled gods and fays;
A classic screed that few would read
Yet nearly all would praise.

~ 1st stanza, Prelude from Lyrics of a Low Brow


A Robert Service Book
in the Private Library of
Edgar Rice Burroughs
http://www.erbzine.com/dan/s2.html
Rhymes of a Rolling Stone 1916 ~ Dodd, Mead & Co.


The Mucker by Edgar Rice Burroughs
(A.C. McClurg: October 31, 1921)
http://www.erbzine.com/mag7/0757.html
Read The Mucker: e-Text Edition
http://www.erbzine.com/craft/o1m.html

The Roughneck. A Tale of Tahiti
(New York, 1923) by Robert W. Service

This early thriller novel was made into 1924 silent movie:
The Roughneck
https://www.imdb.com/title/tt0016300/
Beautiful Felicity Arden (Billie Dove), is forced by a storm
to take refuge in Mad Marrat's dwelling on the South Sea Isle.
Director: Jack Conway
Writers: Robert W. Service (novel), Charles Kenyon (scenario)
Stars: George O'Brien, Billie Dove, Harry T. Morey

The Fantastic Worlds of Edgar Rice Burroughs
ERB Companion Sites Created by Bill Hillman
| | | | |
| --- | --- | --- | --- |
| Tarzan.com | ERBzine.com | DantonBurroughs.com | Tarzan.org |
| BurroughsBibliophiles.com | JohnColemanBurroughs.com | Tarzan.com/tarzine | JohnCarterOfMars.ca |
| ERBzine.com/edgarriceburroughs | Weekly Webzine | Weekly Webzine | Pellucidar.org |
| John Carter Film | ERB, Inc. Corporate Site | ERB Centennial | tarzana.ca |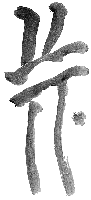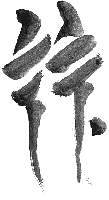 BILL HILLMAN
Visit our thousands of other sites at:
BILL AND SUE-ON HILLMAN ECLECTIC STUDIO
ERB Text, ERB Images and Tarzan® are ©Edgar Rice Burroughs, Inc.- All Rights Reserved.
All Original Work ©1996-2018 by Bill Hillman and/or Contributing Authors/Owners
No part of this web site may be reproduced without permission from the respective owners.