Official Edgar Rice Burroughs Tribute and Weekly Webzine Site
Since 1996 ~ Over 15,000 Webpages in Archive
Volume 6747

HUCK AND FRIENDS
Part II
Continued from Part I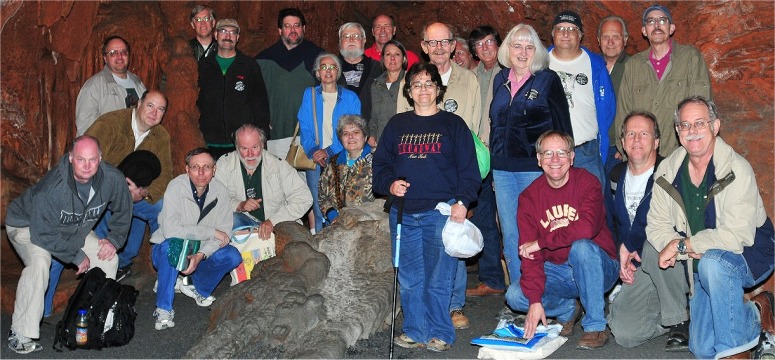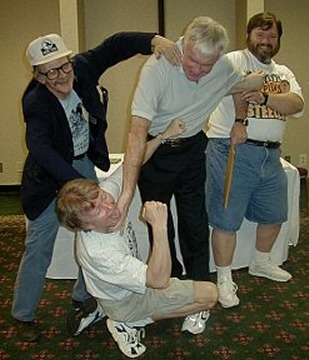 .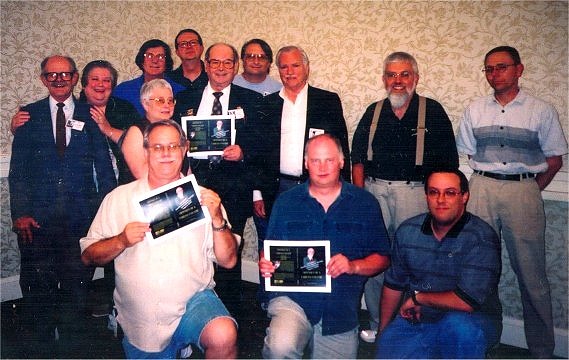 .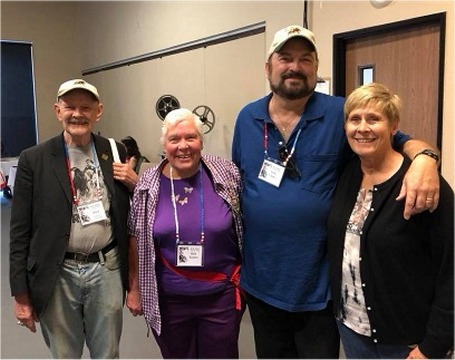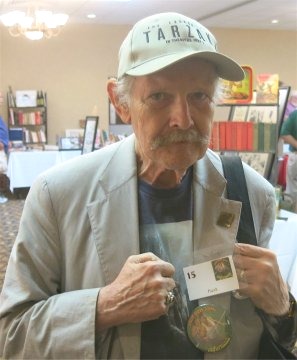 .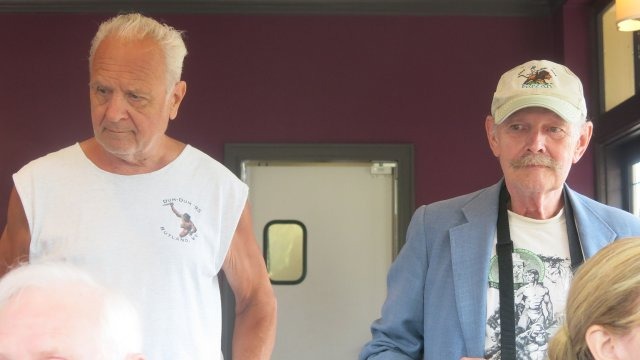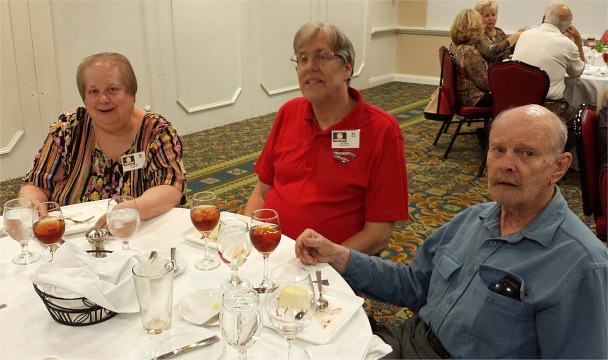 .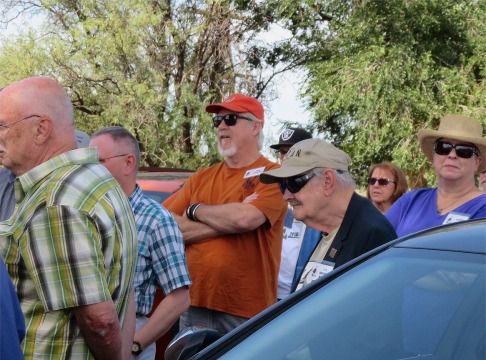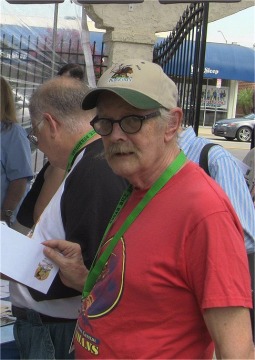 .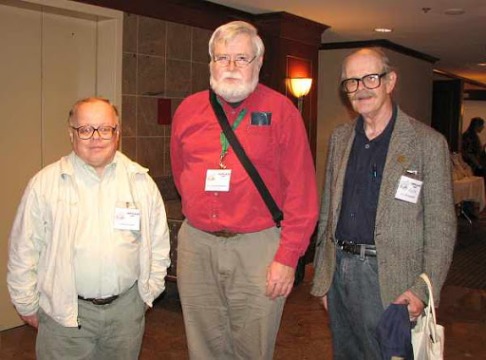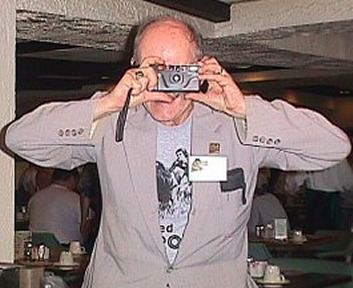 .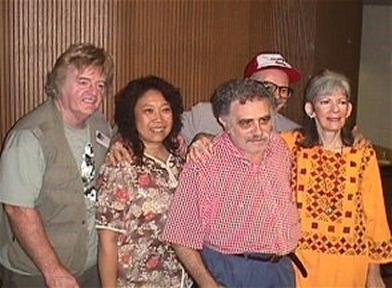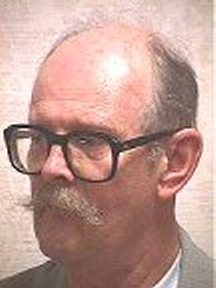 .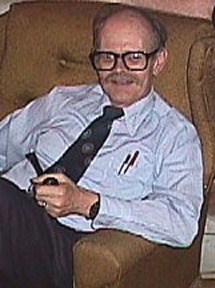 .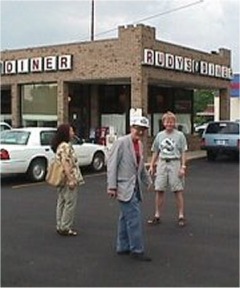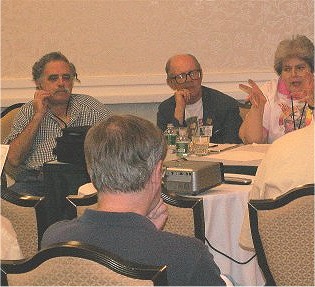 .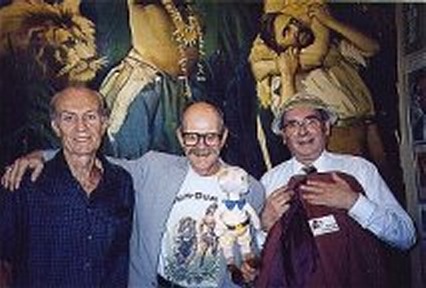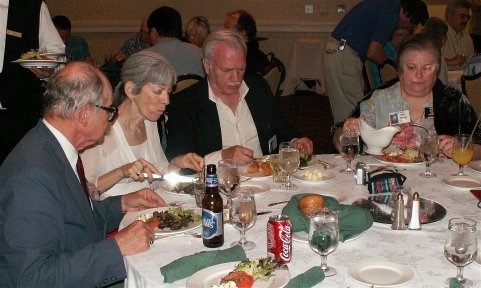 .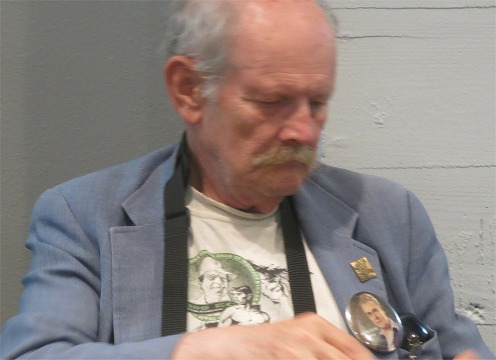 .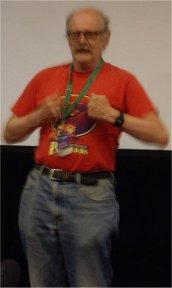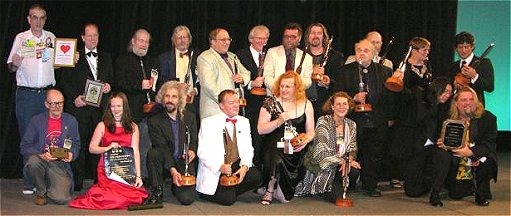 Hugo Award Winners 2004
Burroughs Bibliophile member Huck Huckenpohler (front row left)
accepted the award on behalf of the Burroughs Family.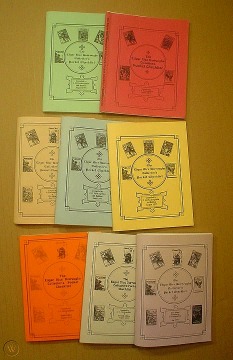 .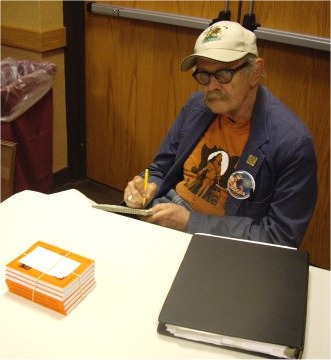 Click for full size .
Eight editions of The Edgar Rice Burroughs
Pocket Checklist compiled by J. G. Huckenpöhler.
James G. Huckenpöhler (Archimedes Q. Porter)

Huck has een a major ERB fan for most of his life. Over 20 years ago I asked Huck to share some information about himself for our FANS ON THE NET I feature in ERBzine 0017. Huck provided the following info about himself:
"I first read TARZAN OF THE APES in 1947 (and permanently stunted my mental growth thereby) and have been a member of the Burroughs Bibliophiles since 1964. I spent 32 years as a Statistical Analyst for the National Science Foundation and retired as soon as eligible (i. e., the day after my 55th birthday).

"Now I am a free-lance writer and all-around authority, stamp collector, judge at PURIPEX '97, expert at large, consultant to the Luthan Government in Exile, and one of the founding members of the National Capital Panthans (the Panthans have hosted the ECOF Convention numerous times).

"I'm a general know-it-all and thoroughly obnoxious character. I've been married for over half a century to Victoria (who finally read APES and PRINCESS a few years back without being converted). We have one self-employed son who outgrew ERB some years ago.

"In the immortal words of W. C. Fields (MY LITTLE CHICKADEE), 'I hope that satisfies your morbid curiosity' (producing a carefully-selected fistful of aces)." ~ AQP


HUCK AND FRIENDS PART I
www.erbzine.com/mag67/6790.html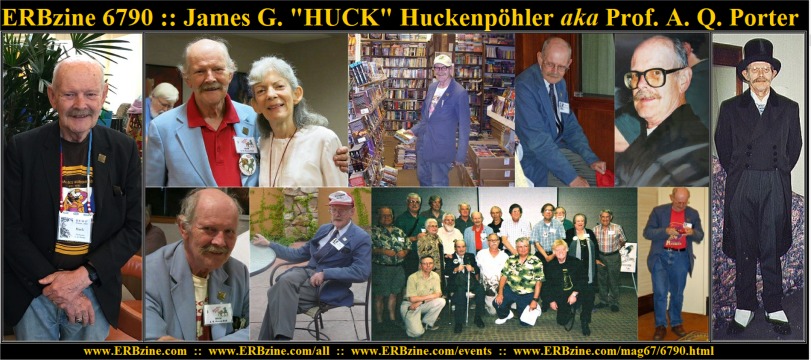 Click for full-size collage


HUCK FEATURES IN ERBzine



ERB EVENTS: MARCH 6, 1941 EVENT
https://www.erbzine.com/mag63/6319.html#MARCH6
Huck and Friends Part I
http://www.erbzine.com/mag67/6790.html
ERB and I: The Early Years
www.erbzine.com/mag0/0060.html#2
Huck's lists of Tarzan daily and Sunday strips in ERBzine:
http://www.erbzine.com/mag22/2293.html
http://www.erbzine.com/mag22/2292.html
Huck's Barsoom Gazetteer:
http://www.erbzine.com/mag0/0076.html
Huck's Barsoom glossary:
http://www.erbzine.com/mag0/0078.html
Huck's "Outline of Luthanian History"
http://www.erbzine.com/mag51/5107.html
Fans on the Net
www.erbzine.com/mag0/0017.html#J.%20G.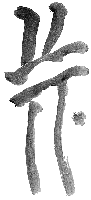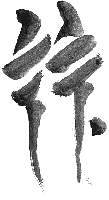 BILL HILLMAN
Visit our thousands of other sites at:
BILL AND SUE-ON HILLMAN ECLECTIC STUDIO
ERB Text, ERB Images and Tarzan® are ©Edgar Rice Burroughs, Inc.- All Rights Reserved.
All Original Work ©1996-2020 by Bill Hillman and/or Contributing Authors/Owners
No part of this web site may be reproduced without permission from the respective owners.