Official Edgar Rice Burroughs Tribute and Weekly Webzine Site
Since 1996 ~ Over 15,000 Webzines and Webpages In Archive

Master of Imaginative Fantasy Adventure
Creator of Tarzan® and "Grandfather of American Science Fiction"
Volume 6555
---


Love's Tentacles ~ 35.12.01

---


With the spears of the warriors blocking his retreat into the cages Tarzan turned to face the charging lions. If he fought one of the beasts he knew the others would set upon him and tear him asunder. Sigreda saw his hopeless plight and determined once more to carry through her resolve to die by his side. To detract the lions from the girl, Tarzan ran toward the far end of the arena, with the beasts in close pursuit. Then he hit upon a shrewd stratagem, and ran up the ramp toward the horde of astonished spectators. The weapons of Mengo's bodyguard were raised against him, but Tarzan leaped suddenly from the incline. The lions continued onward, for now they spied the savages and plunged into the close-packed throng. With frantic screams the cannibals fled, but not before Mengo and several others had felt those fatal claws.

Tarzan rushed then to Sigreda and bore her from the deserted arena in the wake of the scurrying blacks. Swiftly through the dark jungle they traveled until next day, when they neared the Kingdom of Thalgaard, the Viking maiden's home. Mistaking silence for shyness, Sigreda believed Tarzan had saved her because he loved her, and her own love grew apace. Now she threw her arms around him and whispered softly. "Today, my beloved, we shall be wed."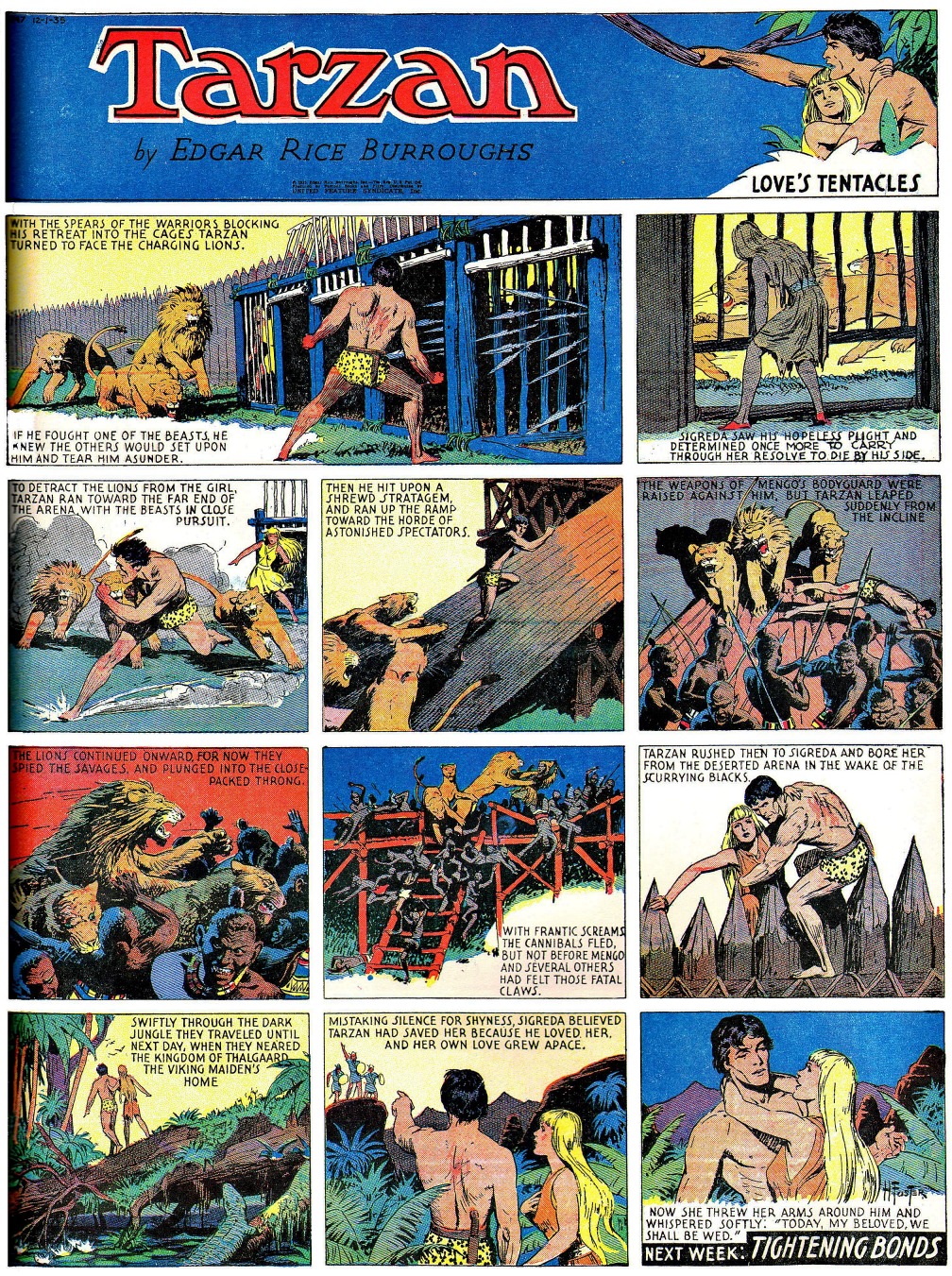 The strips in our ERBzine series are small samples of the giant supersize 15" x 20" reprints now available from Dark Horse Books.

Each hard cover volume of Dark Horse's comprehensive collections of Hal Foster's Tarzan Sundays reprints over 120 strips on high-quality paper and in eye-popping color, replicating their appearance back in the 1930s when they were brand new!

Featuring historical essays on Tarzan and Foster, these astonishing volumes are a must for every collector!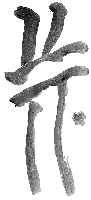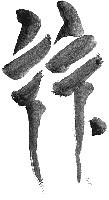 BILL HILLMAN
Visit our thousands of other sites at:
BILL and SUE-ON HILLMAN ECLECTIC STUDIO
ERB Text, ERB Images and Tarzan® are ©Edgar Rice Burroughs, Inc.- All Rights Reserved.
All Original Work ©1996-2019 by Bill Hillman and/or Contributing Authors/Owners
No part of this web site may be reproduced without permission from the respective owners.