Official Edgar Rice Burroughs Tribute and Weekly Webzine Site
Since 1996 ~ Over 15,000 Webzines and Webpages In Archive

Master of Imaginative Fantasy Adventure
Creator of Tarzan® and "Grandfather of American Science Fiction"
Volume 6545
---

Mutiny ~ 35.09.22 ~ #237

---


As Tarzan plunged from the burning ship, Erik's archers released a flight of arrows. But Tarzan dived deeply, swam under Erik's ship, and hailed one of his own vessels. Before is mystified foes could fathom his disappearance, his warriors hauled him aboard. The men of Thalgaard hailed him as a hero, and they were proud to serve under his command. Now the ape-man surveyed the battle scene, and his heart was heavy, because he foresaw defeat. Four of Erik's ships had been destroyed, but the enemy fire-brands had ravaged three Thalgaard vessels. Tarzan quickly evolved a plan which required a swift retreat, and he shouted his orders. His warriors were astonished and resentful.

"No!" they cried. "The men of Thalgaard are pledged never to retreat!"

Now Tarzan brandished the sword he had taken from their wounded king, the sword which symbolized military command. Knowing well the sacredness of Viking oaths, he cried: "You are sworn also to obey him who holds this sword!"

"True," roared an ambitious captain of the warriors. "But you, traitor, shall not hold it long!" With these resolute words, the mutinous captain charged upon Tarzan!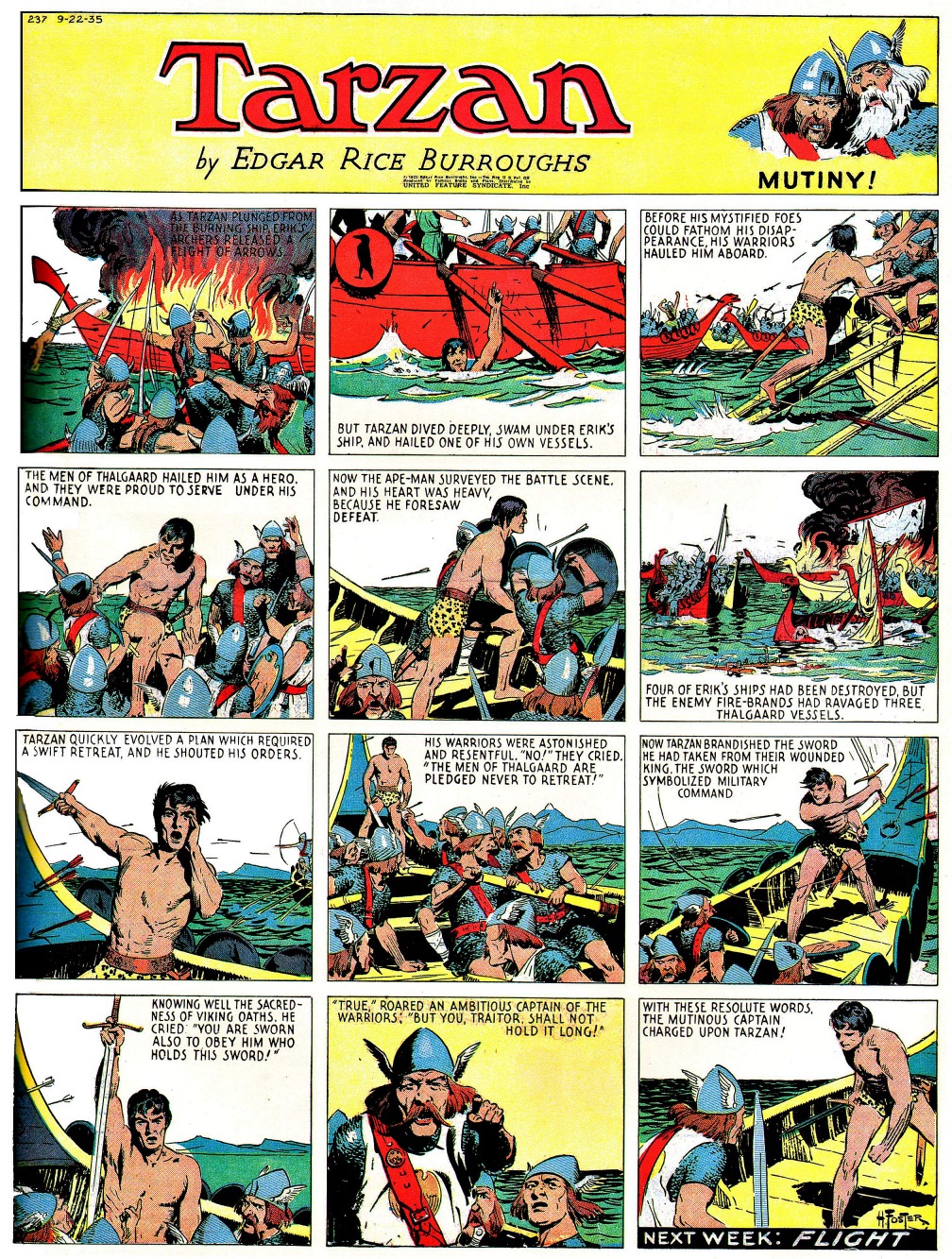 The strips in our ERBzine series are small samples of the giant supersize 15" x 20" reprints now available from Dark Horse Books.

Each hard cover volume of Dark Horse's comprehensive collections of Hal Foster's Tarzan Sundays reprints over 120 strips on high-quality paper and in eye-popping color, replicating their appearance back in the 1930s when they were brand new!

Featuring historical essays on Tarzan and Foster, these astonishing volumes are a must for every collector!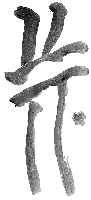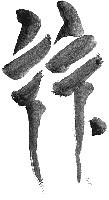 BILL HILLMAN
Visit our thousands of other sites at:
BILL and SUE-ON HILLMAN ECLECTIC STUDIO
ERB Text, ERB Images and Tarzan® are ©Edgar Rice Burroughs, Inc.- All Rights Reserved.
All Original Work ©1996-2019 by Bill Hillman and/or Contributing Authors/Owners
No part of this web site may be reproduced without permission from the respective owners.