Official Edgar Rice Burroughs Tribute and Weekly Webzine Site
Since 1996 ~ Over 15,000 Webzines and Webpages In Archive

Master of Imaginative Fantasy Adventure
Creator of Tarzan® and "Grandfather of American Science Fiction"
Volume 6514
AN UNEXPECTED FOE ~ 35.02.17 ~ #206
When Tarzan saw the flames encircling the girl pilot, he voiced the ape-cry of distress and the faithful Bohgdu hurried to him. Shouting a command to the ape, Tarzan grasped a spear that a fleeing warrior had abandoned. With incredible speed, ape and ape-man scurried up the tree that towered above the imperiled girl. Bohgdu fastened his legs around a bough and hung downward, gripping the spear tightly in his paws, while Tarzan climbed down and clung by one hand from the end of the shaft. As Bohgdu set the spear to swinging, Tarzan reached down and hauled the unconscious girl from t he blazing furnace. And the mighty ape drew them up to safety.

On earth again, as Tarzan bore her toward a cool grove to revive her, the girl slowly opened her eyes. Alarmed to find herself in the arms of a man who appeared to be a giant savage, she leaped free. Still dazed by her injury, and believing herself in great peril, she drew her revolver and cried, "Stand back!"

The mystified Bohgdu, convinced that his master was menaced by this strange white she, sprang at her with a wild roar.

"I'll kill you both!" the girl screamed -- and her trembling forefinger pressed the trigger!"
The strips in our ERBzine series are small samples of the giant supersize 15" x 20" reprints now available from Dark Horse Books.

Each hard cover volume of Dark Horse's comprehensive collections of Hal Foster's Tarzan Sundays reprints over 120 strips on high-quality paper and in eye-popping color, replicating their appearance back in the 1930s when they were brand new!

Featuring historical essays on Tarzan and Foster, these astonishing volumes are a must for every collector!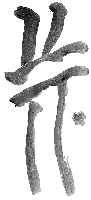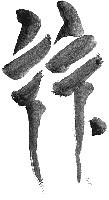 BILL HILLMAN
Visit our thousands of other sites at:
BILL and SUE-ON HILLMAN ECLECTIC STUDIO
ERB Text, ERB Images and Tarzan® are ©Edgar Rice Burroughs, Inc.- All Rights Reserved.
All Original Work ©1996-2018 by Bill Hillman and/or Contributing Authors/Owners
No part of this web site may be reproduced without permission from the respective owners.