Official Edgar Rice Burroughs Tribute and Weekly Webzine Site
Since 1996 ~ Over 15,000 Webzines and Webpages In Archive

Master of Imaginative Fantasy Adventure
Creator of Tarzan® and "Grandfather of American Science Fiction"
Volume 6510
DESTER MOLU'S FATE ~ 35.01.20 ~ #202

---

Amid the wild boom of drums and the joyous shouts of the savages, Tarzan, tightly bound, was led to a hut in the village. And there the wounded Bohgdu was borne on a litter of boughs. Dester Molu gazed upon the dying beast and spoke to Tarzan.

"Heal the ape if you can. I need strong slaves for the sapphire pits. There both of you shall labor - and die!"

Tarzan ignored the threat of doom. His only concern was to soften the suffering of his faithful follower. Closely guarded, he went into the forest and gathered rare herbs, and brewed a potent medicine according to the secret lore of ancient Africa. Through long hours, the Waiori witch doctors looked with jealous awe upon the magic effect of the jungle lord's stimulating remedy. Strength returned gradually to the wounded ape. At last the mist passed from his eyes, and he beheld his master -- in chains.

Then his vision fell upon Dester Molu, who was his master's foe. Sudden rage seized the fierce and dauntless Bohgdu. He sprang violently from his pallet. His great hairy paws clutched the throat of his enemy. The man's spine snapped like a dry twig! Bohgdu released his grip and his victim fell to the ground. Dester Molu had met his just fate! The warriors gasped, then started forward now, thought Tarzan, they would claim vengeance for the death of the man who was their god!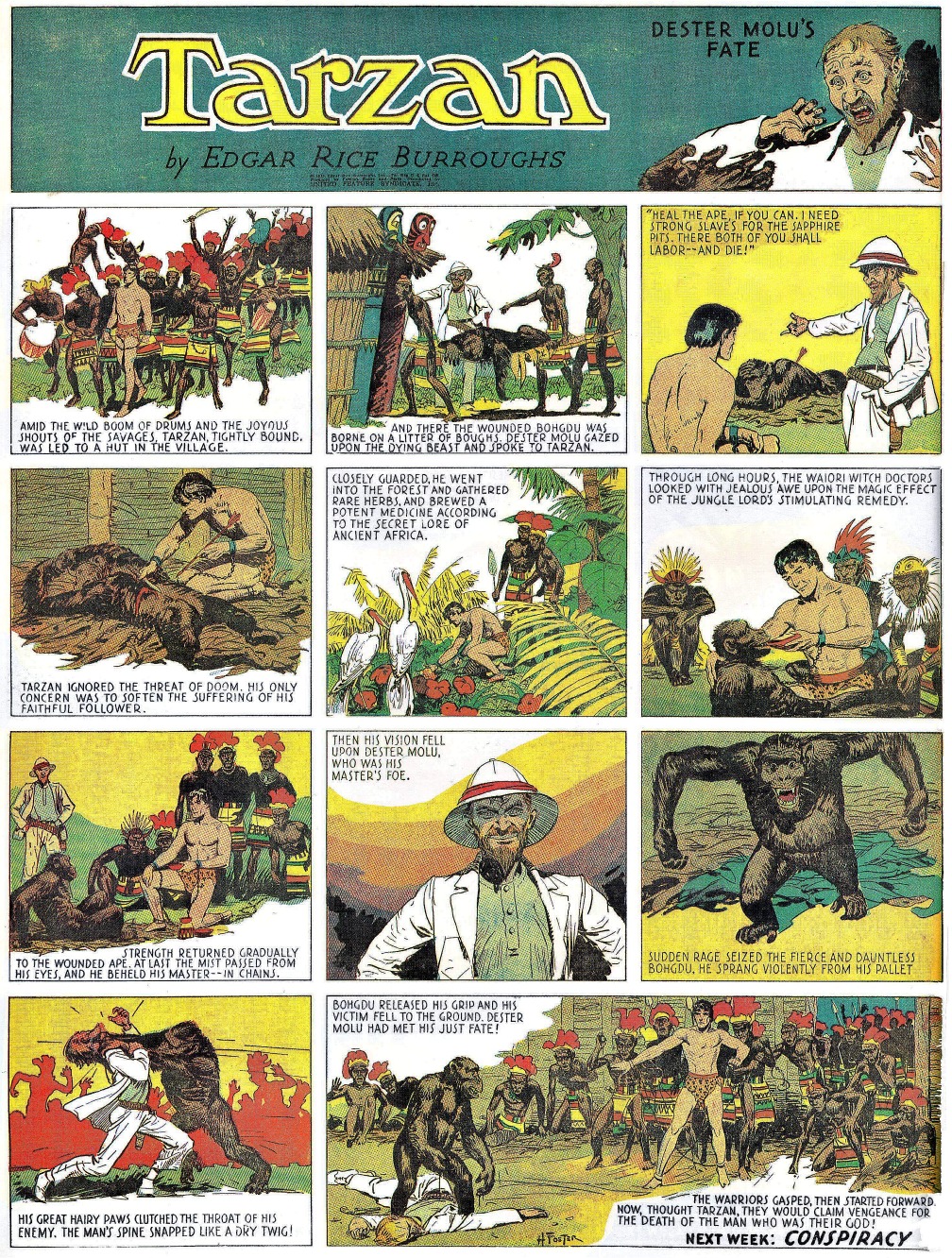 The strips in our ERBzine series are small samples of the giant supersize 15" x 20" reprints now available from Dark Horse Books.

Each hard cover volume of Dark Horse's comprehensive collections of Hal Foster's Tarzan Sundays reprints over 120 strips on high-quality paper and in eye-popping color, replicating their appearance back in the 1930s when they were brand new!

Featuring historical essays on Tarzan and Foster, these astonishing volumes are a must for every collector!
BACK TO MAIN CONTENTS PAGE
READ ALL OUR FOSTER REPRINTS
www.ERBzine.com/foster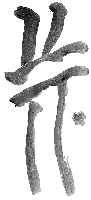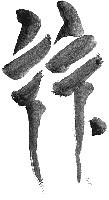 BILL HILLMAN
Visit our thousands of other sites at:
BILL and SUE-ON HILLMAN ECLECTIC STUDIO
ERB Text, ERB Images and Tarzan® are ©Edgar Rice Burroughs, Inc.- All Rights Reserved.
All Original Work ©1996-2018 by Bill Hillman and/or Contributing Authors/Owners
No part of this web site may be reproduced without permission from the respective owners.