Official Edgar Rice Burroughs Tribute and Weekly Webzine Site
Since 1996 ~ Over 15,000 Webzines and Webpages In Archive

Master of Imaginative Fantasy Adventure
Creator of Tarzan® and "Grandfather of American Science Fiction"
V
olume 6506
DESTER'S TRAP ~ 1934.12.23

---

When Tarzan stood defenseless in the face of Dester Molu's gunfire Bohgdu saw and vaguely understood. In excited fury he ripped off a bough and hurled it at his master's enemy. It fell far short, but it landed in front of Tarzan and served him as a concealing screen. When six shots had been fired, Tarzan knew Dester must reload, so he ran toward Bohgdu's tree calling to the ape. Bohgdu grasped the lowest branch and extended an arm. Tarzan leaped, and together they swung away through the trees.

All that day, while ape and ape-man remained hidden in the forest, Dester Molu was mysteriously busy. Toward dusk the fugitives started separately for the village. Tarzan instructed Bohgdu to capture a bow and arrows. Soon Bohgdu saw a stack of bows and arrows. No suspicion entered his simple mind. Swiftly he dropped earthward. But his impact set off the trigger of Dester's trap! A bended tree was released. It whipped upright! A great net, which had been spread on the ground and attached to the tree, suddenly enveloped the ape and jerked him into the air. Bohgdu's astonished cries rang through the forest. His master heard and hurried to his aid, while Dester Molu stationed his warriors in ambush, for he knew that Tarzan would come.
http://www.erbzine.com/mag8/0817.html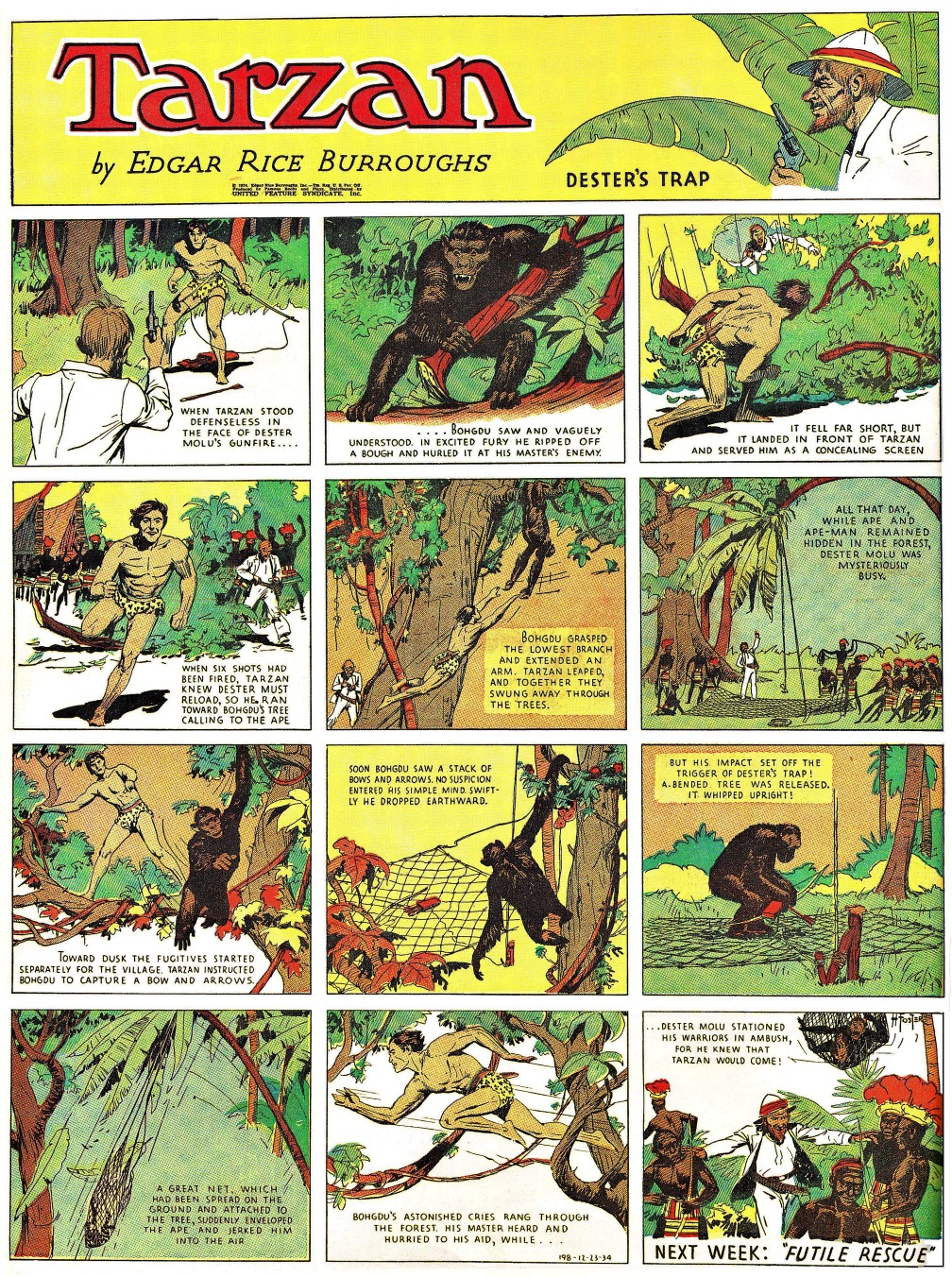 The strips in our ERBzine series are small samples of the giant supersize 15" x 20" reprints now available from Dark Horse Books.

Each hard cover volume of Dark Horse's comprehensive collections of Hal Foster's Tarzan Sundays reprints over 120 strips on high-quality paper and in eye-popping color, replicating their appearance back in the 1930s when they were brand new!

Featuring historical essays on Tarzan and Foster, these astonishing volumes are a must for every collector!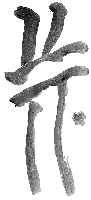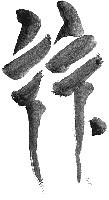 BILL HILLMAN
Visit our thousands of other sites at:
BILL and SUE-ON HILLMAN ECLECTIC STUDIO
ERB Text, ERB Images and Tarzan® are ©Edgar Rice Burroughs, Inc.- All Rights Reserved.
All Original Work ©1996-2018 by Bill Hillman and/or Contributing Authors/Owners
No part of this web site may be reproduced without permission from the respective owners.