Official Edgar Rice Burroughs Tribute and Weekly Webzine Site
Since 1996 ~ Over 15,000 Webpages in Archive
Volume 6485

COLONEL CHRIS HADFIELD
Canadian Astronaut
Keynote Speaker at the
Brandon University Homecoming Weekend
Oct. 11-14, 2018


A Photo Essay by Sue-On Hillman
Photos of Col. Hadfield's live on-stage presentation
with shots of his accompanying screen images
Click for larger images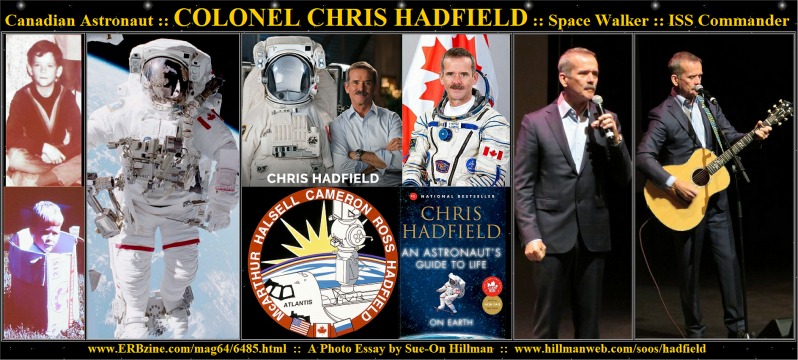 Click for full-size promo splash bar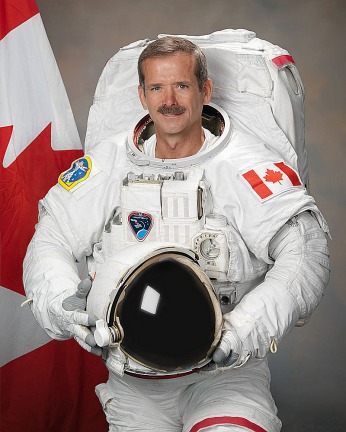 Colonel Chris Hadfield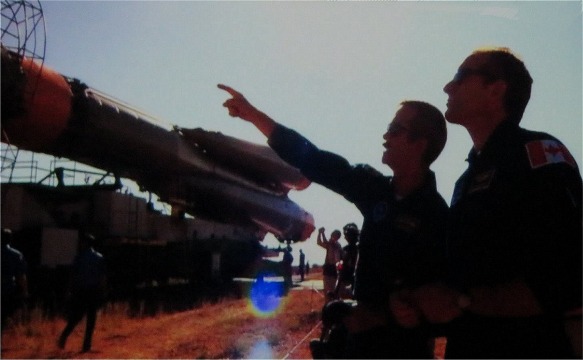 Introduction of Chris Hadfield: The first Canadian to walk in space
Hadfield has flown two space shuttle missions
and served as commander of the International Space Station.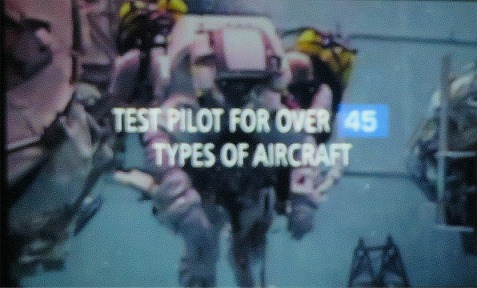 One of the many steps Chris Hadfield undertook
to achieve his goal of becoming an astronaut.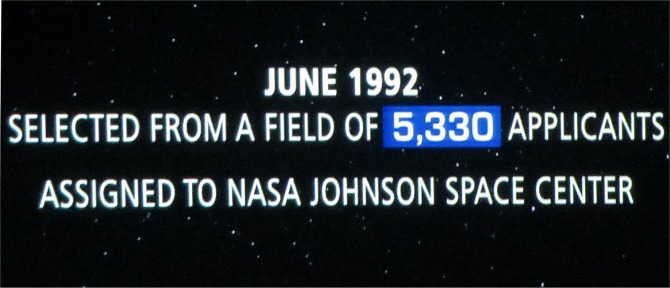 Selection for the next three years of training
with the group of fellow trainees from various countries


Picture of a young Hadfield
inspired by Neil Armstrong,
the first man to walk on the moon.


As the first Canadian Commander of the International Space Station,
Colonel Chris Hadfield has had the type of career one can only dream of
– just like he did as a child watching the Apollo 11 moon landing.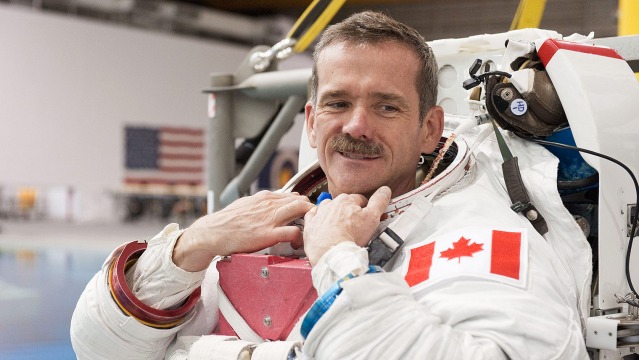 Suited up for space:
Col. Hadfield gave a description of the composition of the space suit
that helps to keep the astronauts alive while walking out in space.
.


| | |
| --- | --- |
| Colonel Hadfield, then and now. | A little boy and his dreams. |


Great use of photos and videos of his space experience.
It's one thing to read about these experiences,
but to hear someone who actually experienced
the thrust of the rockets, the lack of gravity,
and the tremendous efforts required
to work in the space suits is amazing.


Colonel Hatfield's crew, one of whom was Russian.
Hadfield studied Russian for many years,
and gave a hilarious "dialogue" by his crew member
in describing the leak of coolant from the ship.
Two crew members performed the space walk next day
to replace the leaking unit.
| | |
| --- | --- |
| ...and over Brandon, Manitoba! | Telephoto of the Great Wall |

It has become a space-based myth.
The Great Wall of China, frequently billed as the only man-made object visible from space,
generally isn't, at least to the unaided eye in low Earth orbit. It certainly isn't visible from the Moon.
Colonel Hadfield was in China and walking with a guide on the Great Wall.
The guide said, "There are 2 things one can see from the moon, and the Great Wall is one"
Hadfield asked, "What's the second?" The guide didn't know.
The Colonel said that the Great Wall is NOT visible from outer space
because of the material used in its construction...
it's narrow and vertical, but the TransCanada Highway IS"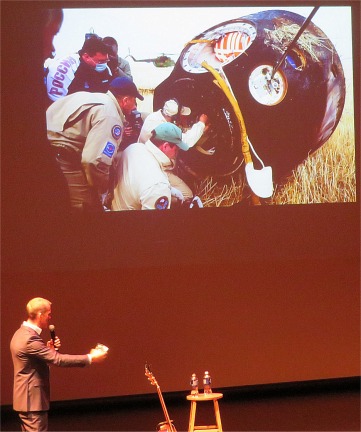 The landing of the entry pod on Russian soil.
A parachute is deployed in the descend, but a few feet from touchdown,
rockets are fired to minimize the impact.
A video showed how it's "business class" accommodations - VERY compact.
LOL! Everything except the astronauts who were strapped in
was flying inside the capsule as it rolled to its stop.
The Colonel's presentation was often quite humourous.
Being extracted from the capasule was like "being born"!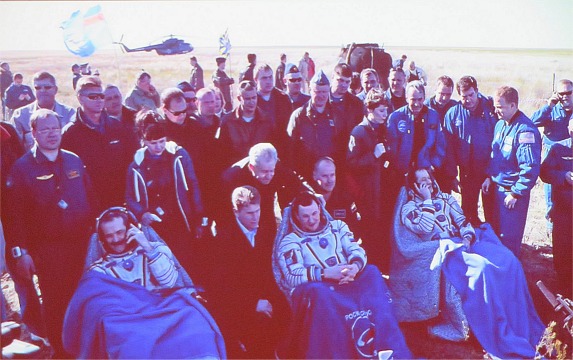 The rescue team in Russia.
All three astronauts felt nauseated from the tossing and tumbling of the landing
and having to deal with gravity after a lengthy time in space.
They were given cups of hot tea, but in reality, they felt like throwing up!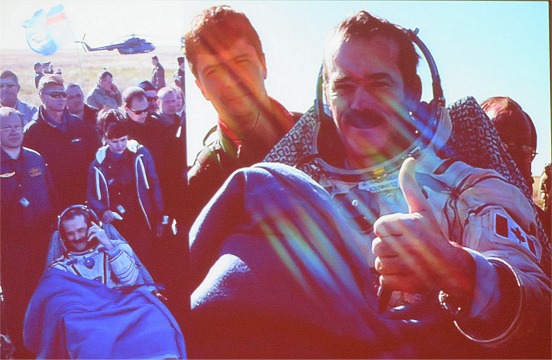 However, the Colonel managed a Thumbs up!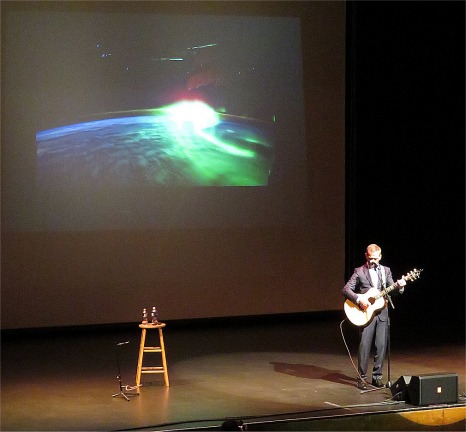 Chris said that the space mission's pyschologists included a guitar in their ship
as they felt music and art were essential elements for good mental health.
Chris actually wrote enough songs for a whole album.
One of the crew members is now the lead guitar player in his band.


His closing performance:
"Ground Control to Major Tom",
a song for which David Bowie gave him permission
to tweak the original lyrics a bit.


Chris Hadfield – Space Oddity lyrics
Ground control to Major Tom...
Ground control to Major Tom:
Lock your Soyuz hatch and put your helmet on!
(Ten, nine, eight...)
Ground control to Major Tom...
Commencing countdown, engines on,
Detach from station and may God's love be with you.

.

This is ground control to Major Tom:
You've really made the grade
And the papers want to know whose shirts you wear,
But it's time to guide the capsule if you dare.

This is Major Tom to ground control:
I've left for ever more
And I'm floating in a most peculiar way,
And the stars look very different today.


For here am I sitting in a tin can far above the world.
Planet Earth is blue and there's nothing left to do.

Though I've flown one hundred thousand miles,
I'm feeling very still.
And before too long I know it's time to go,
A commander comes down back to Earth and rolls
.
.
.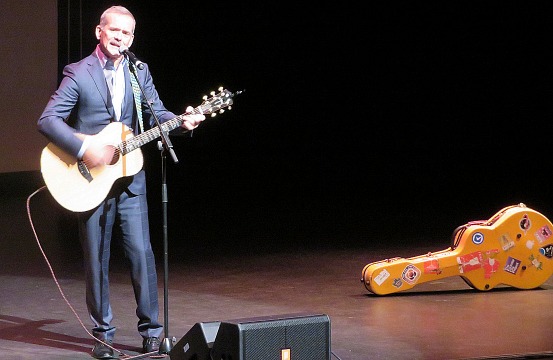 Ground control to Major Tom:
The time is near, there's not too long.
Can you hear me, Major Tom?
Can you hear me, Major Tom?
Can you hear me, Major Tom?
Can you...


Here am I floating in my tin can,
Last glimpse of the world,
Planet Earth is blue and there's nothing left to do.


Ten,
Nine,
Eight . . .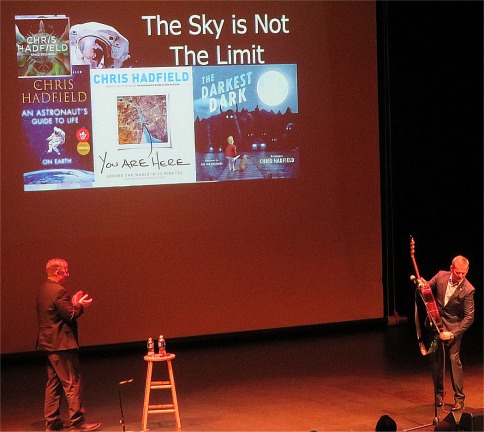 BU Interim President Dr. Steve Robinson joins the crowd
in applauding Colonel Hadfield for his excellent presentation.
Colonel Hadfield has written several books.
He was available for a "Meet and Greet", photos, and autographs.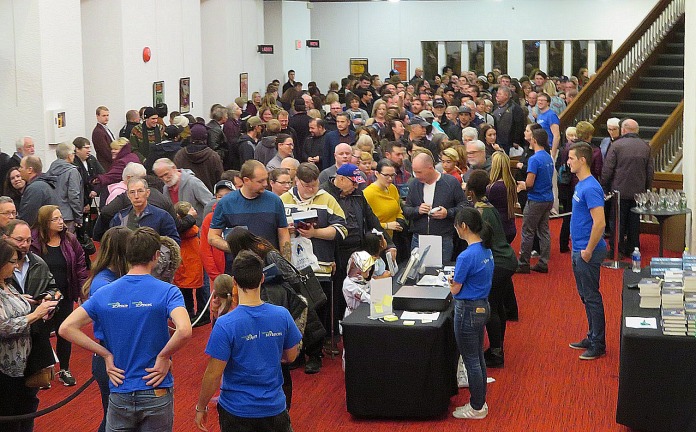 It was a Sold Out crowd, and many stayed lined up for long after the performance
to shake the hand of the First Canadian Astronaut to walk in space.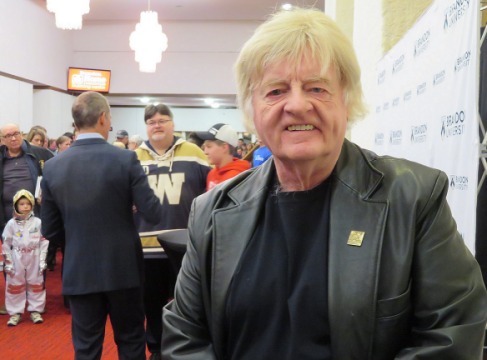 Bill and a future astronaut about to meet Colonel Hadfield.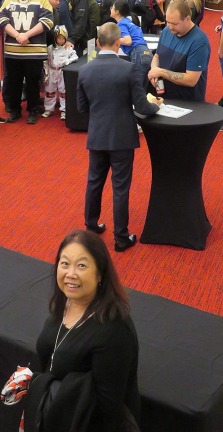 While I was searching for Bill in the massive crowd,
I should have looked "high" instead of "low"
as he was sitting at the TOP of the stairs taking pictures!
I was also in a picture with the Colonel - sort of...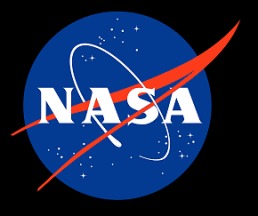 SUE-ON'S HADFIELD WEBPAGE
www.hillmanweb.com/soos/hadfield
BACK TO SUE-ON'S MAIN SITE
www.hillmanweb.com/soos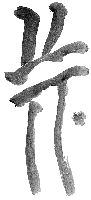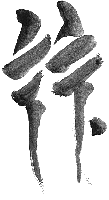 BILL HILLMAN
Visit our thousands of other sites at:
BILL AND SUE-ON HILLMAN ECLECTIC STUDIO
ERB Text, ERB Images and Tarzan® are ©Edgar Rice Burroughs, Inc.- All Rights Reserved.
All Original Work ©1996-2018 by Bill Hillman and/or Contributing Authors/Owners
No part of this web site may be reproduced without permission from the respective owners.