The First and Only Weekly Online Fanzine Devoted to the Life and Works of Edgar Rice Burroughs
Since 1996 ~ Over 15,000 Webpages in Archive
Volume 6305
Presents

ERB of the Silver Screen
A Resource Guide to the Movies of Edgar Rice Burroughs
An ongoing ERBzine and ERB C.H.A.S.E.R. ENCYCLOPEDIA project

TARZAN OF THE APES (1918)
www.erbzine.com/mag5/0503.html
FILM CENTENNIAL CELEBRATION
PART IV
From TARZAN ON FILM by Scott Tracy Griffin
Celebrating the Tarzan Film Centennial #30


When Enid Markey died on November 15, 1981, she left no children or heirs. In 2012, author Brian J. Bohnett released the biography "The Remarkable Enid Markey: First Lady of the Tarzan Films," a lavishly illustrated record of her life and career on screen and stage that gathers decades of headshots and historical records to profile the silver screen's first Jane.

Celebrating the Tarzan Film Centennial #31


One hundred years ago on this day, February 3, 1918, a "New York Times" article discussed the hit film, "Tarzan of the Apes," which continued to sell out the Broadway Theatre, and ballyhooed a slew of fantastic claims:

"Trips were made to Manaos, Brazil; Iquitos, Peru; New Iberia, La.; Great Bear Lake, Cal. and Banff, Canada . . . In all 12,000 miles were traveled by train and over 6,000 miles by steamer . . . Three hundred jungle native huts were built in the Brazilian jungles . . . twenty principals, a working crew, directors and supervisors were transported from New York to Manaos on the steamer Madeirense and then a nine-car train chartered for the trip to New Ibera and thence to the studios at Los Angeles . . . Eleven hundred natives were used in the production . . . Forty high priced aerial acrobats were engaged and paid for an entire season's work, although required but one month. Four lions, six tigers, several elephants, eighteen living apes (all that exist in this country) . . . were purchased and transported to the various locations. Wooden huts, similar to those at our army cantonments, fully screened against insect invasion, were built in the jungle at a small place called Itejuca, sixty miles inland from the Amazon River . . ."

There is no evidence the principals were ever transported anywhere but Hollywood and Louisiana, but perhaps the hyperbolic claims referred to the expeditions that shot stock footage incorporated in the film.

Celebrating the Tarzan Film Centennial #32


Among the vintage artifacts from the publicity campaign for "Tarzan of the Apes" (1918) is this fold-over promotional card featuring an ape based on the 1887 life-sized, Medal of Honor-winning sculpture "Gorilla carrying off a woman" by Emmanuel Frémiet (1824-1910). Frémiet later gifted the National Gallery of Victoria in Melbourne, Australia with a bronze replica of his original plaster statue. The nude woman was recast as a small child in the National Film Corporation's promotional card.

Celebrating the Tarzan Film Centennial #33


As screenings continued to sell out, "Tarzan of the Apes" was declared a hit. The Broadway Theatre extended the film's run until April 2, 1918, the day the film opened nationwide in 65 theaters across the country. Newspapers began serializing the story, and other marketing efforts promoted the film across the country.

Celebrating the Tarzan Film Centennial #34


Happy Birthday Elmo! Born Otto Elmo Linkenhelt on February 6, 1889, in Rochester, Indiana to businessman Louis R. Linkenhelt and his wife, Eldora Hunter Linkenhelt. Lincoln was named for his mother's favorite book, the best-selling novel "St. Elmo," by August Jane Evans. Around 1910, Lincoln joined the railroad as a fireman and brakeman and worked his way west to California, where he worked as a dockhand, sailor, and sparring partner for boxers. Like many aspiring actors, he spent weekends at Santa Monica's famed "Muscle Beach" where he was discovered by a scout for director D.W. Griffith.

In his film debut, the two-reel Western "The Battle at Elderbush Gulch" Lincoln played a cavalry sergeant whose shirt was torn from him in a fight scene, and "a chest was born." Director Griffith, duly impressed by Lincoln's 53-inch chest, began casting him in strongman roles. Lincoln tried a variety of stage names, including Lincoln Helt, Otto Elmo Linkenhelt, Otto Lincoln, and Oscar Linkenhelt, before settling on Elmo Lincoln. His most memorable role was Tarzan the ape man in three films: "Tarzan of the Apes" (1918), the sequel "The Romance of Tarzan" (1918) and the serial "The Adventures of Tarzan" (1921).

Celebrating the Tarzan Film Centennial #35


On April 16, 1918, two weeks after "Tarzan of the Apes" opened nationally in 65 theaters, Hollywood trade papers reported that production had begun on a sequel, to be titled "The Romance of Tarzan," shot at the National Film Corporation studio in Hollywood and on location around Southern California. Wilfred Lucas, formerly with the Biograph Company and Lasky, directed, with Harry Vallejo on camera and Bess Meredyth scripting. Most of the previous cast reprised their roles for the sequel, which wrapped in early June.

Celebrating the Tarzan Film Centennial #36


As work began on "The Romance of Tarzan," nine large sets were constructed at National Film Corporation's studios in Hollywood, including a saloon 138 feet long, with a staircase where a fight scene would be staged, and a jungle set with a 60' x 20' tank, 12 feet deep, complete with a waterfall and 40 saurians from the Los Angeles Alligator Farm. Monkeys and birds filled the trees. Eugene Ainsworth, "a noted English teacher, formerly at Oxford" supervised set design and construction, "with an eye to accuracy in carrying out the details of the period and surroundings which it is intended to picturize for the production."

Celebrating the Tarzan Film Centennial #37

Click for larger image

Tarzan author Edgar Rice Burroughs' first inkling that "The Romance of Tarzan" was filming came when he read it in Kitty Kelly's Hollywood gossip column in the "Chicago Examiner" in May 1918. Incensed, Burroughs obtained a court injunction against producer William Parsons, who disingenuously claimed that the sequel was adapted from the closing chapter of the book "Tarzan of the Apes," to which he held full rights. (Other than the notion of Tarzan returning to civilization to find Jane, the film had little in common with the novel.) Eventually, Parsons relented and paid Burroughs $2,500 to mollify him and obtain a release for the film.

Celebrating the Tarzan Film Centennial #38

Click for larger image

The plot for "The Romance of Tarzan" (1918), which producer William Parsons claimed was adapted from the final chapters of the novel "Tarzan of the Apes," saw the safari party—including Jane (Enid Markey), her father Professor Porter (Thomas Jefferson), and Tarzan's cousin Cecil Greystoke (Colin Kenny)—attacked by cannibals as they prepare to depart for England. Tarzan (Elmo Lincoln) comes to their defense and Clayton, desperate to retain his Greystoke inheritance, tells everyone Tarzan is dead. The party departs, and Tarzan must track Jane to San Francisco, where Clayton sets a femme fatale, played by Cleo Madison, upon him. Romantic complications ensue, and Tarzan returns to the jungle; Jane uncovers the plot and follows Tarzan to Africa where they are reunited.

Celebrating the Tarzan Film Centennial #39


Following filming on the National Film Corporation stages in Hollywood, "The Romance of Tarzan" cast and crew decamped for Modjeska Ranch in Orange County for location filming in May, 1918.

The ranch was founded as a retreat by Countess Helena Modjeska, a renowned Polish and American stage star, who moved to the Western slopes of Santiago Mountain in 1888 with her husband, Count Bozenta "Charlie" Chlapowski. There, they constructed a Queen Anne revival-style cottage, designed by noted architect Stanford White, graced with Orange County's first swimming pool and surrounded by a botanical garden named Arden, for the forest in Shakespeare's "As You Like It." Nearby Modjeska Peak was named for the Countess.
Today, the home and grounds are a National Historic Landmark, curated by the Orange County Parks, and visitors can pay $5 for a docent-led tour and tread in Tarzan's footsteps.



Click for full-size preview collage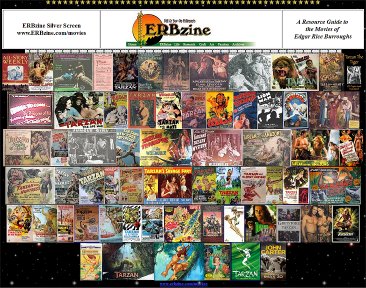 ERBzine SILVER SCREEN SERIES
www.ERBzine.com/movies


BACK TO OUR INTRO PAGE FOR
TARZAN OF THE APES (1918)
www.erbzine.com/mag5/0503.html




Celebrate the 100th Anniversary of Tarzan of the Apes in film with
SCOTT TRACY GRIFFIN and his TARZAN ON FILM
CONTENTS
PART I :: PART II :: PART III :: PART IV :: PART V :: PART VI :: PART VII :: PART VIII:: PART IX
:: PART X :: PART XI:: PART XII:: PART XIII:: PART XIV:: PART XV:: PART XVI:: PART XVII
:: PART XVIII :: PART XIX :: PART XX :: PART XXI:: PART XXII:: PART XXIII:






BILL HILLMAN
Visit our thousands of other sites at:
BILL AND SUE-ON HILLMAN ECLECTIC STUDIO
ERB Text, ERB Images and Tarzan® are ©Edgar Rice Burroughs, Inc.- All Rights Reserved.
All Original Work ©1996-2018 by Bill Hillman and/or Contributing Authors/Owners
No part of this web site may be reproduced without permission from the respective owners.