First and Only Weekly Online Fanzine Devoted to the Life and Works of Edgar Rice Burroughs
Since 1996 ~ Over 15,000 Web Pages in Archive
presents
Volume 6027
TARZAN AND JANE
Forever In Fashion: Part I
From a PowerPoint Presentation
by DJ Howell
Adapted to the Web by Bill Hillman
Continued in Part II

CLICK FOR LARGER IMAGES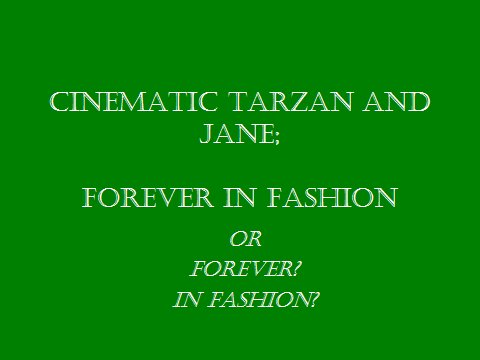 TWO QUESTIONS HERE:
ARE THEY FOREVER?
ARE THEY IN FASHION, IF NOT FASHIONABLE?
THERE IS NO BETTER OPENING TO A NOVEL THAN . . .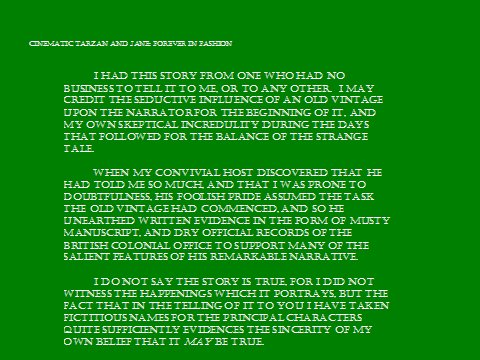 SADLY, SOME COMMUNITY COLLEGE STUDENTS
FOUND THE VOCABULARY TOO SOPHISTICATED,
YET THE NOVEL NOT SUITABLE FOR CHILDREN
. . . IF ERBíS OWN WORDS NOT ENOUGH,
THERE IS MORE



THE CLAIM FOR SUPERMAN IS THAT HE CONSTANTLY CHANGES TO MEET
THE NEEDS AND EXPECTATIONS OF CONTEMPORANEOUS SOCIETY.
THAT MAY BE A CLAIM THAT HAS BEEN MISSED FOR TARZAN
I WONDER IF AUDIENCES RELATE AS CLOSELY
TO OTHER HEROES AS THEY DO TO TARZAN.
WHY ARE WE BURROUGHS FANS SO PROTECTIVE OF THE CHARACTER?
. . . . AND SO ON TO THE FASHIONS OVER THE TIMES OF TARZANíS EXISTENCE,
ESPECIALLY ON MOVIE AND TELEVISION SCREENS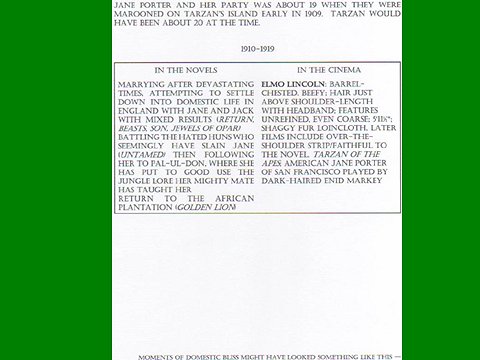 MY APOLOGIES FOR THE INEPTITUDE OF DESCRIPTION
Ė ONLY JANE WAS 19, NOT HER PARTY
THE DESCRIPTIONS OF THE FILM TARZANS ARE TAKEN PRIMARILY
FROM ESSOE, WITH SOME FROM FURY; STILLS AND TEXT
. . . . THIS IS WHAT TARZAN AND JANE MIGHT HAVE LOOKED LIKE
WHILE TOOLING ABOUT THE ENGLISH COUNTRYSIDE
Ė OR AROUND BALTIMORE OR THAT PLACE IN WISCONSIN


| | |
| --- | --- |
| . | |





NOTICE HOW REVEALING JANEíS COSTUME IS, AS WAS TARZANíS,
ESPECIALLY IN COMPARISON WITH DAY WEAR AND BATHING SUITS OF THE TIME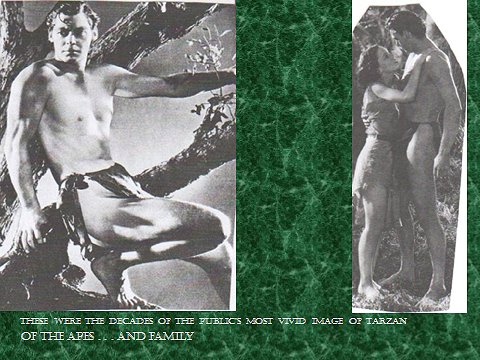 CONTINUED NEXT WEEK
IN PART II


TARZAN AND JANE: FOREVER IN FASHION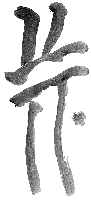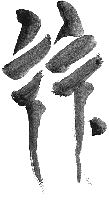 BILL HILLMAN
Visit our thousands of other sites at:
BILL AND SUE-ON HILLMAN ECLECTIC STUDIO
ERB Text, ERB Images and Tarzan® are ©Edgar Rice Burroughs, Inc.-
All Rights Reserved. ERB quotes ©ERB Inc.
All Original Work ©1996-2017 by Bill Hillman and/or Contributing Authors/Owners
No part of this web site may be reproduced without permission from the respective owners.