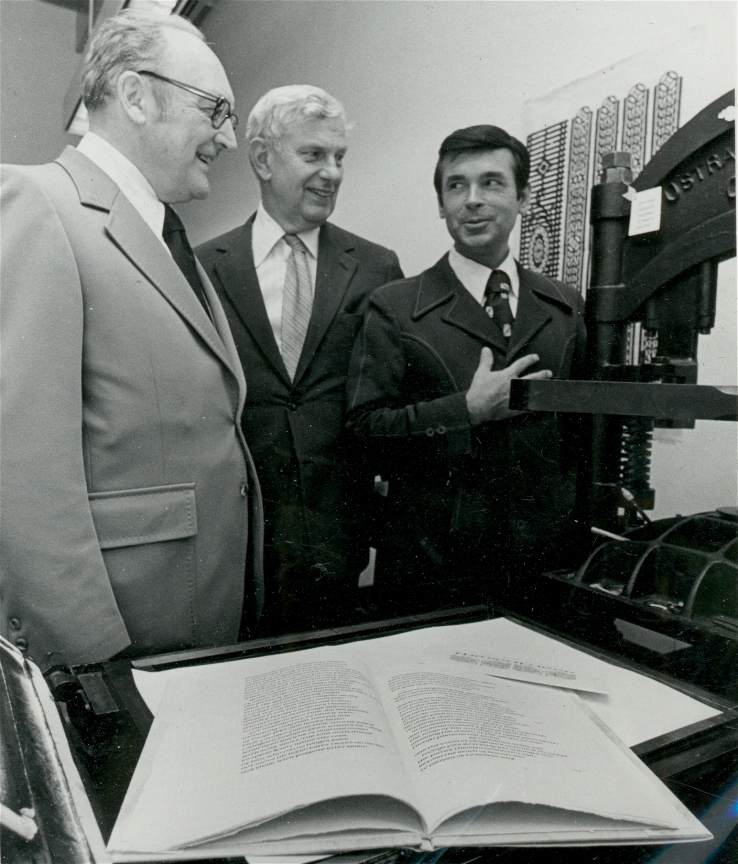 MY FIRST BOOK IS PUBLISHED!
"The Seafarer" is an Anglo-Saxon Elegy from the 9th and 10th century seafaring poets.
I translated it from the "Old English" into modern poetry and had it
published at the King Library Press, Lexington, Kentucky, 1975.
They threw a "Press Party" with fancy food and singing by
Kentucky folklorist John Jacob Niles . . .
the composer of "I Wander as I Wander" and many other concert ballads.
In the photo are tow of my faculty pals,
Judge Raymond Bossmeyer (18th Century book collector) and
Dr. Richard M. Kain (a leading James Joyce scholar).
I like this photo because I look like the cat that ate the canary.
~George
BACK TO THE
GEORGE T. McWHORTER
COVER & CONTENTS PAGE



Copyright 2004 ~ George T. McWhorter
Not for duplication without owner's permission
BILL HILLMAN
BILL & SUE-ON HILLMAN ECLECTIC STUDIO
Some ERB Images and Tarzan© are Copyright ERB, Inc.- All Rights Reserved.
The McWhorter Online Bio © 2001 by George T. McWhorter
No part of this web site may be reproduced without permission from the respective owners.