Official Edgar Rice Burroughs Tribute and Weekly Webzine Site
Since 1996 ~ Over 15,000 Webzines and Webpages In Archive

Master of Imaginative Fantasy Adventure
Creator of Tarzan® and "Grandfather of American Science Fiction"
Volume 5984
---

SEA DOOM ~ 34.07.29 ~ #177

---


When Tarzan saw the ship was doomed, he bent his mighty strength against his chains but they would not yield. His fellow slaves cried out in terror: "Unloose our shackles! If we must die, let us die like men, not rats!" The cowardly slave master paid no heed to their cries, but ran to save himself. As he passed by, Tarzan tripped him and he fell at the ape-man's feet. While he pinned the tyrant down with one foot, Tarzan thrust the shaft of his oar into the flames.

Soon it was burned through, and only the handle remained chained to his arms. Thus freed from the ponderous oar, the ape-man seized the slave master's keys and unlocked his own shackles, and those of the slave behind him. Knowing that the bondmen could now free themselves, Tarzan ran in search of the maiden, to whom he had pledged his aid. In her flame-fringed cabin he found her swooned on a couch that soon would have been her fiery coffin. Tarzan carried her to the swaying deck, and lashed her to a spar. They left the doomed ship and went down into the angry sea. But when night came on, Tarzan wondered if their escape from t he ship had not merely prolonged their final agonies.

---


http://www.erbzine.com/mag8/0815.html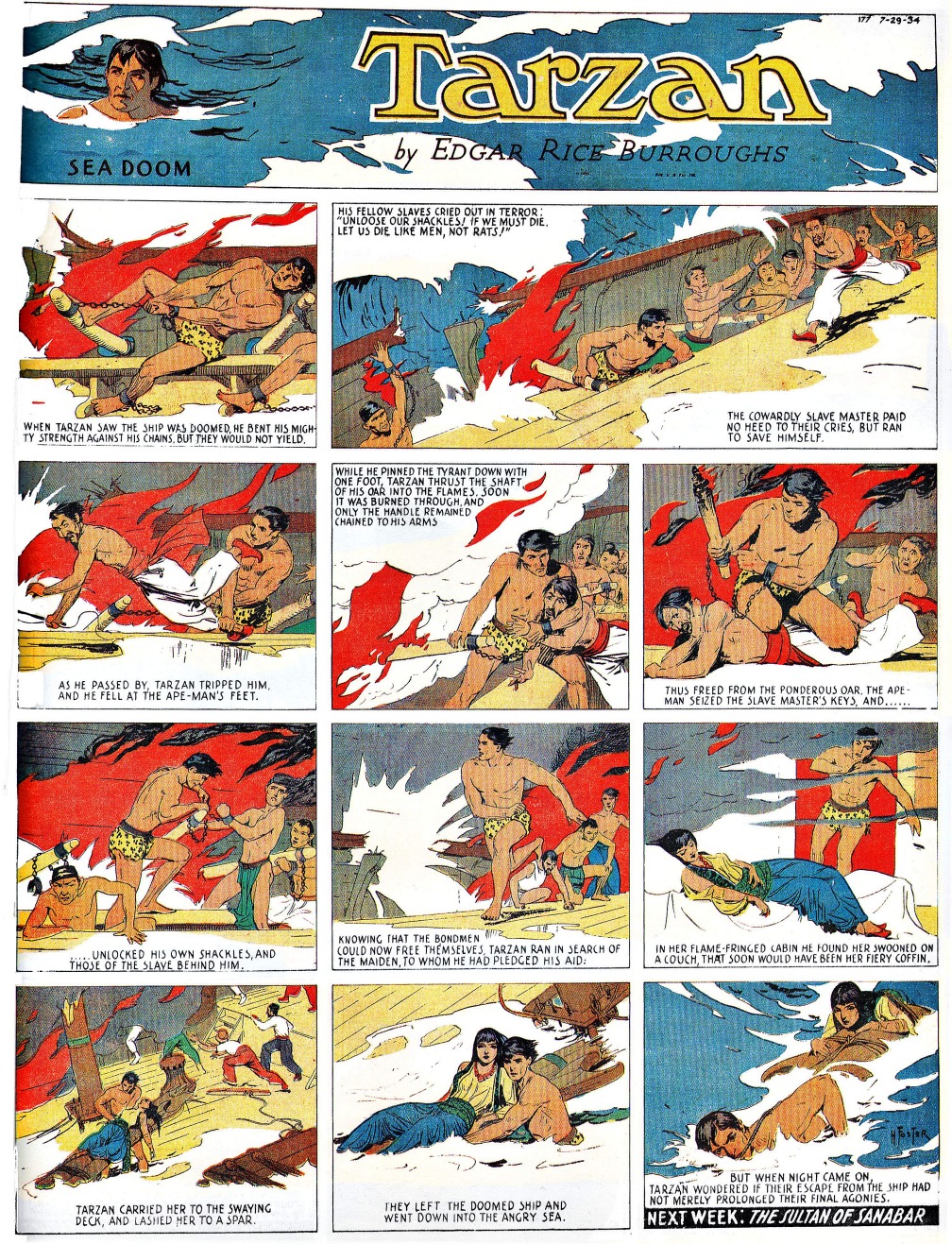 The strips in our ERBzine series are small samples of the giant supersize 15" x 20" reprints now available from Dark Horse Books.

Each hard cover volume of Dark Horse's comprehensive collections of Hal Foster's Tarzan Sundays reprints over 120 strips on high-quality paper and in eye-popping color, replicating their appearance back in the 1930s when they were brand new!

Featuring historical essays on Tarzan and Foster, these astonishing volumes are a must for every collector!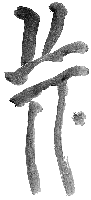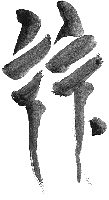 BILL HILLMAN
Visit our thousands of other sites at:
BILL and SUE-ON HILLMAN ECLECTIC STUDIO
ERB Text, ERB Images and Tarzan® are ©Edgar Rice Burroughs, Inc.- All Rights Reserved.
All Original Work ©1996-2017 by Bill Hillman and/or Contributing Authors/Owners
No part of this web site may be reproduced without permission from the respective owners.