Official Edgar Rice Burroughs Tribute and Weekly Webzine Site
Since 1996 ~ Over 15,000 Webzines and Webpages In Archive

Master of Imaginative Fantasy Adventure
Creator of Tarzan® and "Grandfather of American Science Fiction"
Volume 5975
---

THE HOUSE OF DEATH ~ 34.05.27

---

As special penalty for burning the sacred symbol of Maat, Tarzan was led, away to the House of Death, to await execution. Here skilled workmen hammered out death masks of gold, fashioned coffins, and prepared mummies for the tomb, while priests chanted magic incantations. Tarzan was left free to pace these gloomy chambers, so that his tortured mind might dwell on his approaching fate. In the sixth hour of the day came news of the death of Prince Menotep, general of the army and kinsman of the pharaoh. Soon the artisans were laboring zealously to fit out a funeral worthy of his rank. . . and Tarzan was forgotten. Then came the night before the entombment. In the deserted workroom, Tarzan gazed upon the royal mummy case, and conceived a dangerous plan.

Through the mummy case he pierced small holes to give air and vision. Then he disguised himself as a mummy, and descended into the coffin, from which he planned to escape when it was carried out. The pallbearers who came at dawn believed all was in readiness, and bore away the coffin and stone sarcophagus. But outside, an escort of soldiers encircled the bier for the solemn march to the funeral barge. Thus escape was blocked! And Tarzan knew that discovery of his deception would bring tortures more horrible than living burial!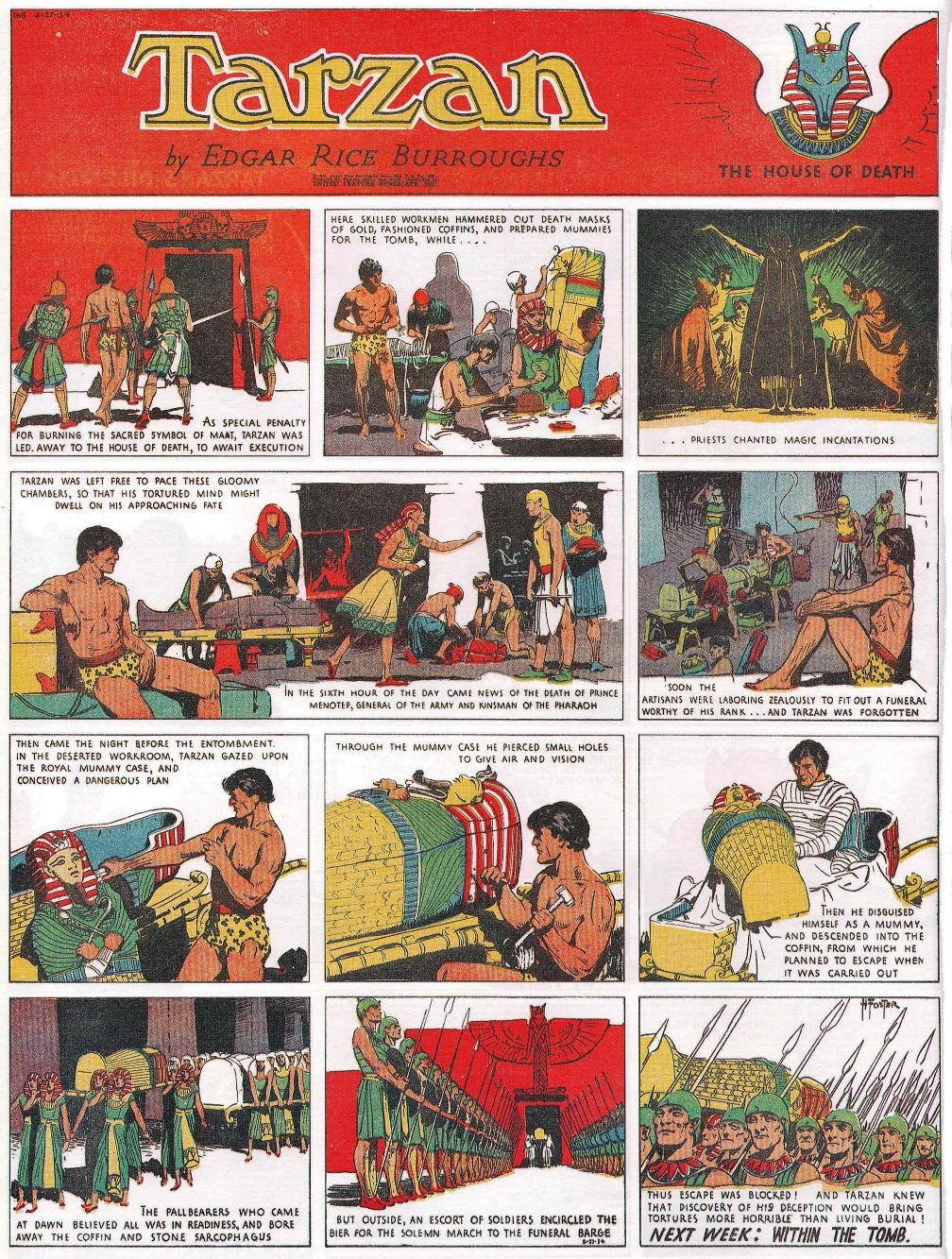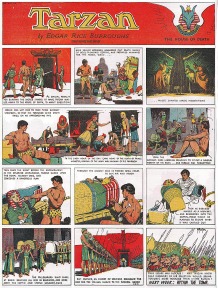 Click for Giant Size Scan
The strips in our ERBzine series are small samples of the giant supersize 15" x 20" reprints now available from Dark Horse Books.

Each hard cover volume of Dark Horse's comprehensive collections of Hal Foster's Tarzan Sundays reprints over 120 strips on high-quality paper and in eye-popping color, replicating their appearance back in the 1930s when they were brand new!

Featuring historical essays on Tarzan and Foster, these astonishing volumes are a must for every collector!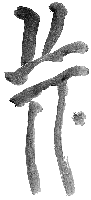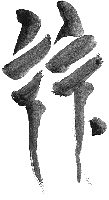 BILL HILLMAN
Visit our thousands of other sites at:
BILL and SUE-ON HILLMAN ECLECTIC STUDIO
ERB Text, ERB Images and Tarzan® are ©Edgar Rice Burroughs, Inc.- All Rights Reserved.
All Original Work ©1996-2017 by Bill Hillman and/or Contributing Authors/Owners
No part of this web site may be reproduced without permission from the respective owners.