Official Edgar Rice Burroughs Tribute and Weekly Webzine Site
Since 1996 ~ Over 15,000 Webzines and Webpages In Archive

Master of Imaginative Fantasy Adventure
Creator of Tarzan® and "Grandfather of American Science Fiction"
Volume 5941
---


KAMUR ~ 1933.10.01

---


KAMUR: For centuries the Ibeks, a tribe of fierce mountaineers, had maintained their independence. Then in the days of the old pharaoh, with the rise of their gigantic Prince Kamur, they dared risk open warfare with the Egyptians. Almost single-handed Kamur put the Egyptian army to rout. Spreading terror, Kamur invaded the palace. But at the sight of Nikotris, he halted, spellbound by her beauty. As the price of peace he demanded of pharaoh the hand of the young princess. Readily he agreed to dismiss his army while terms of peace were discussed.

Then, when he was alone and unarmed, the Egyptians seized him. While he languished in a dungeon, the legend of his terrific strength grew in the land He was THE MONSTER. On festival days he was shown, chained and unkept, to the people. When, after the old pharaoh's death, Kamur finally escaped, he carried Nikotris, who had since become queen, off in his arms. It was Kamur who felled Tarzan with an unsean blow when he discovered the ape-man on his trail. Now he seized the ape-man's knife to strike the death-blow.
http://www.erbzine.com/mag8/0812.html
The strips in our ERBzine series are small samples of the giant supersize 15" x 20" reprints now available from Dark Horse Books.

Each hard cover volume of Dark Horse's comprehensive collections of Hal Foster's Tarzan Sundays reprints over 120 strips on high-quality paper and in eye-popping color, replicating their appearance back in the 1930s when they were brand new!

Featuring historical essays on Tarzan and Foster, these astonishing volumes are a must for every collector!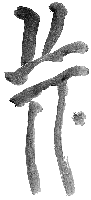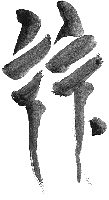 BILL HILLMAN
Visit our thousands of other sites at:
BILL and SUE-ON HILLMAN ECLECTIC STUDIO
ERB Text, ERB Images and Tarzan® are ©Edgar Rice Burroughs, Inc.- All Rights Reserved.
All Original Work ©1996-2017 by Bill Hillman and/or Contributing Authors/Owners
No part of this web site may be reproduced without permission from the respective owners.