Official Edgar Rice Burroughs Tribute and Weekly Webzine Site
Since 1996 ~ Over 15,000 Webzines and Webpages In Archive

Master of Imaginative Fantasy Adventure
Creator of Tarzan® and "Grandfather of American Science Fiction"
Volume 5931
---


CHILDREN OF THE SUN ~ 1933.07.23

---

When the revolutionists ventured into the jungle to capture Tarzan the monkey Dhiti was on guard. Swiftly Dhiti sped to warn the sleeping ape-man. Tarzan called the sacred apes to join him and set off through the trees. When he came to a place above the vanguard of the rabble, he uttered the blood-chilling victory cry of the bull-ape at the kill. In a frenzy the other bull-apes repeated the cry. Numa, the lion was aroused and his roar was added to the dread cries of the apes. The whole jungle reverberated with the unearthly yells. . . and the rabble were sore afraid.

Shrieking insanely, the terrified Egyptians started to flee in panic. They were stopped by an invisible voice.

"Follow me," it said, "and I will lead you to safety. Otherwise the great beasts will devour you in wrath." It was Tarzan, hidden in the trees, who spoke. He sent Dhiti on to warn the prince and princess. The crowd followed their invisible guide until they came upon the hiding place of Tutamken and Nikotris, just as the sun was rising. And Tarzan leaped before them and cried out, "Behold the children of the Sun-God! Fall ye down and worship them!" And the frightened revolutionists bowed in awe before the son and daughter of the pharaoh they had killed.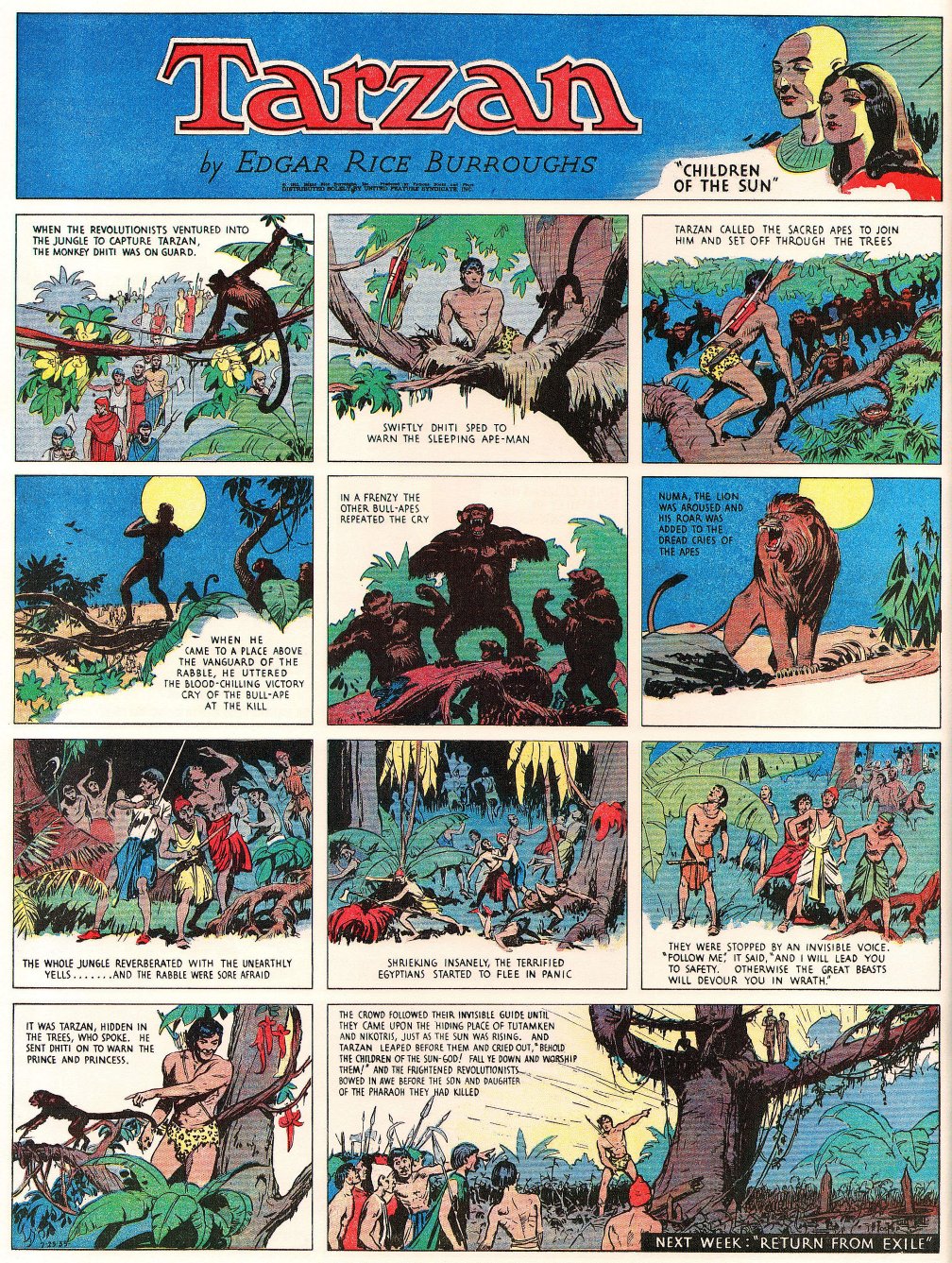 The strips in our ERBzine series are small samples of the giant supersize 15" x 20" reprints now available from Dark Horse Books.

Each hard cover volume of Dark Horse's comprehensive collections of Hal Foster's Tarzan Sundays reprints over 120 strips on high-quality paper and in eye-popping color, replicating their appearance back in the 1930s when they were brand new!

Featuring historical essays on Tarzan and Foster, these astonishing volumes are a must for every collector!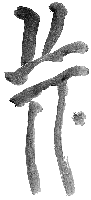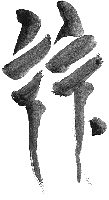 BILL HILLMAN
Visit our thousands of other sites at:
BILL and SUE-ON HILLMAN ECLECTIC STUDIO
ERB Text, ERB Images and Tarzan® are ©Edgar Rice Burroughs, Inc.- All Rights Reserved.
All Original Work ©1996-2016 by Bill Hillman and/or Contributing Authors/Owners
No part of this web site may be reproduced without permission from the respective owners.