TARZAN'S AFRICA IN 3D
Vintage Stereoviews from circ. 1900
Gallery Seven: North Africa


Most of these cards may be clicked for larger images.
Some of the cards featured text descriptions on the back - these images have been reproduced here.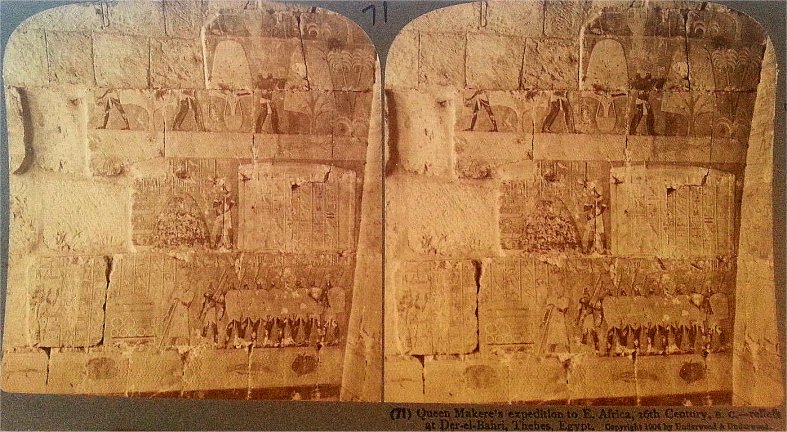 Queen Makere's expedition to E. Africa, 16th Century, BC - Reliefs at Dar-el-Bahri, Thebes, Egypt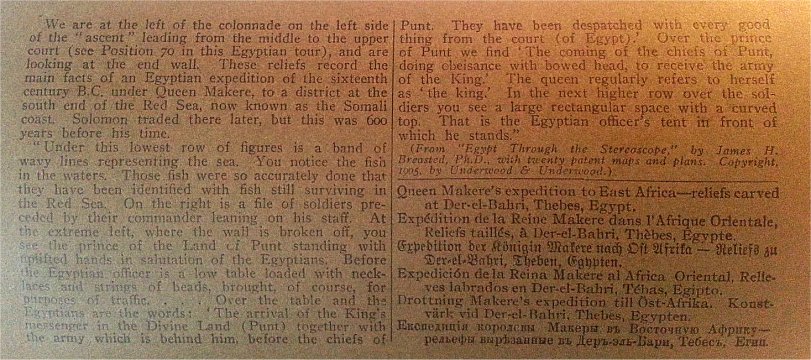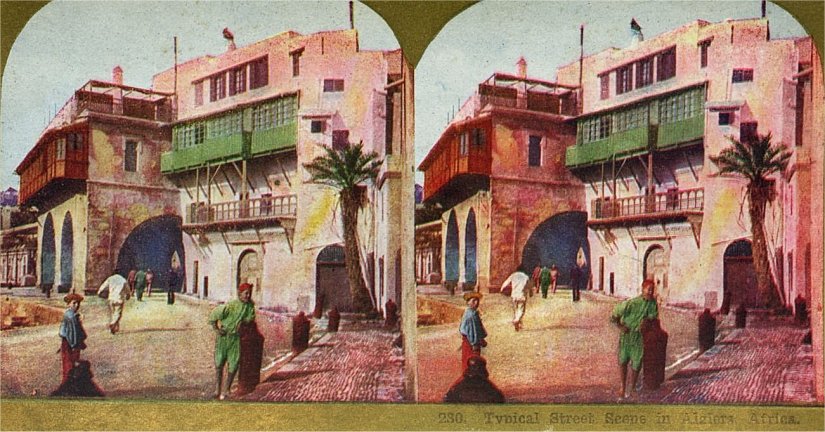 Typical Street Scene in Algiers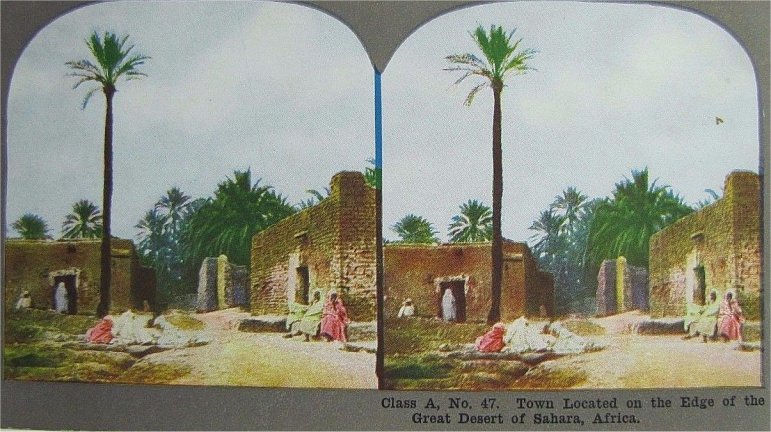 Town Located on the Edge of the Great Desert of Sahara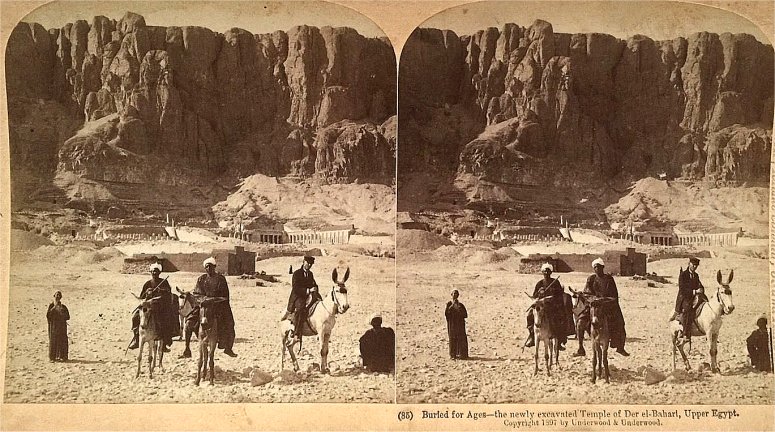 Buried for Ages -- the newly excavated Temple of Der el-Bahari, Upper Egypt.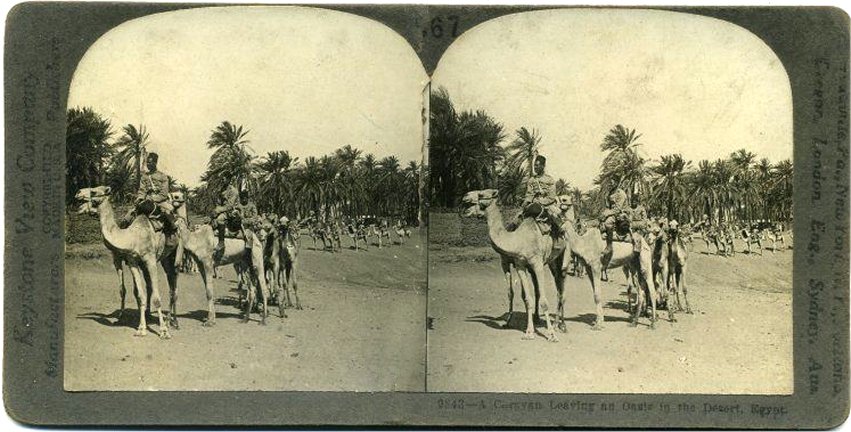 '
A Caravan Leaving an Oasis in the Desert, Egypt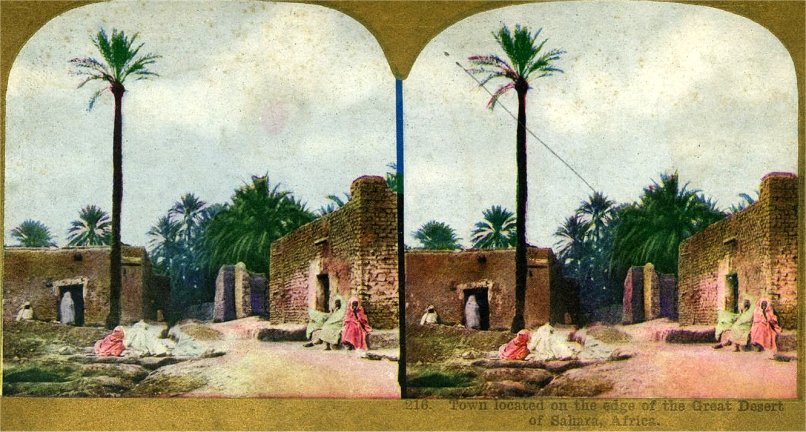 Town located on the edge of the Great Desert of Saharan Africa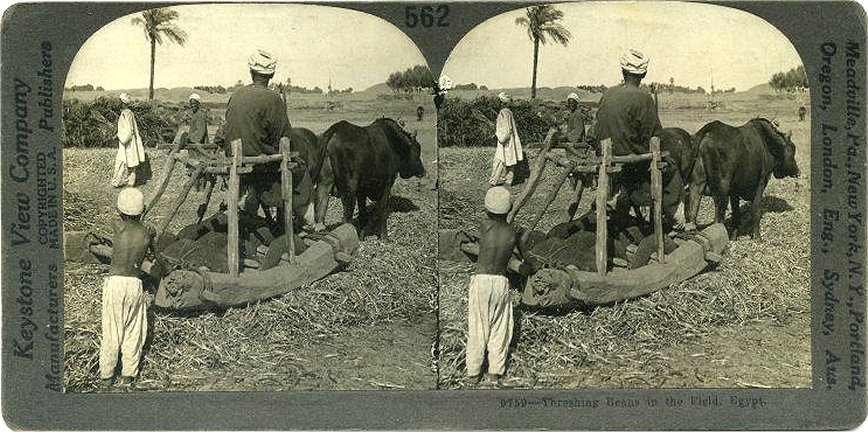 Threshing Beans in the Field, Egypt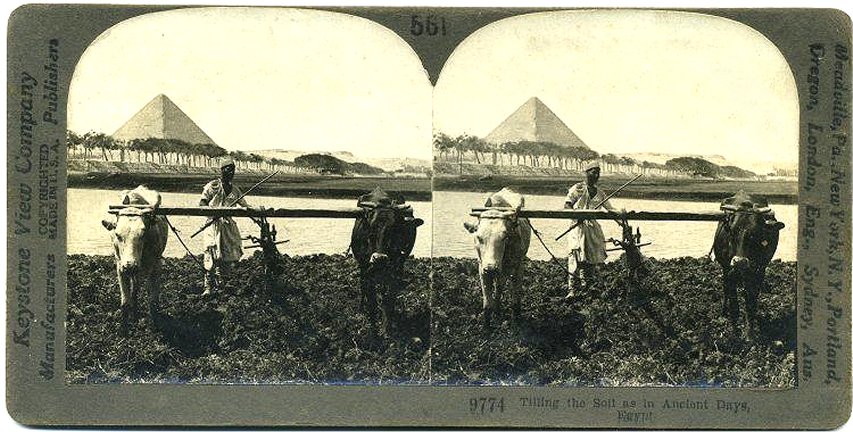 Tilling the Soil as in Ancient Days, Egypt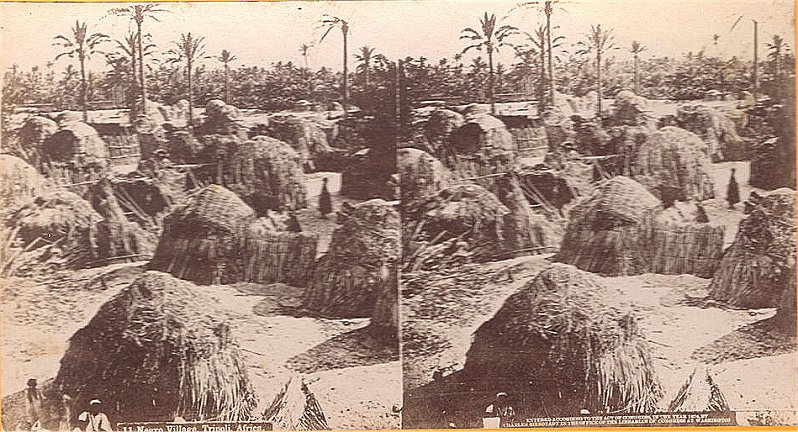 Negro Village, Tripoli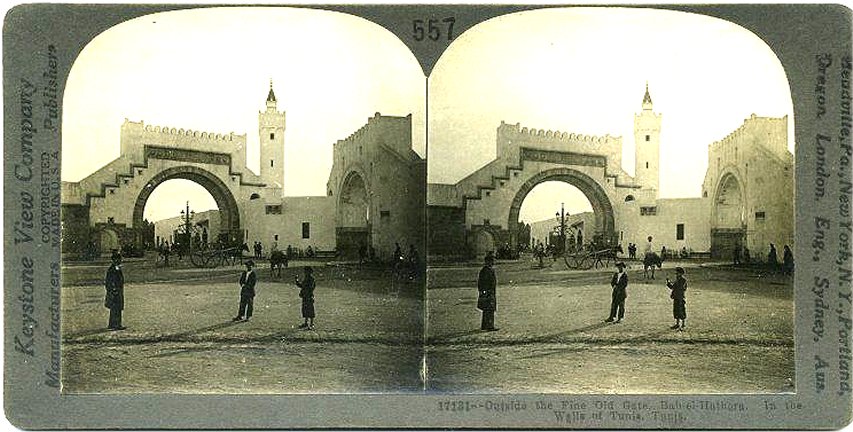 Outside the Fine Old Gate, Bah-el-Hathera in the Walls of Tunis, Tunisia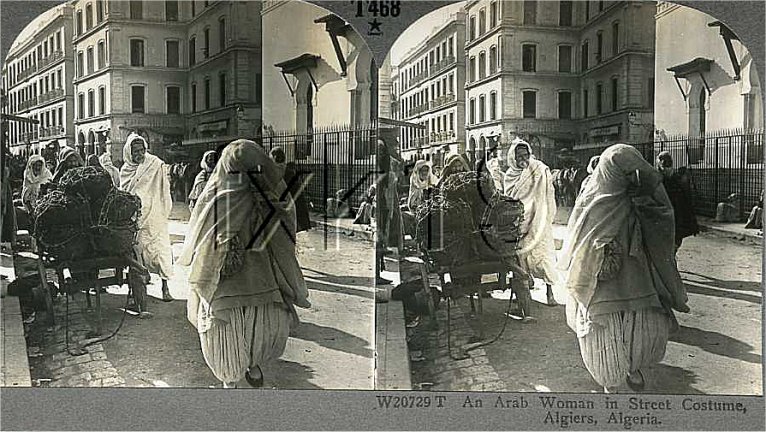 An Arab Woman in Street Costume, Algiers, Algeria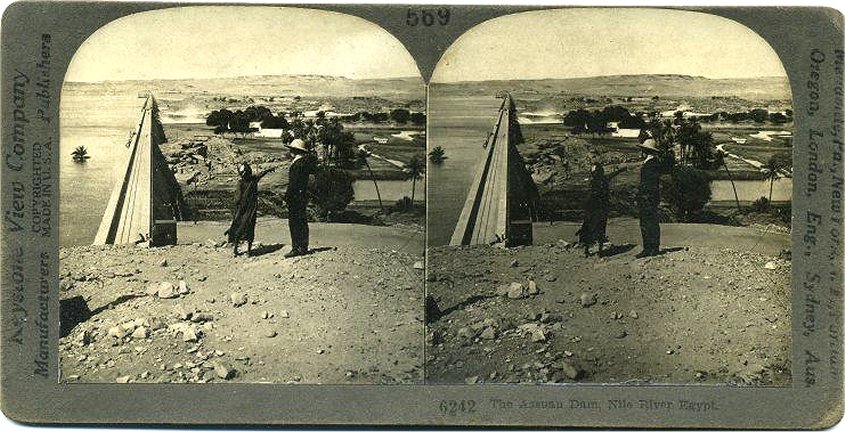 The Aswan Dam, Nile River, Egypt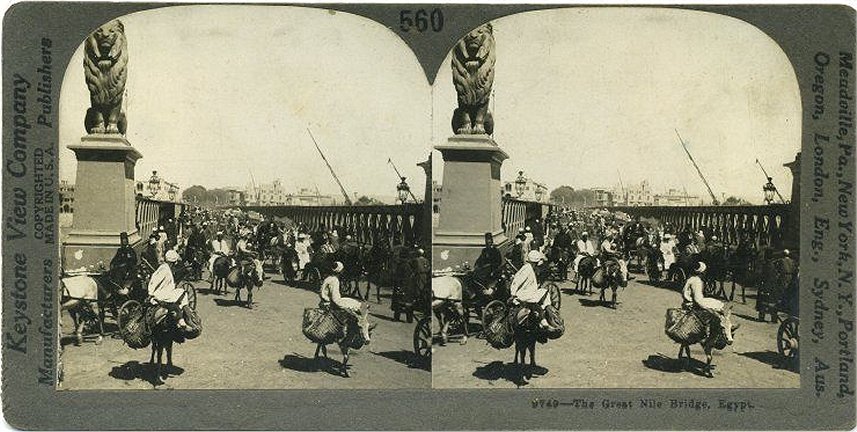 The Great Nile Bridge, Egypt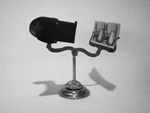 TARZAN'S 3D AFRICA
ERBzine 5582
INTRODUCTION and CONTENTS