TARZAN'S AFRICA IN 3D
Vintage Stereoviews from circ. 1900
Gallery Six: Native Life II


Most of these cards may be clicked for larger images.
Some of the cards featured text descriptions on the back - these images have been reproduced here.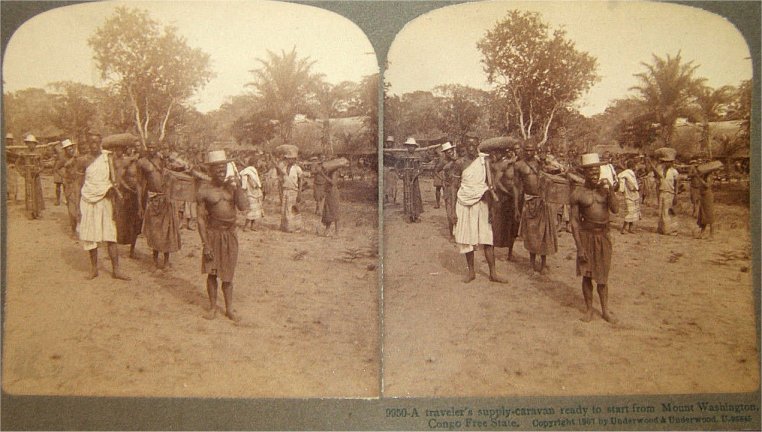 A traveller's supply-caravan ready to start from Mount Washington, Congo Free State.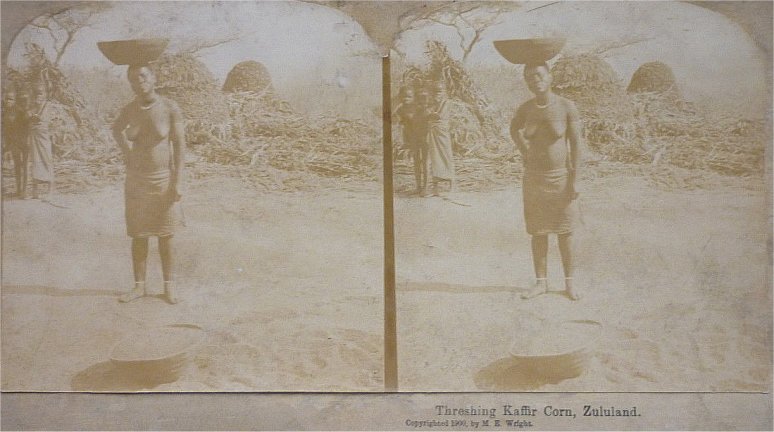 Threshing Kaffir Corn, Zululand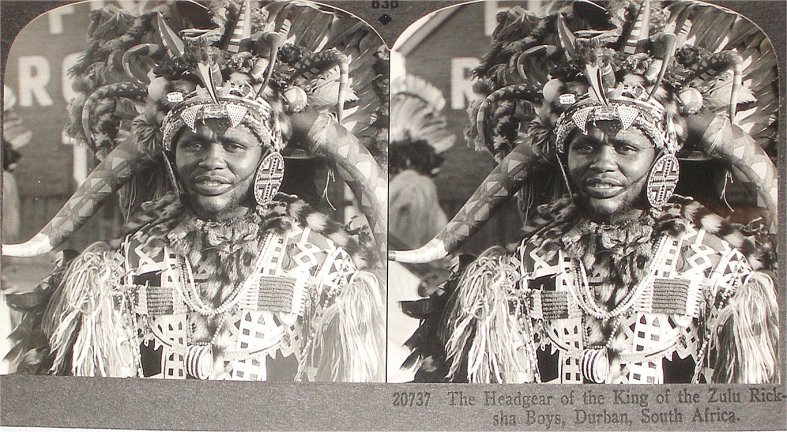 The Headgear of the King of the Zulu Ricksha Boys, Durban, South Africa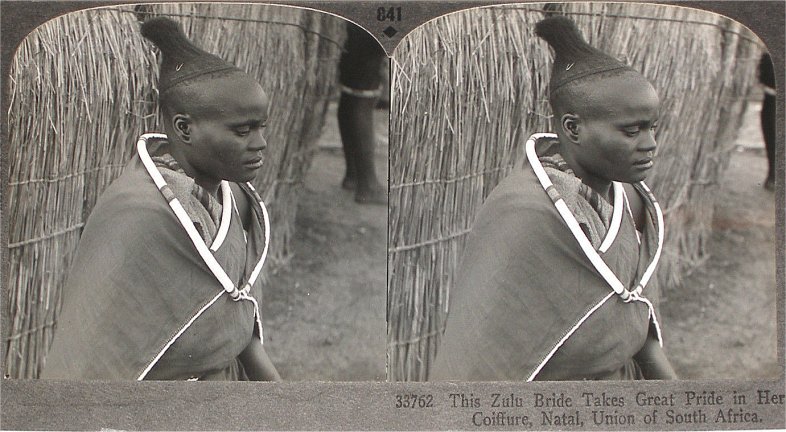 This Zulu Bride Takes Great Pride in Her Coiffure, Natal, Union of South Africa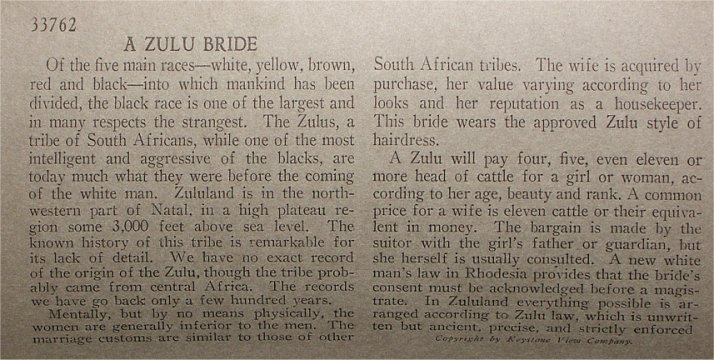 alt
Hunters Hauling a Hippopotamus on the Shore of Victoria Nyanza, Equatorial Africa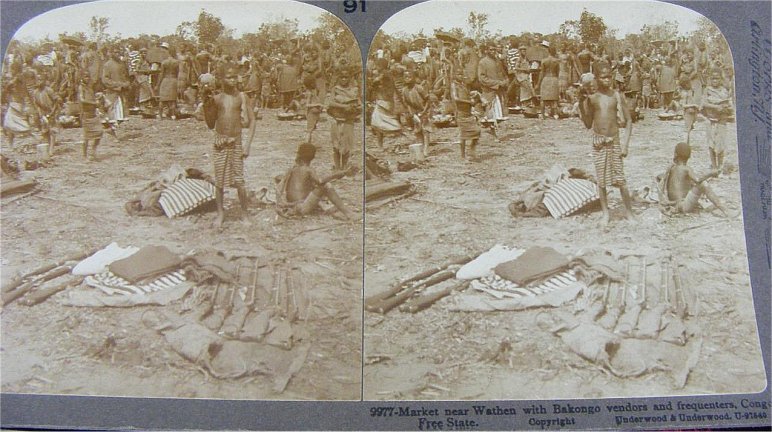 Market near Wathen with Bakongo vendors and frequenters, Congo Free State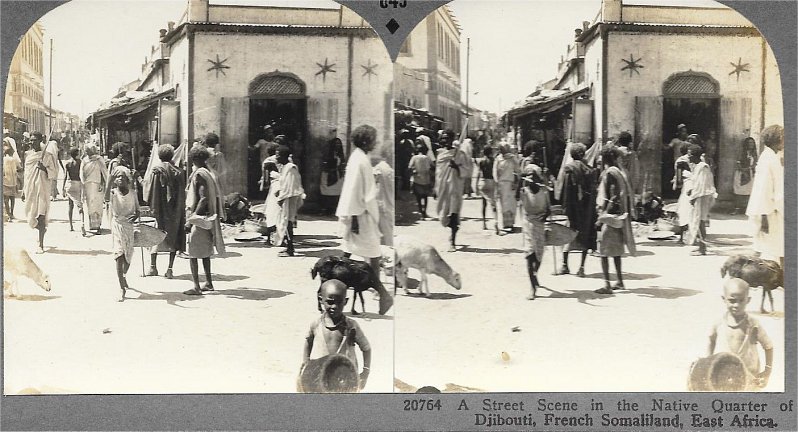 A Street Scene in the Native Quarter of Djibouti, French Somaliland, East Africa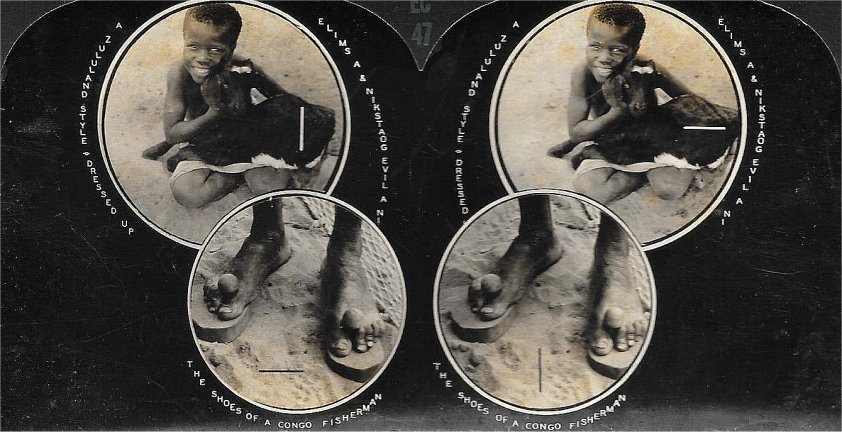 African Boy with Goat ~ Shoes of a Congo Fisherman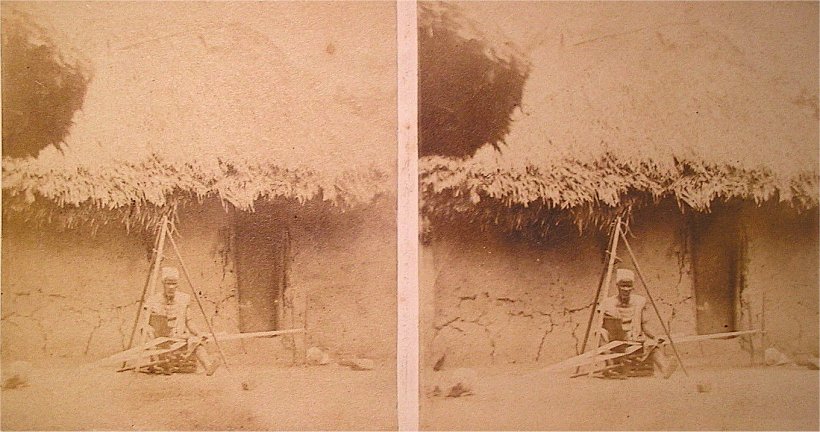 West African Native Weaver with Tripod Loom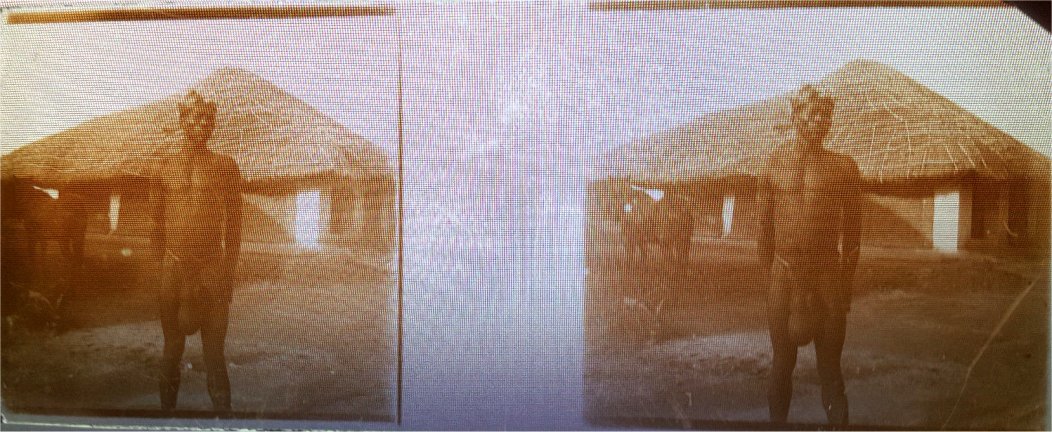 Nude black man with elephantiasis deformation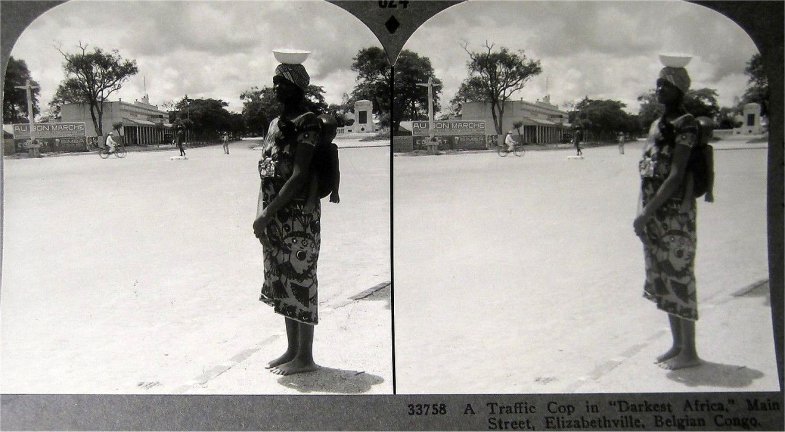 A Traffic Cop in "Darkest Africa." Main Street, Elizabethville, Belgian Congo.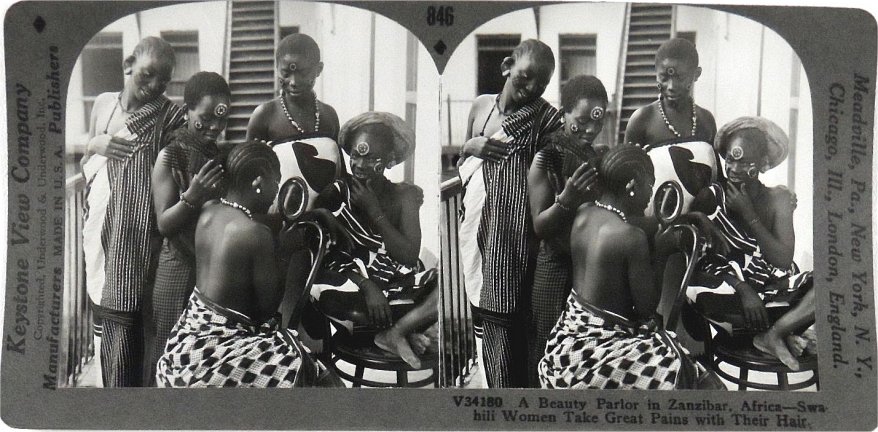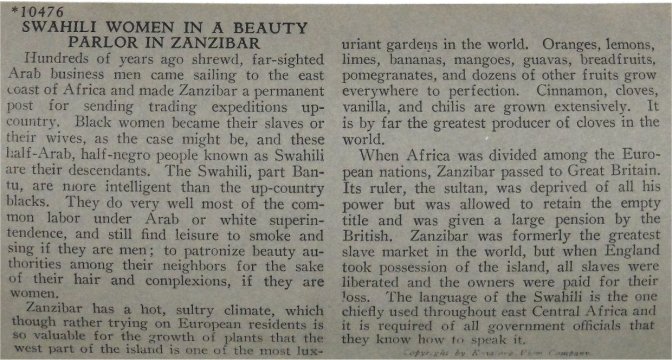 A Beauty Parlor in Zanzibar, Africa - Swahili Women Take great Pains with Their Hair



Kavirondo people and hedged vilaages on plain N. of Victoria Nyanza East Africa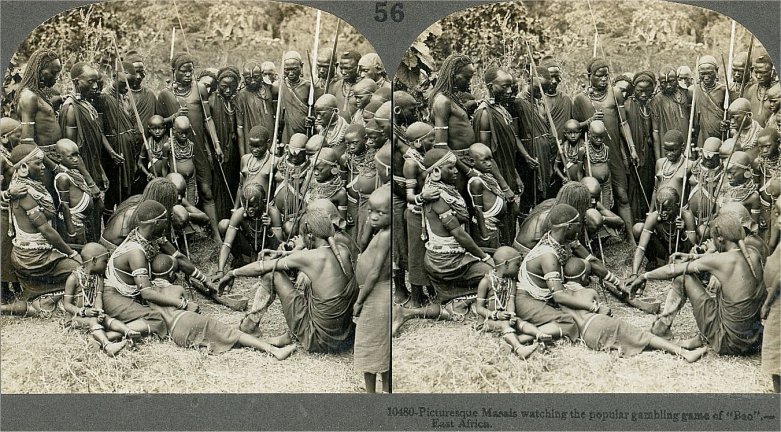 Picturesque Masais watching the popular games of "Bao" -- East Africa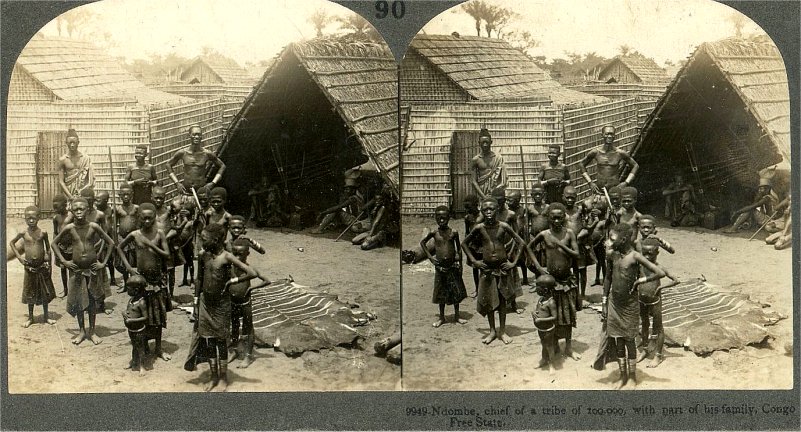 Ndombe, chief of a tribe of 100,000, with part of his family, Congo Free State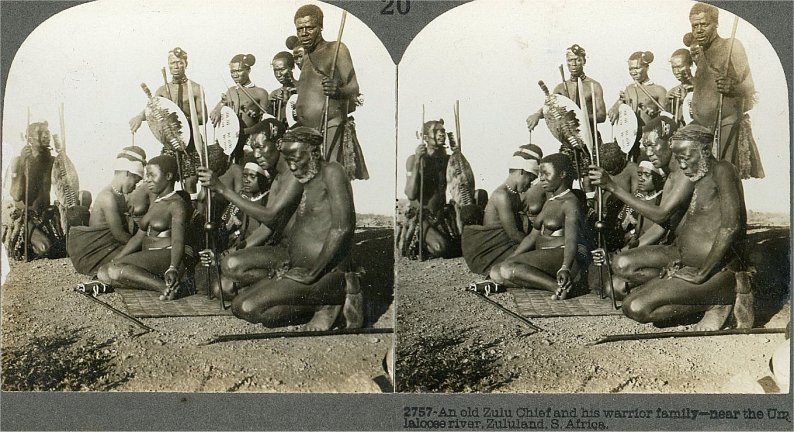 An old Zulu Chief and his warrior family -- near the Urolaloose River, Zululand, S. Africa



Native merry-makers in German East Africa : Native girls dancing, accompanied by drums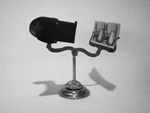 TARZAN'S 3D AFRICA
ERBzine 5582
INTRODUCTION and CONTENTS