TARZAN'S AFRICA IN 3D
Vintage Stereoviews from circ. 1900
Gallery Five: Wildlife II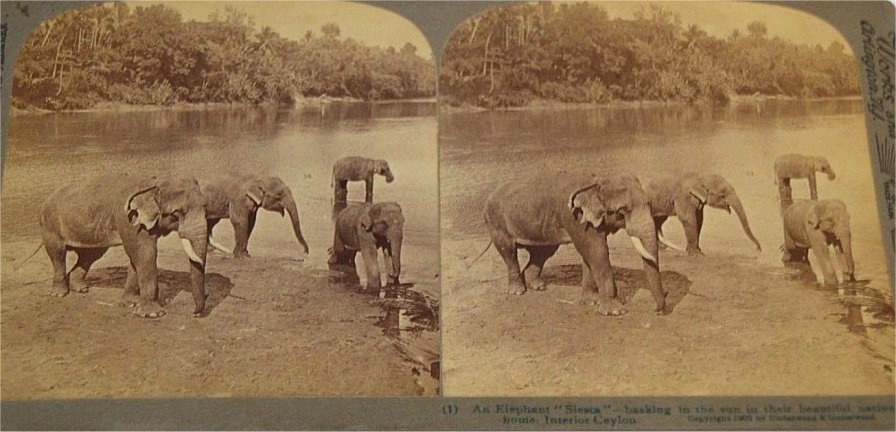 An Elephant "Siesta" -- basking in the sun in their beautiful native home.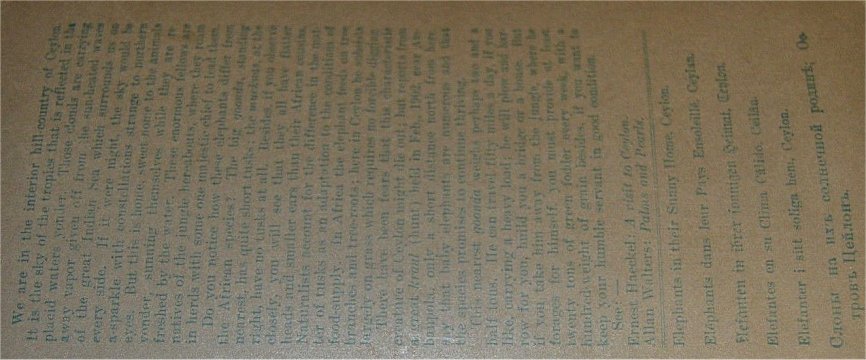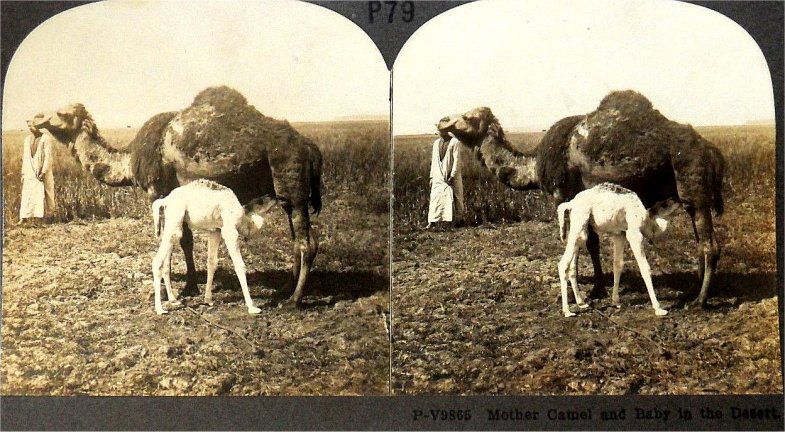 Mother Camel and Baby in the Desert.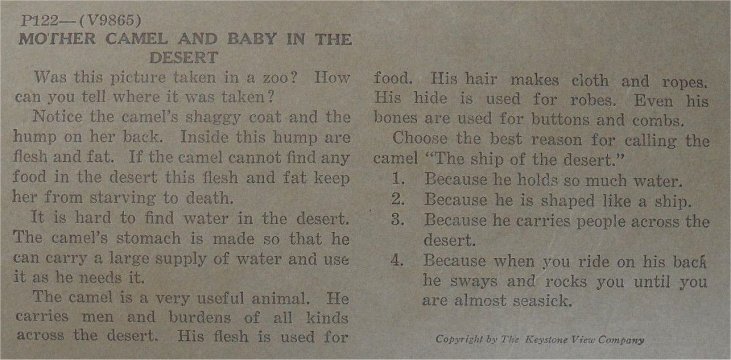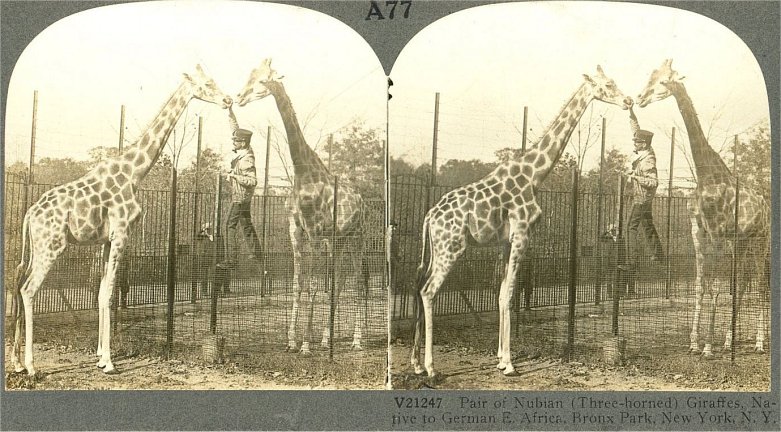 Pair of Nubian (Three-horned) Giraffes, Native to German E. Africa.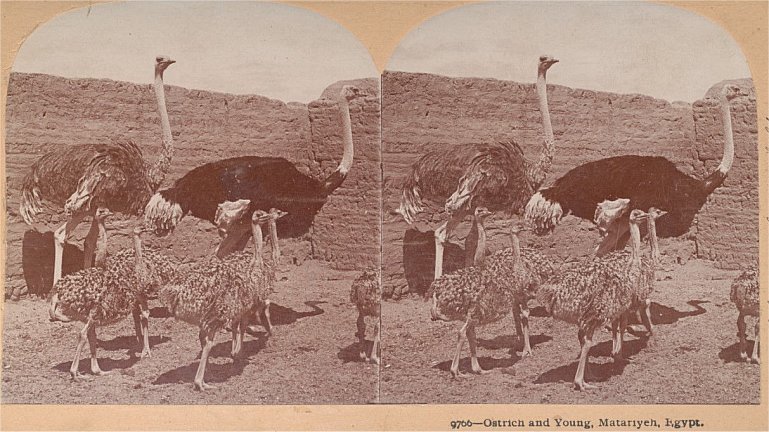 Ostrich and Young, Matarryeh, Egypt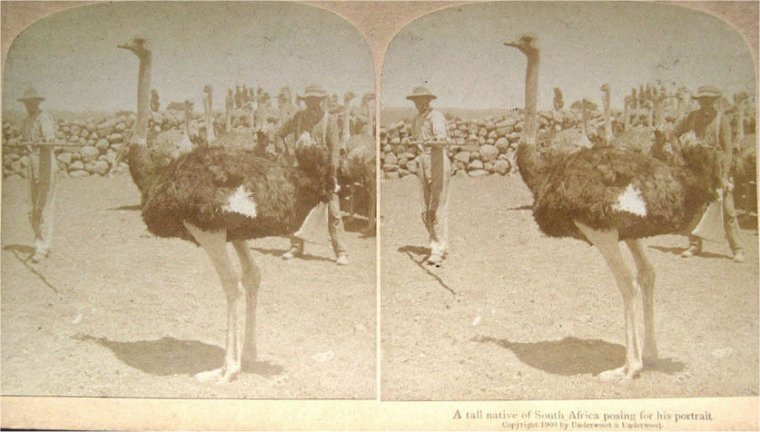 A tall native of Souith Africa posing for his portrait.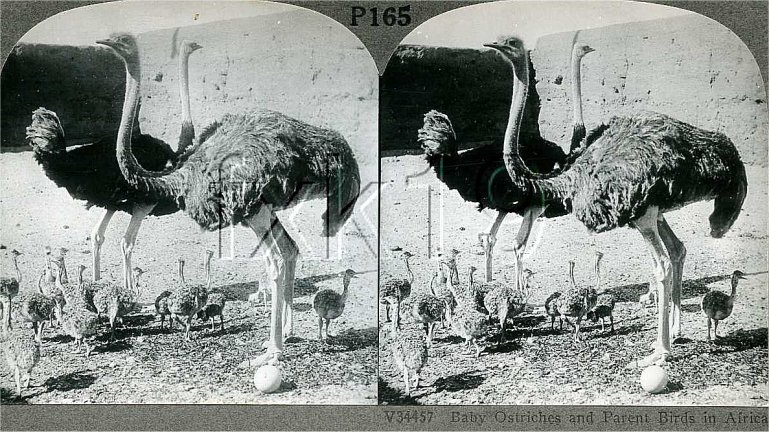 Baby Ostriches and Parent Birds in Africa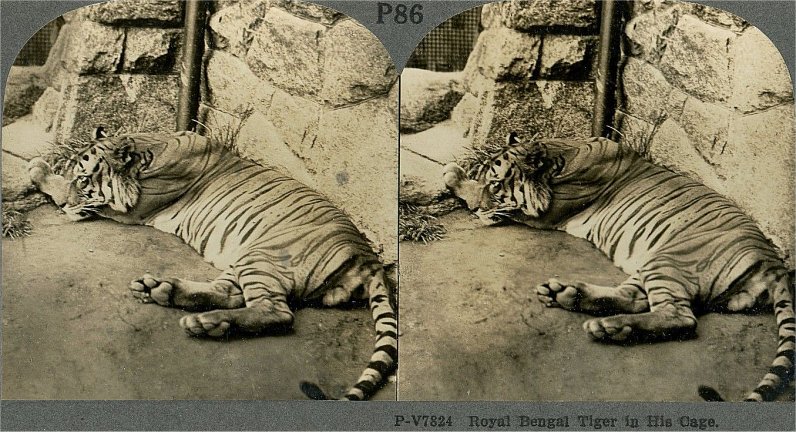 Royal Bengal Tiger in His Cage.
Tigers are not native to Africa -- nevertheless they played a big role in the pulp edition of ERB's first Tarzan novel.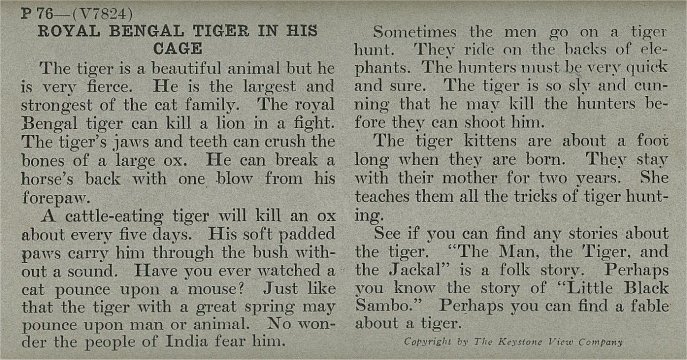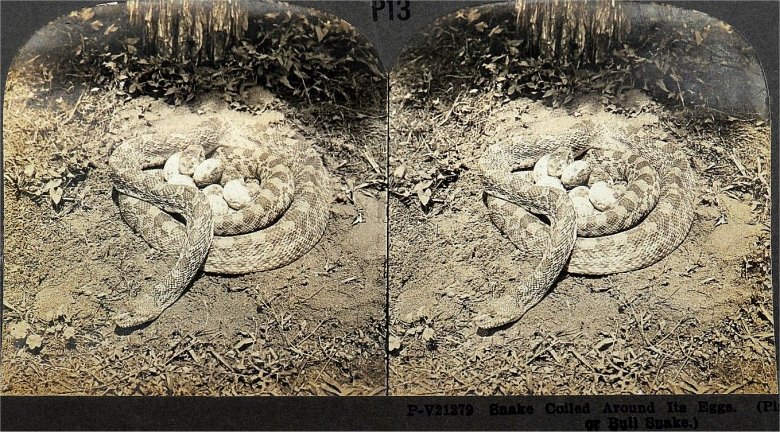 Histah: Snake Coiled Around Its Eggs (Pine or Bull Snake)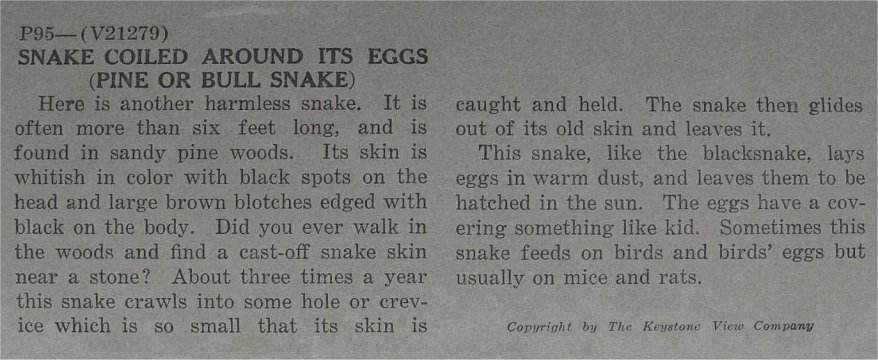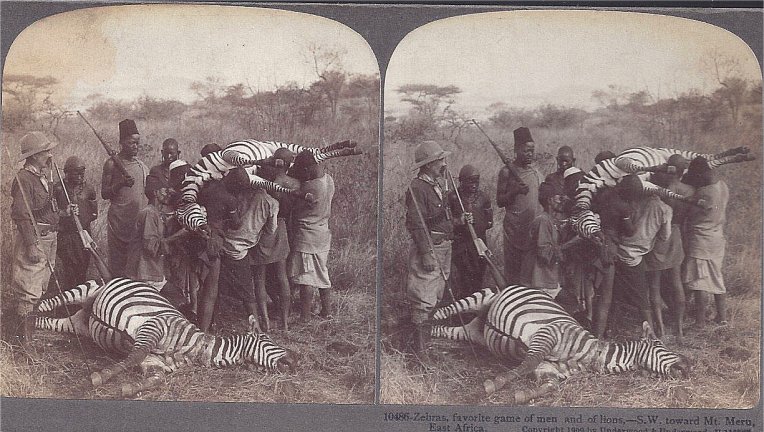 Zebras, favourite game of men and lions -- S.W. toward Mt. Mero, East Africa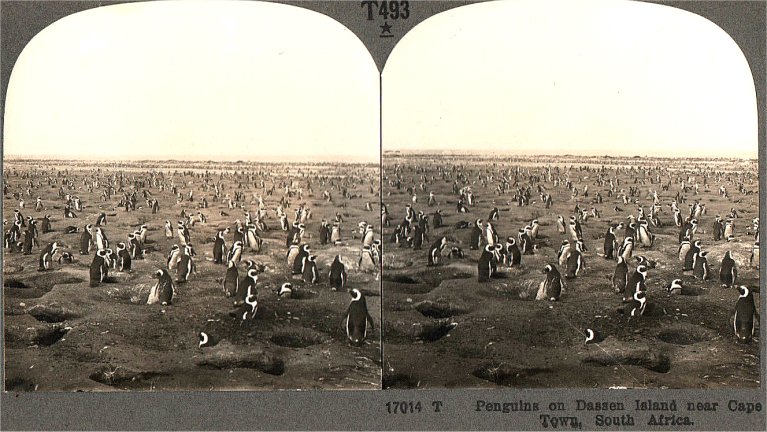 Penguins on Dassen Island near Cape Town, South Africa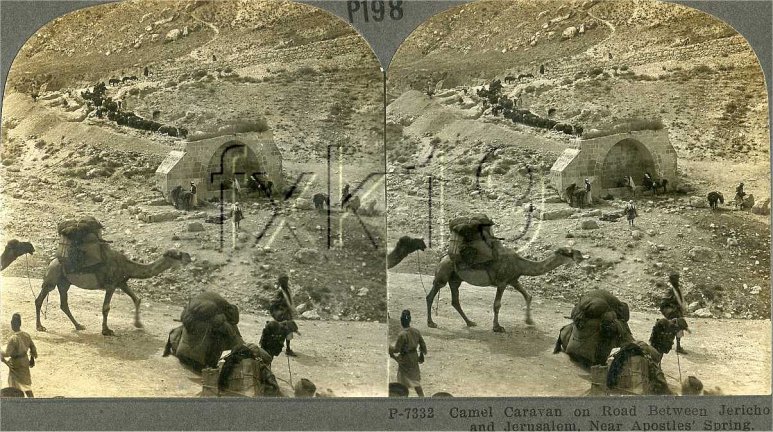 Camel Caravan on Road Between Jericho and Jerusalem.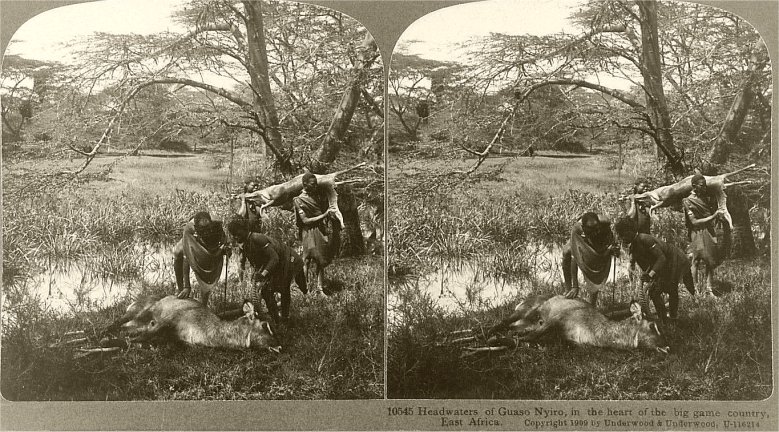 Headwaters of Guaso Nyiro, in the heart of the big gmae country, East Africa.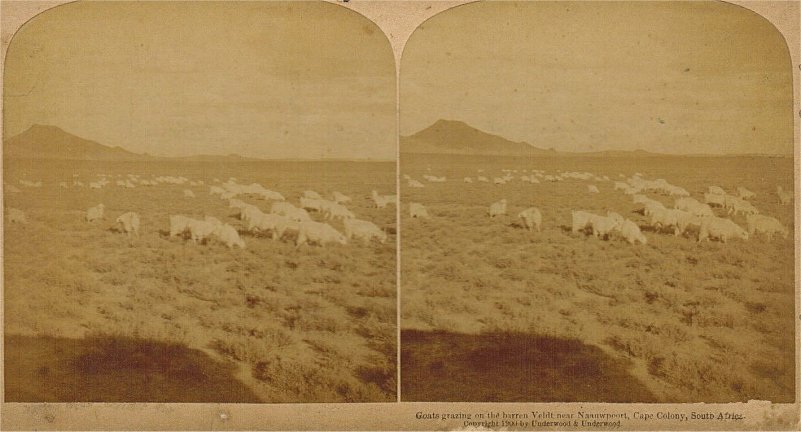 Goats grazing on the barren Veldt near Naanwpoort, Cape Colony, South Africa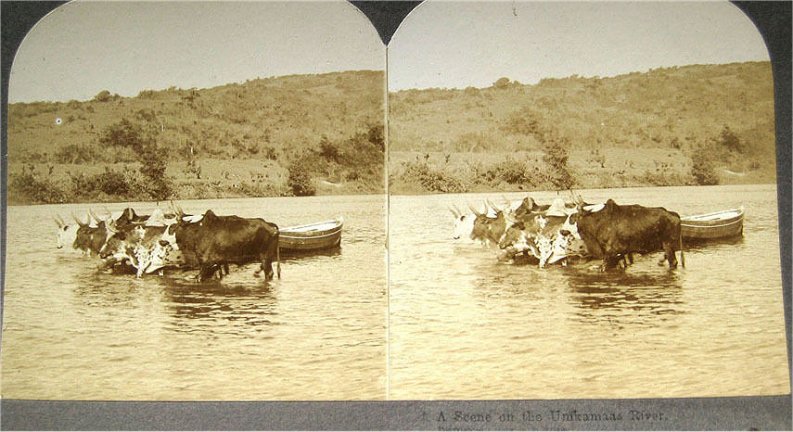 A Scene on the Umkomaas River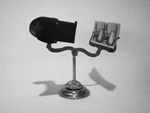 TARZAN'S 3D AFRICA
ERBzine 5582
INTRODUCTION and CONTENTS