TARZAN'S AFRICA IN 3D
Vintage Stereoviews from circ. 1900
Gallery Four: Wildlife I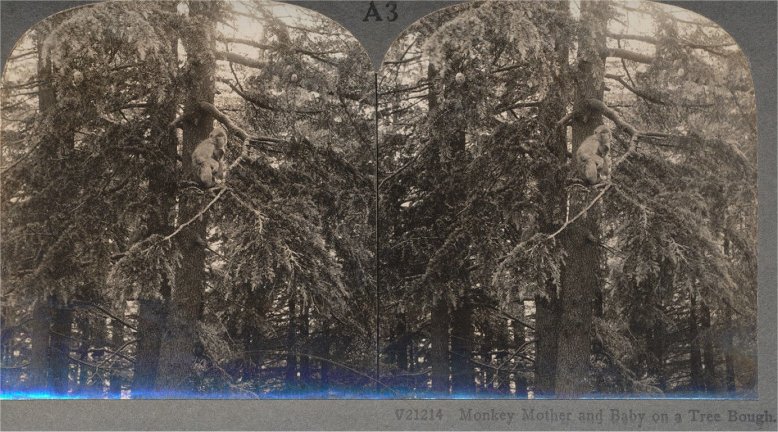 Monkey Mother and Baby on a Tree Bough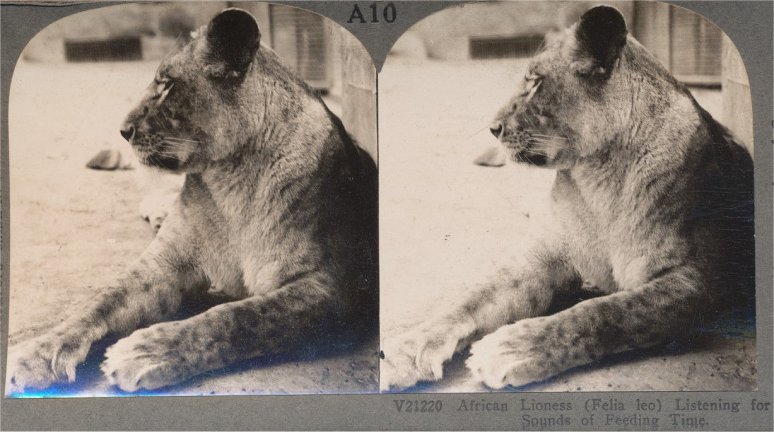 African Lioness Listening for Sounds of Feeding Time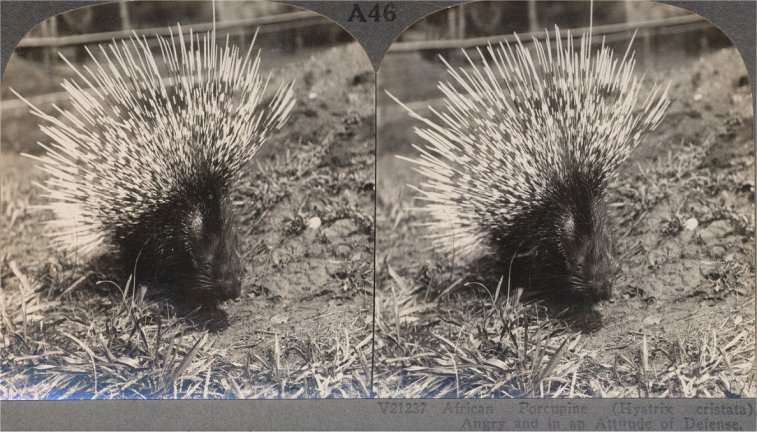 African Porcupine ~ Angry and in an Attitude of Defense.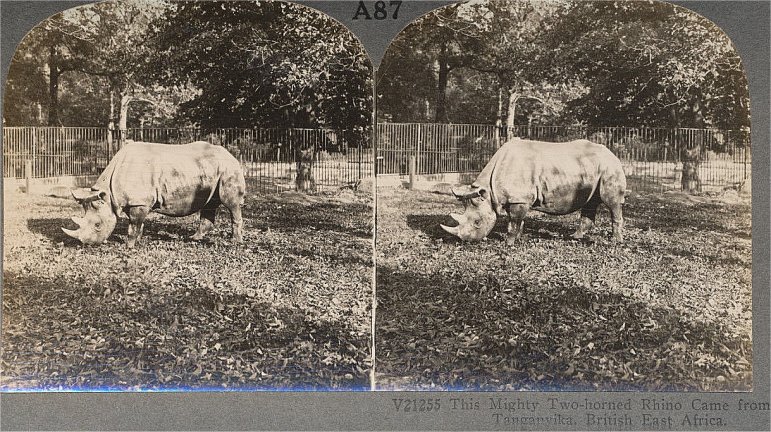 This Mighty Two-Horned Rhin Came from Tanganyika, British East Africa.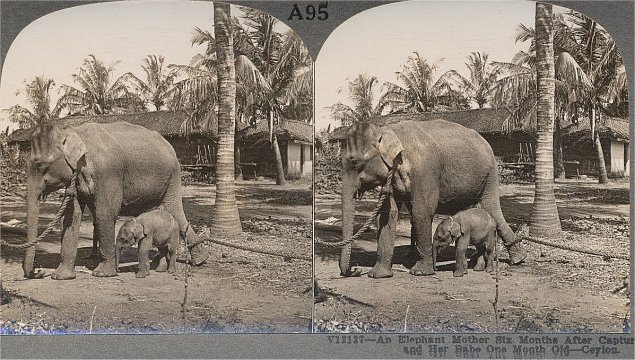 An Elephant Mother Six Months After Capture and Her Babe One Month Old.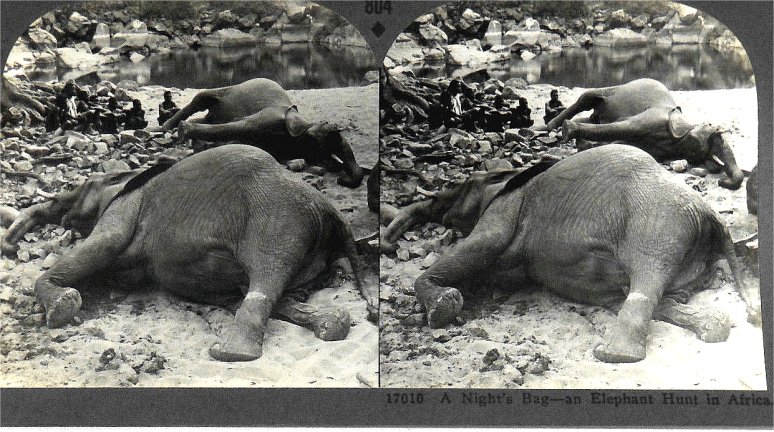 A Night's Bag -- an Elephant Hunt in Africa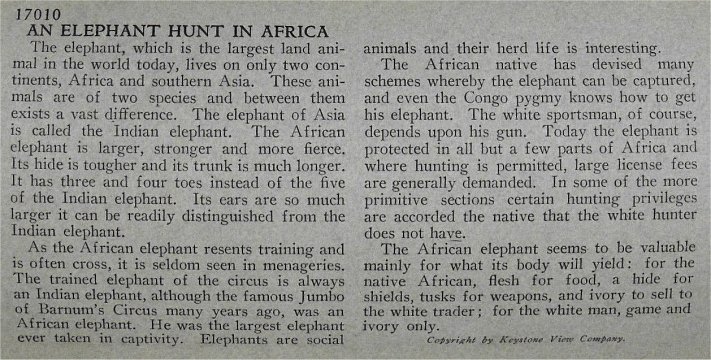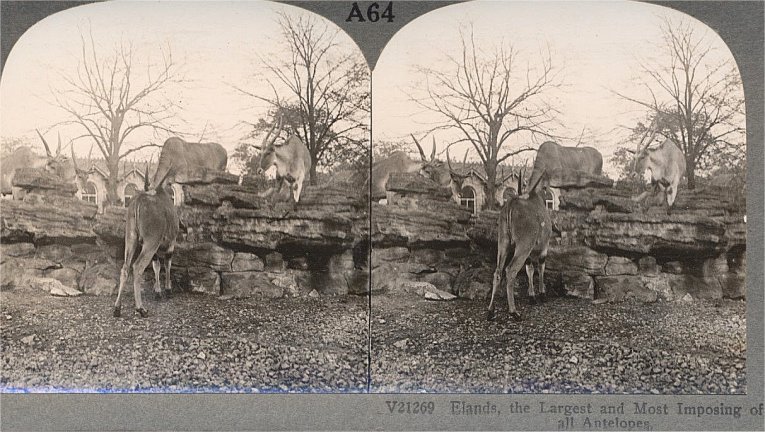 Elands, the Largest and Most Imposing of all Antelopes.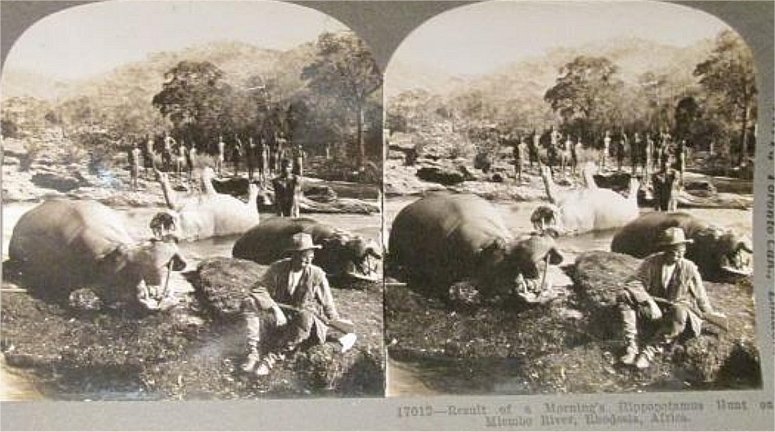 Result of a Morning's Hippopotamus Hunt on Miambo River, Rhodesia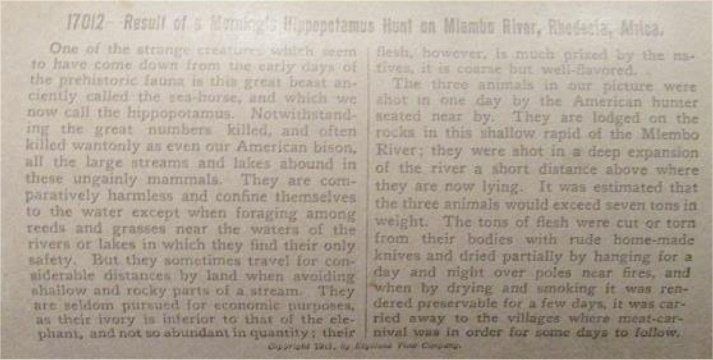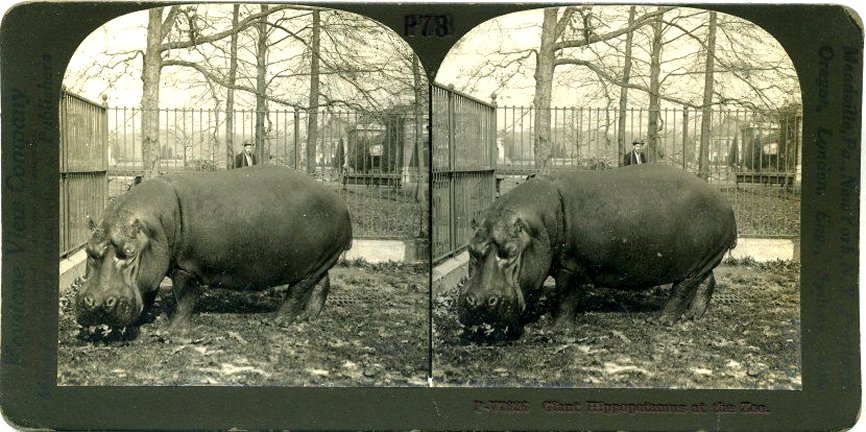 Giant Hippopotamus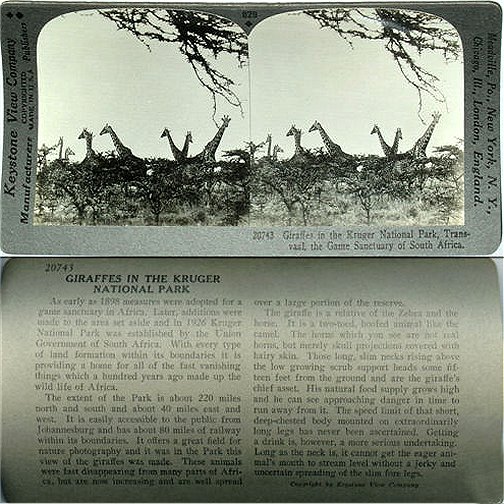 Giraffes in the Kruger National Park, Transvaal
The Game Sanctuary of South Africa.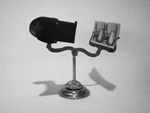 TARZAN'S 3D AFRICA
ERBzine 5582
INTRODUCTION and CONTENTS