TARZAN'S AFRICA IN 3D
Vintage Stereoviews from circ. 1900
Gallery Two: Villages

Click for larger images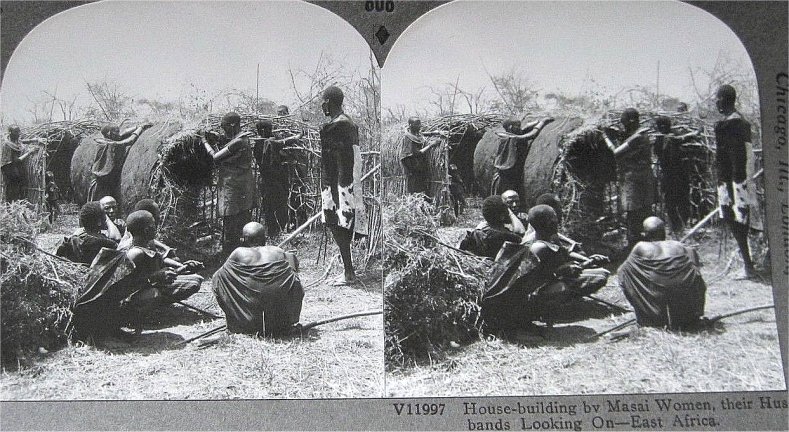 House-building for Masai Women, their Husbands Looking On -- East Africa.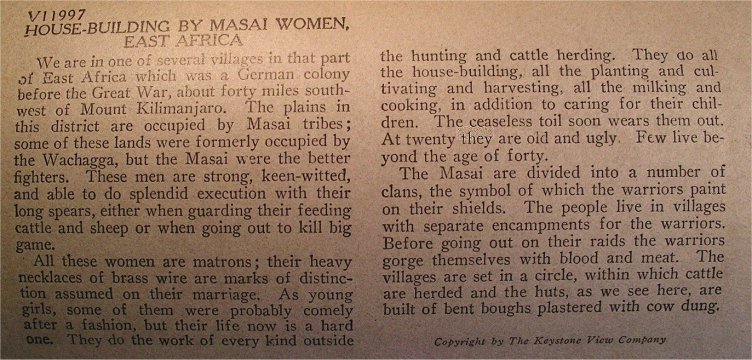 Alternate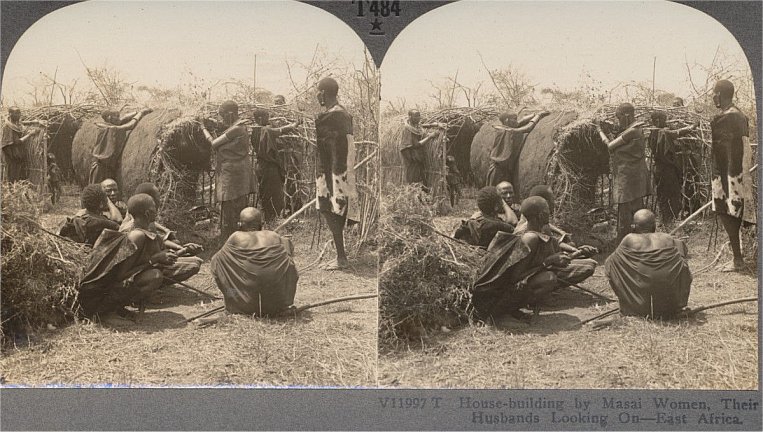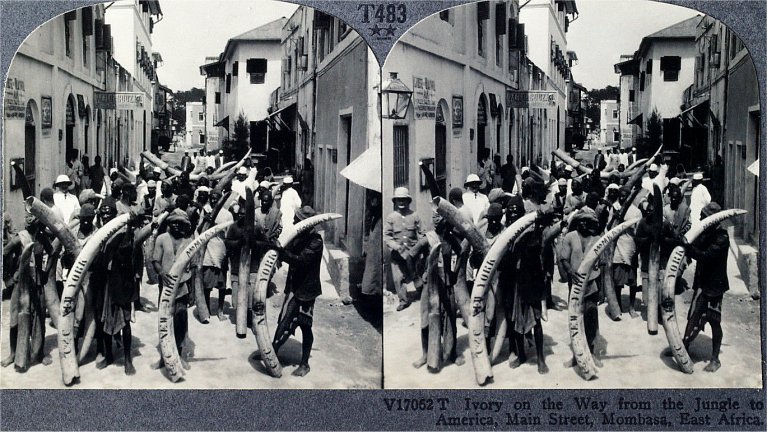 Ivory on the Way from the Jungle to America, Main Street, Mombasa, East Africa.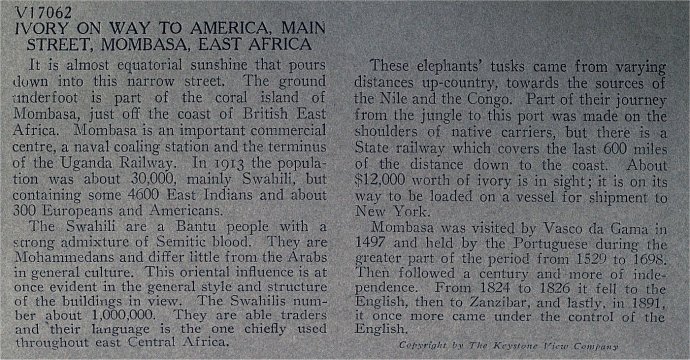 A Beauty Parlor in the Island of Zanzibar -- the Swahili Women Take Great Pains with their Hair.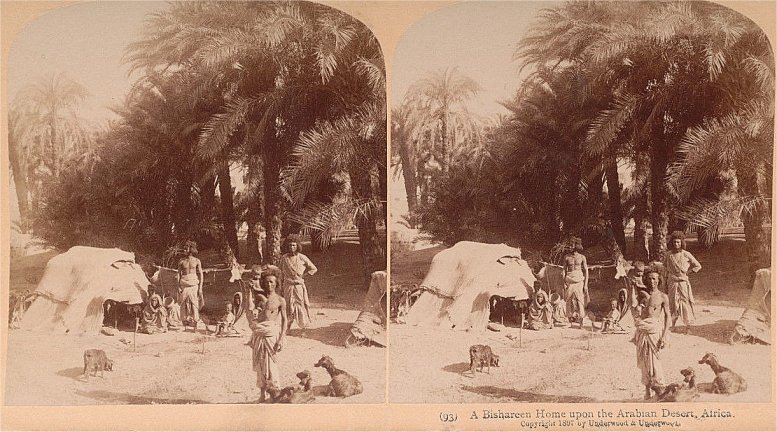 A Bishareen Home upon the Arabian Desert.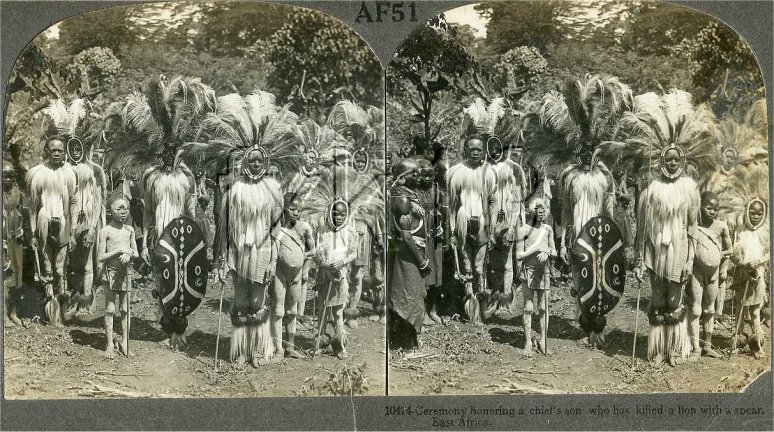 Ceremony honouring a chief's son who has killed a lion with a spear, East Africa.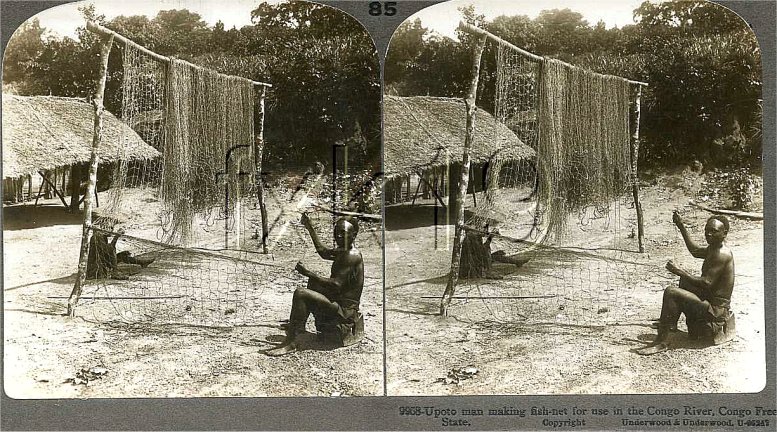 Upoto man making fish-net for use in the Congo River, Congo Free State.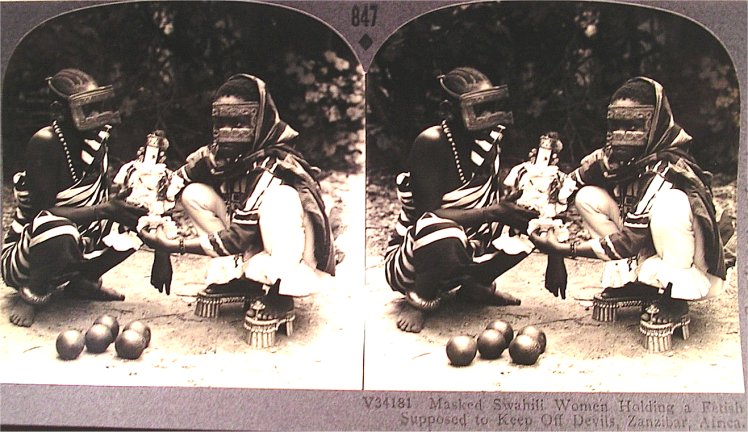 Masked Swahili Women Holding a Fetish Supposed to Keep Off Devils, Zanzibar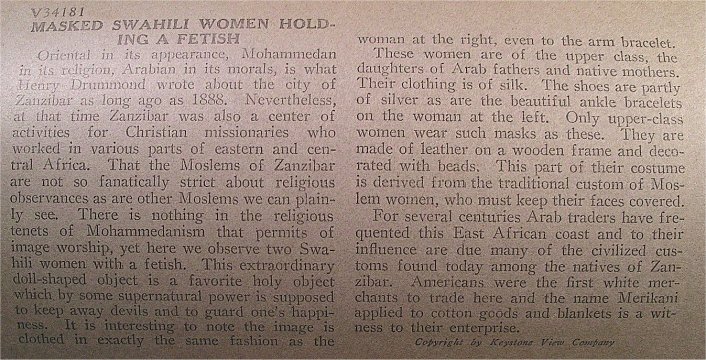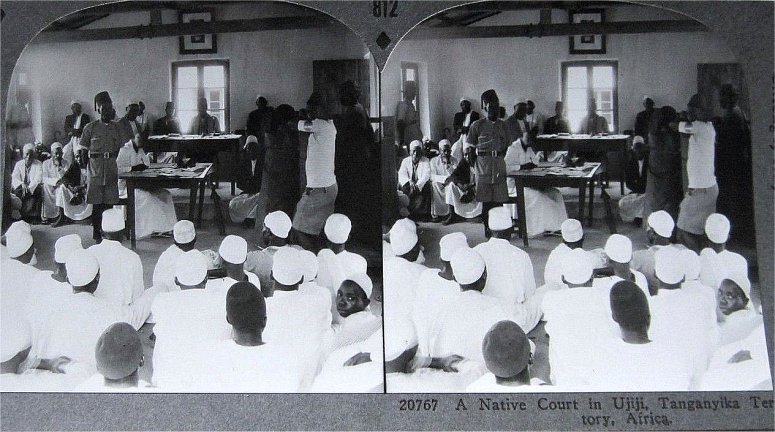 A Native Court in Ujiji, Tanganyika Territory.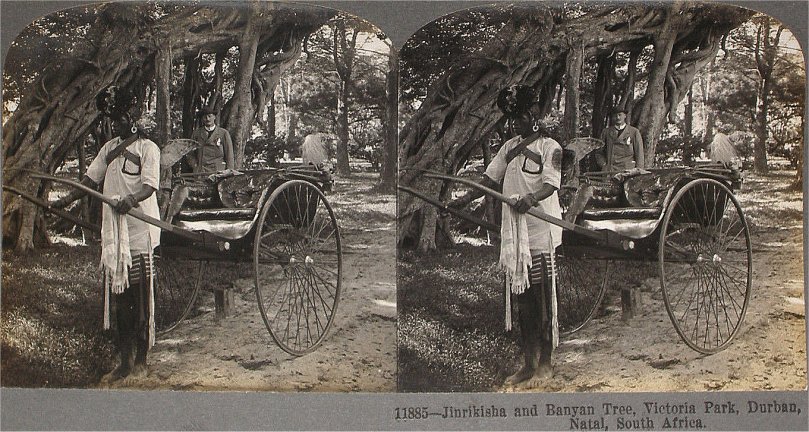 Jinrikisha and Banyan Tree, Victoria Park, Durham, Natal, South,Africa.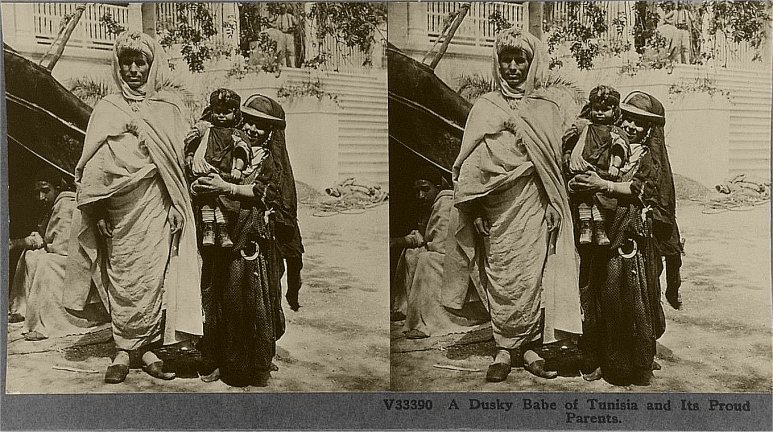 A Dusky Babe of Tunisia and Its Proud Parents.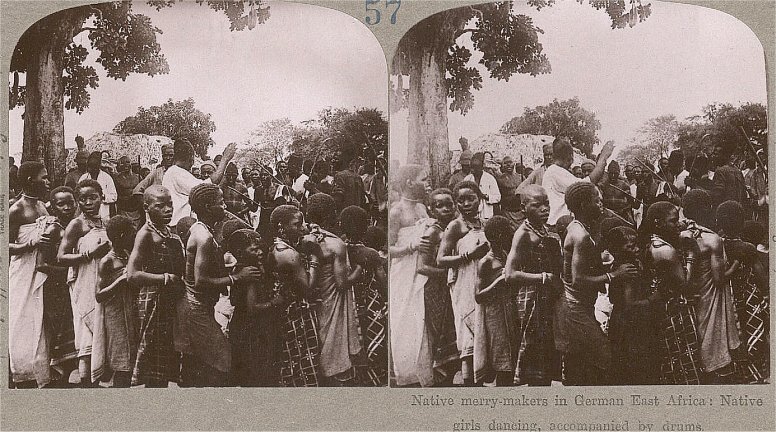 Native merry-makers in German East Africa, Native girls dancing, accompanied by drums.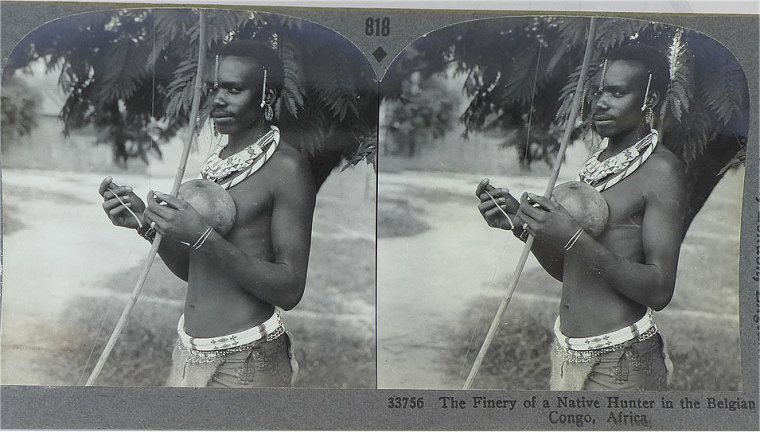 The Finery of a Native Hunter in the Belgian Congo.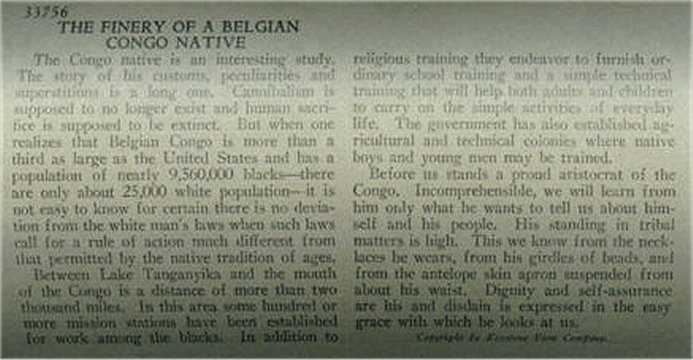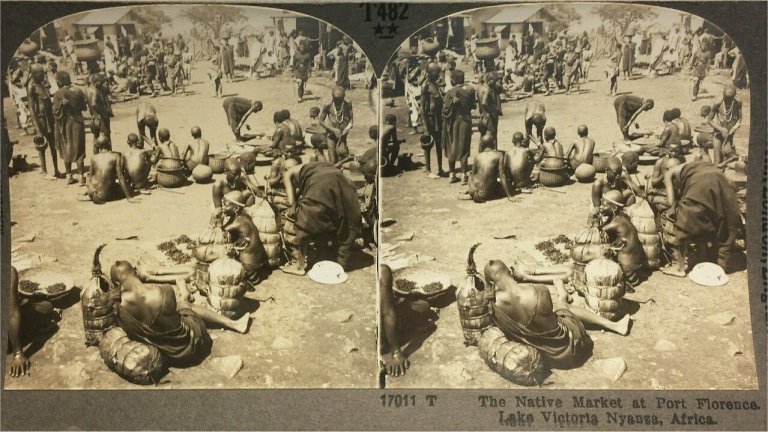 TheNative Market at Port Florence Lake Victoria, Nyanga, Africa.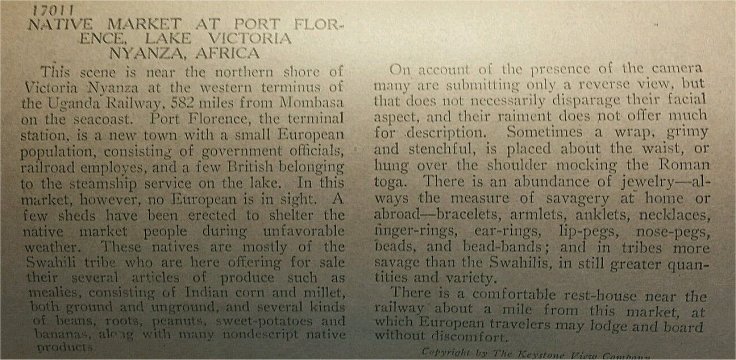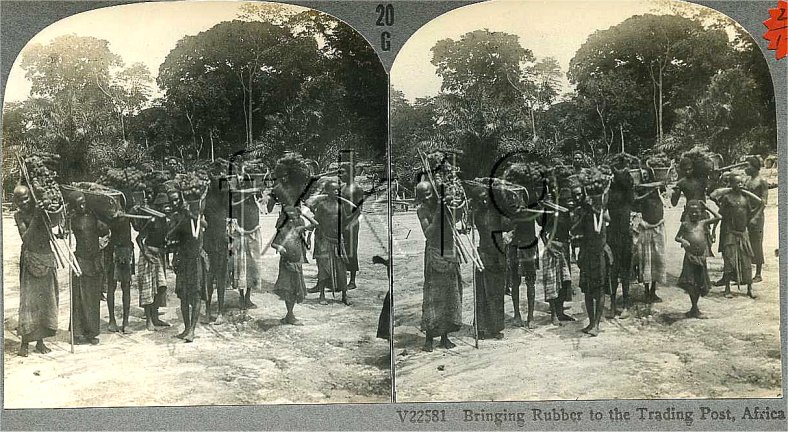 Bringing Rubber to the Trading Post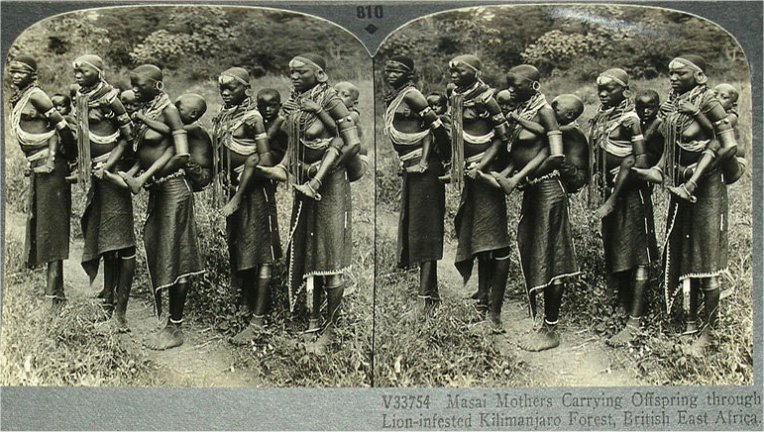 Masai Mothers Carrying Offspring through Lion-infested Kilimanjaro Forest, British East Africa.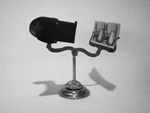 TARZAN'S 3D AFRICA
ERBzine 5582
INTRODUCTION and CONTENTS